Thank You Messages For Kindness/ Sample Thank You Messages For Kindness/ Thank You Notes For Kindness
We must recognise our own selfless acts of kindness when they occur, no matter how big or small they are. You can show that special person how grateful you are for their kindness and goodwill by sending them one of our thoughtfully written "thank you for your kindness" greetings and wishes.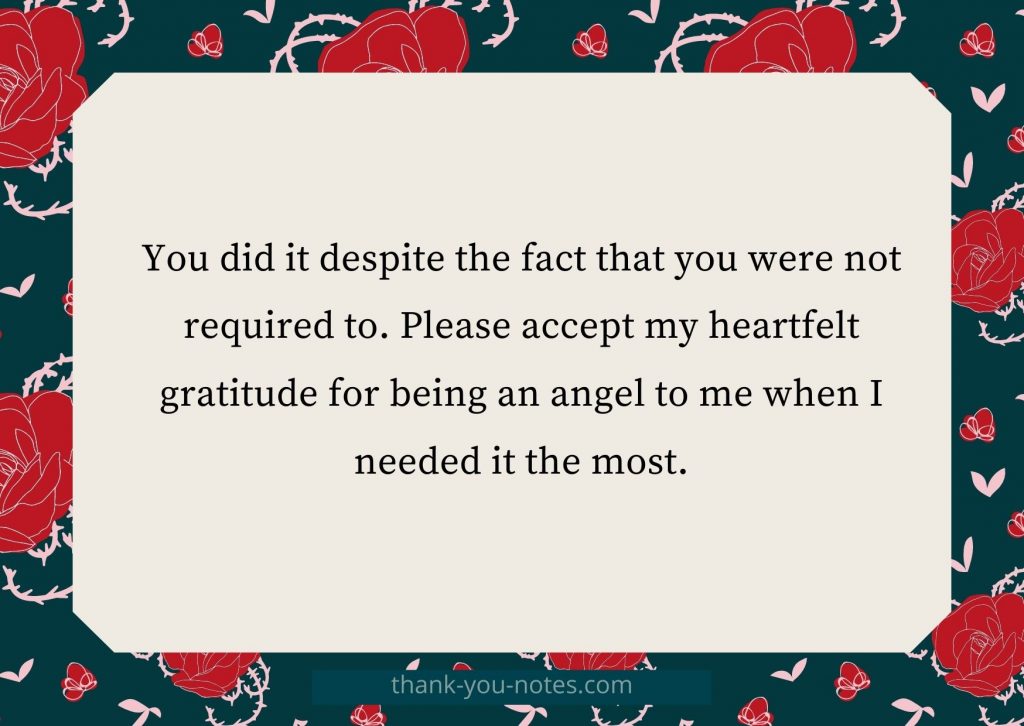 You did it despite the fact that you were not required to. Please accept my heartfelt gratitude for being an angel to me when I needed it the most.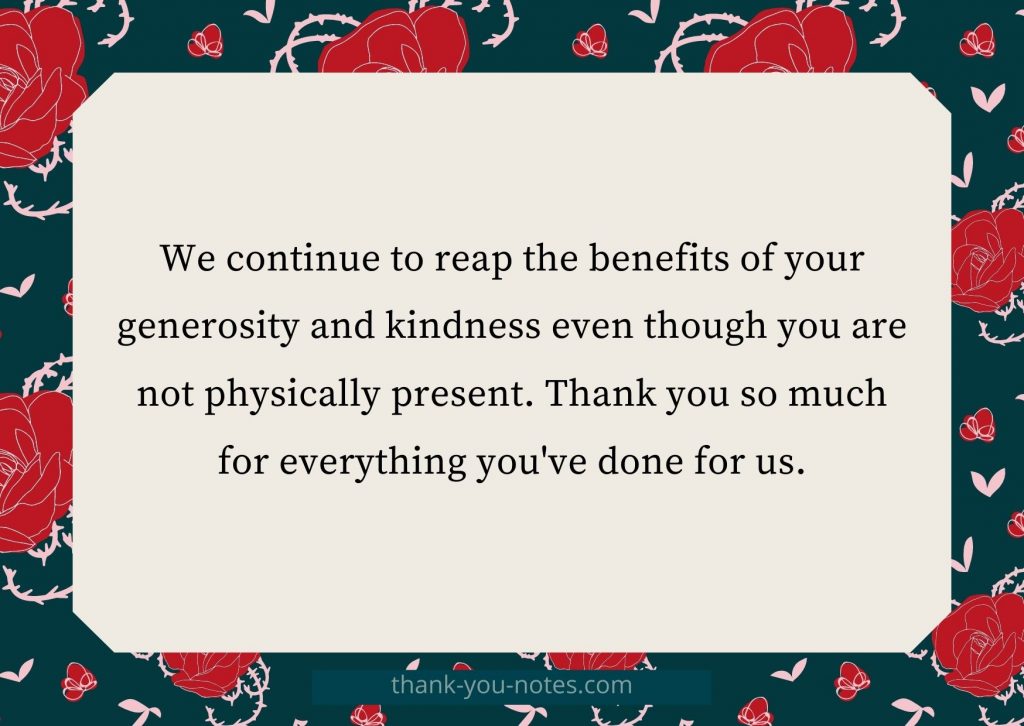 We continue to reap the benefits of your generosity and kindness even though you are not physically present. Thank you so much for everything you've done for us.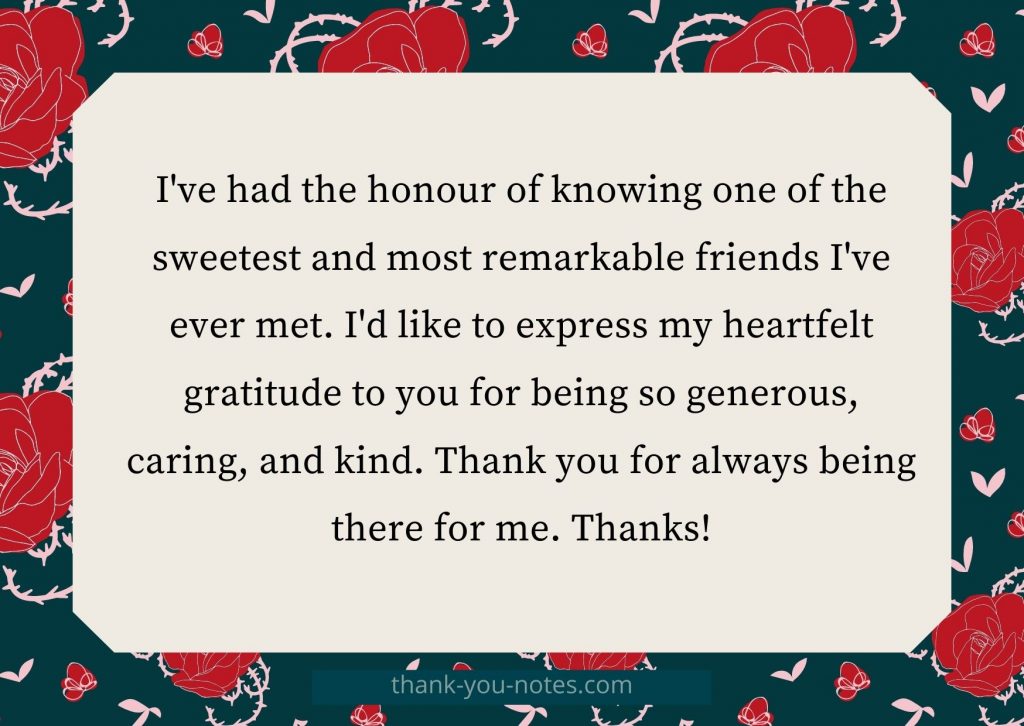 I've had the honour of knowing one of the sweetest and most remarkable friends I've ever met. I'd like to express my heartfelt gratitude to you for being so generous, caring, and kind. Thank you for always being there for me. Thanks!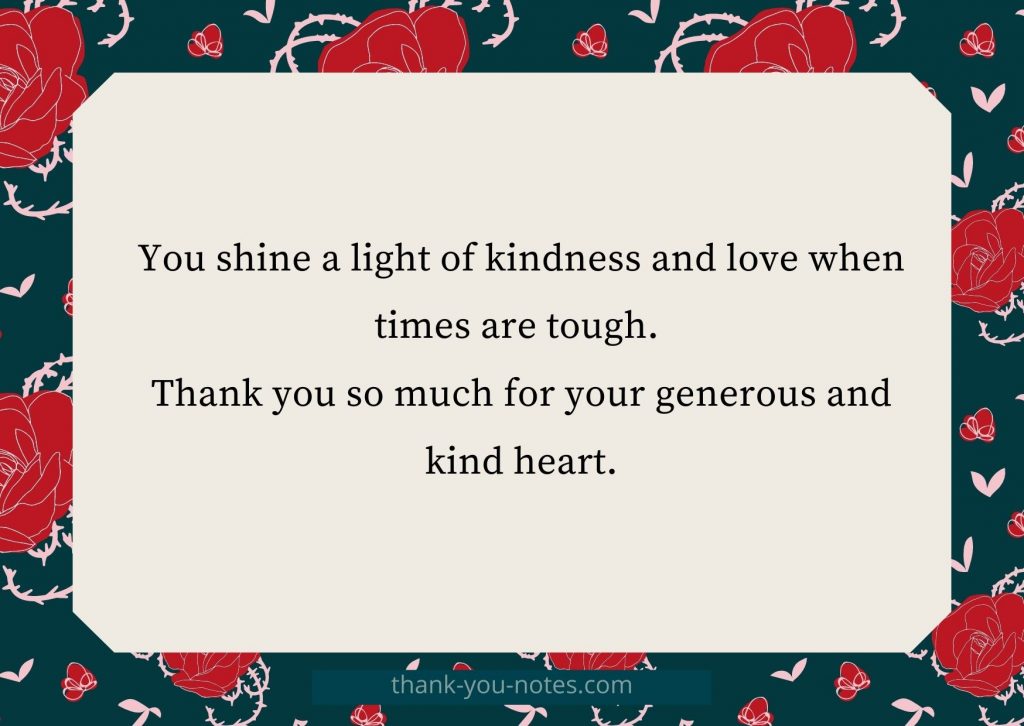 You shine a light of kindness and love when times are tough. Thank you so much for your generous and kind heart.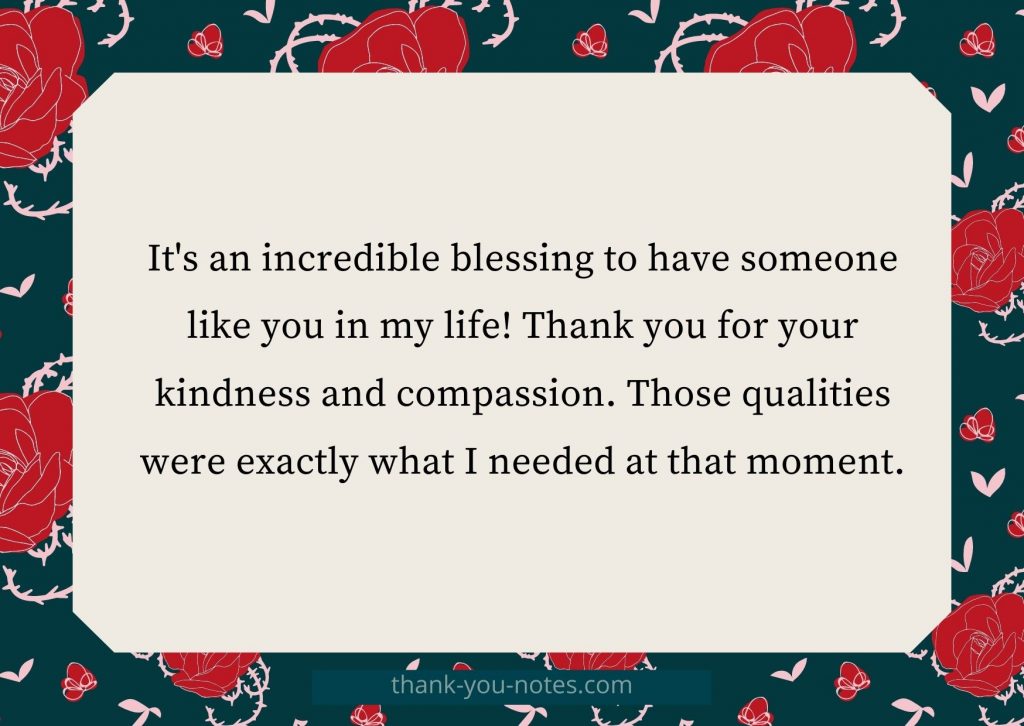 It's an incredible blessing to have someone like you in my life! Thank you for your kindness and compassion. Those qualities were exactly what I needed at that moment.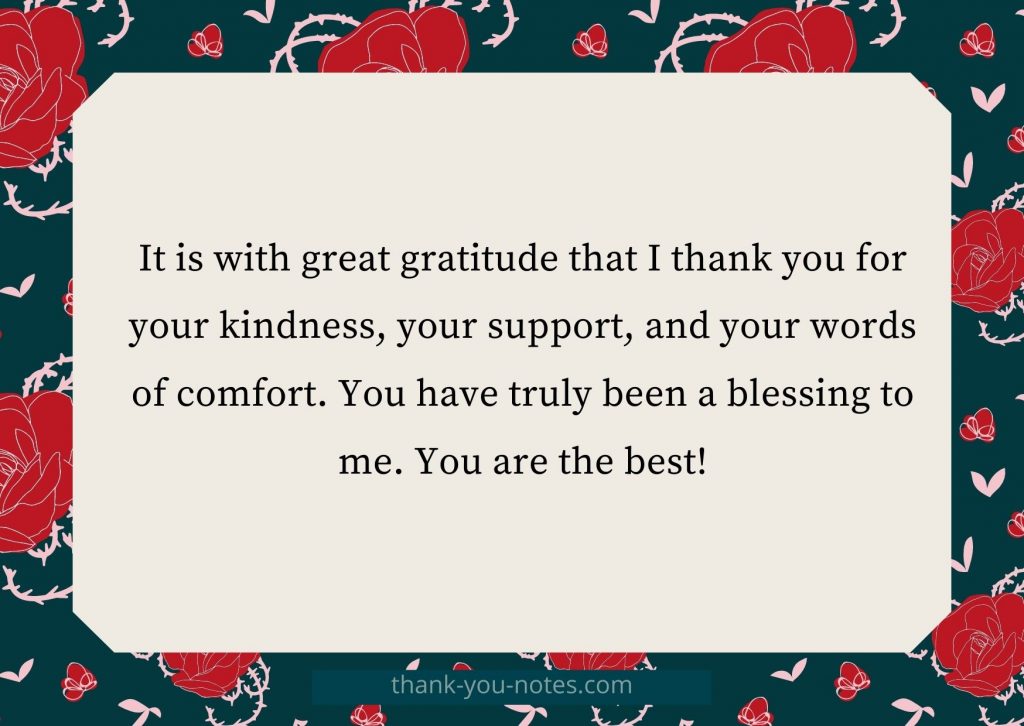 It is with great gratitude that I thank you for your kindness, your support, and your words of comfort. You have truly been a blessing to me. You are the best!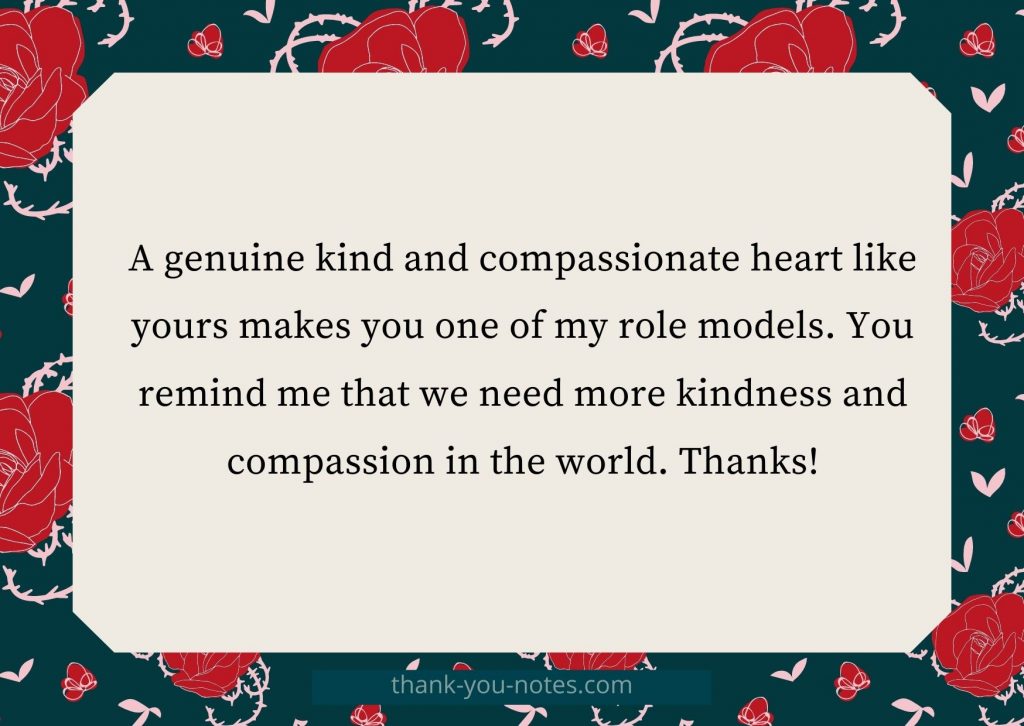 A genuine kind and compassionate heart like yours makes you one of my role models. You remind me that we need more kindness and compassion in the world. Thanks!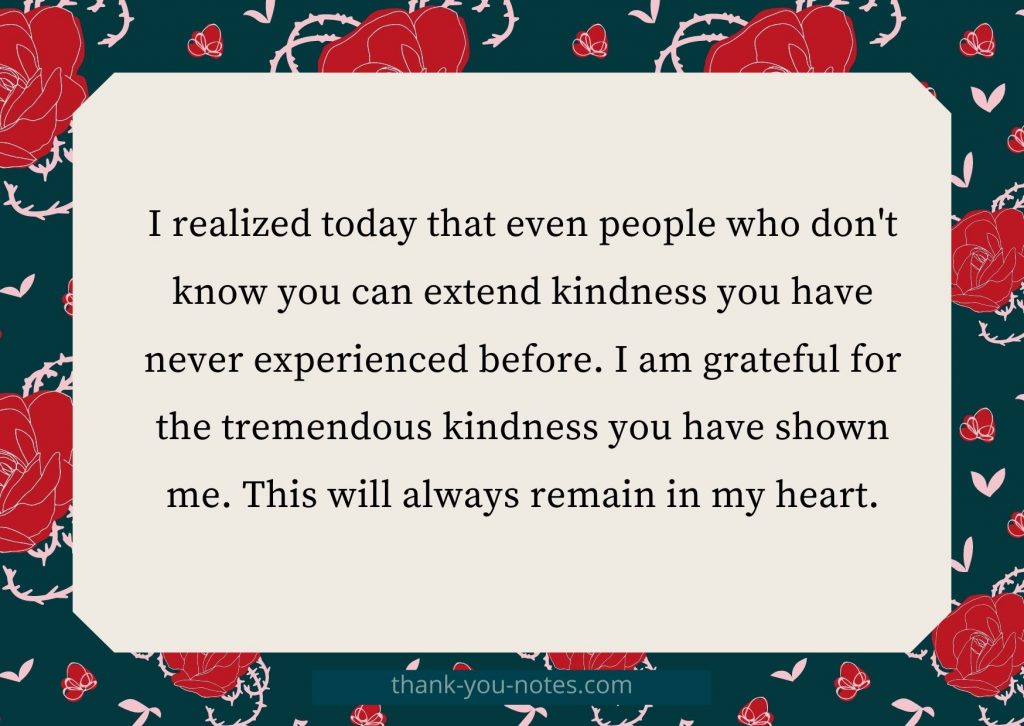 I realized today that even people who don't know you can extend kindness you have never experienced before. I am grateful for the tremendous kindness you have shown me. This will always remain in my heart.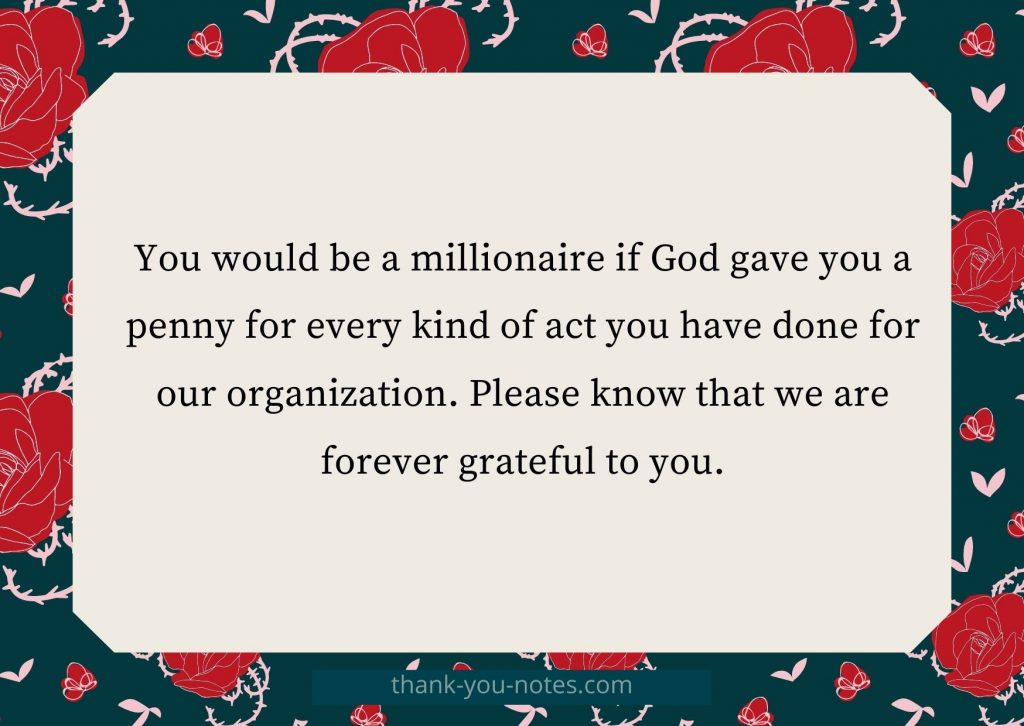 You would be a millionaire if God gave you a penny for every kind of act you have done for our organization. Please know that we are forever grateful to you.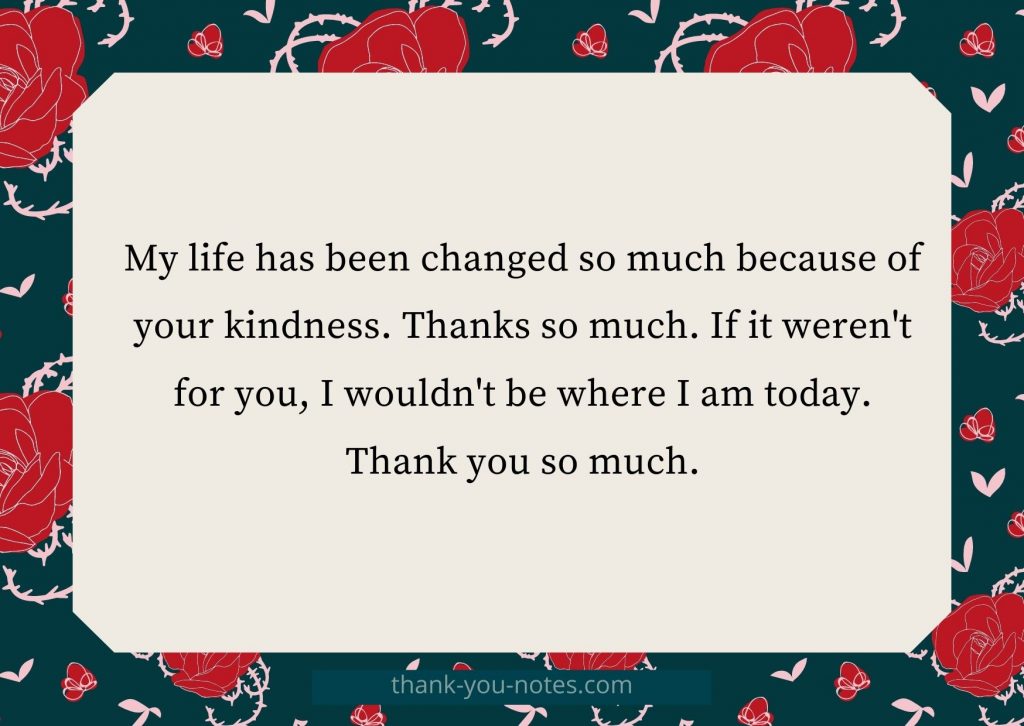 My life has been changed so much because of your kindness. Thanks so much. If it weren't for you, I wouldn't be where I am today. Thank you so much.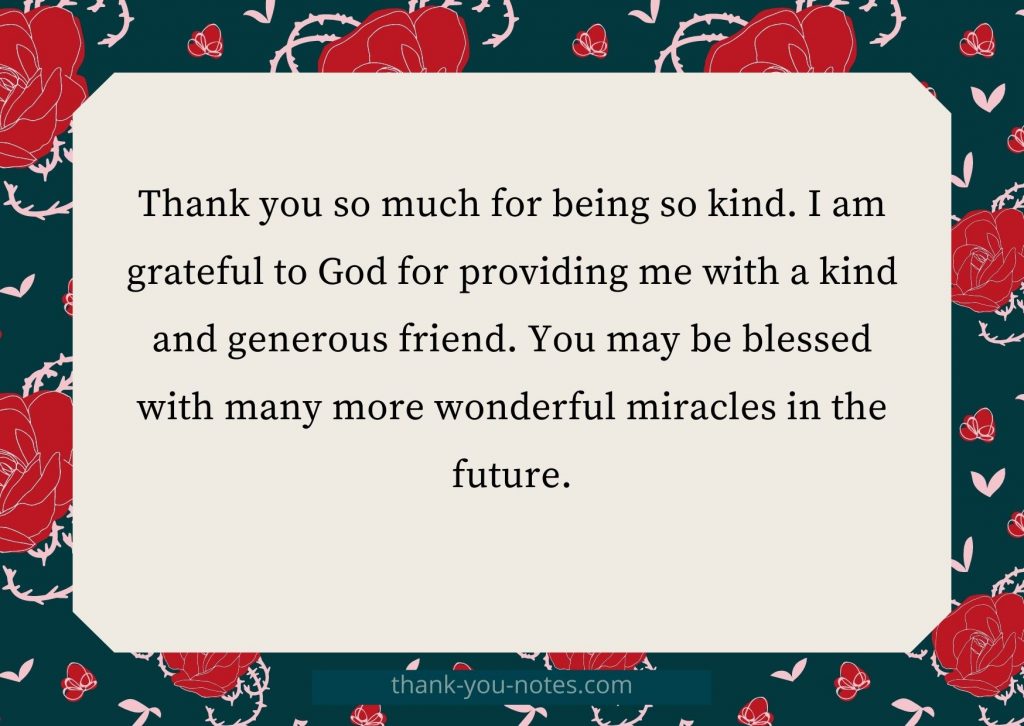 Thank you so much for being so kind. I am grateful to God for providing me with a kind and generous friend. You may be blessed with many more wonderful miracles in the future.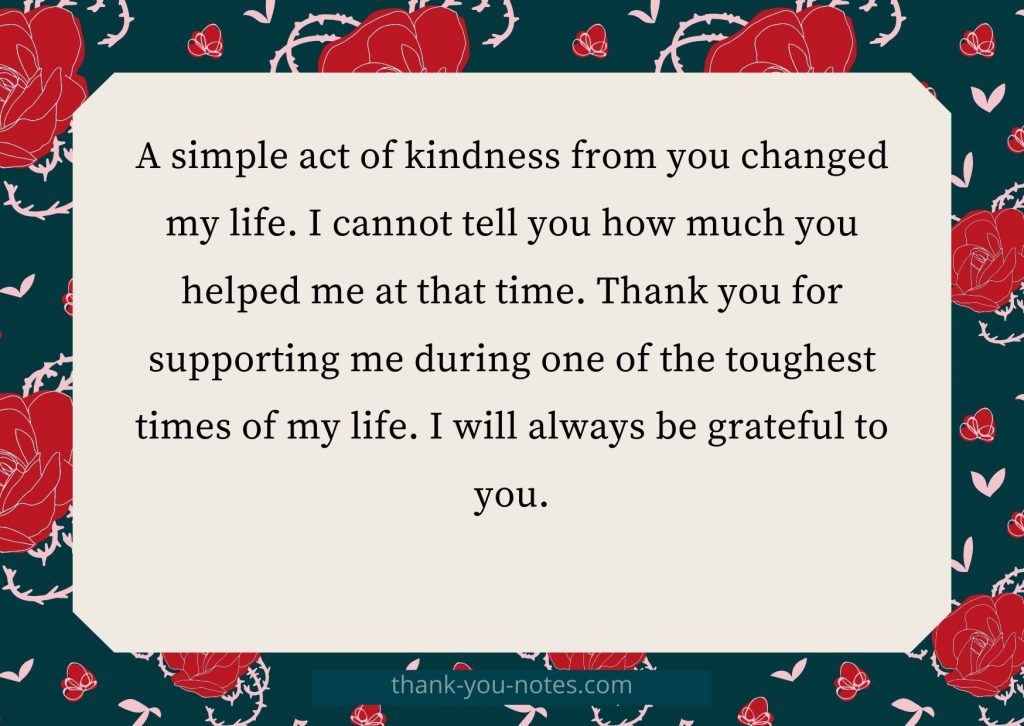 A simple act of kindness from you changed my life. I cannot tell you how much you helped me at that time. Thank you for supporting me during one of the toughest times of my life. I will always be grateful to you.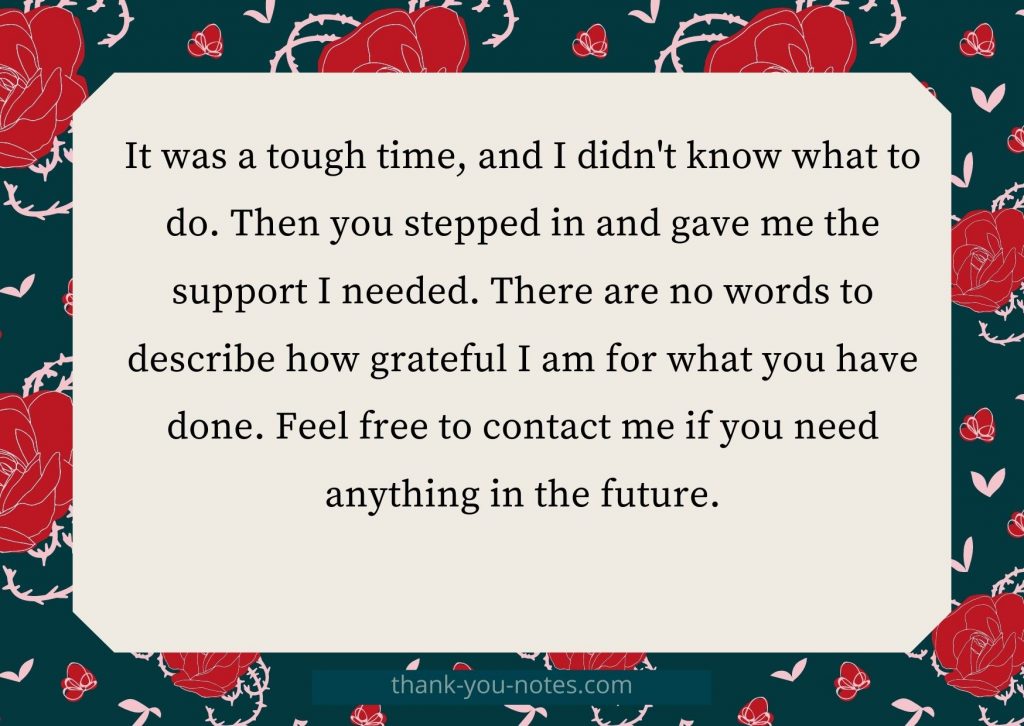 It was a tough time, and I didn't know what to do. Then you stepped in and gave me the support I needed. There are no words to describe how grateful I am for what you have done. Feel free to contact me if you need anything in the future.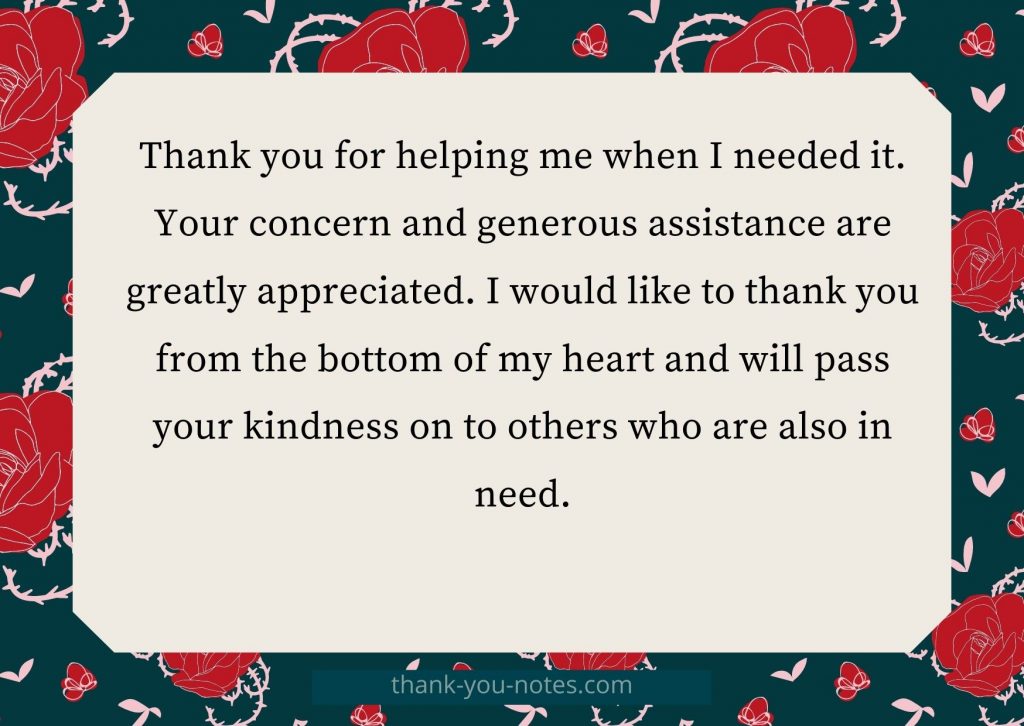 Thank you for helping me when I needed it. Your concern and generous assistance are greatly appreciated. I would like to thank you from the bottom of my heart and will pass your kindness on to others who are also in need.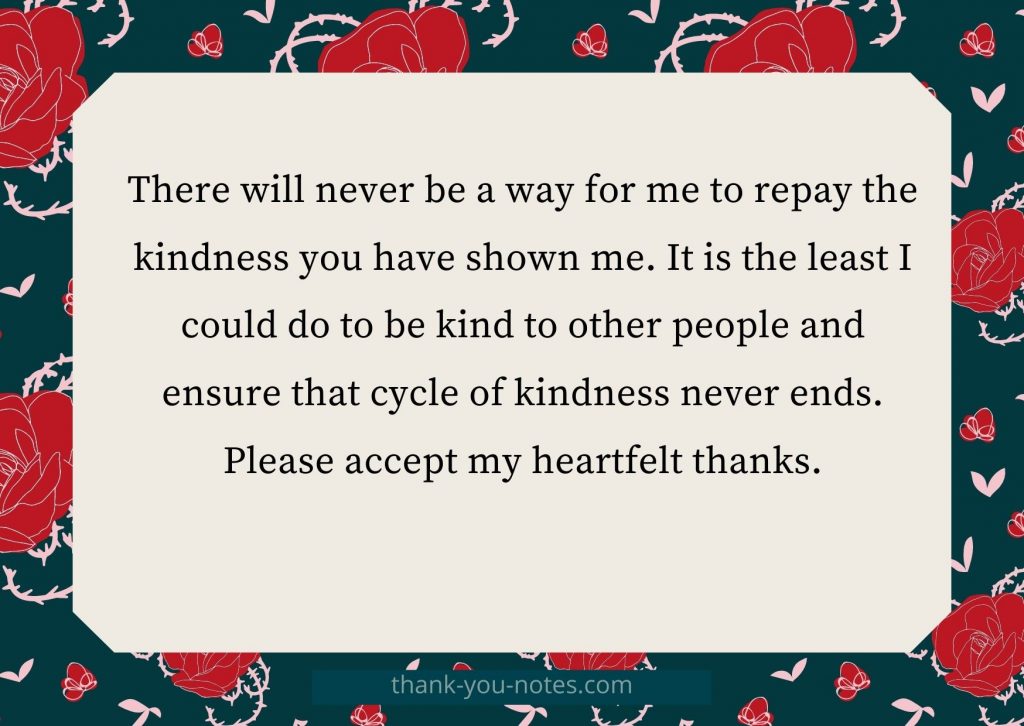 There will never be a way for me to repay the kindness you have shown me. It is the least I could do to be kind to other people and ensure that cycle of kindness never ends. Please accept my heartfelt thanks.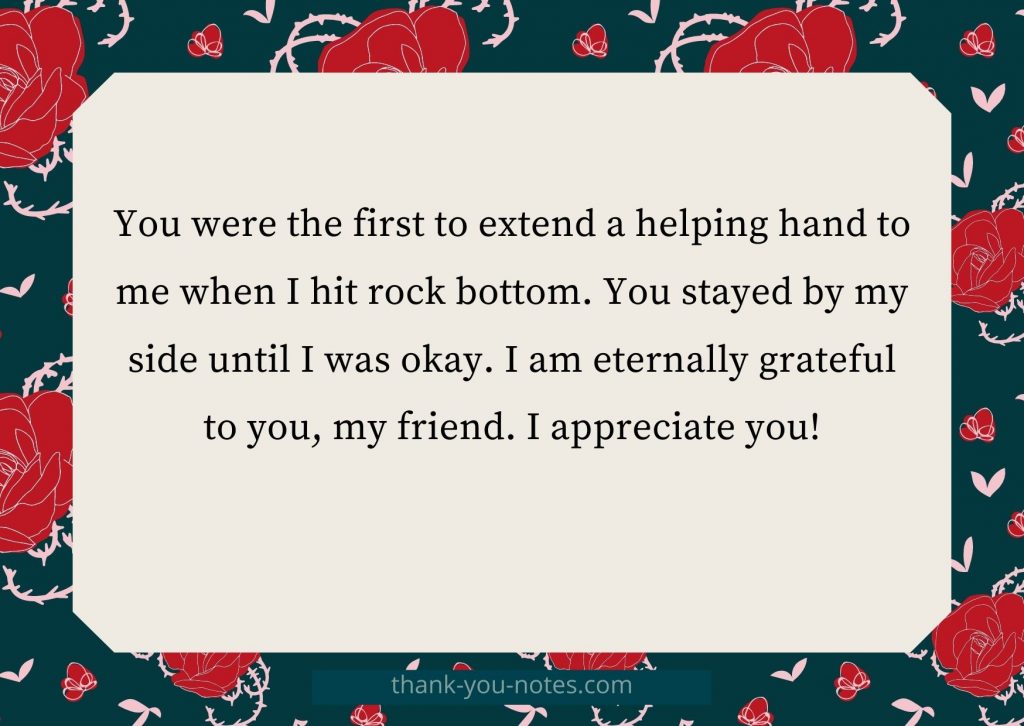 You were the first to extend a helping hand to me when I hit rock bottom. You stayed by my side until I was okay. I am eternally grateful to you, my friend. I appreciate you!
Join in and write your own page! It's easy to do. How?
Simply click here to return to Free Thank You Note Help.