Thank You For The Support Notes
It can seem beneficial to be able to gain some other kind of understanding and support regarding a concern that has been plaguing you for a while. As a result, we occasionally need to express our appreciation to other people for their comprehension in a full-proof way. A situation's resolution can let you let go of the past and go on with your life.
It's wonderful to express gratitude to someone for finally providing you with the required knowledge. We've written a thorough post to assist you in appreciating their wisdom.
You might need to thank a coworker, good associate, your significant other, or even your family for the guidance at tasks. We have compiled a comprehensive and exhaustive list of "thank you for the support" notes.
Thank you for the Support notes:
Formal
Thank You For The support- Formal Notes
To seniors/mentors/teachers/authorities
#1 I sincerely appreciate your thorough explanation of this matter. I finally have a lot clearer understanding of the matter. I have no doubt that this experience will aid me in developing into a better worker. I wish to express my sincere gratitude to you for your assistance.
#2 I believe that management required me to bring the situation to an appropriate conclusion. I'm happy I was able to get one. I believe I finally have a better understanding of the situation. I'll do my best to reflect on this matter. I appreciate your help; it was very appreciated.
#3 I'm grateful for your unambiguous support, which I consider an honor. I sincerely recognise the gravity of the situation. Now, I'll pay more attention to these issues. I appreciate your assistance.
#4 I'm grateful I had the opportunity to learn so much about the situation and have such a thorough resolution. I appreciate that you found time in your hectic schedule to respond to me. Finally, all of my worries concerning this matter have been answered. I appreciate your help.
#5 I appreciate your help. I'm surprised that despite your busy schedule, you took care of this matter. I'm incredibly impressed with how well-spoken and in-depth you were in your explanation of the situation. I'm incredibly delighted. I appreciate your assistance.
To classmates/teammates/colleagues
#1 Thank you for such detailed support on your behalf. I can finally understand your perspective on the matter as well. I am proud of you for stepping up and providing your perspective on the matter. Thank you for the support you've presented to the team.
#2 Honestly, this was one of the best supports possible on this matter. You must have been introspective to have been able to provide such an in-depth analysis of the whole issue in general. Thank you for the support. I'm grateful to have you as a colleague.
#3 Thank you for your support on behalf of the entire team. We are all glad to have you by our side, honestly. Kudos to you.
#4 I appreciate having you as a <classmate/colleague>. Being able to receive methodical support on behalf of the entire team from someone like you is a blessing for all of us. On behalf of the team, I want to thank you for your assistance with the authorities.
#5 I appreciate your strong support for the management. I developed and learned a lot from watching you. I'm happy to have you on the team. You possess an exceptional quality called empathy.
#6 You are articulate, I must admit. You have a great deal of potential to offer such precise assistance with such a complex problem. Thank you a lot for your help. You'll advance in your career.
#7 I appreciate all the support you have given on behalf of your group. This shows your potential to be an effective team leader. Finally, I can appreciate your team's viewpoint. I appreciate your open explanation.
#8 I've used the support you've given. We appreciate you sharing your thoughts with us on this. I have no doubt that the business will look into the situation in great detail and participate in finding a solution to the issue.
#9 I'm grateful you offered such excellent and well-considered assistance with this. This will undoubtedly aid the management in better understanding your viewpoint. I believe you merit a heartfelt thank you for standing by me. Continue your fantastic effort!
Informal
Thank You For The support- Informal Notes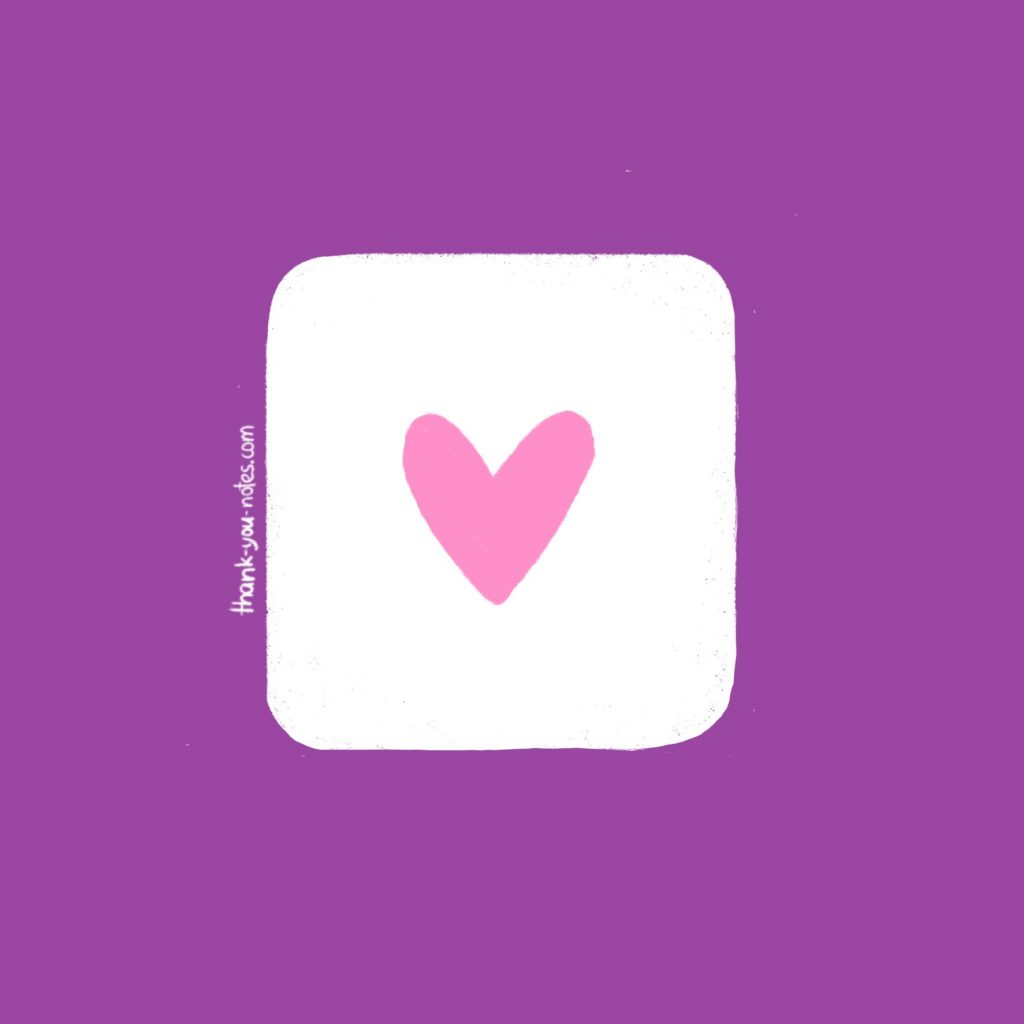 #1 I'm glad you recognized how much support I needed during these trying times. This will enable me to comprehend the long-lasting problem in a better way. I appreciate you taking the time to provide one. I appreciate the help.
#2 It's interesting that despite our differences, you chose to convey this topic to me. I'm glad I was able to hear your opinion on this matter. I appreciate the support.
#3 I appreciate you contacting me and giving me this assistance. I believe this was required. This will make it easier for me to comprehend the situation. I'm relieved to have this support.
#4 I'm grateful. This will enable me to more thoroughly and objectively evaluate the problem.
#5 I appreciate your sincere support in this matter. I'm relieved that you recognize how desperate I was for a satisfying conclusion. I'm thinking about this issue and possibly soaking up some advice as I proceed.
#6 I appreciate you going into such great detail to clarify this. This will provide me with new insight and enable me to advance.
#7 I appreciate your help. I will be able to go forward and gain a better understanding of this situation with the help of the extra information you have provided.
#8 I'm grateful that you helped me. I believe I needed one. I was confused and overwhelmed, but with this, I could finally organize a lot of stuff in my mind.
Why Is Support So Important?
It could become challenging for two parties to agree when certain circumstances exist. Support from either side makes it simpler for them to comprehend the other's point of view and advance with a fresh viewpoint.
Support can generally reduce the oncoming stress or tension between two people after a particular scenario has gone wrong. We should make every effort to make clear our viewpoints and convey our ideas to the party in front of us.
Knowing how to explain our activities and occasionally giving thanks to those who do the same for our actions is crucial in both personal and professional life. Giving people a heartfelt 'Thank You for the support' when they truly deserve it is important.
If someone is providing you with genuine support, they must be attentive towards you. And this does deserve a note of gratitude catered to itself. Click here to find out how to effectively thank people for paying proper attention to you.
How To Write A Proper 'Thank You For The Support' Message?
Have a clear idea about what you wish to convey

It is vital to clearly understand the message you wish to send. If you don't know exactly what you want to say, you risk sounding hazy most of the time. Do your best to keep it short. Click here to know more about organizing your thoughts better.
Try your best to be brief

We frequently overreact because we believe we have too much to say on a particular subject. Although it could seem good to express all you think, it is crucial to keep your message brief and straightforward. Otherwise, you risk changing the subject.
Don't get too carried away by emotions

When formatting a message, control your emotions. It is ideal to not let your emotions cloud your judgment because this can frequently result in more serious problems.


Decide how you want to approach the issue

Decide first how you will approach the situation. It is frequently advisable to proceed from a distance. It's time for you to decide what should be the best course of action once you've put your feelings aside.
Understand who your message is addressed towards

You get to choose the tone of your communication by knowing to whom it is being directed. This has serious significance. You wouldn't want to sound very corporate with a long-time acquaintance because your response can come out as icy and sterile. And you should never approach a senior employee at work too warmly because that can give them the wrong impression of you.
Be honest

Honesty needs to be a key component of your messaging. Inform the other party of your appreciation for them and how their assistance may have benefited you.
Write a draft out first

It is best to initially create a draft before approaching more pressing issues. To meet your requirements, rewrite it a couple of times. If the matter is extreme, you could approach someone to review it.
Re-read your message to make sure it's well suited

Tying in with the aforementioned point, make sure your message is appropriate for the situation by rereading it. Make sure what you're attempting to say is ethical and straightforward.
Don't use Idioms/Proverbs

Proverbs and idioms might seem unnecessary in a basic "Thank you for the support message." Try to use them as little as you can.
Don't be passive-aggressive

As was suggested previously, our messages frequently contain emotional undertones. Don't be passive-aggressive in your communication, even if you disagree with the support the other side offers or believe it wasn't enough. Just express your gratitude for their decision to aid you with support.
Summary
It can be challenging to express gratitude for someone's support at times. But we hope you can write a well-written message using the list of messages and the few recommendations we've offered in this blog. Stay well, and stay grateful!