"Go and make disciples of all nations, baptizing them in the name of the Father and of the Son and of the Holy Spirit, and teaching them to obey everything I have commanded you. And surely I am with you always, to the very end of the age."

-Lord
Baptism is a significant milestone in a person's spiritual journey. When a baby or young kid is baptized, dedicated, or christened, it expresses the parents' (and godparents') desire to nurture the child in a faith community and guide and teach them throughout their lives. When an older child or adult chooses to be baptized, they openly announce their life-changing decision to follow Christ.
When someone you know gets baptized, you can add to the joy of the occasion by sending a baptism card filled with warm words of delight, pride, welcome, and congratulations. If you're unsure what to put in a Baptism Thank you card, you've come to the right place.
Whether you are familiar with Baptism or you don't know the practices at all, we suggest you the best baptism thank you cards you can use on this churchly occasion.
Also Read: How to Write Baptism Thank You Notes
Baptism Thank you cards messages:
These baptism card phrases are perfect if you're attending a baptism and want to send a card to the parents instead of the infant or child.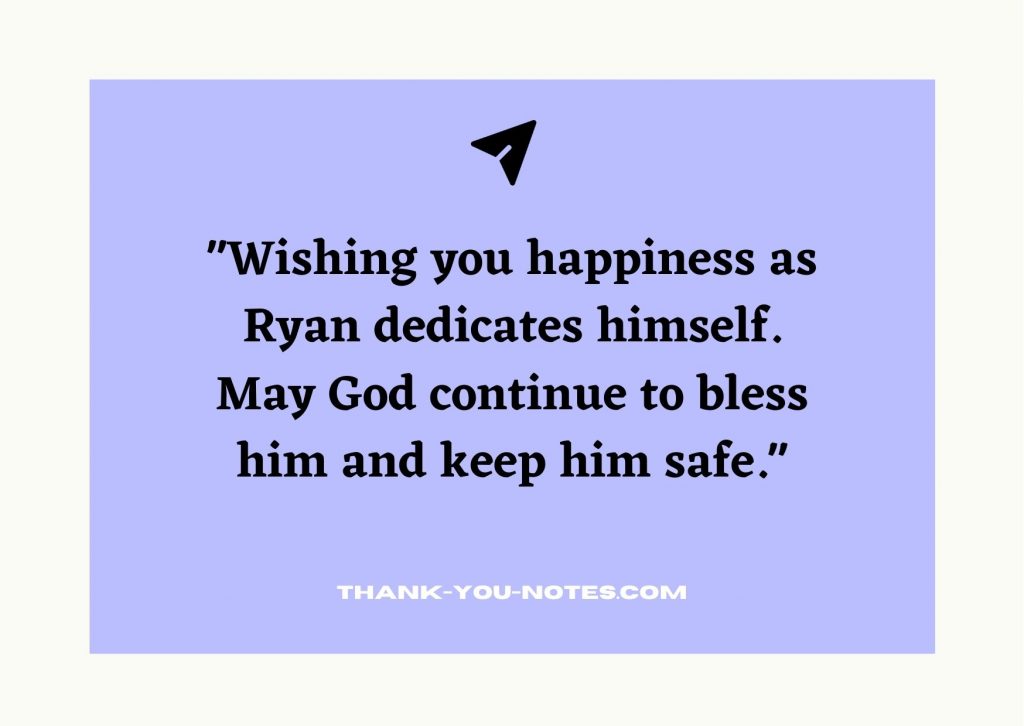 "Wishing you happiness as Ryan dedicates himself. May God continue to bless him and keep him safe."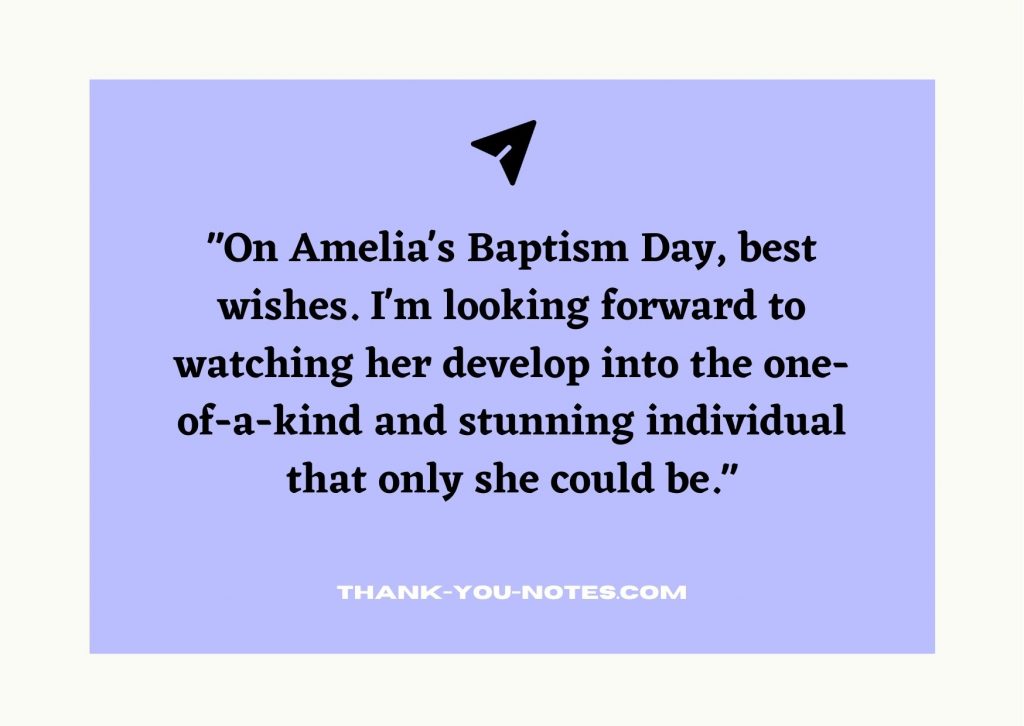 "On Amelia's Baptism Day, best wishes. I'm looking forward to watching her develop into the one-of-a-kind and stunning individual that only she could be."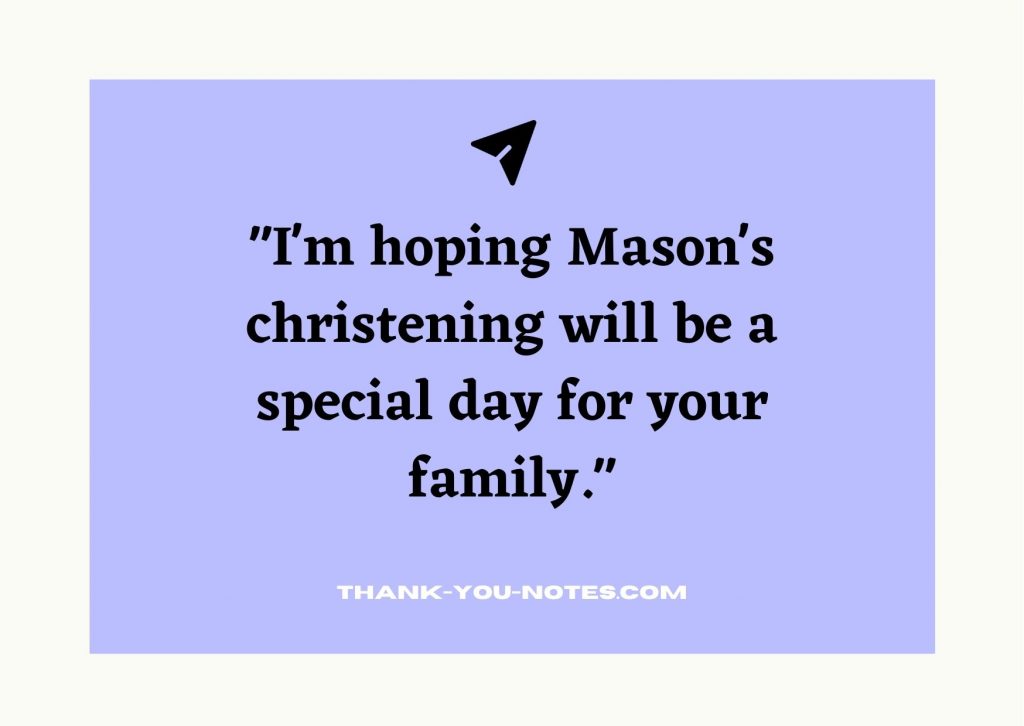 "I'm hoping Mason's christening will be a special day for your family."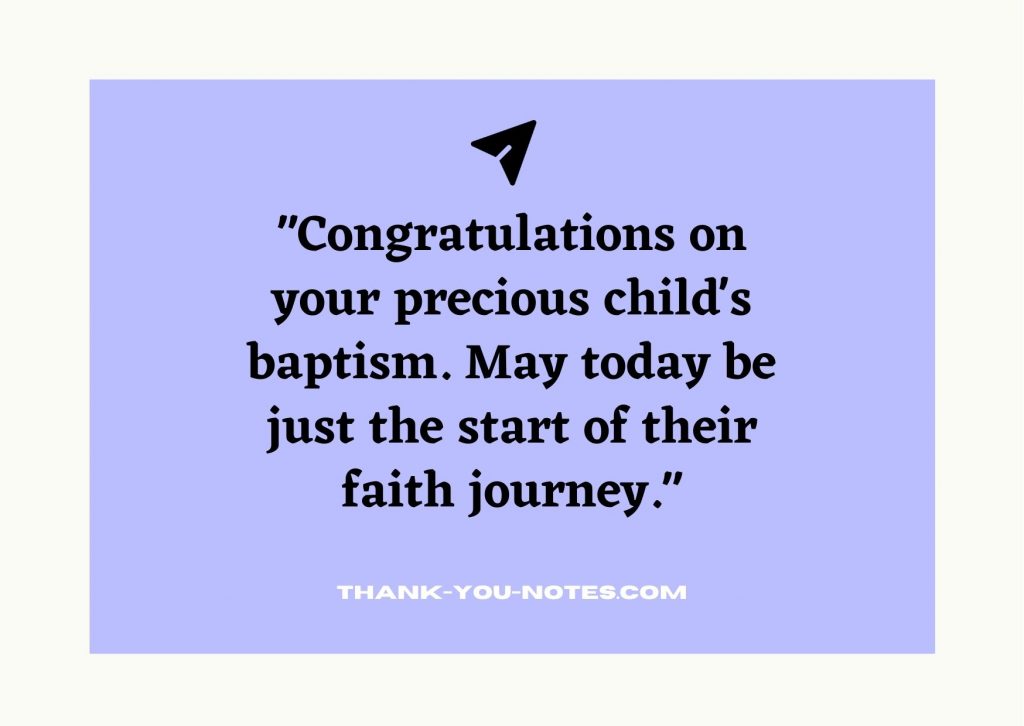 "Congratulations on your precious child's baptism. May today be just the start of their faith journey."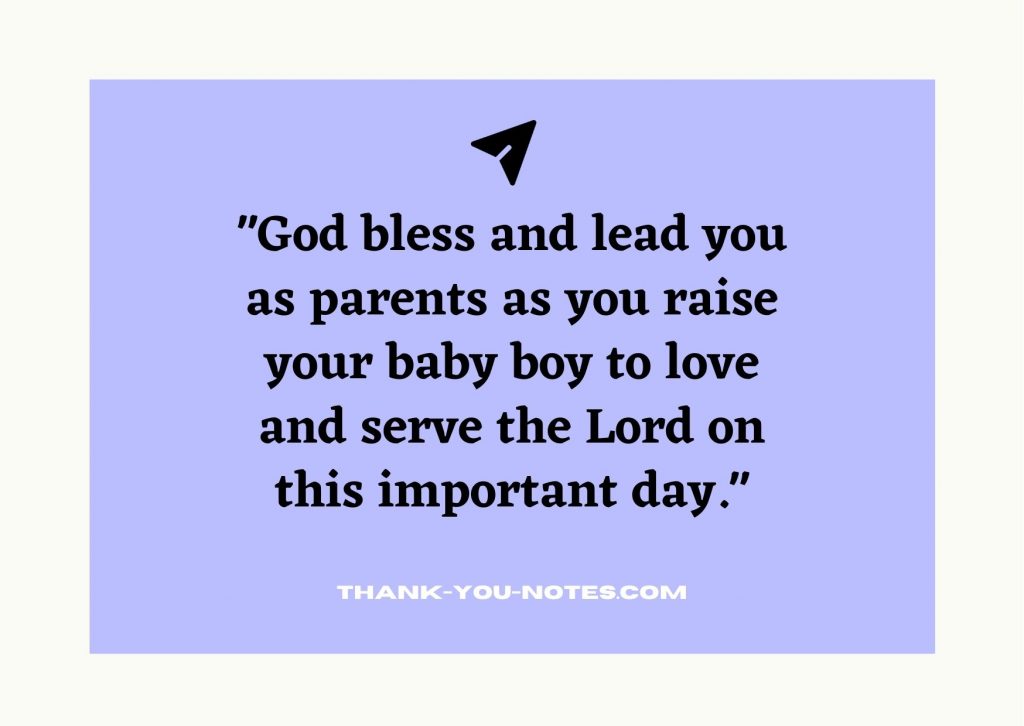 "God bless and lead you as parents as you raise your baby boy to love and serve the Lord on this important day."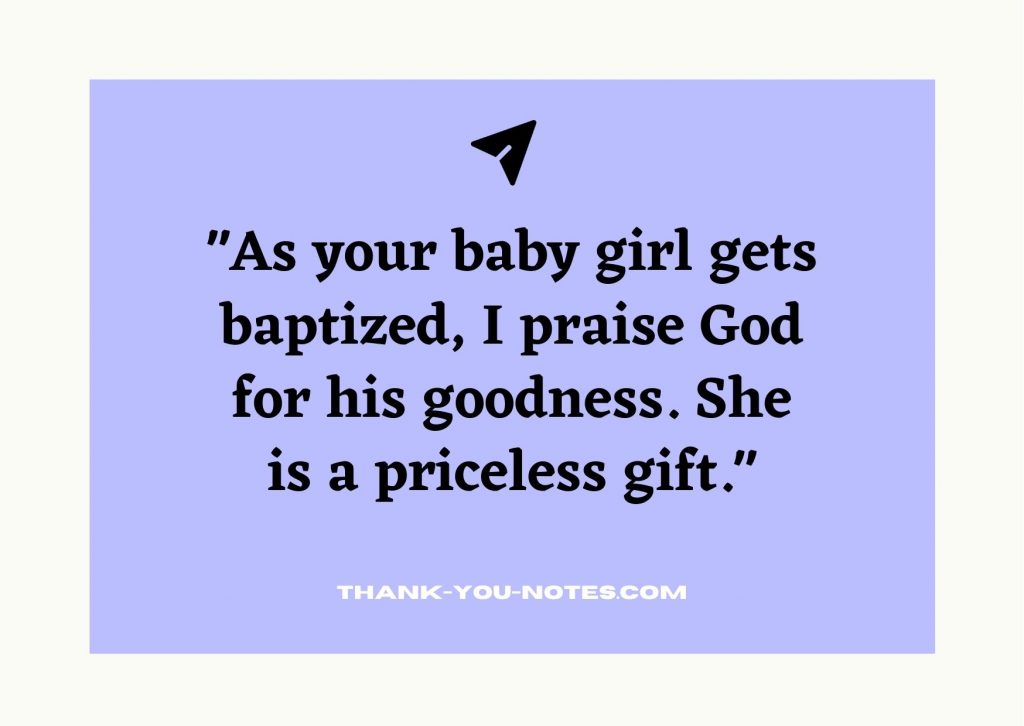 "As your baby girl gets baptized, I praise God for his goodness. She is a priceless gift."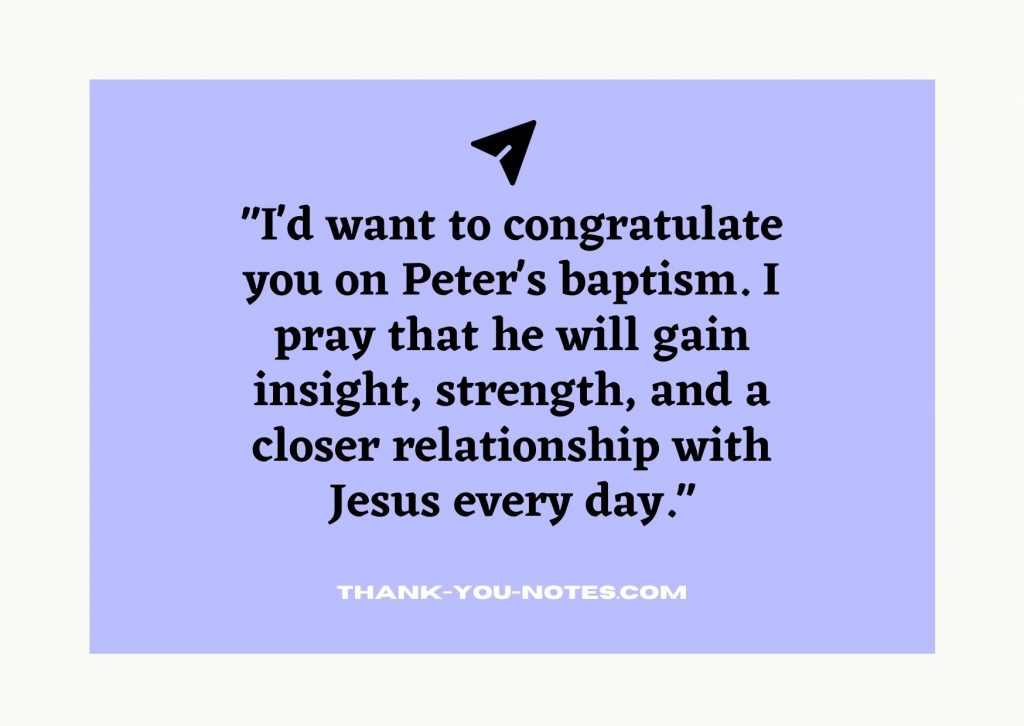 "I'd want to congratulate you on Peter's baptism. I pray that he will gain insight, strength, and a closer relationship with Jesus every day."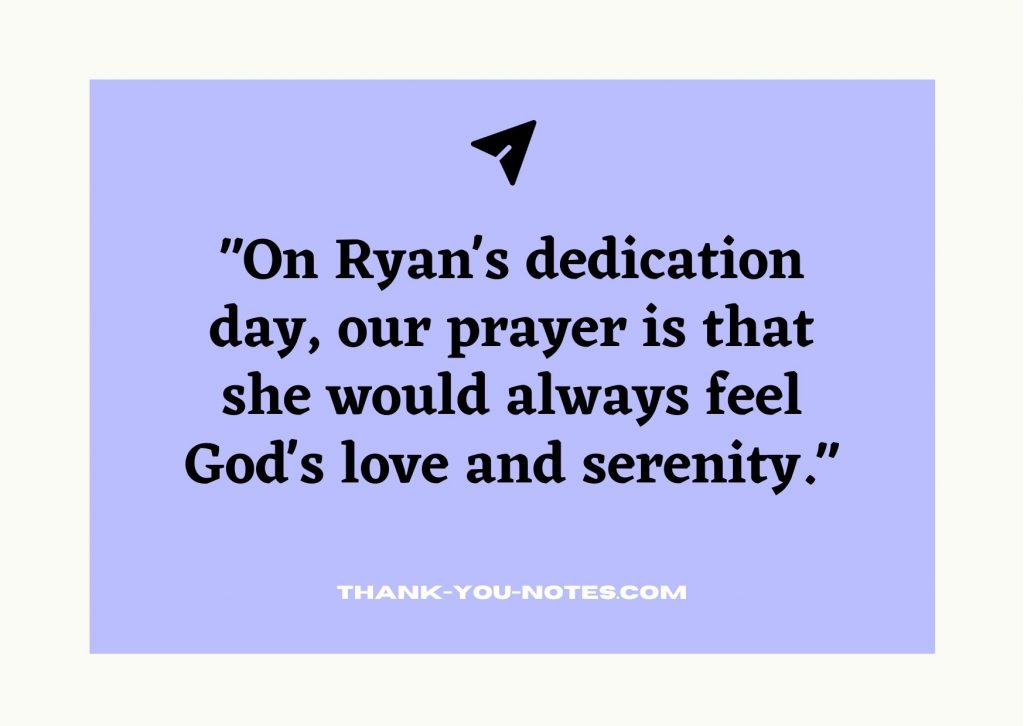 "On Ryan's dedication day, our prayer is that she would always feel God's love and serenity."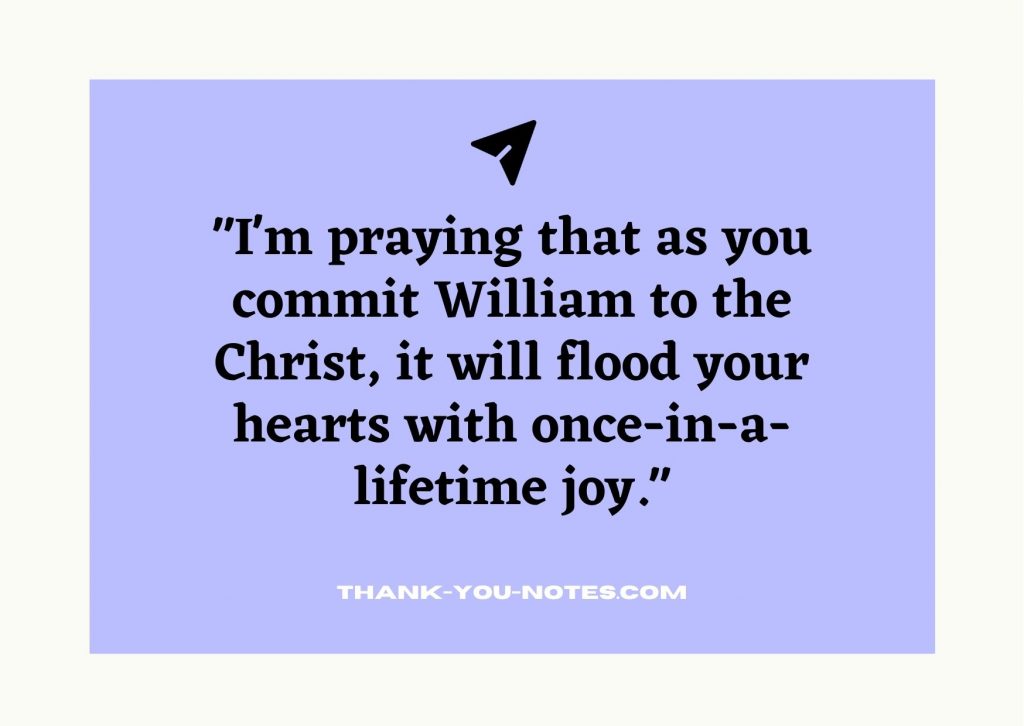 "I'm praying that as you commit William to the Christ, it will flood your hearts with once-in-a-lifetime joy."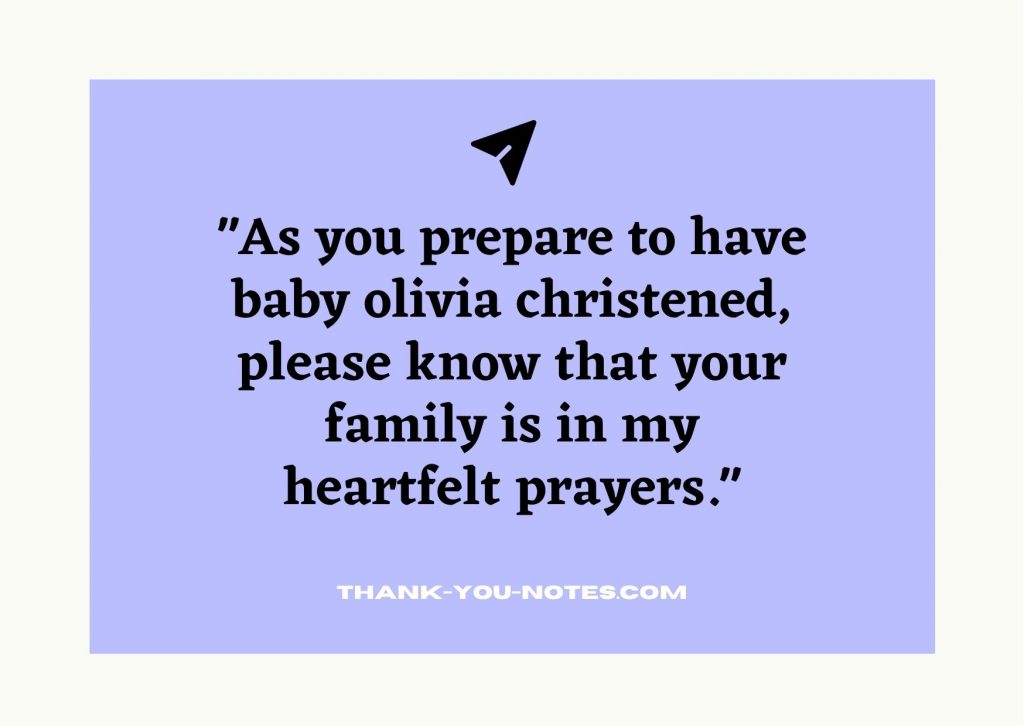 "As you prepare to have baby olivia christened, please know that your family is in my heartfelt prayers."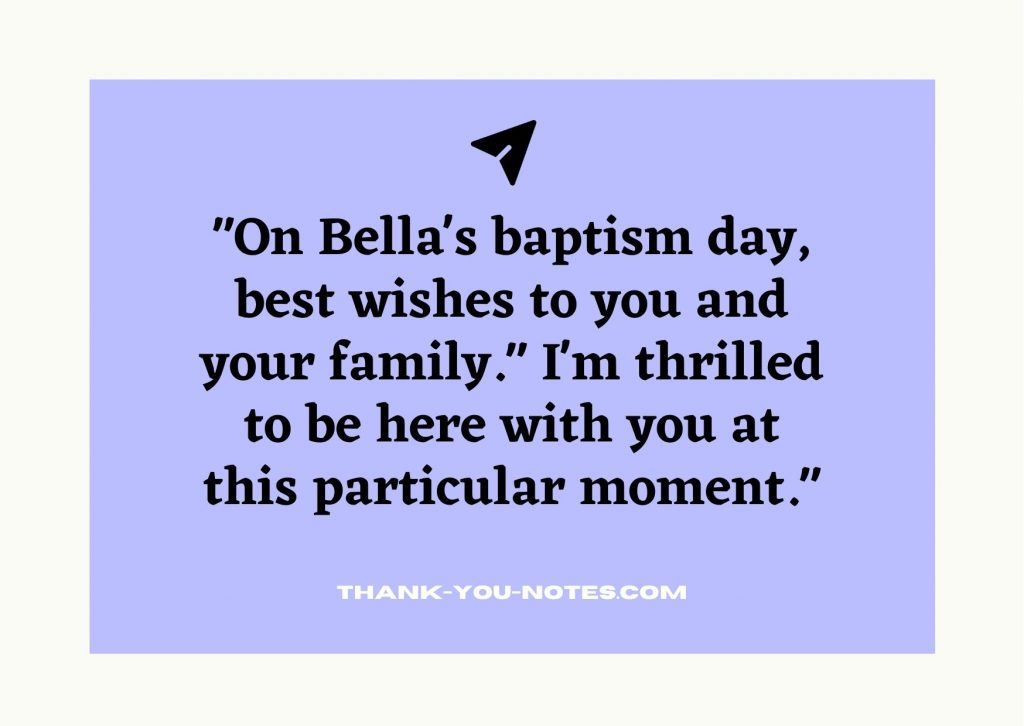 "On Bella's baptism day, best wishes to you and your family." I'm thrilled to be here with you at this particular moment."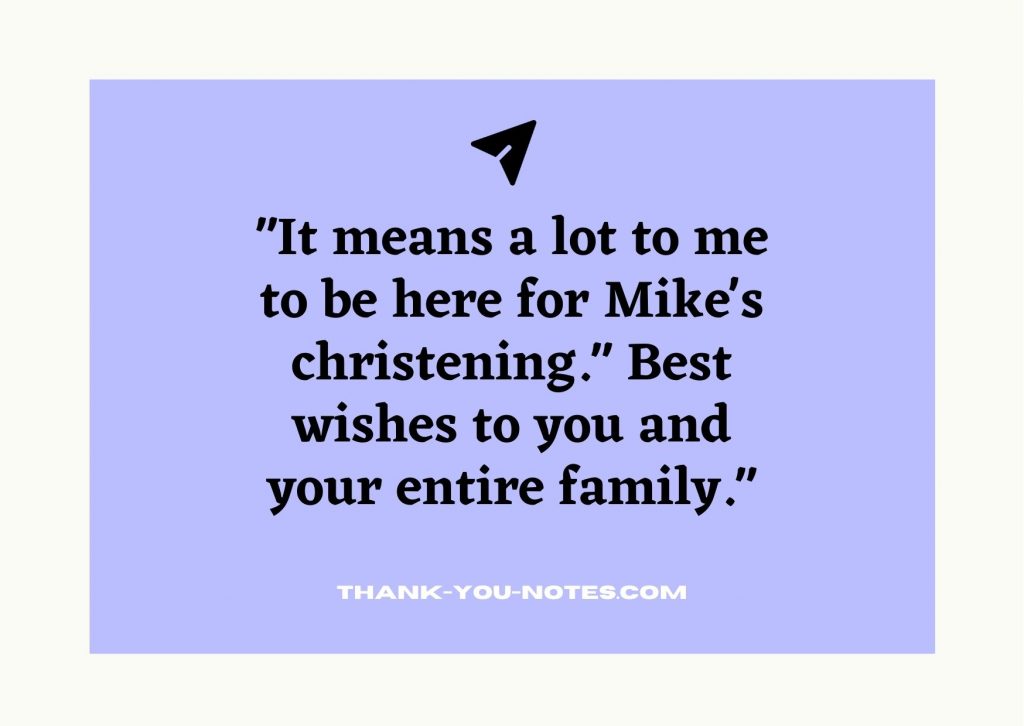 "It means a lot to me to be here for Mike's christening." Best wishes to you and your entire family."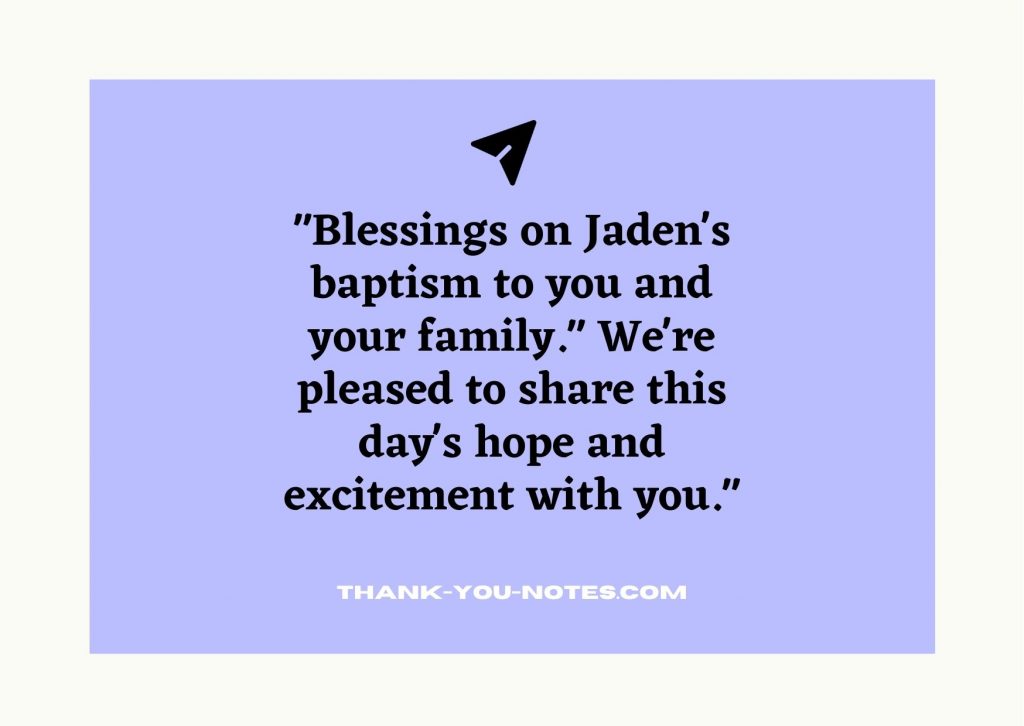 "Blessings on Jaden's baptism to you and your family." We're pleased to share this day's hope and excitement with you."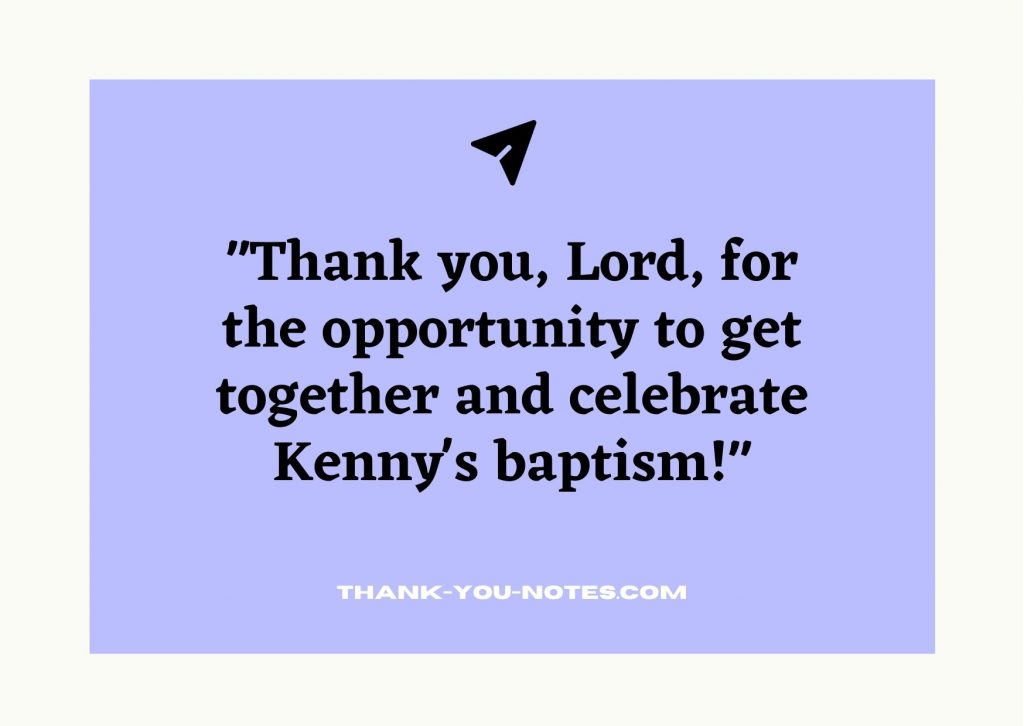 "Thank you, Lord, for the opportunity to get together and celebrate Kenny's baptism!"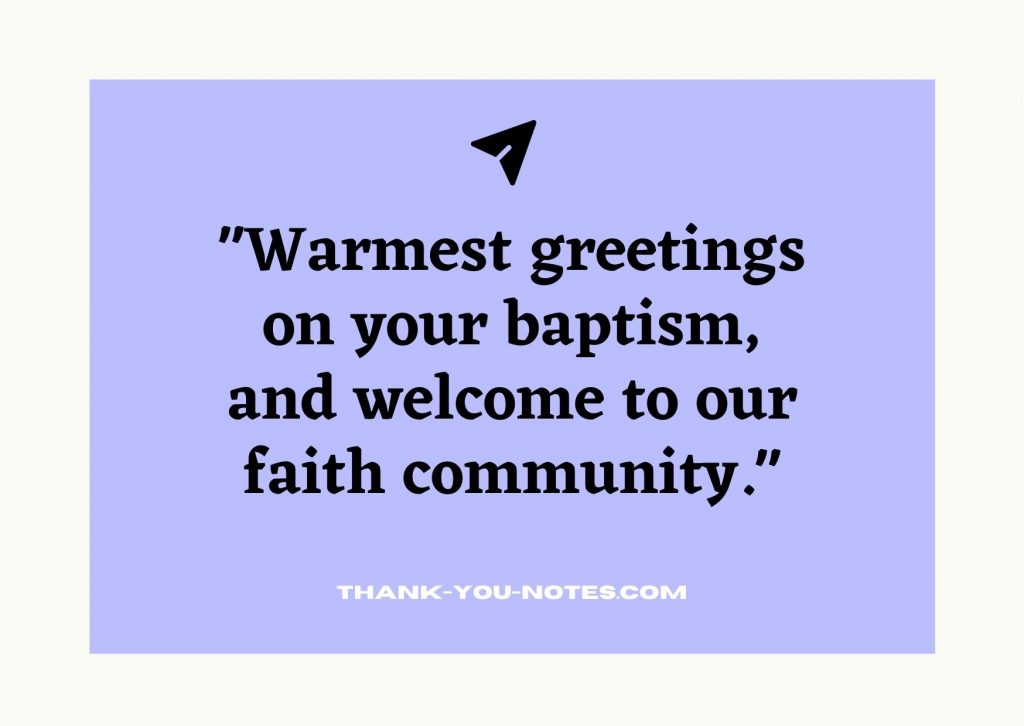 "Warmest greetings on your baptism, and welcome to our faith community."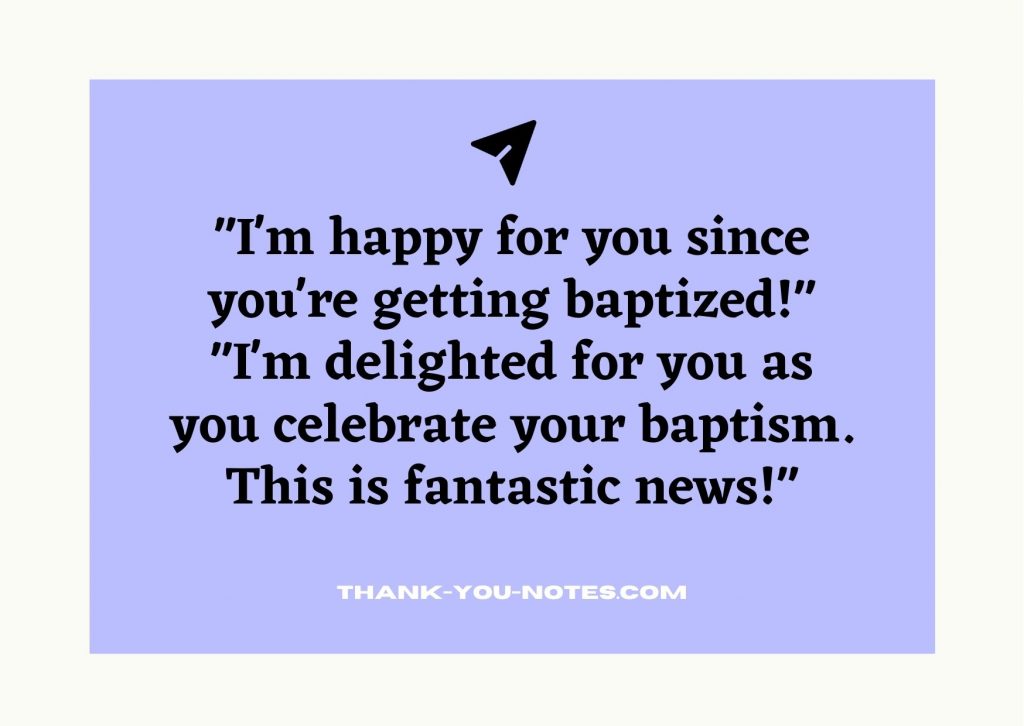 "I'm happy for you since you're getting baptized!"
"I'm delighted for you as you celebrate your baptism. This is fantastic news!"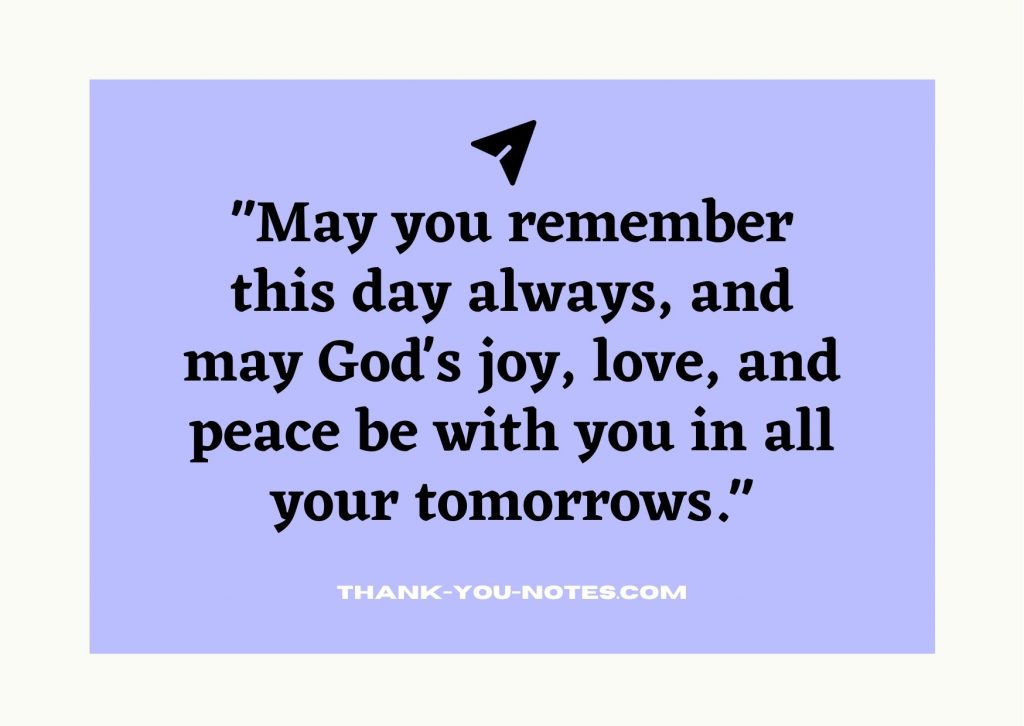 "May you remember this day always, and may God's joy, love, and peace be with you in all your tomorrows."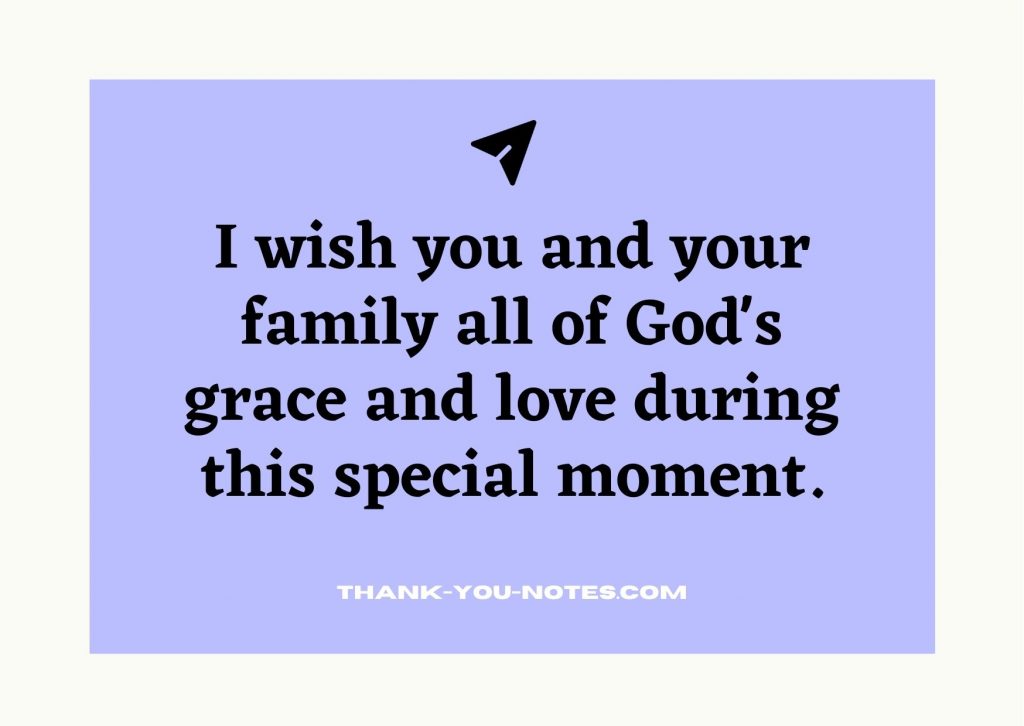 I wish you and your family all of God's grace and love during this special moment.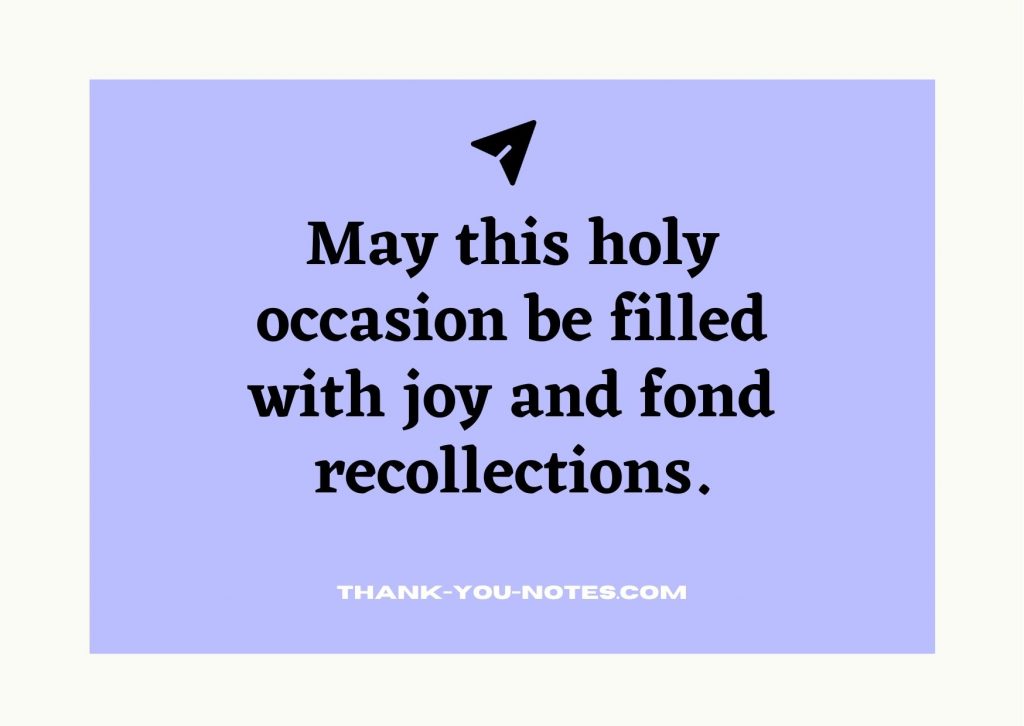 May this holy occasion be filled with joy and fond recollections.
"On the occasion of your baptism, I am thinking of you and praying for God's blessings as you begin your new life in Christ."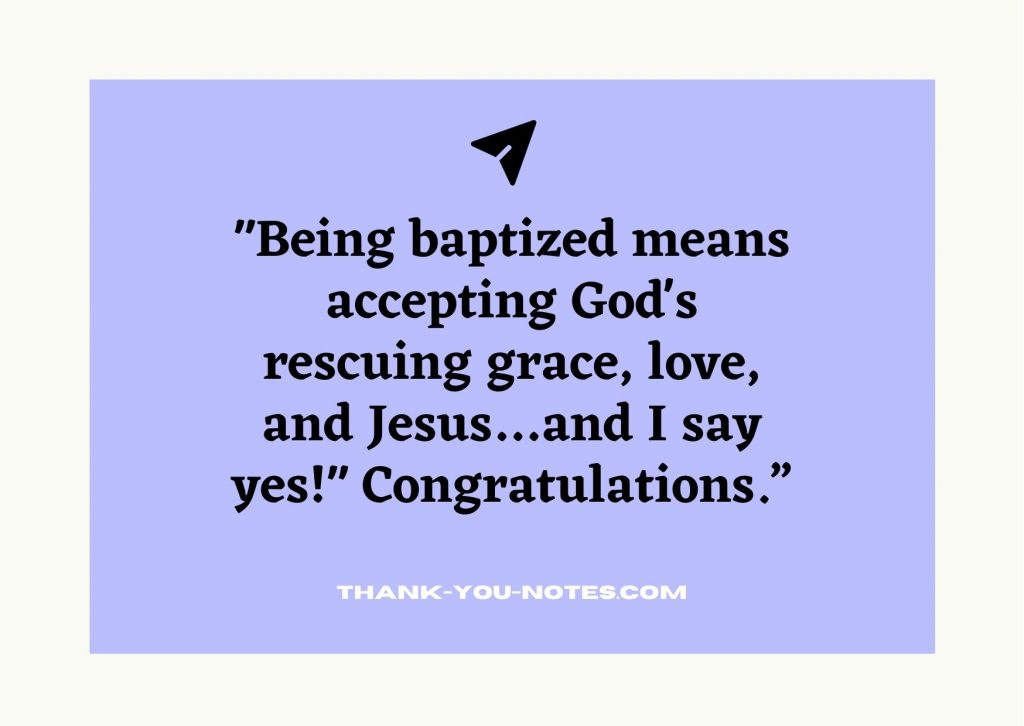 "Being baptized means accepting God's rescuing grace, love, and Jesus…and I say yes!" Congratulations."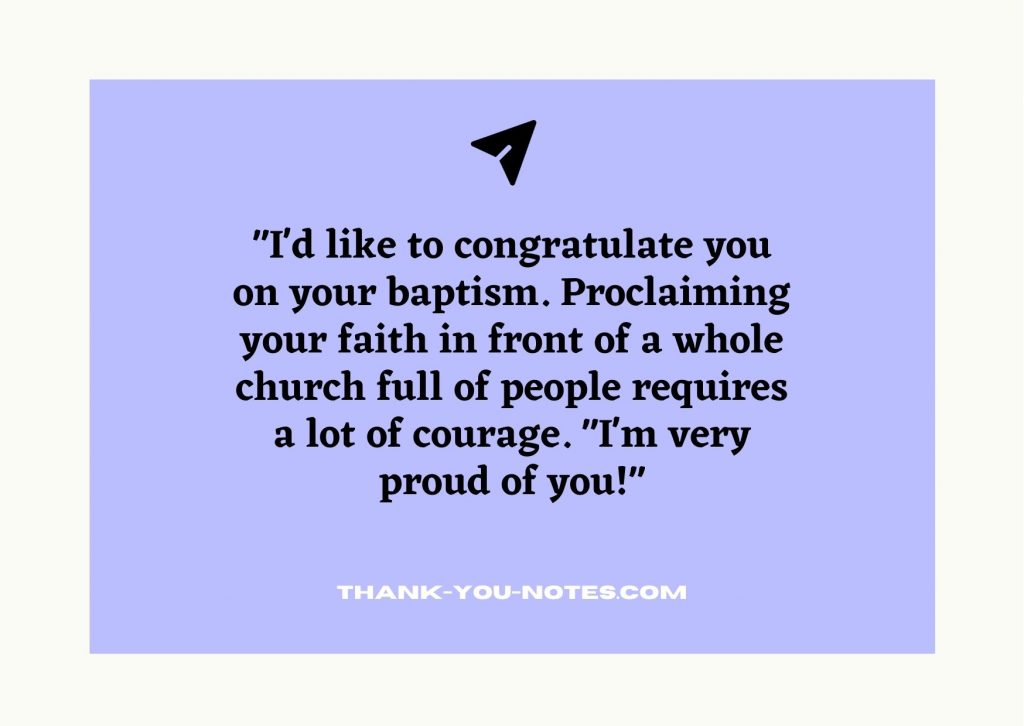 "I'd like to congratulate you on your baptism. Proclaiming your faith in front of a whole church full of people requires a lot of courage. "I'm very proud of you!"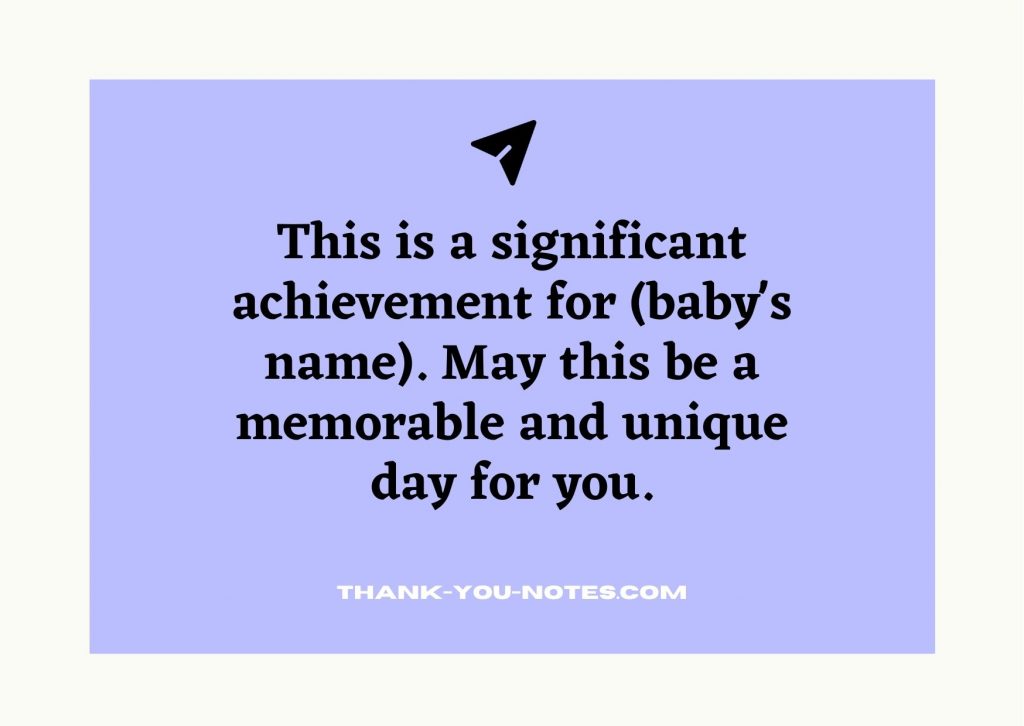 This is a significant achievement for (baby's name). May this be a memorable and unique day for you.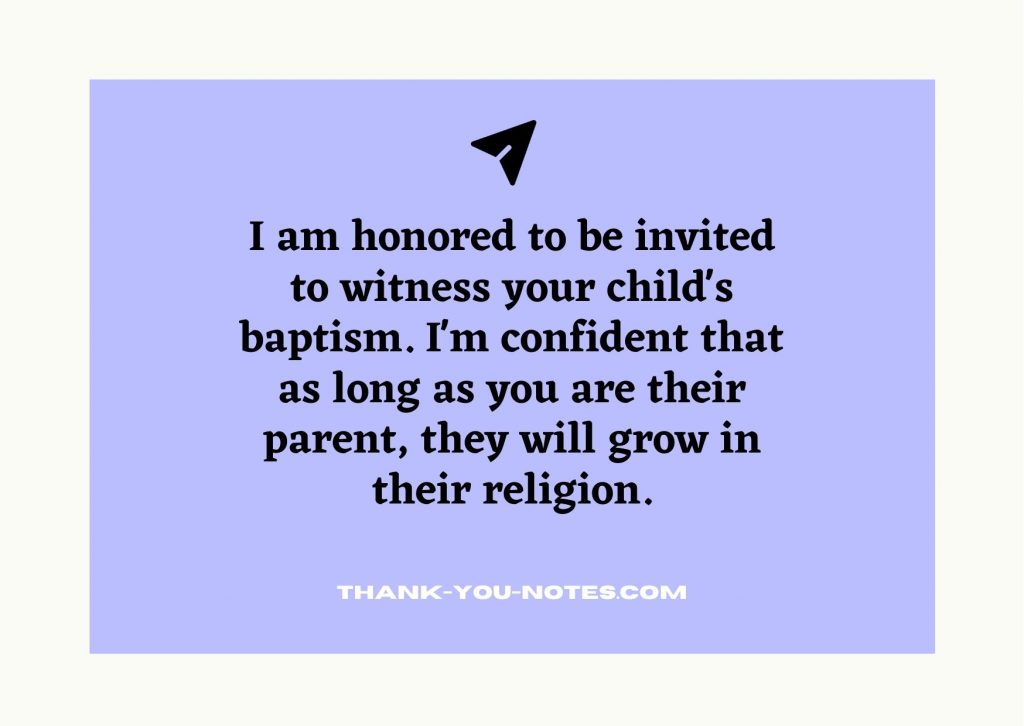 I am honored to be invited to witness your child's baptism. I'm confident that as long as you are their parent, they will grow in their religion.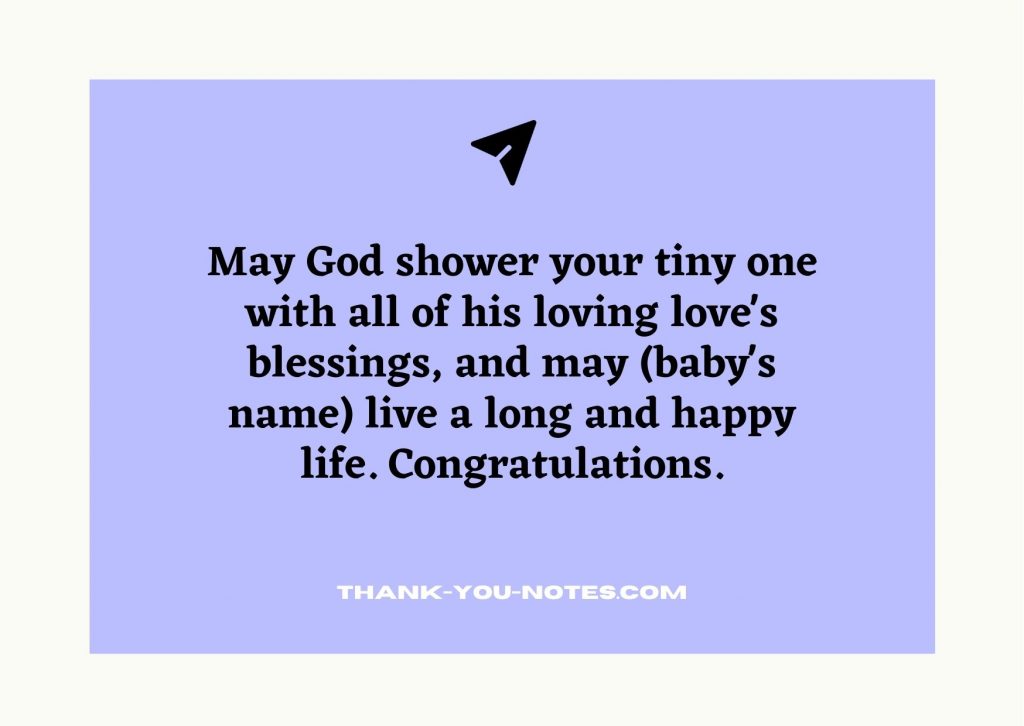 May God shower your tiny one with all of his loving love's blessings, and may (baby's name) live a long and happy life. Congratulations.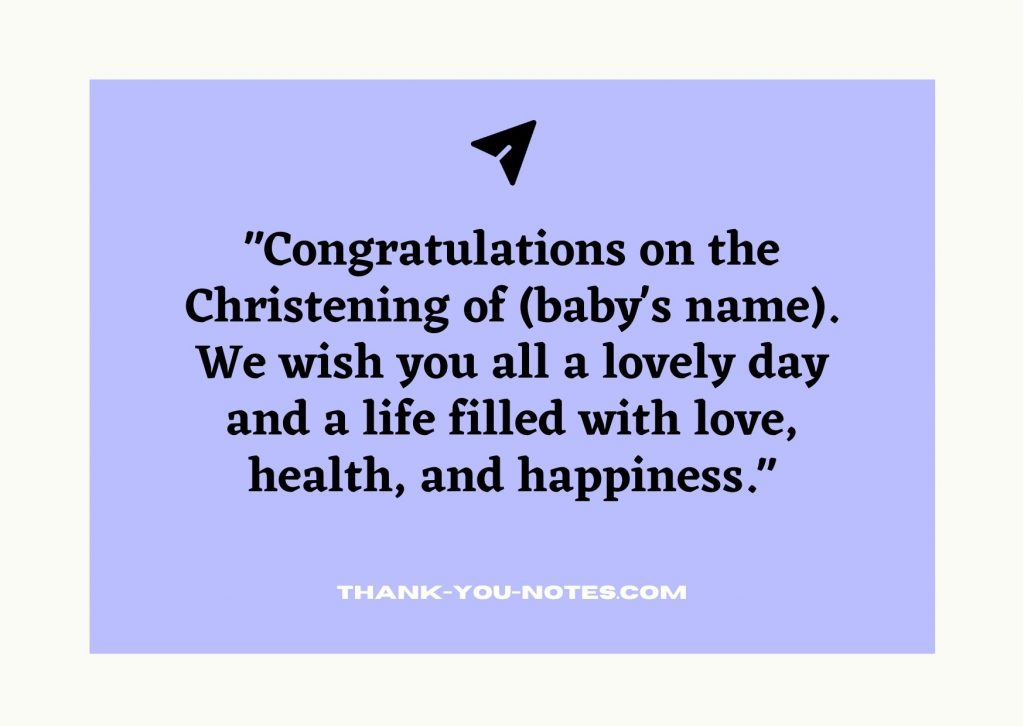 "Congratulations on the Christening of (baby's name). We wish you all a lovely day and a life filled with love, health, and happiness."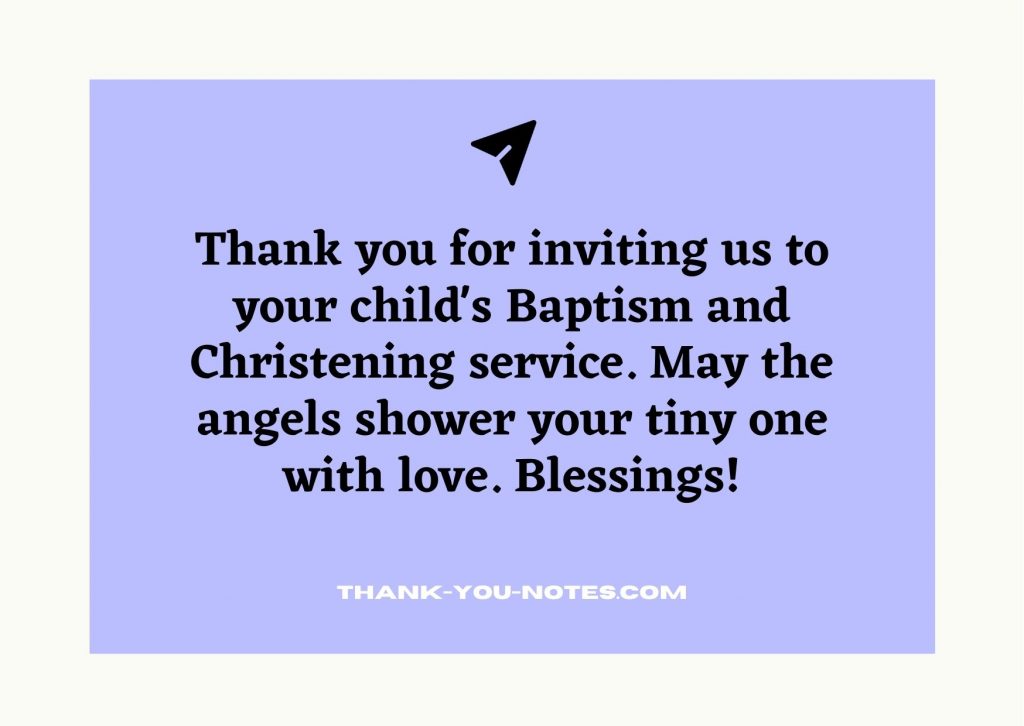 Thank you for inviting us to your child's Baptism and Christening service. May the angels shower your tiny one with love. Blessings!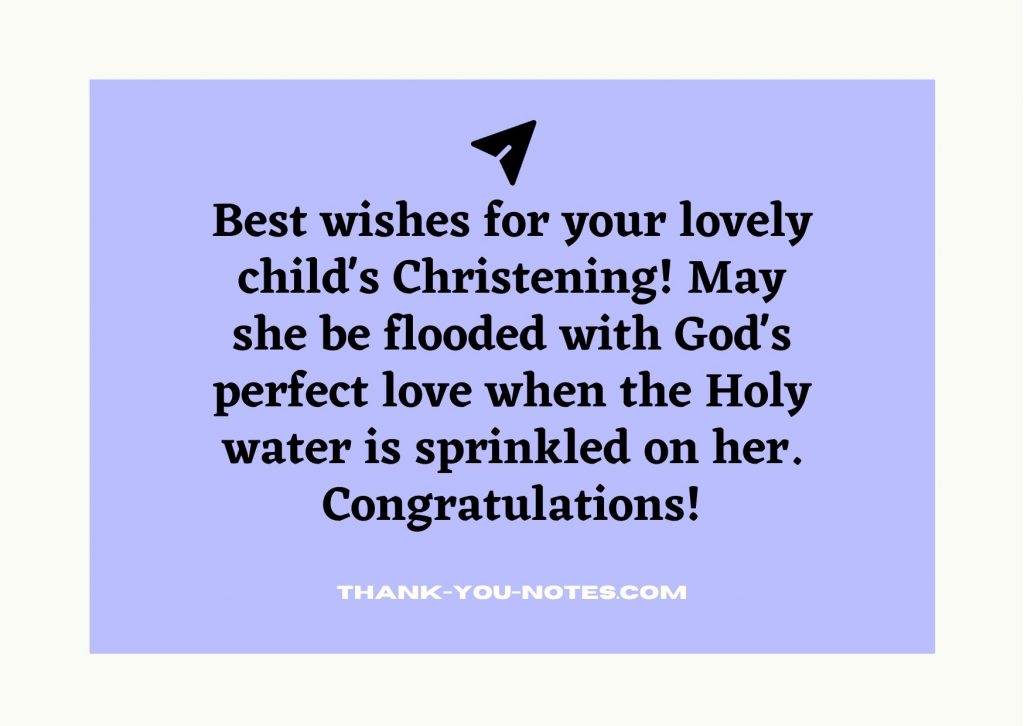 Best wishes for your lovely child's Christening! May she be flooded with God's perfect love when the Holy water is sprinkled on her. Congratulations!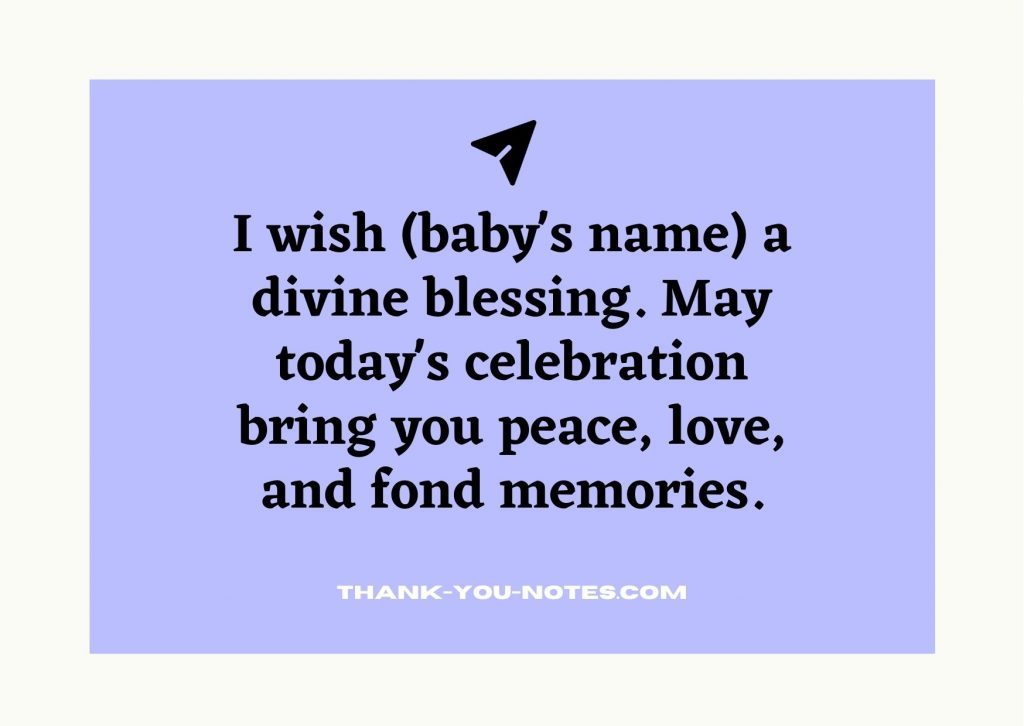 I wish (baby's name) a divine blessing. May today's celebration bring you peace, love, and fond memories.