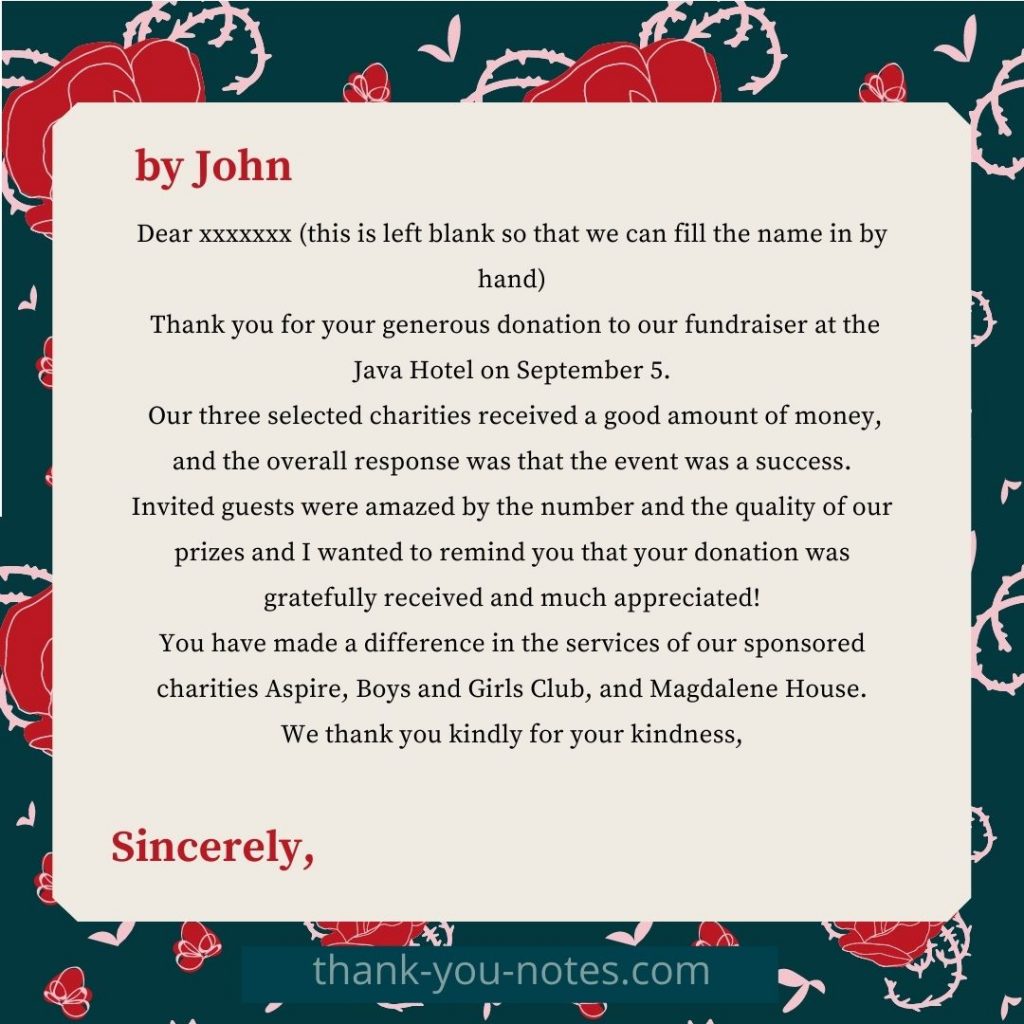 by John
Dear xxxxxxx (this is left blank so that we can fill the name in by hand)
Thank you for your generous donation to our fundraiser at the Java Hotel on September 5.
Our three selected charities received a good amount of money, and the overall response was that the event was a success. Invited guests were amazed by the number and the quality of our prizes and I wanted to remind you that your donation was gratefully received and much appreciated!
You have made a difference in the services of our sponsored charities Aspire, Boys and Girls Club, and Magdalene House. We thank you kindly for your kindness,
Sincerely,

Join in and write your own page! It's easy to do. How?
Simply click here to return to Donation Thank You Letters.