An expectant mother's baby shower is a time when family, friends, and loved ones gather and share happiness and joy. You should thank everyone involved with the baby shower for all they did to make you feel like the happiest pregnant mother.
Your baby shower thank you quotes can help you thank everyone who has attended or hosted your baby shower and filled your heart with love and gifts when you are short on words.
The topics covered by these quotes include a new baby, parenthood, and being thankful for a gift.
Could you suggest any nice quotes that could be used as a thank you note for a baby shower? You can add your favorites to the list at the bottom of the page!
More Baby Shower Thank You Resources…
Baby Shower Thank You Note Samples
Baby Shower Thank You Poems
Baby Shower Thank You Quotes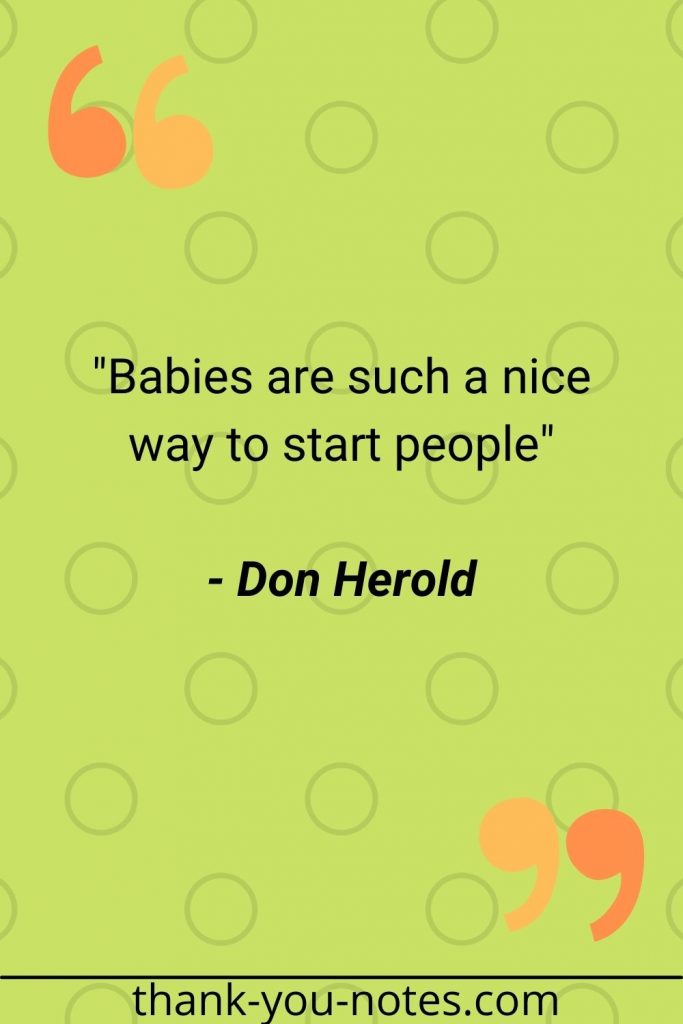 "Babies are such a nice way to start people"
Don Herold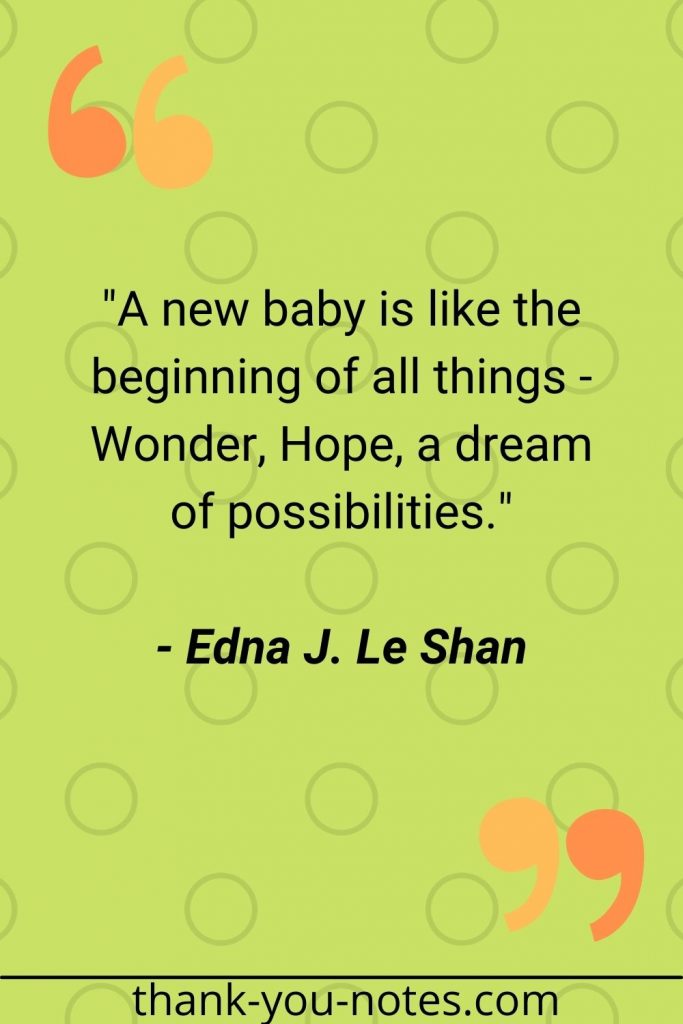 "A new baby is like the beginning of all things – Wonder, Hope, a dream of possibilities."
Edna J. Le Shan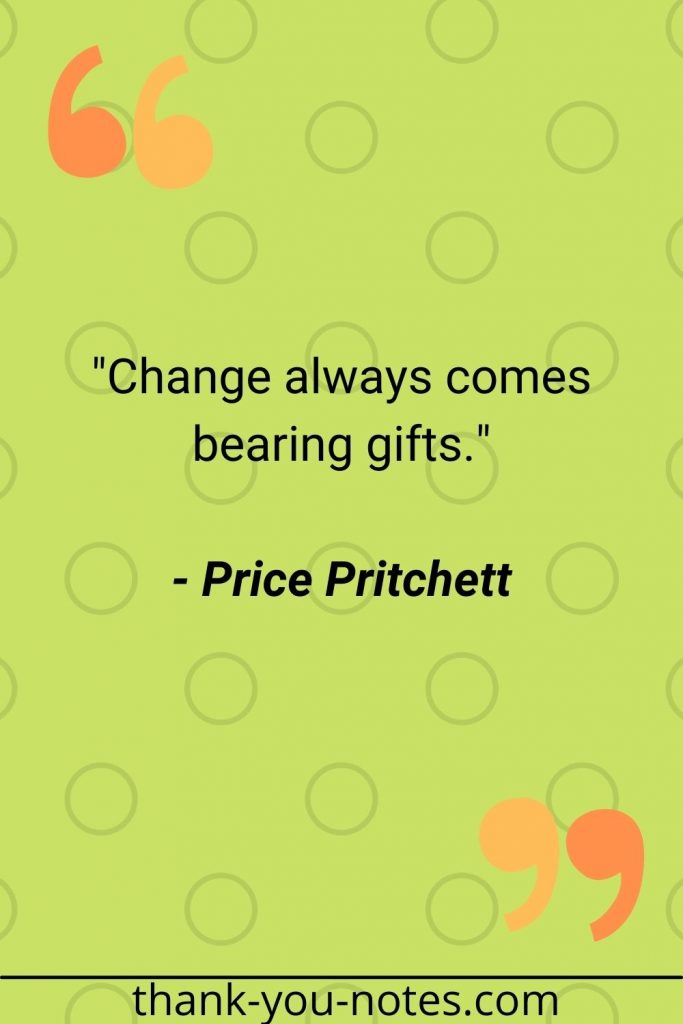 "Change always comes bearing gifts."
Price Pritchett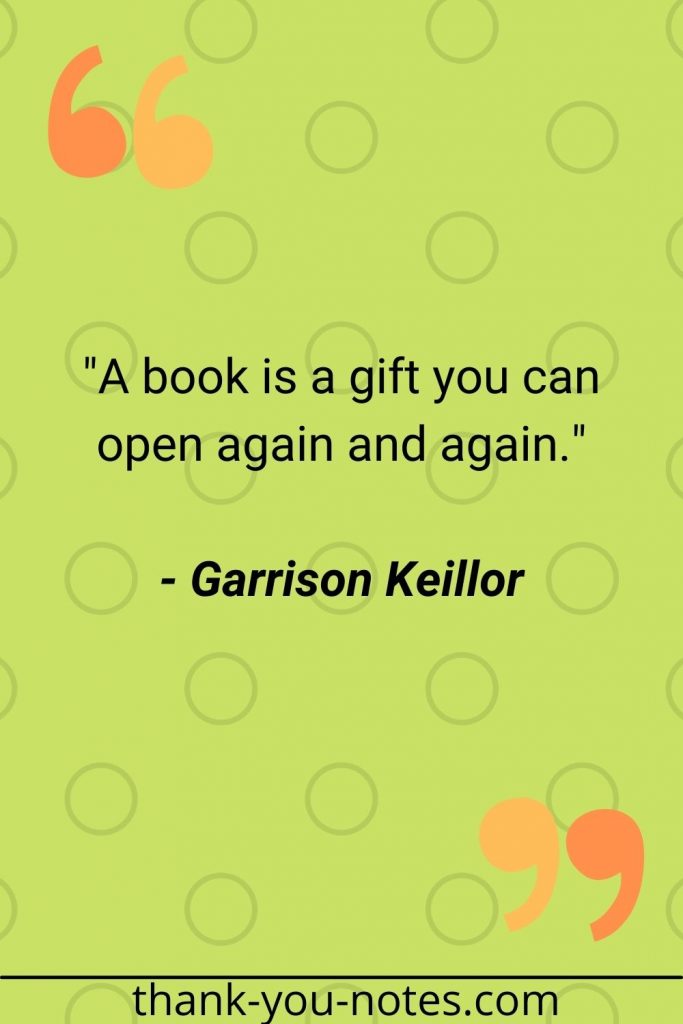 "A book is a gift you can open again and again."
Garrison Keillor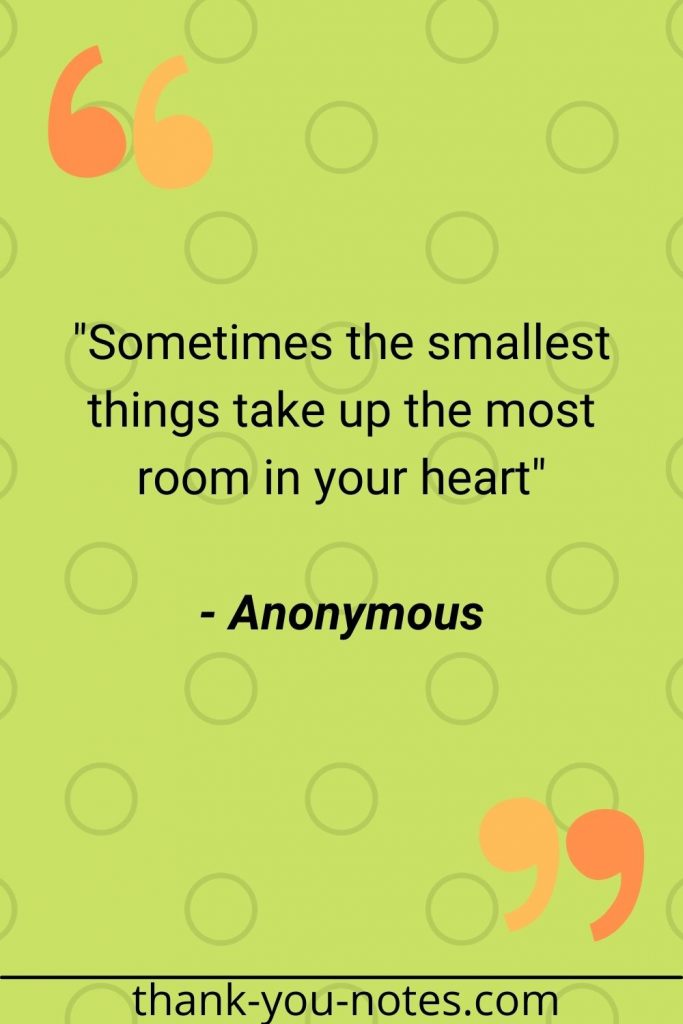 "Sometimes the smallest things take up the most room in your heart"
Anonymous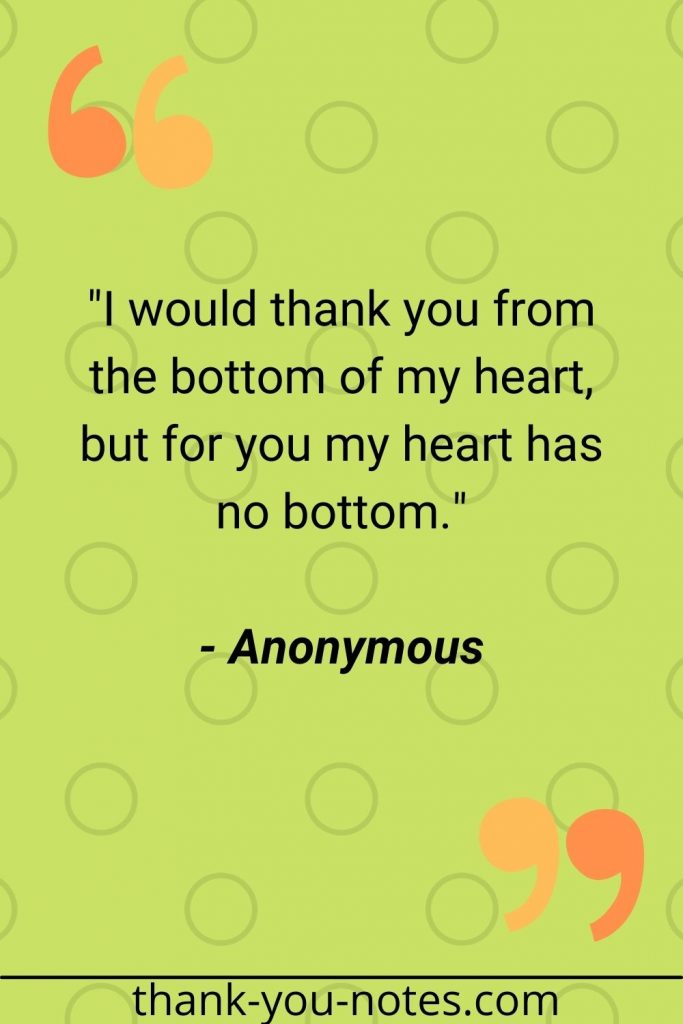 "I would thank you from the bottom of my heart, but for you my heart has no bottom."
Anonymous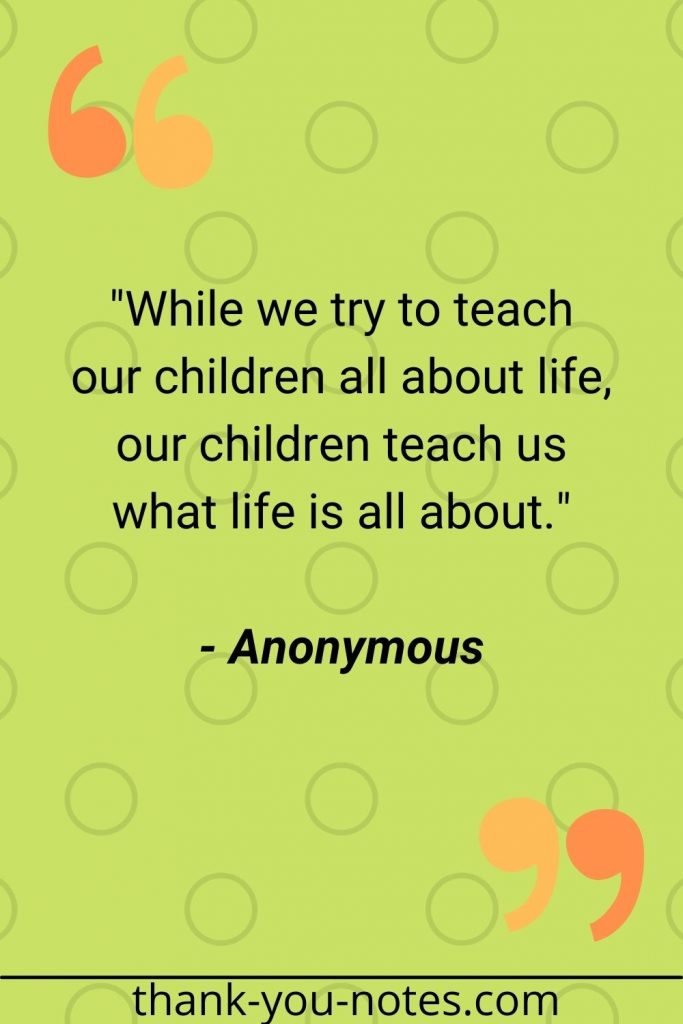 "While we try to teach our children all about life, our children teach us what life is all about."
Anonymous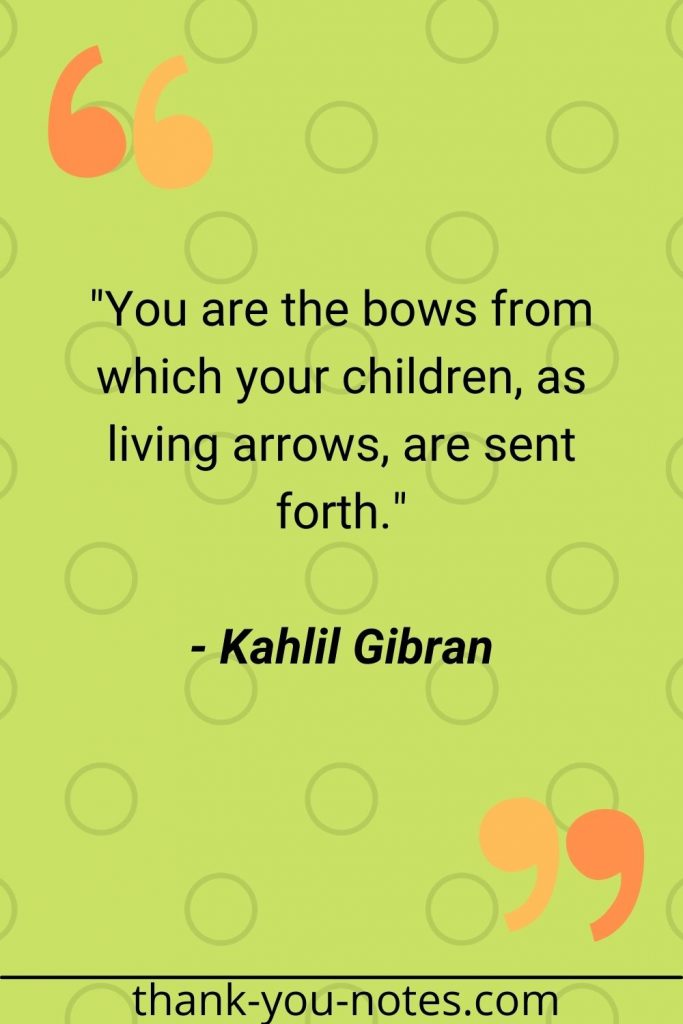 "You are the bows from which your children, as living arrows, are sent forth."
Kahlil Gibran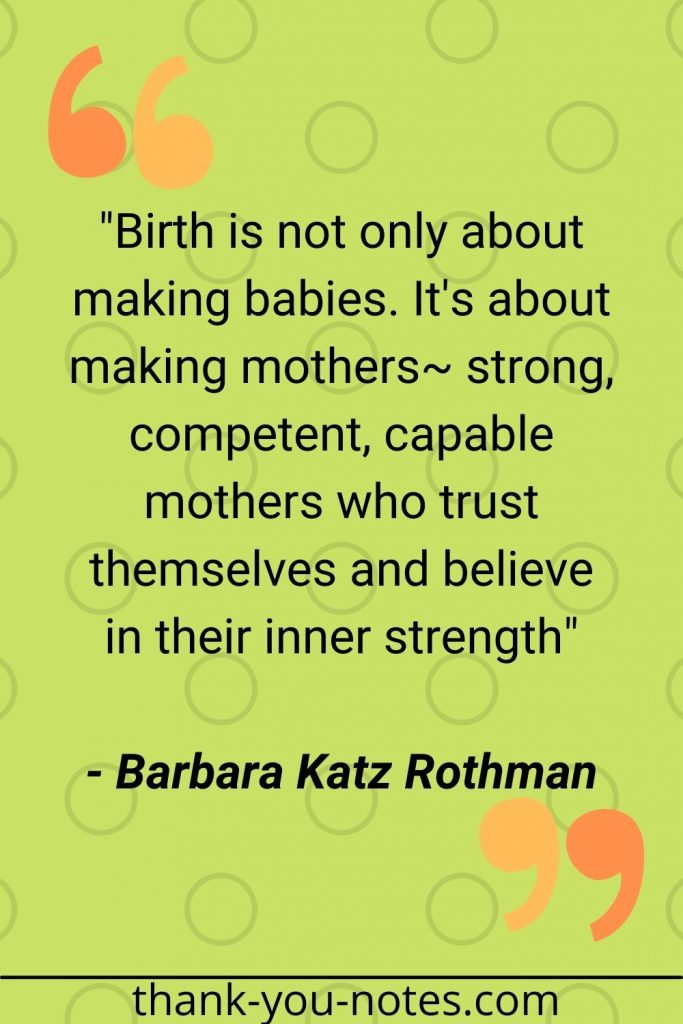 "Birth is not only about making babies. It's about making mothers~ strong, competent, capable mothers who trust themselves and believe in their inner strength"
Barbara Katz Rothman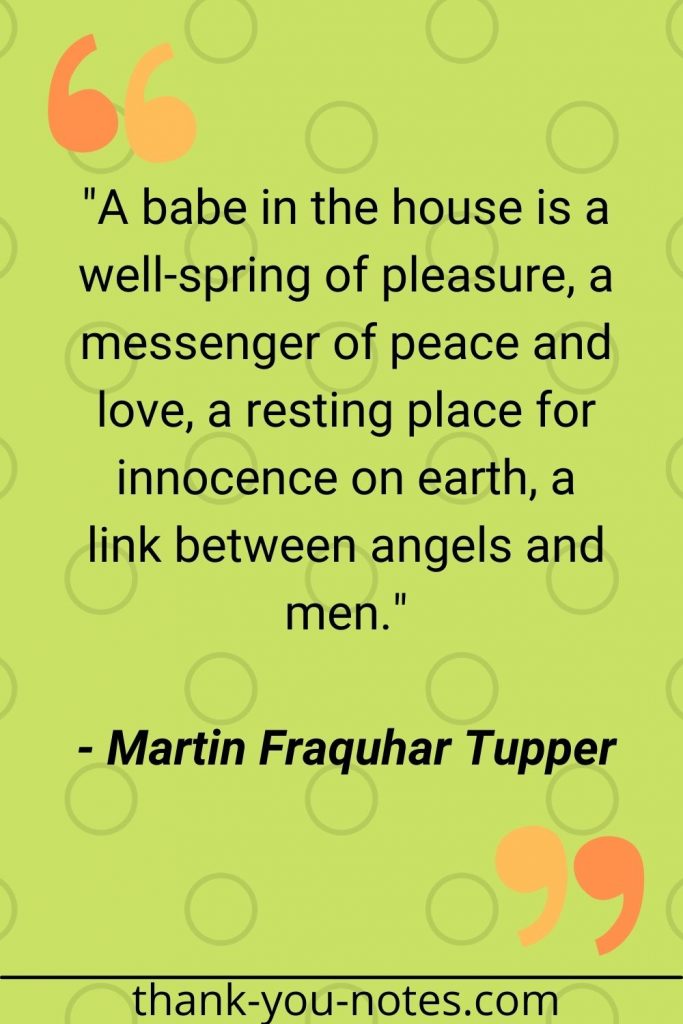 "A babe in the house is a well-spring of pleasure, a messenger of peace and love, a resting place for innocence on earth, a link between angels and men."
Martin Fraquhar Tupper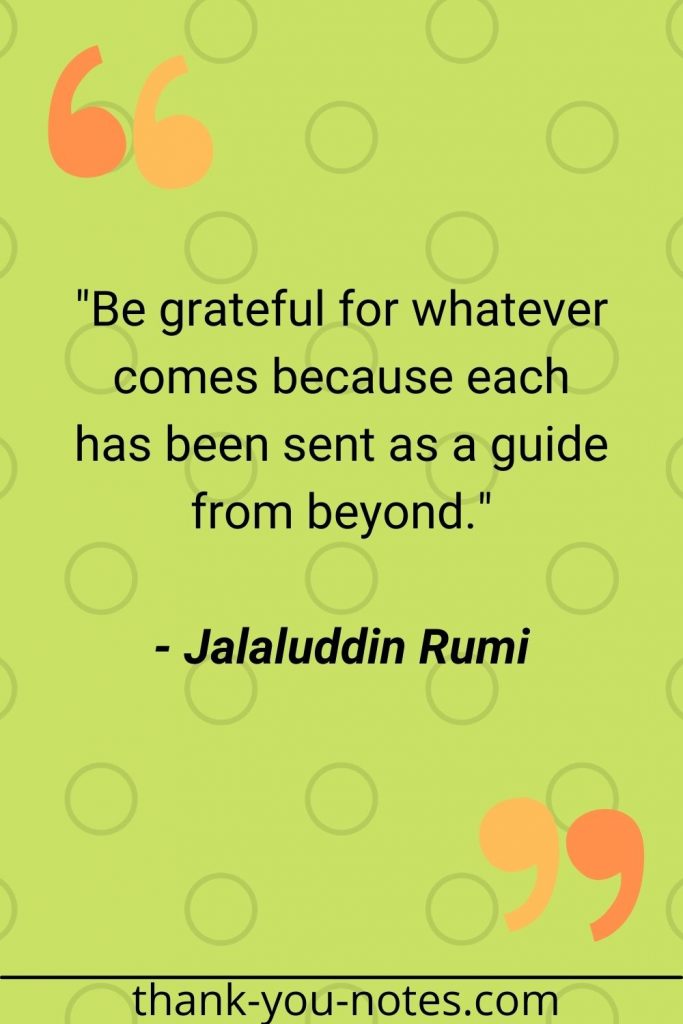 "Be grateful for whatever comes because each has been sent as a guide from beyond."
Jalaluddin Rumi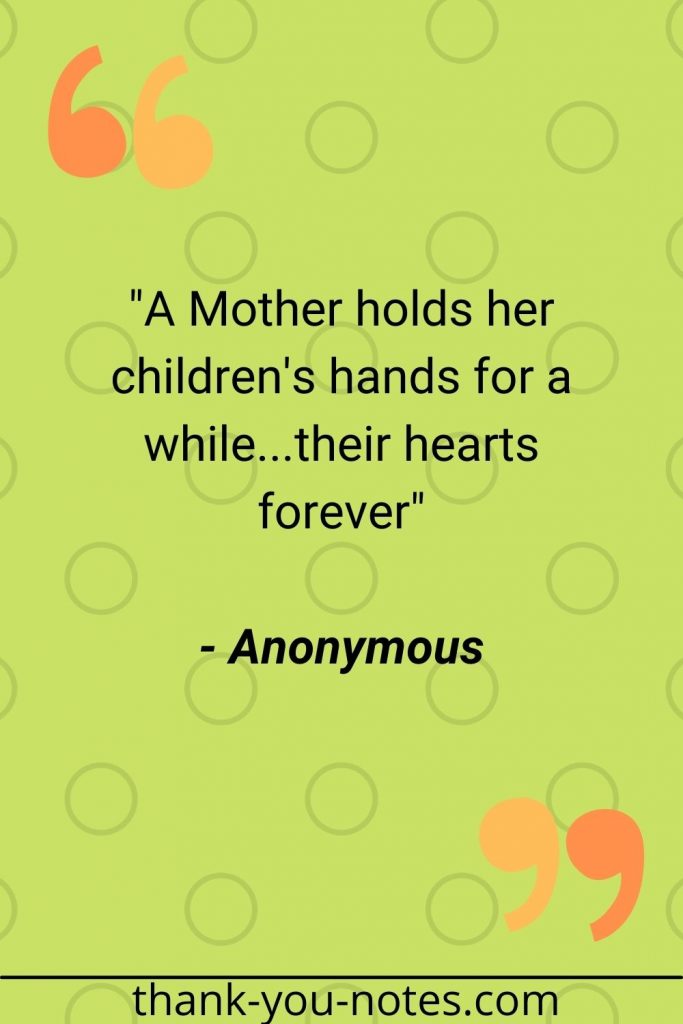 "A Mother holds her children's hands for a while…their hearts forever"
Anonymous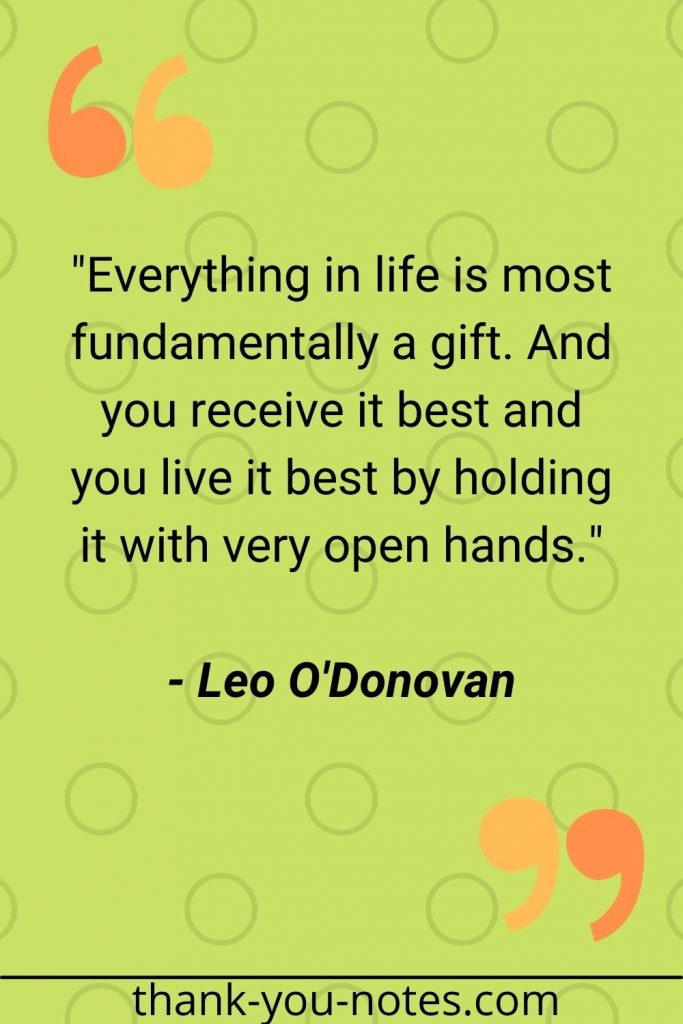 "Everything in life is most fundamentally a gift. And you receive it best and you live it best by holding it with very open hands."
Leo O'Donovan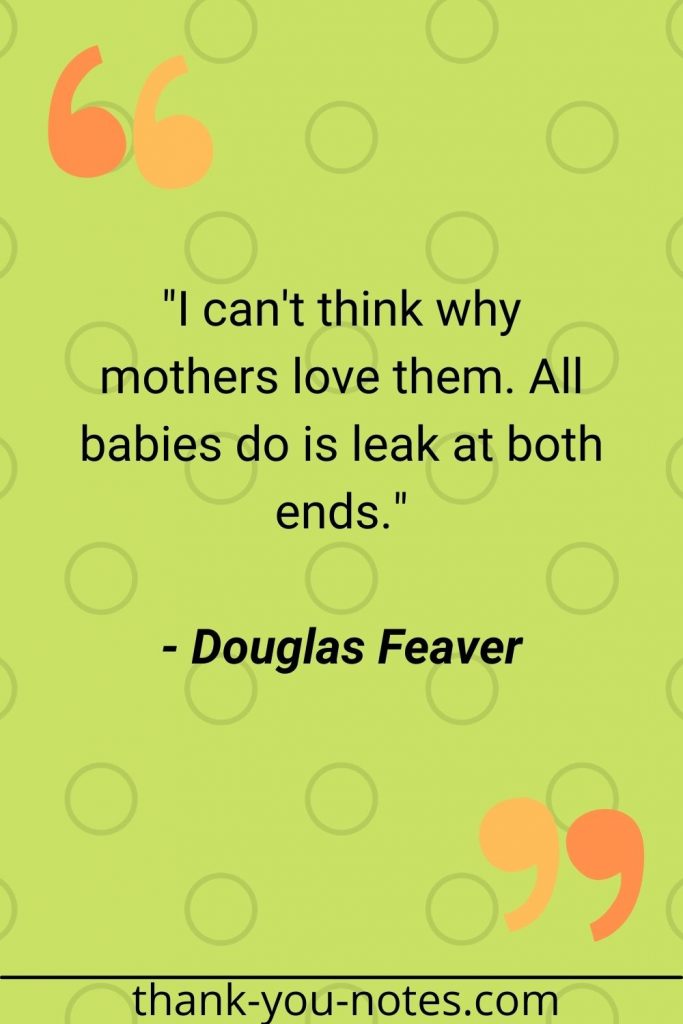 "I can't think why mothers love them. All babies do is leak at both ends."
Douglas Feaver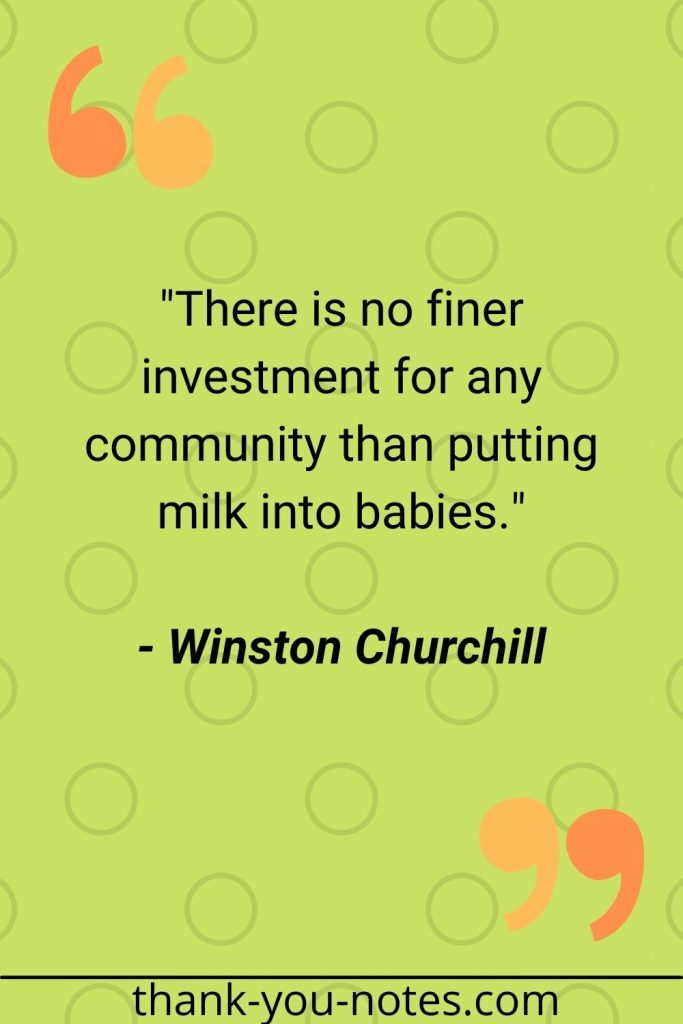 "There is no finer investment for any community than putting milk into babies."
Winston Churchill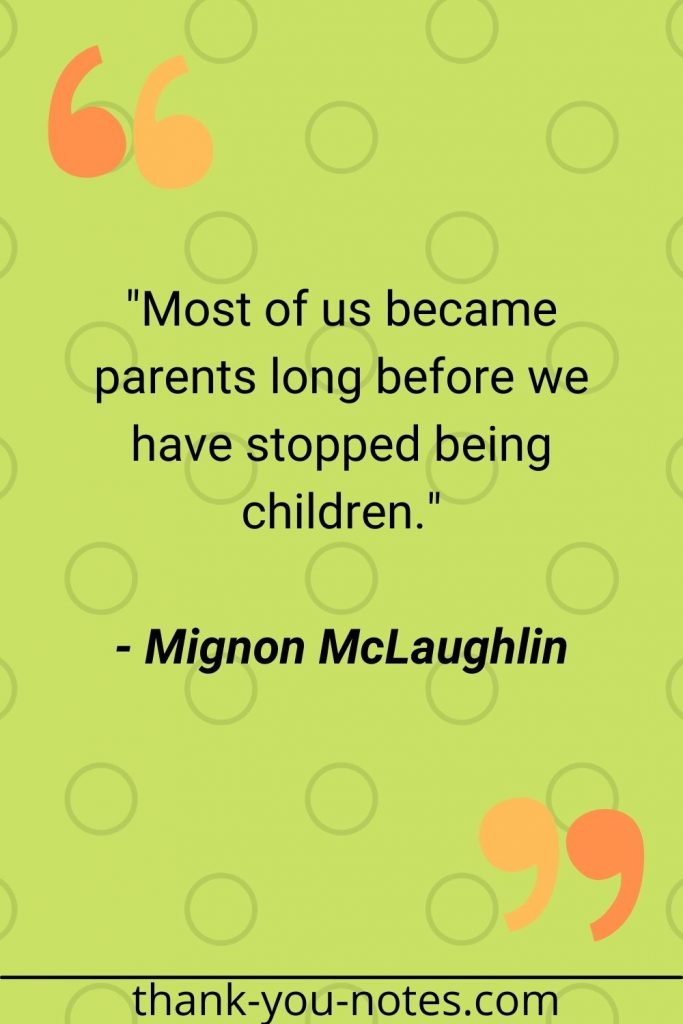 "Most of us became parents long before we have stopped being children."
Mignon McLaughlin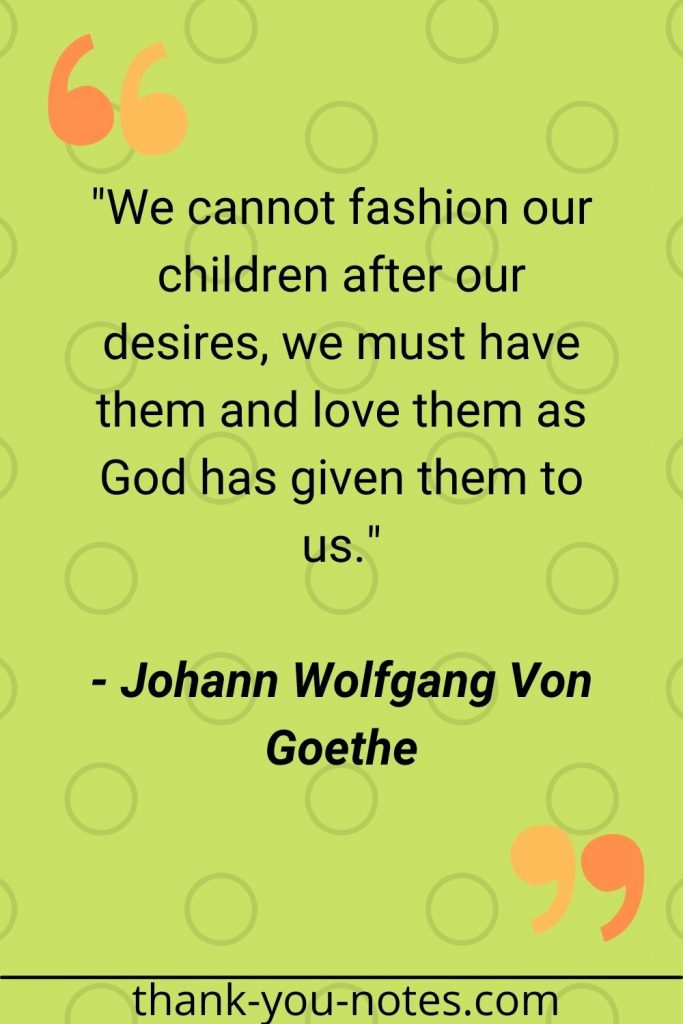 "We cannot fashion our children after our desires, we must have them and love them as God has given them to us."
Johann Wolfgang Von Goethe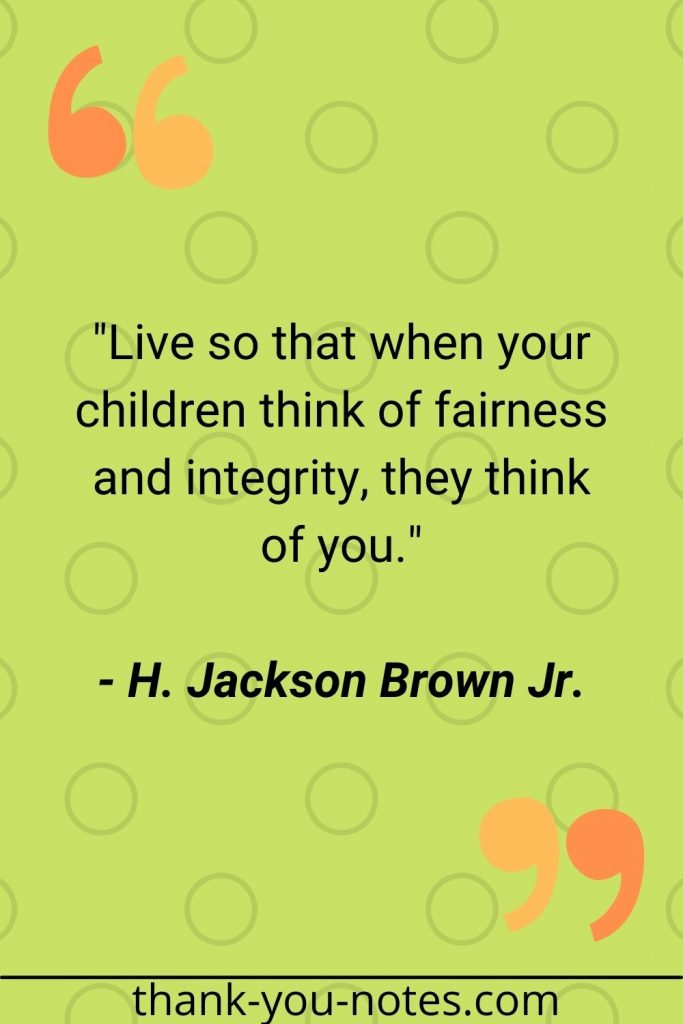 "Live so that when your children think of fairness and integrity, they think of you."
H. Jackson Brown Jr.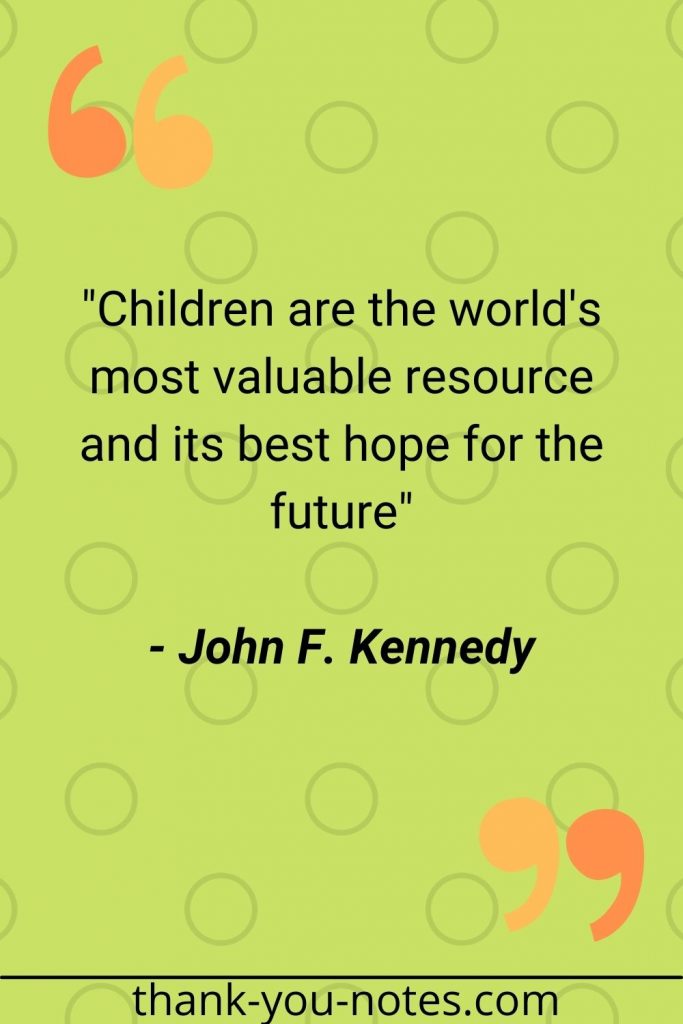 "Children are the world's most valuable resource and its best hope for the future"
John F. Kennedy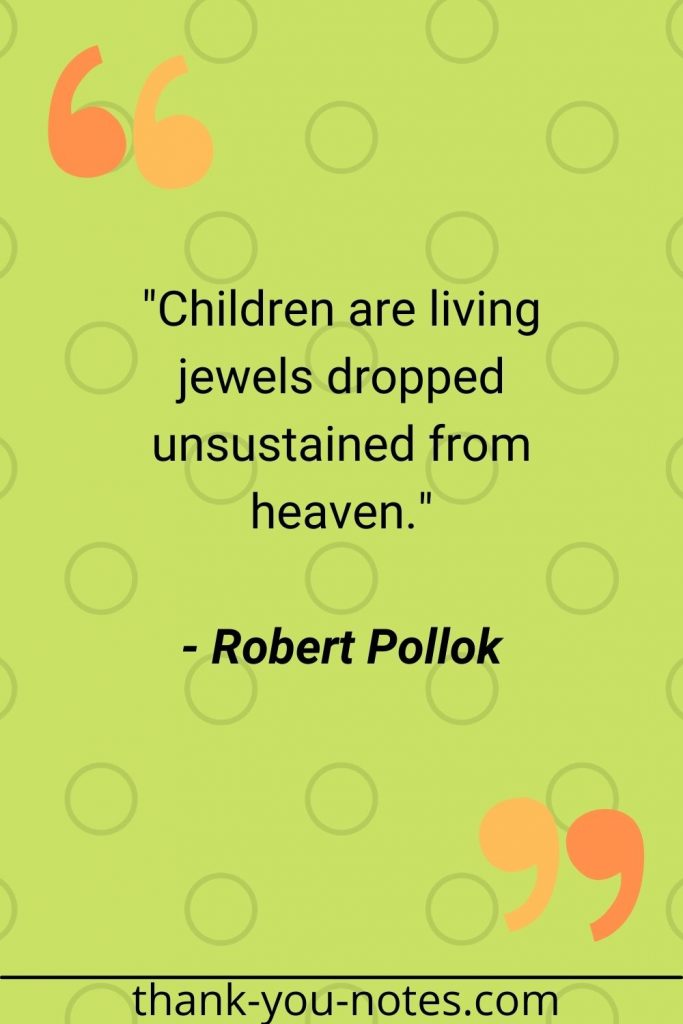 "Children are living jewels dropped unsustained from heaven."
Robert Pollok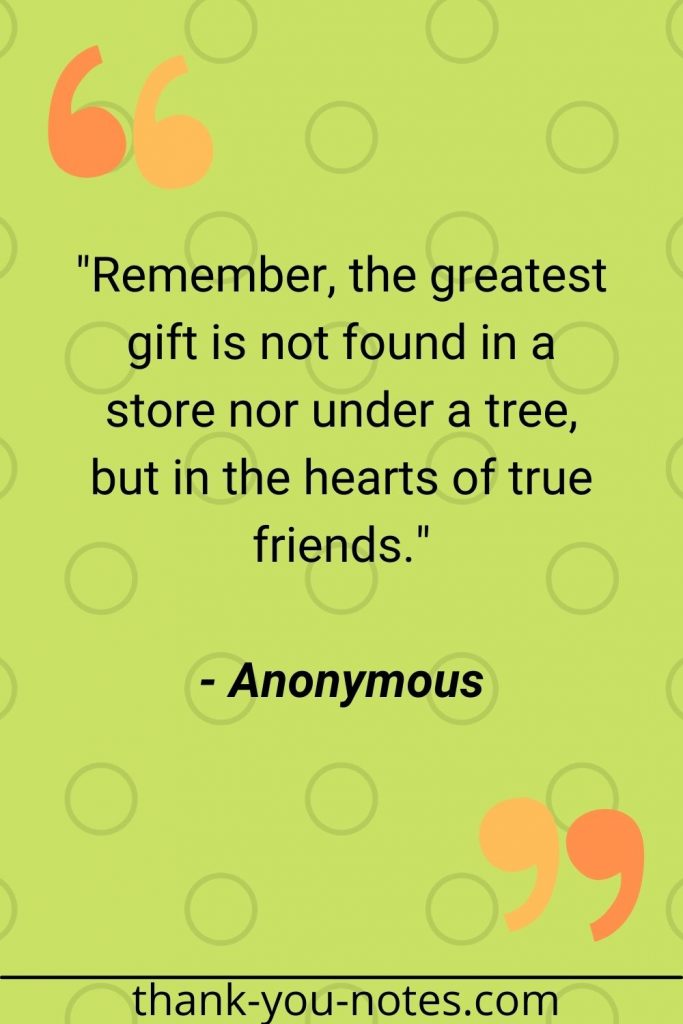 "Remember, the greatest gift is not found in a store nor under a tree, but in the hearts of true friends."
Anonymous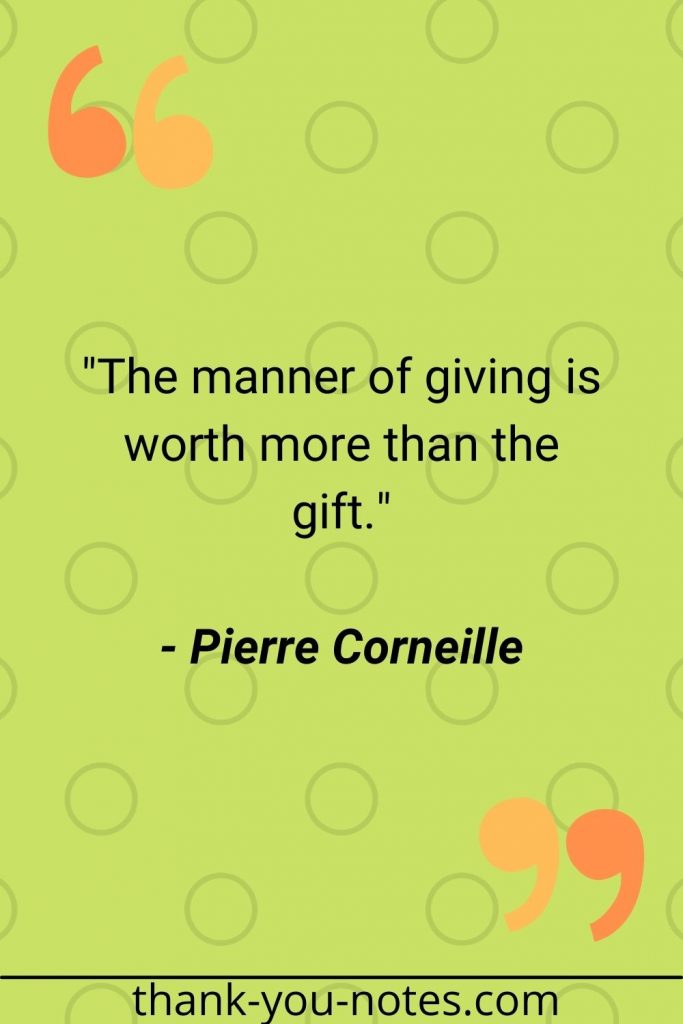 "The manner of giving is worth more than the gift."
Pierre Corneille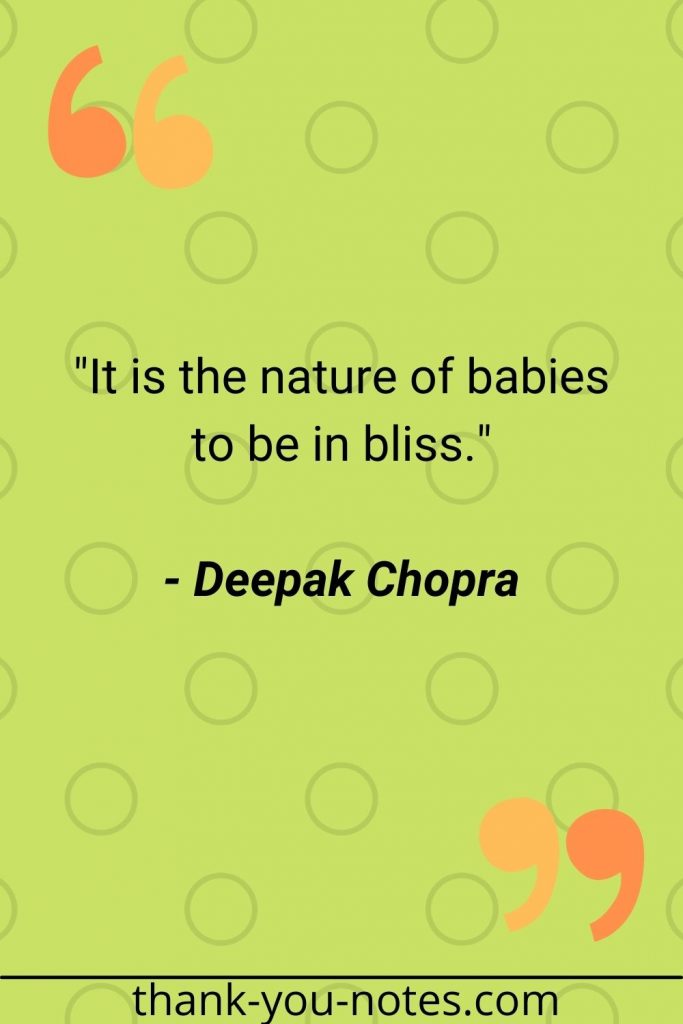 "It is the nature of babies to be in bliss."
Deepak Chopra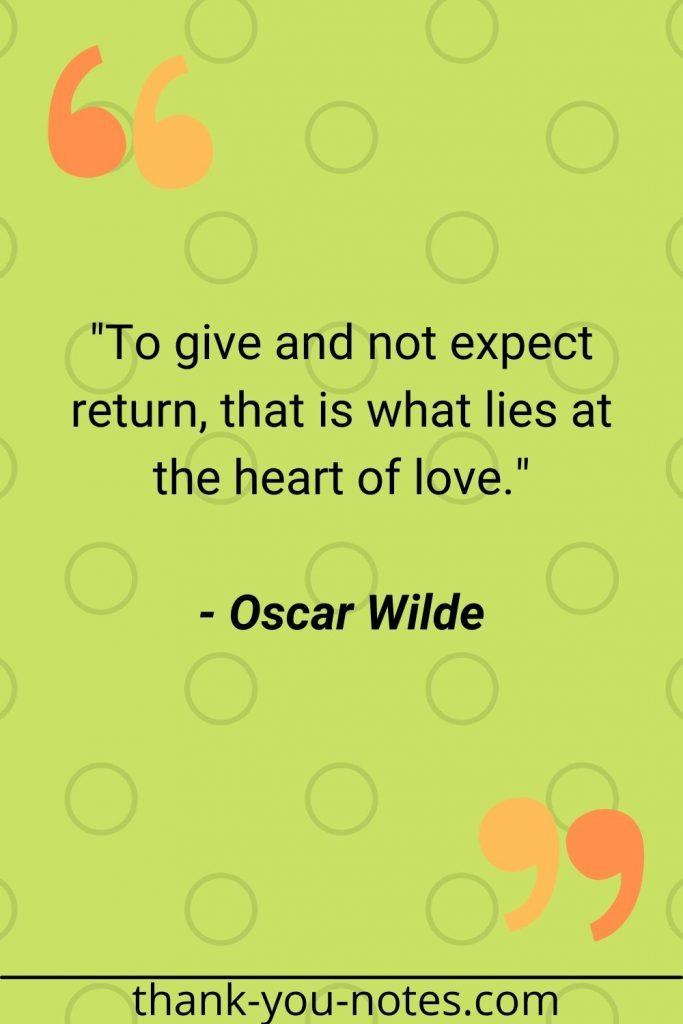 "To give and not expect return, that is what lies at the heart of love."
Oscar Wilde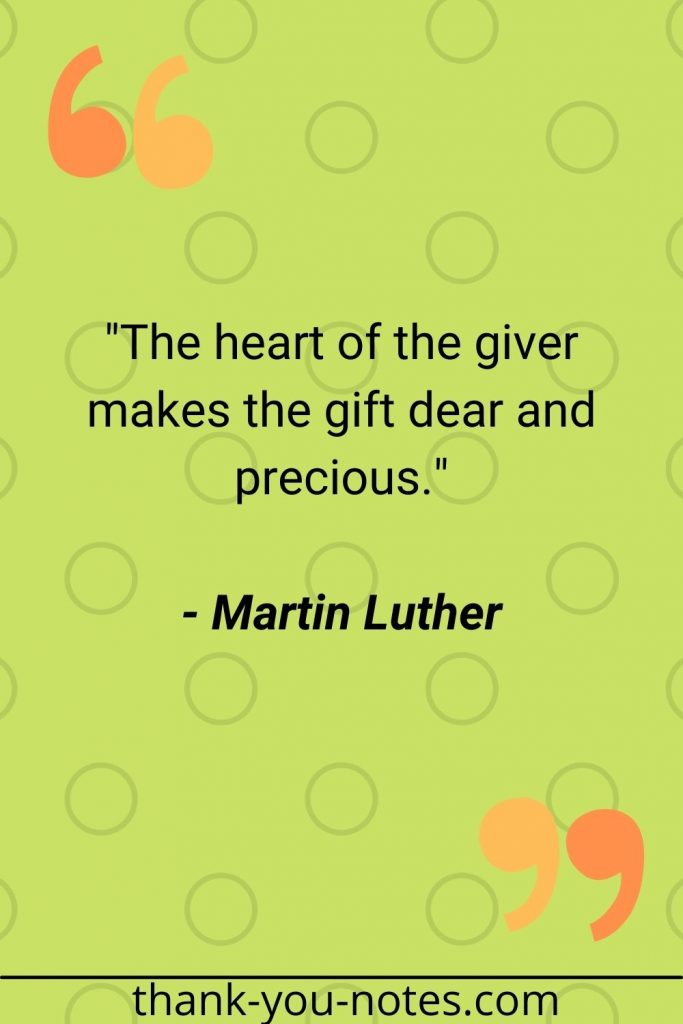 "The heart of the giver makes the gift dear and precious."
Martin Luther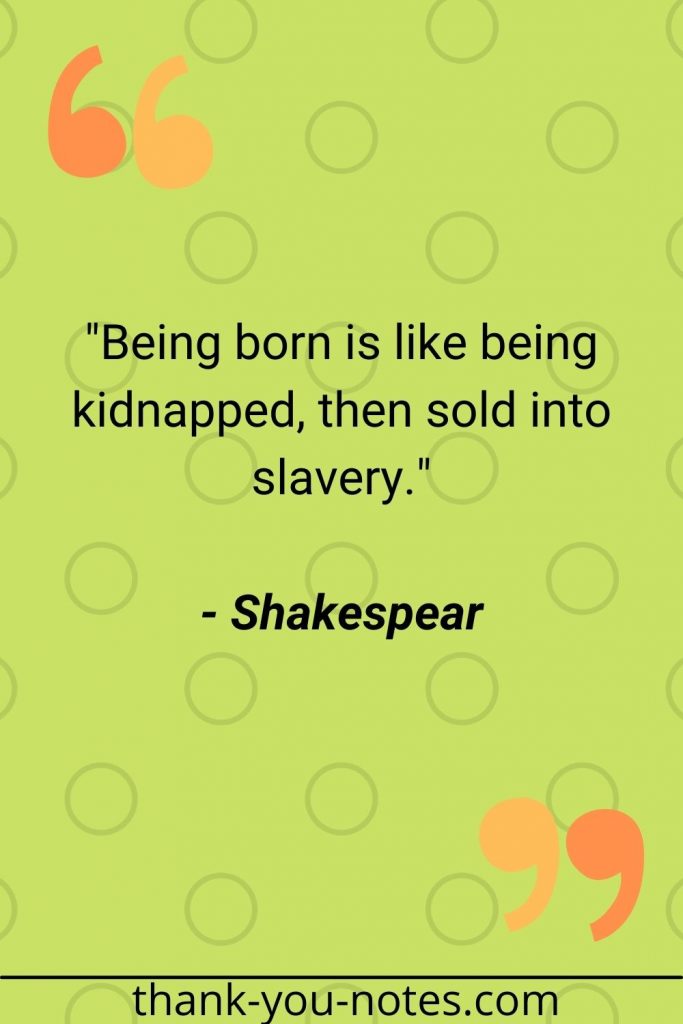 "Being born is like being kidnapped, then sold into slavery."
Shakespear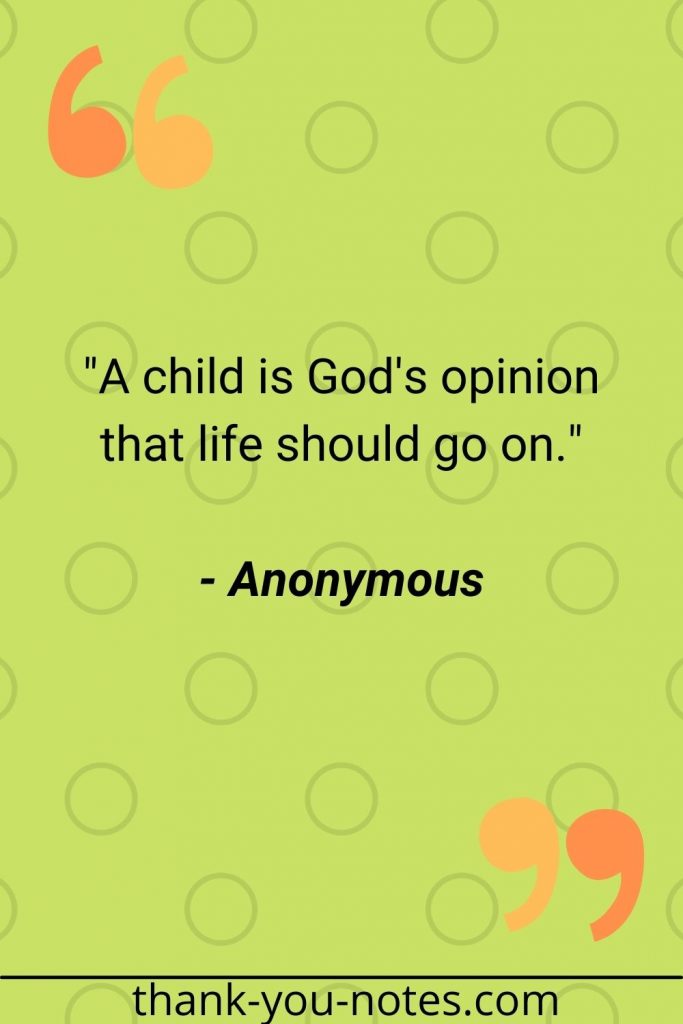 "A child is God's opinion that life should go on."
Anonymous
"Let choice murmur in your ear And love murmur in your heart. Be ready… here comes life."
Maya Angelou
More Thank You Quotes!
Famous Thank You Quotes
Friendship Thank You Quotes
Wedding Thank You Quotes
Birthday Thank You Quotes
Christian Thank You Quotes
Business Thank You Quotes
Funny Thank You Quotes
Could you suggest any nice quotes that could be used as a thank you note for a baby shower? Add your favorite quotes below.