Happy birthday to you! You made it.
It's time to write those heartfelt Thank-You Notes to show your loved ones you are glad that they showed up at your Birthday Party.
Below are some famous quotes about gift-giving virtues you can use to bring a smile to your loved ones.
More Birthday Card Resources…
Birthday Thank You Note Samples
Are we missing a great birthday thank you quote? Add your favorite at the bottom of this page!
Birthday Thank You Quotes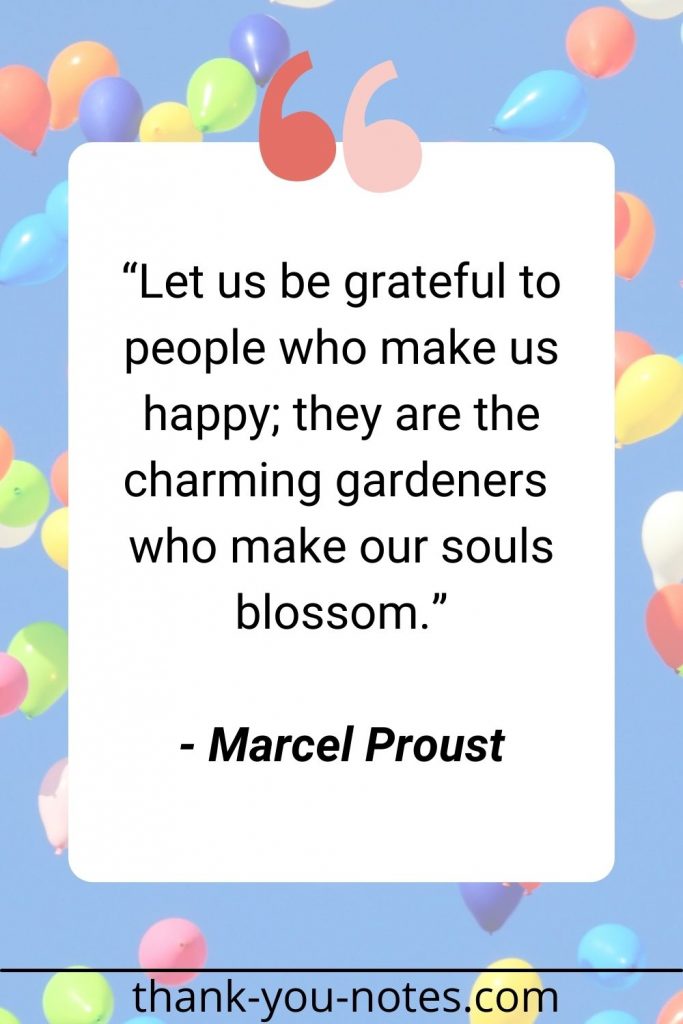 "Let us be grateful to people who make us happy; they are the charming gardeners who make our souls blossom."
– Marcel Proust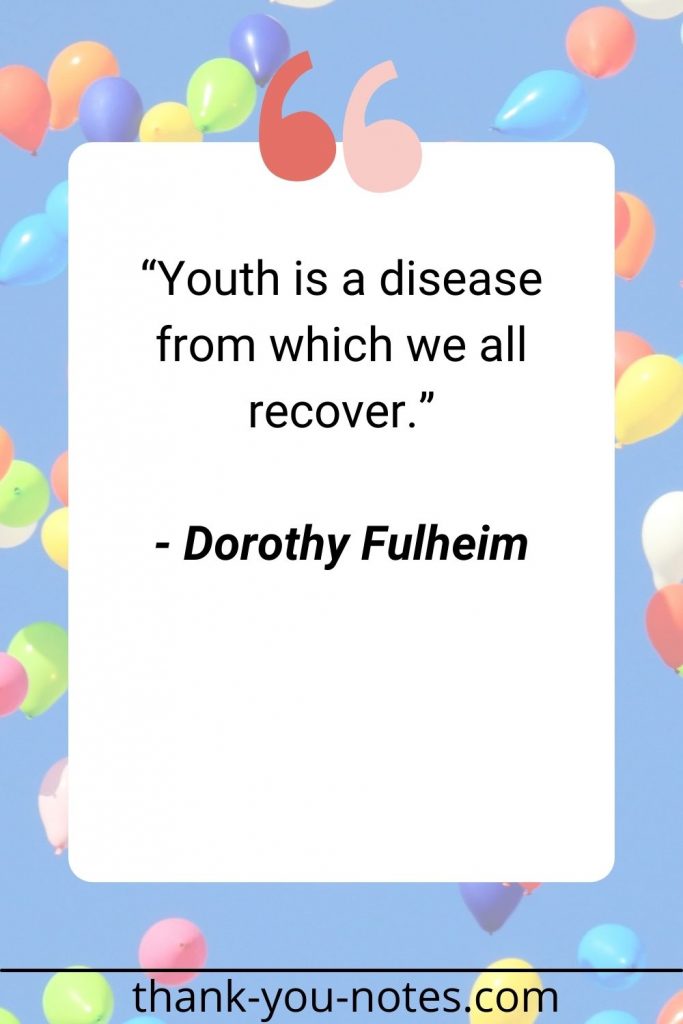 "Youth is a disease from which we all recover."
–Dorothy Fulheim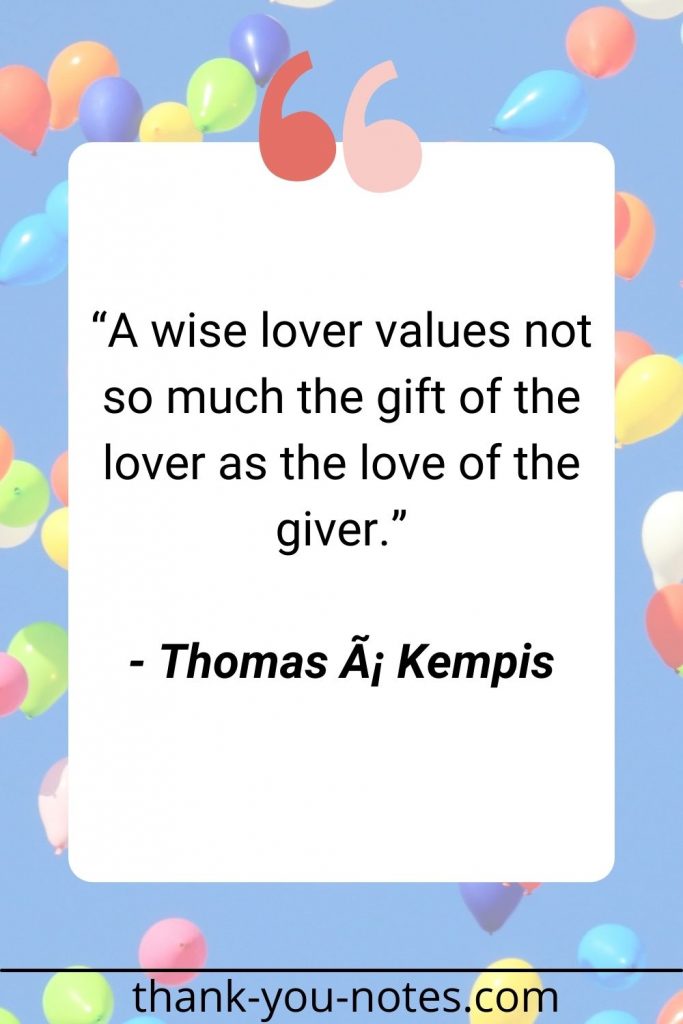 "A wise lover values not so much the gift of the lover as the love of the giver."
–Thomas á Kempis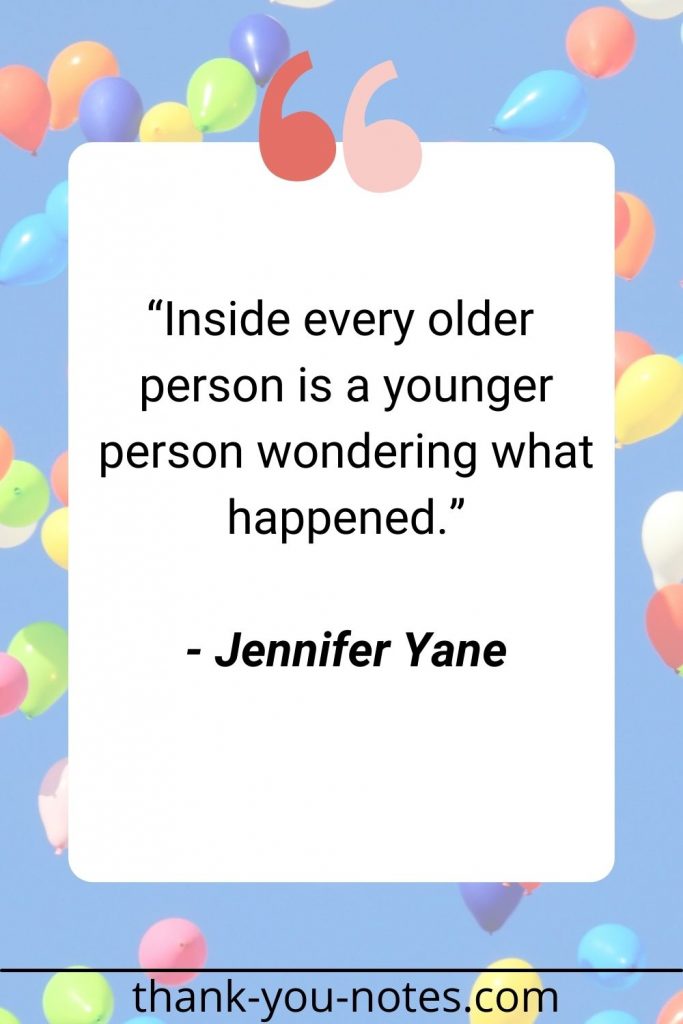 "Inside every older person is a younger person wondering what happened."
–Jennifer Yane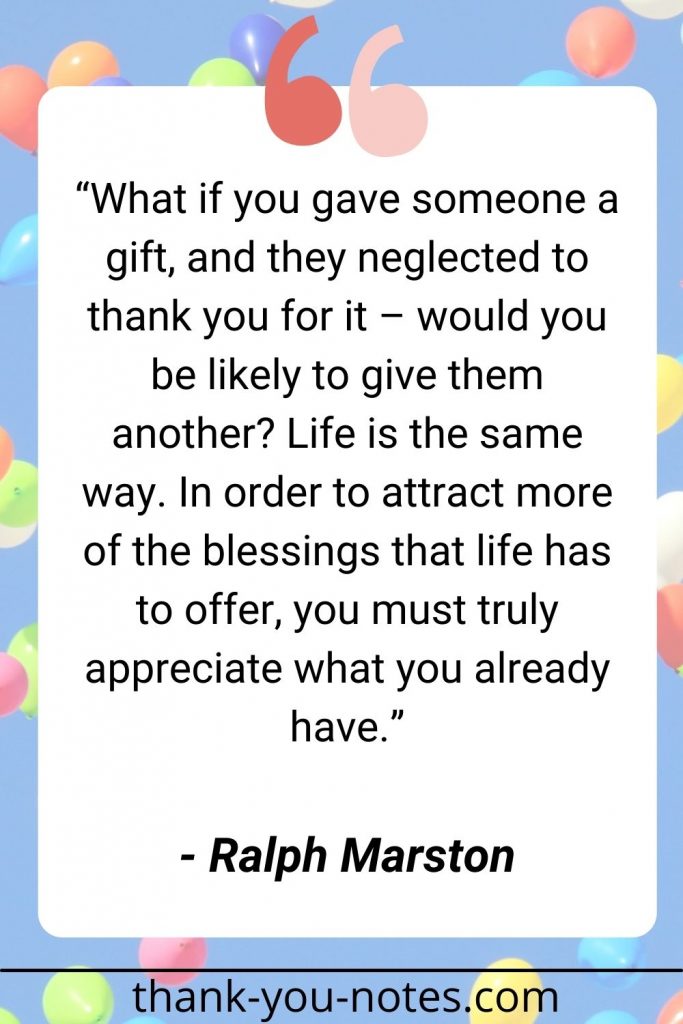 "What if you gave someone a gift, and they neglected to thank you for it – would you be likely to give them another? Life is the same way. In order to attract more of the blessings that life has to offer, you must truly appreciate what you already have."
–Ralph Marston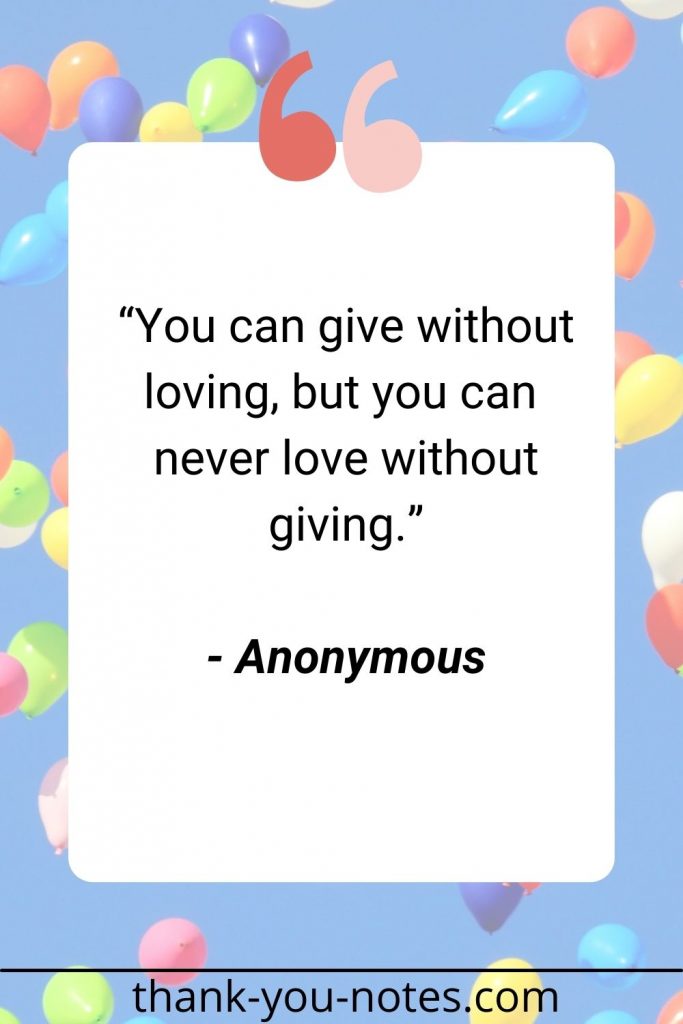 "You can give without loving, but you can never love without giving."
–Anonymous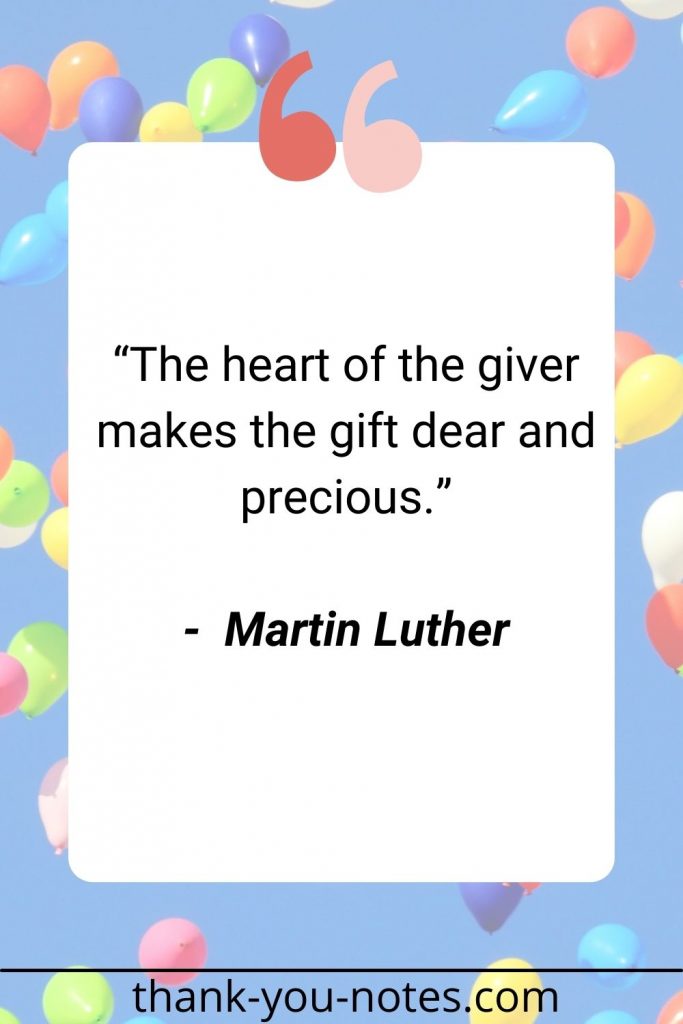 "The heart of the giver makes the gift dear and precious."
–Martin Luther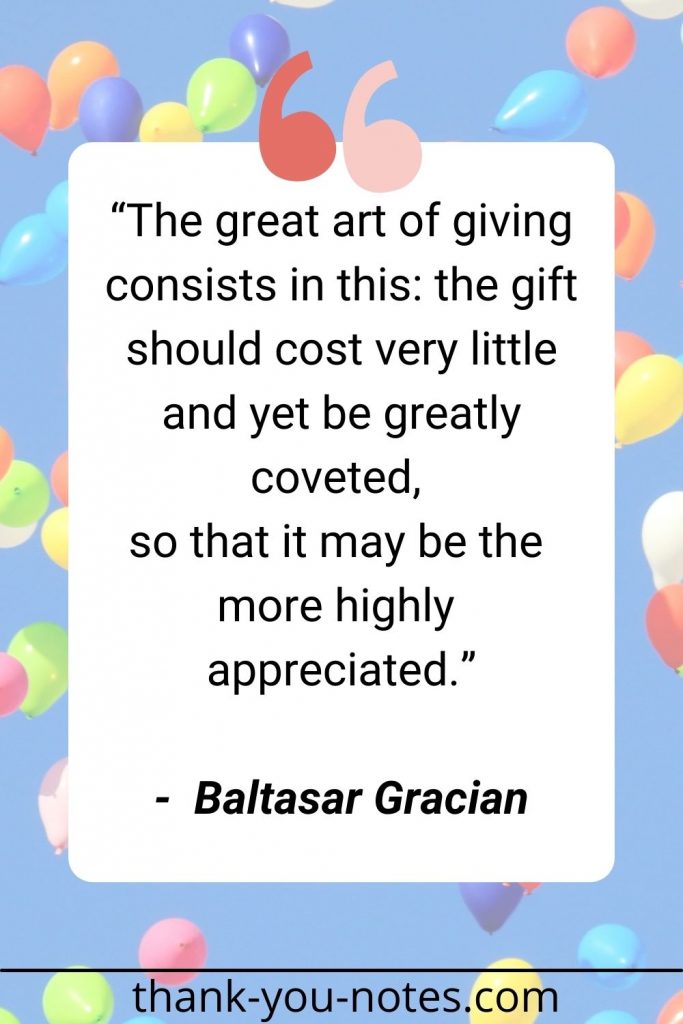 "The great art of giving consists in this: the gift should cost very little and yet be greatly coveted, so that it may be the more highly appreciated."
–Baltasar Gracian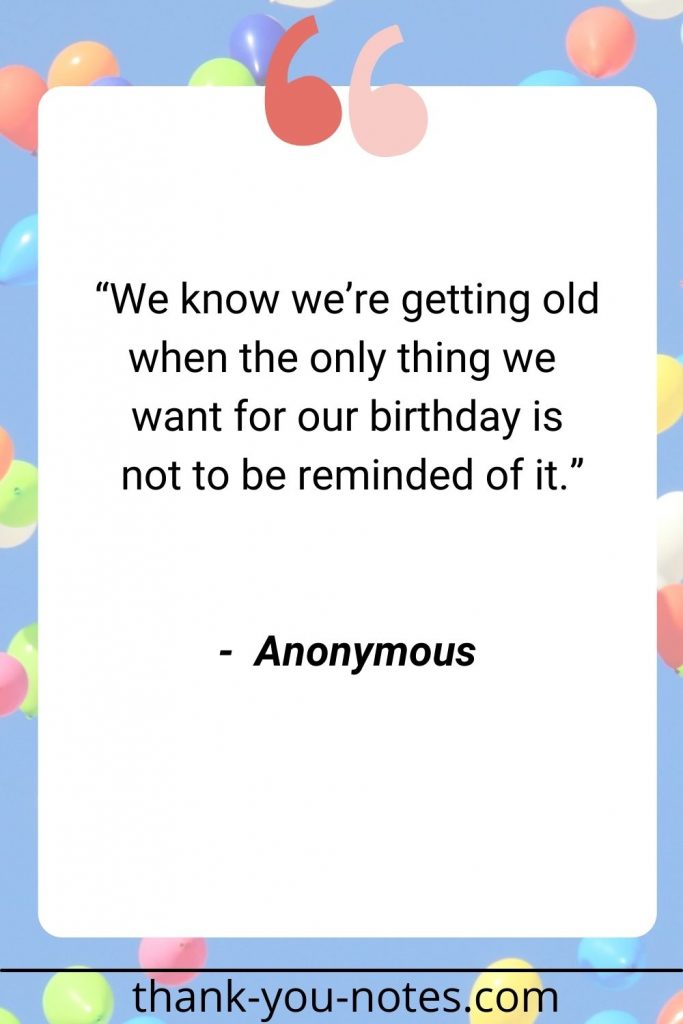 "We know we're getting old when the only thing we want for our birthday is not to be reminded of it."
–Anonymous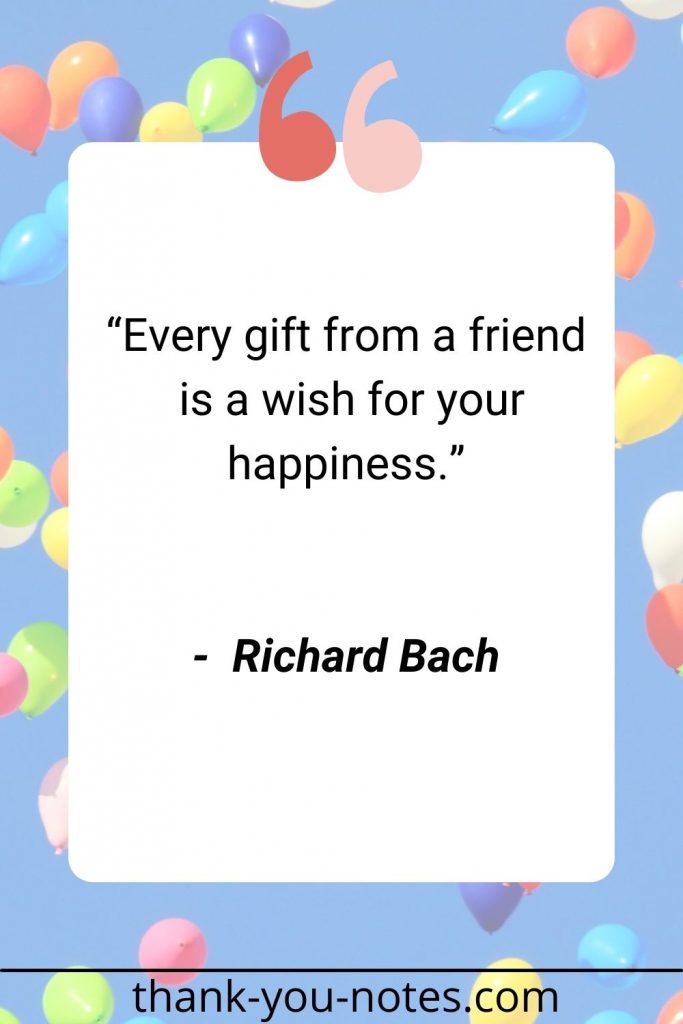 "Every gift from a friend is a wish for your happiness."
– Richard Bach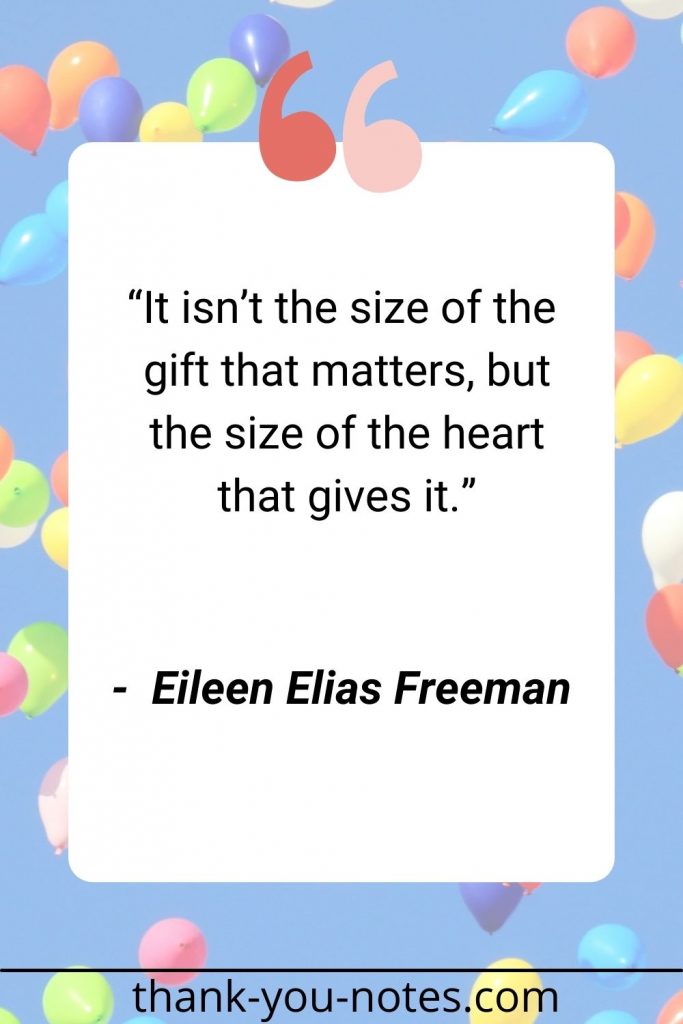 "It isn't the size of the gift that matters, but the size of the heart that gives it."
–Eileen Elias Freeman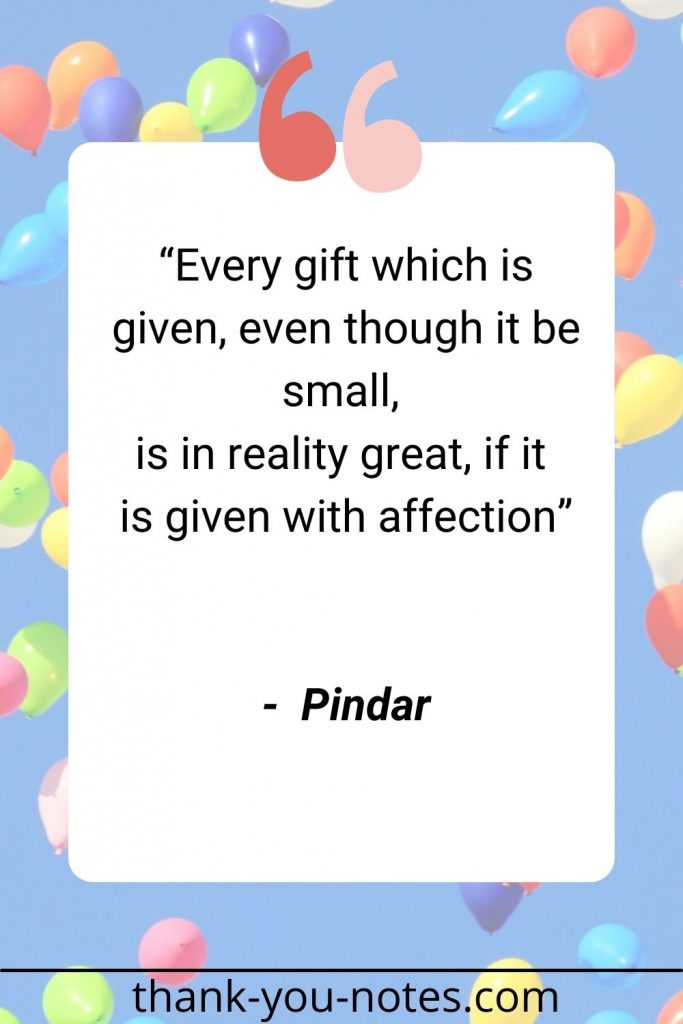 "Every gift which is given, even though it be small, is in reality great, if it is given with affection"
–Pindar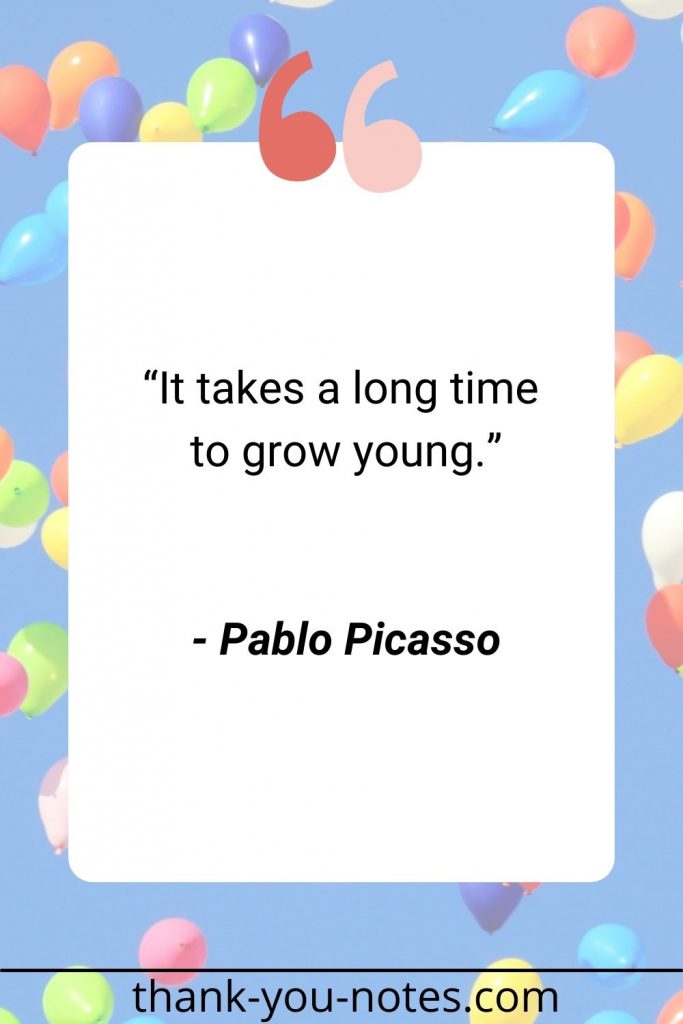 "It takes a long time to grow young."
–Pablo Picasso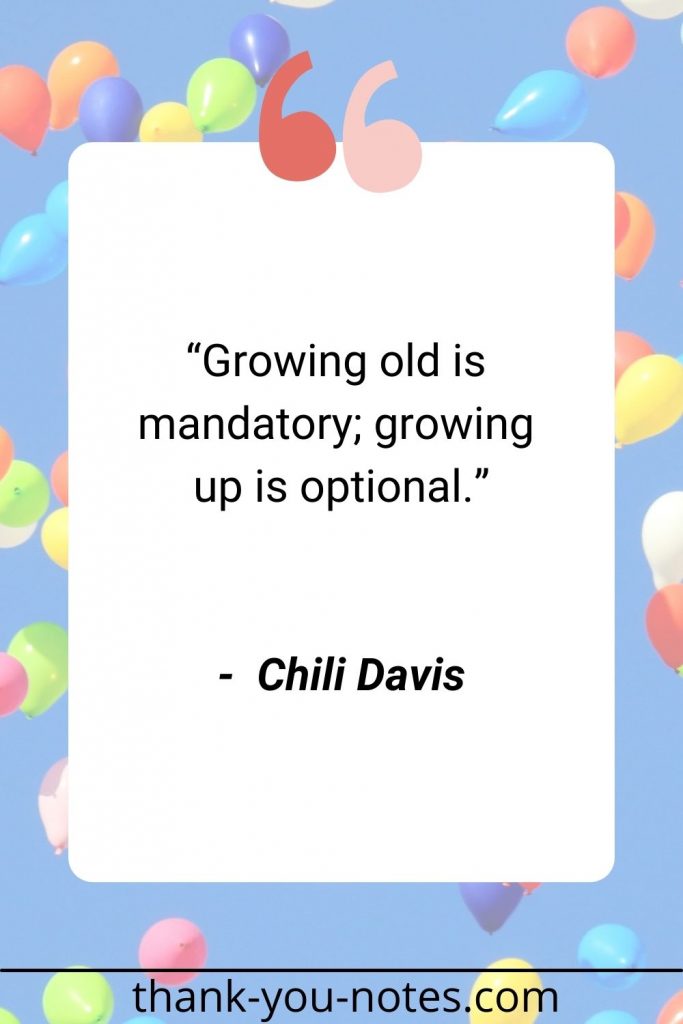 "Growing old is mandatory; growing up is optional."
–Chili Davis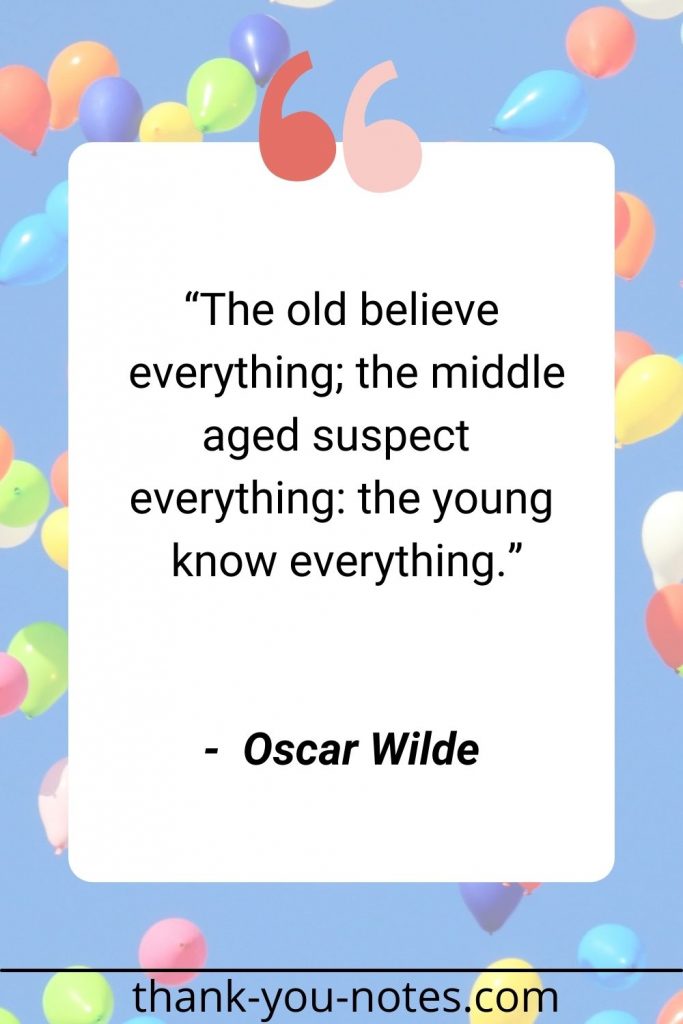 "The old believe everything; the middle aged suspect everything: the young know everything."
–Oscar Wilde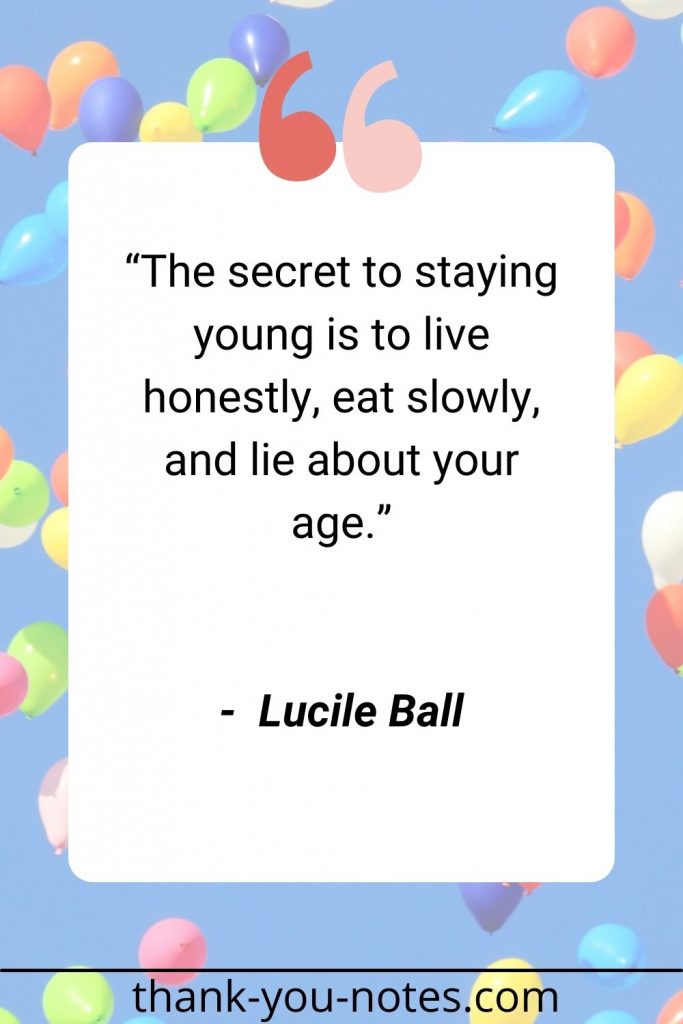 "The secret to staying young is to live honestly, eat slowly, and lie about your age."
–Lucile Ball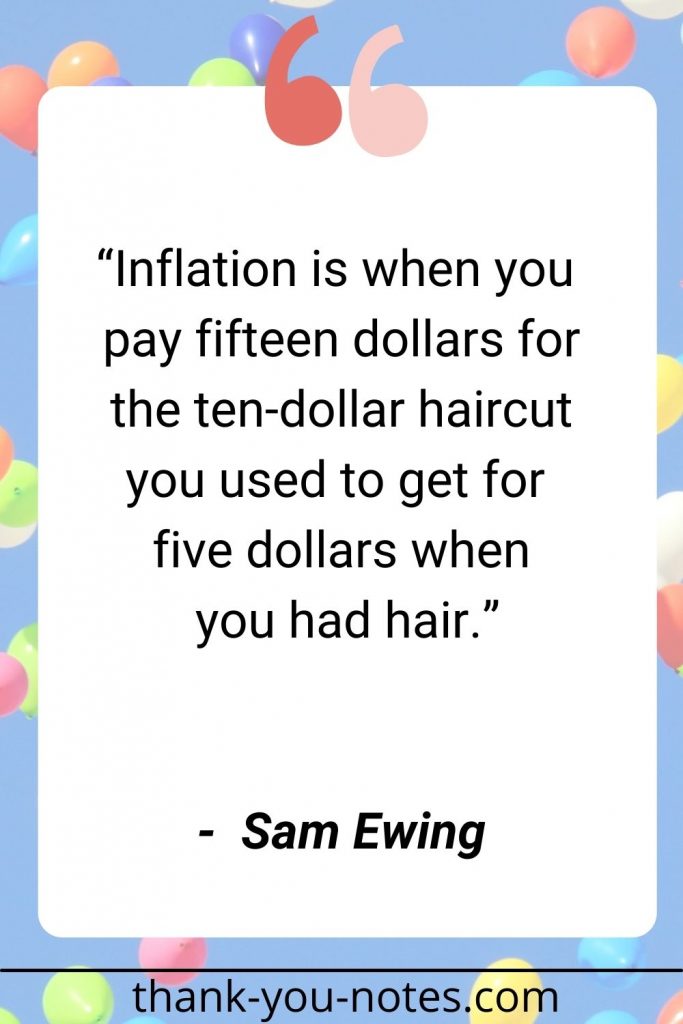 "Inflation is when you pay fifteen dollars for the ten-dollar haircut you used to get for five dollars when you had hair."
–Sam Ewing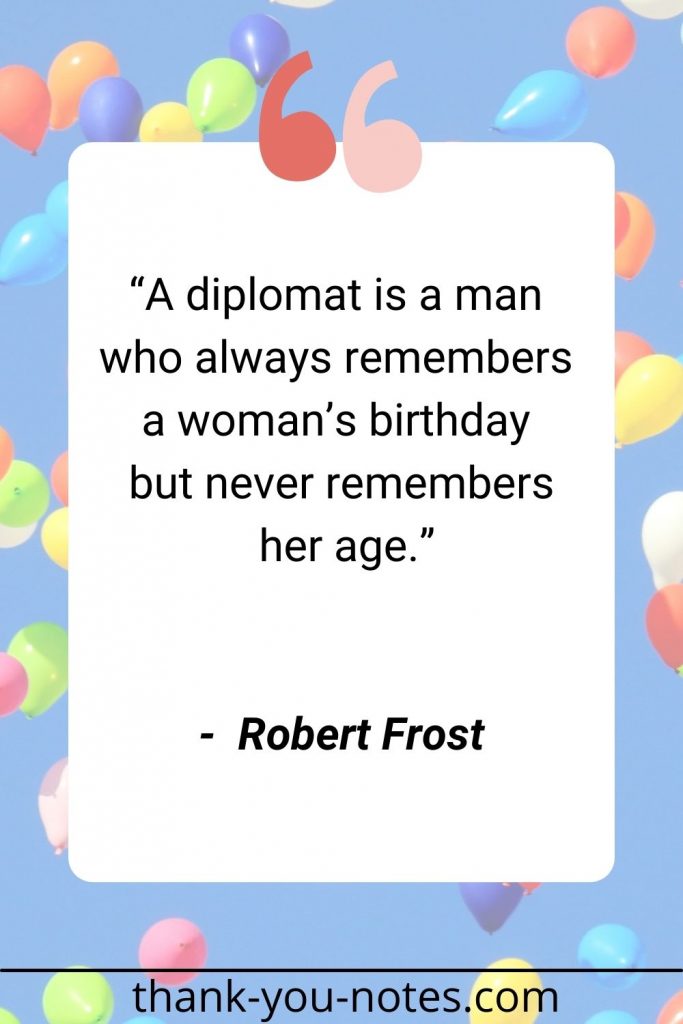 "A diplomat is a man who always remembers a woman's birthday but never remembers her age."
–Robert Frost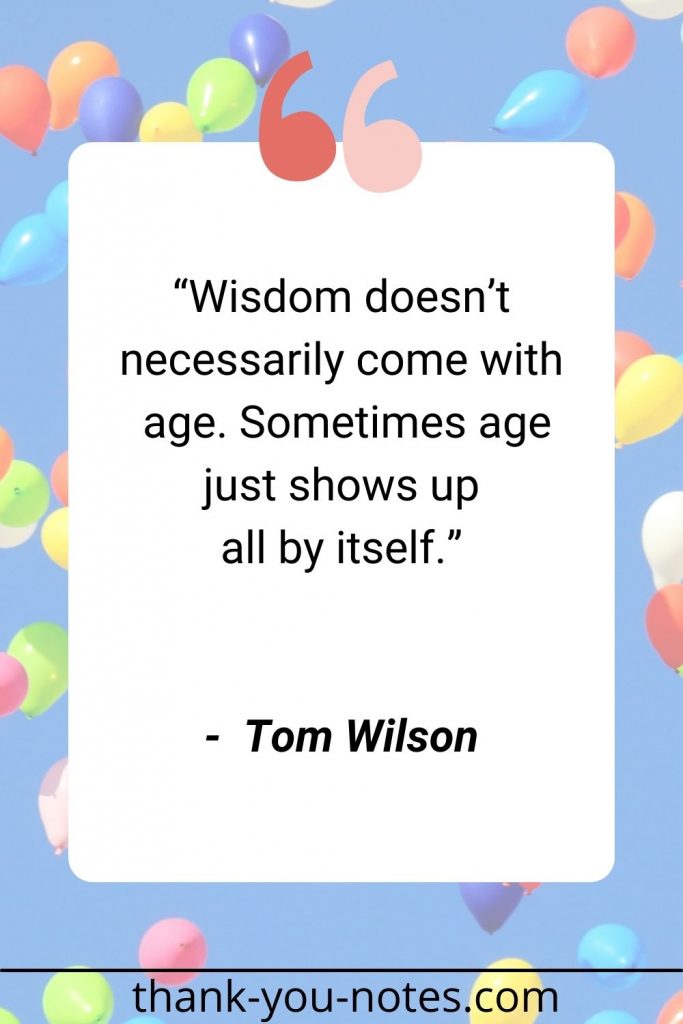 "Wisdom doesn't necessarily come with age. Sometimes age just shows up all by itself."
-Tom Wilson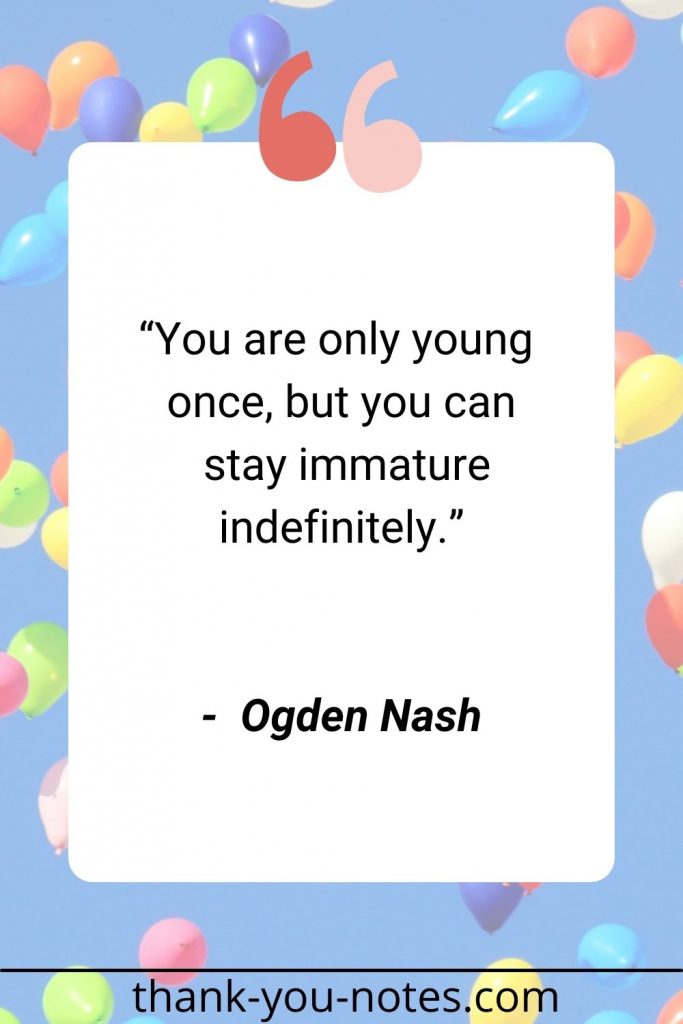 "You are only young once, but you can stay immature indefinitely."
–Ogden Nash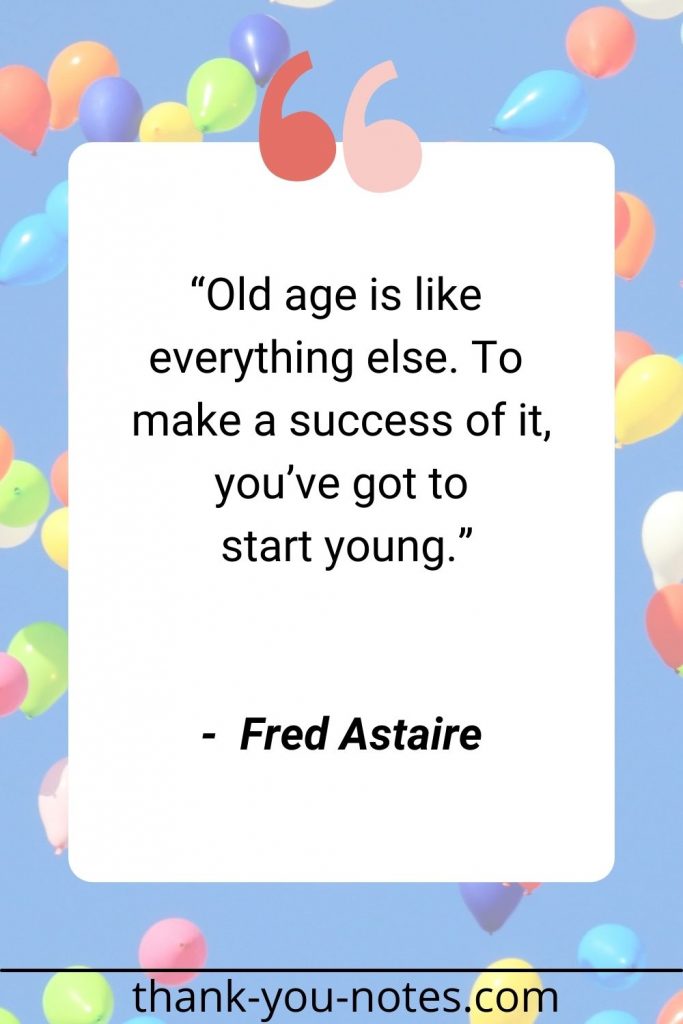 "Old age is like everything else. To make a success of it, you've got to start young."
–Fred Astaire
More Thank You Quotes!
Famous Thank You Quotes
Friendship Thank You Quotes
Wedding Thank You Quotes
Christian Thank You Quotes
Baby Shower Thank You Quotes
Business Thank You Quotes
Funny Thank You Quotes
Found what you were looking for? You can also share your favorite quote down below!