Nothing is better than putting a smile on someone's face when you thank them.
That's why I've gathered this collection of funny thank you quotes and sayings. If you want your friends or colleagues to laugh, use these quotes in thank you notes.
Is there a funny thank you quote we're missing? Please add your favorite at the bottom of this page!
Funny Thank You Quotes
1.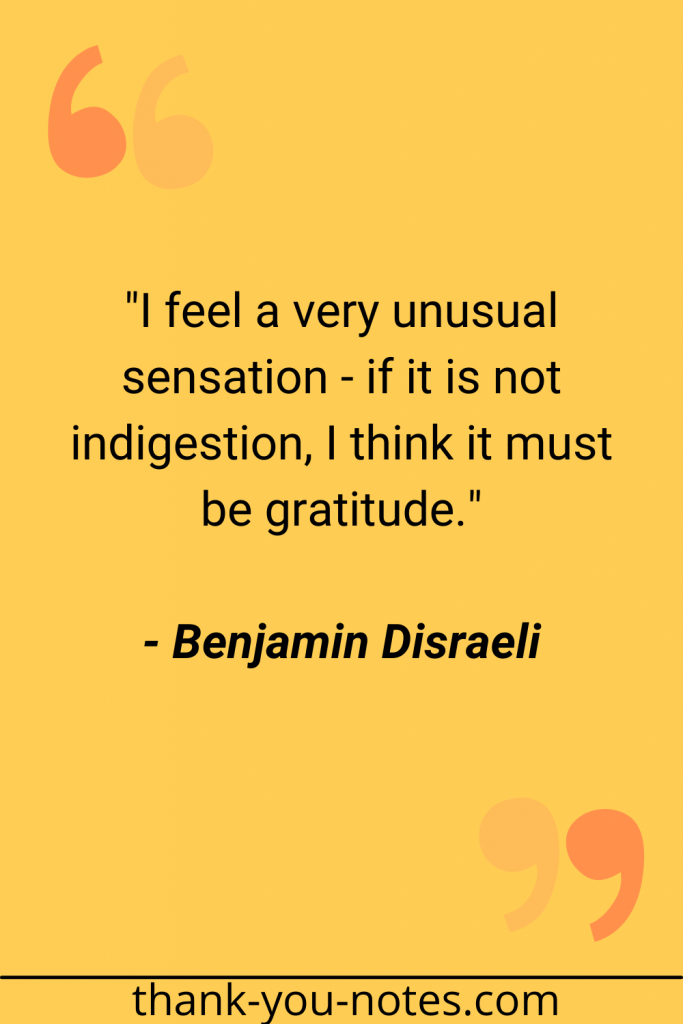 "I feel a very unusual sensation – if it is not indigestion, I think it must be gratitude."
Benjamin Disraeli
2.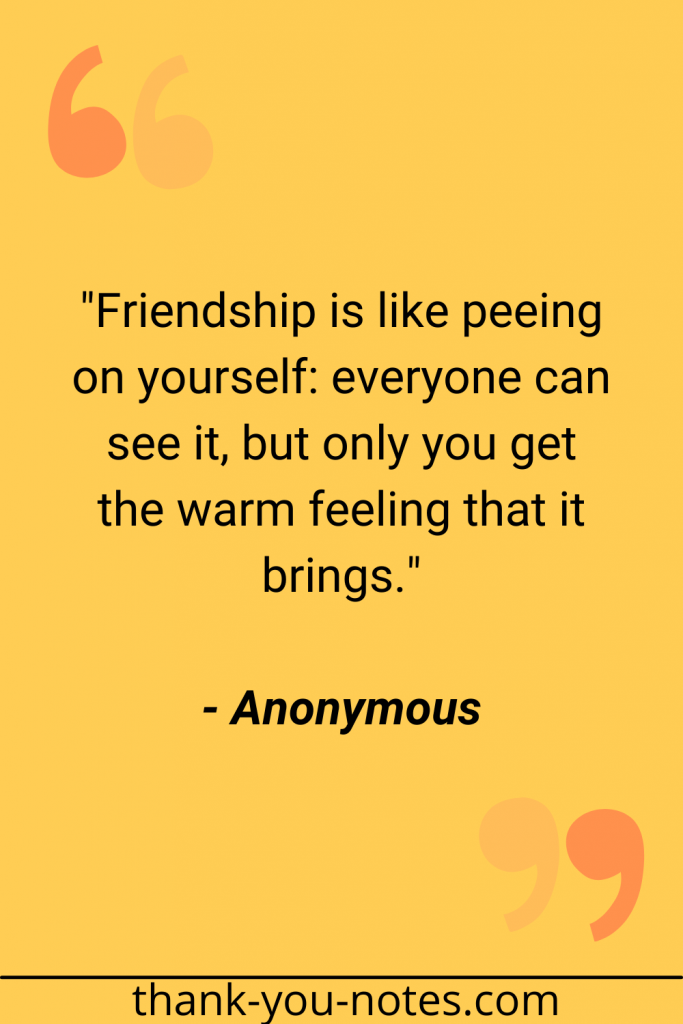 "Friendship is like peeing on yourself: everyone can see it, but only you get the warm feeling that it brings."
Anonymous
3.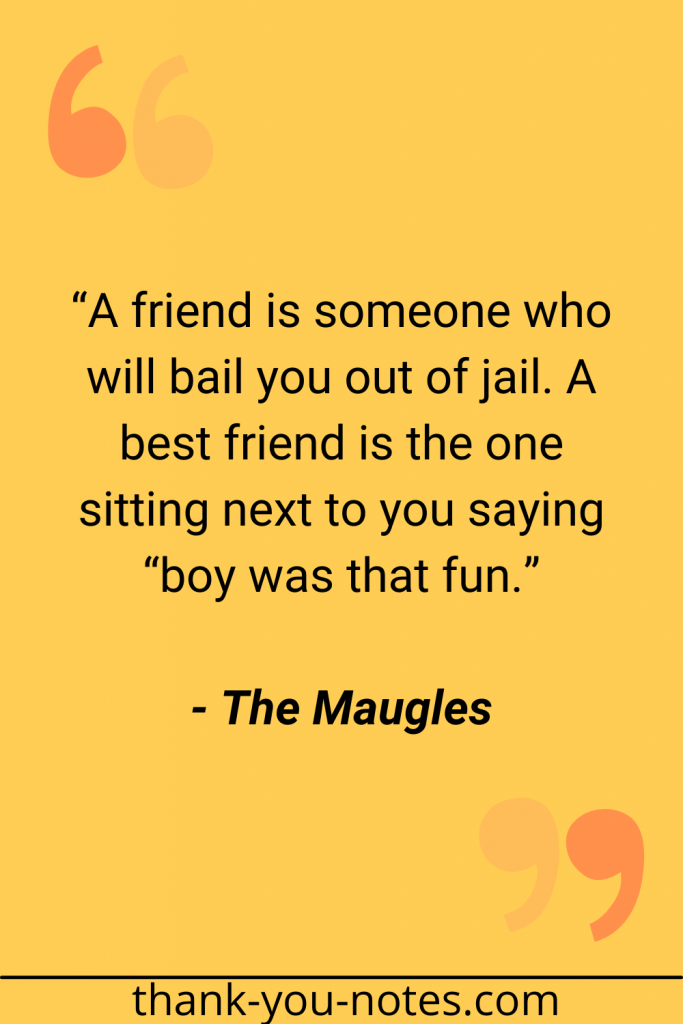 "A friend is someone who will bail you out of jail. A best friend is the one sitting next to you saying "boy was that fun."
The Maugles
4.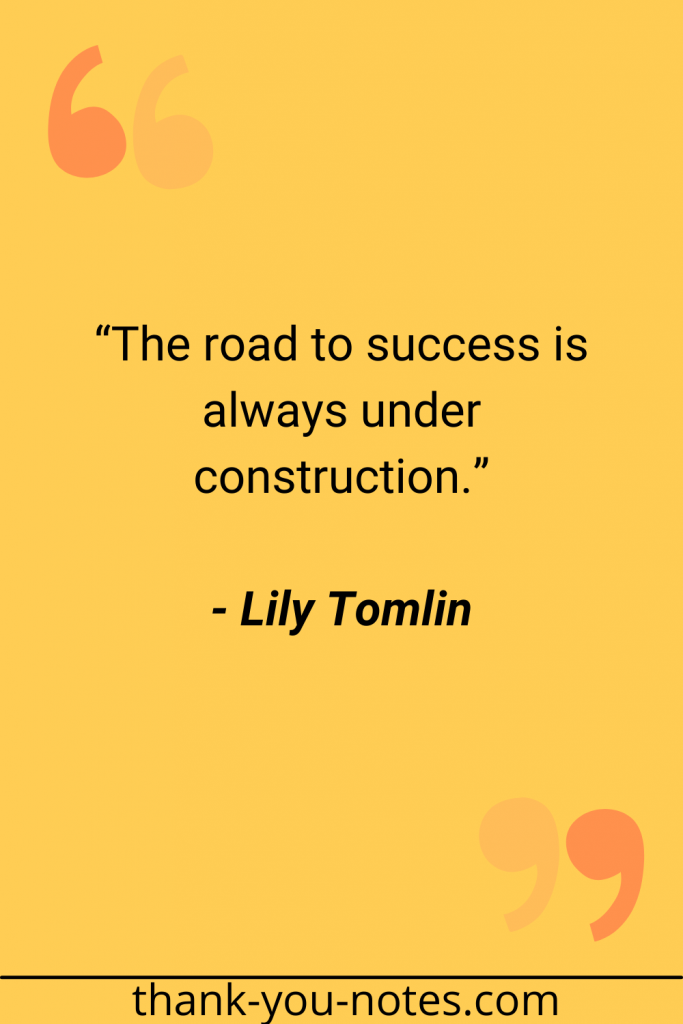 "The road to success is always under construction."
Lily Tomlin
5.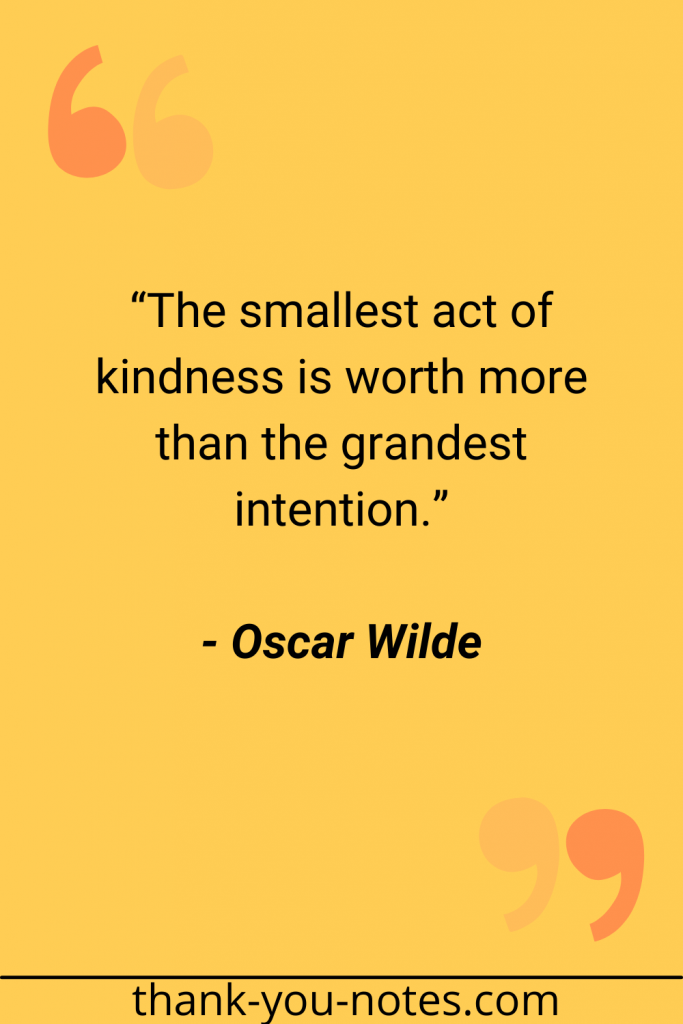 "The smallest act of kindness is worth more than the grandest intention."
Oscar Wilde
6.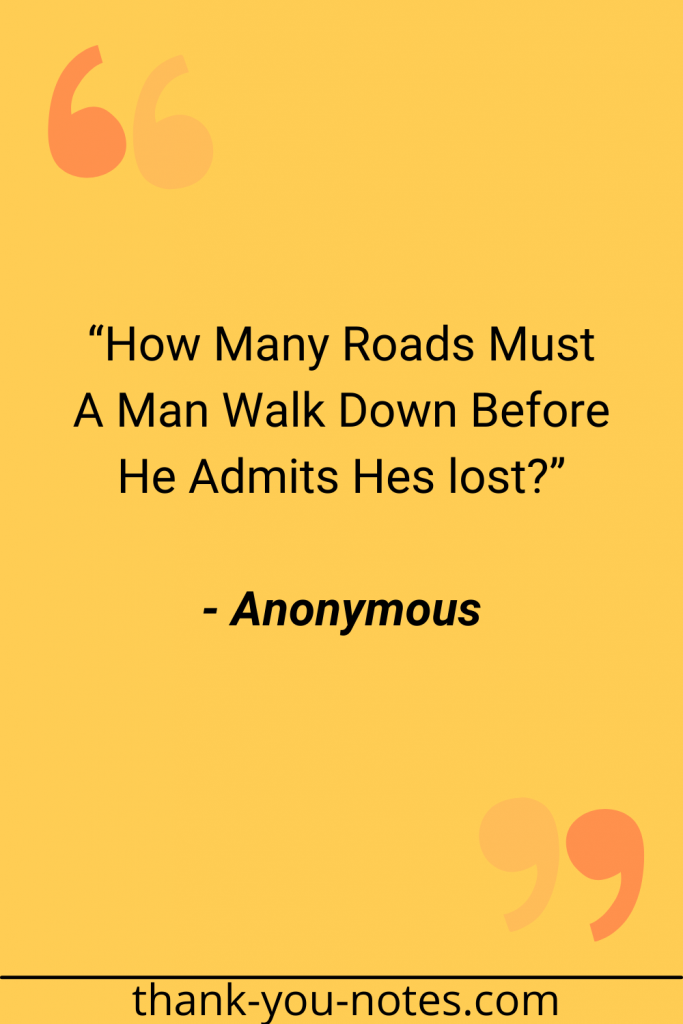 "How Many Roads Must A Man Walk Down Before He Admits He's lost?"
Anonymous
7.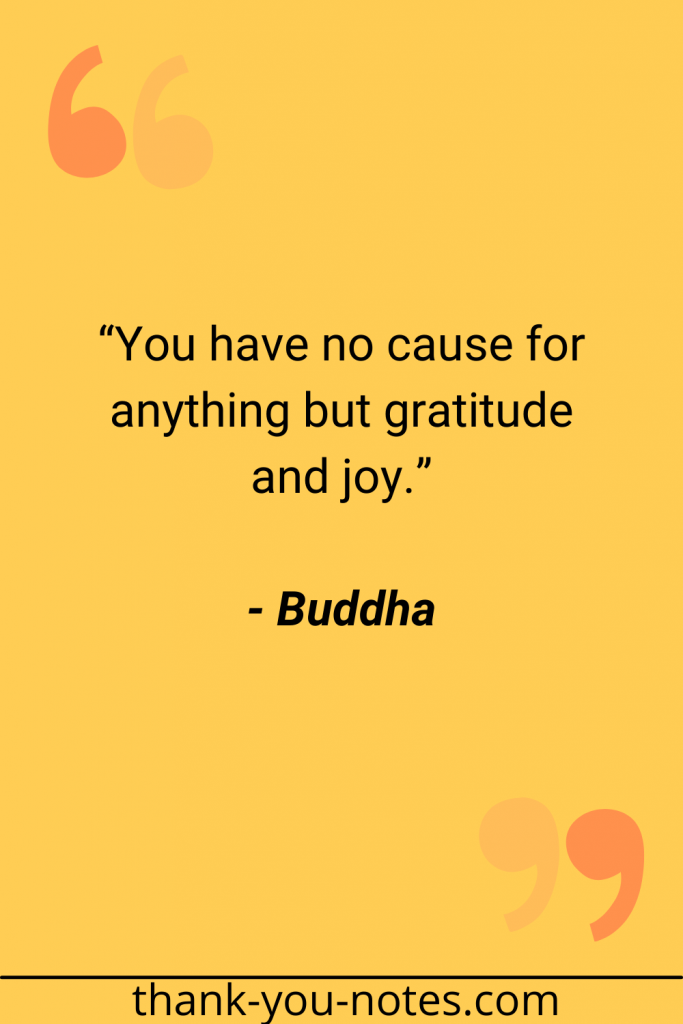 "You have no cause for anything but gratitude and joy."
Buddha
8.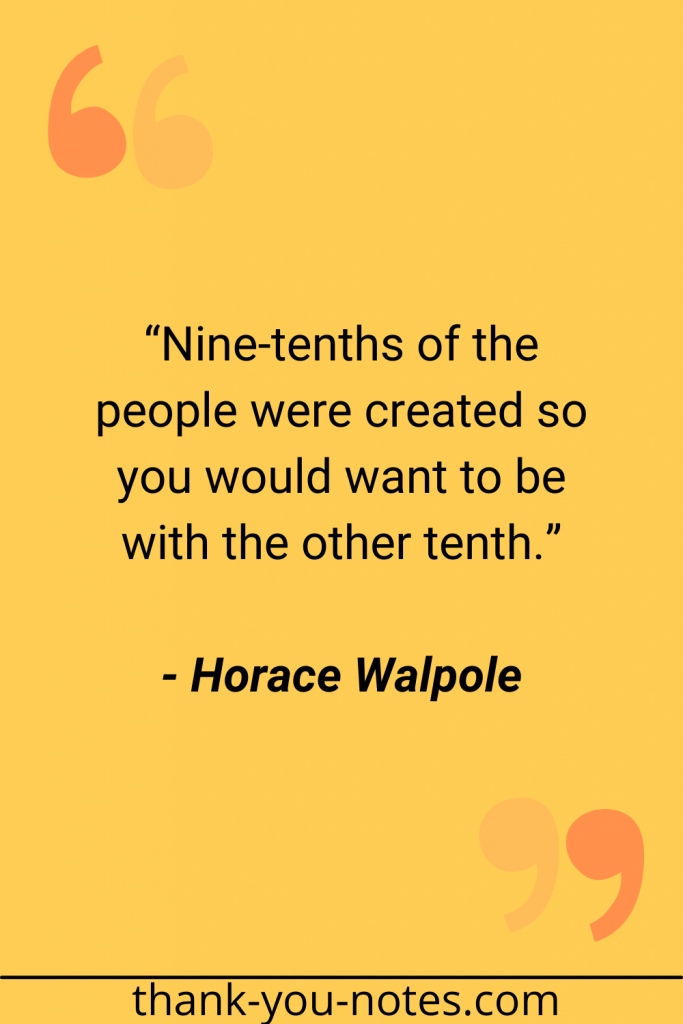 "Nine-tenths of the people were created so you would want to be with the other tenth."
Horace Walpole
9.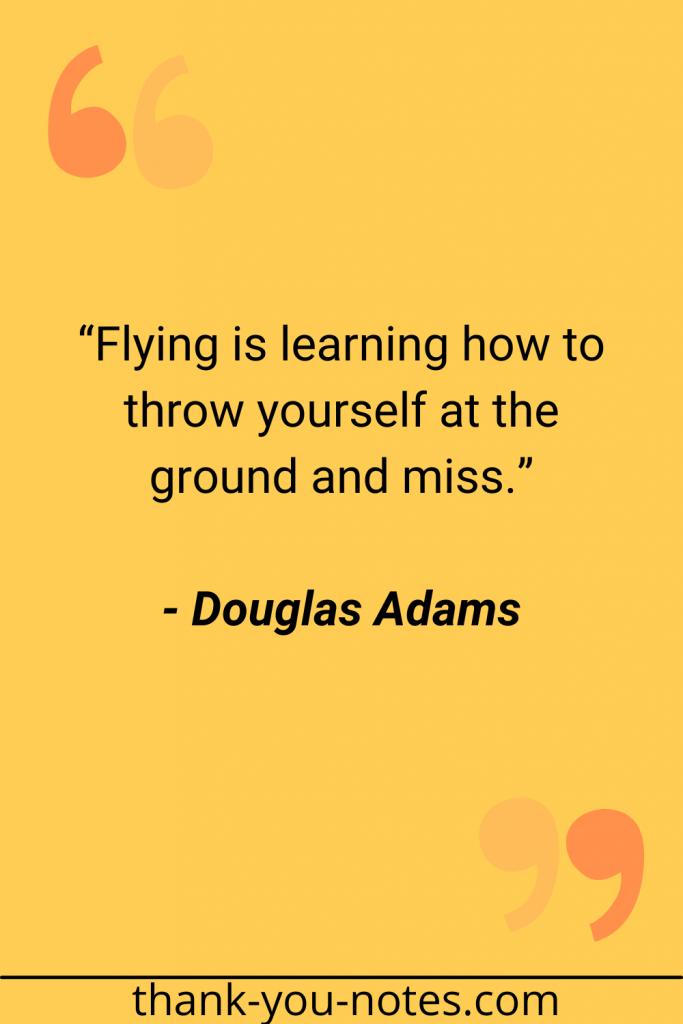 "Flying is learning how to throw yourself at the ground and miss."
Douglas Adams
10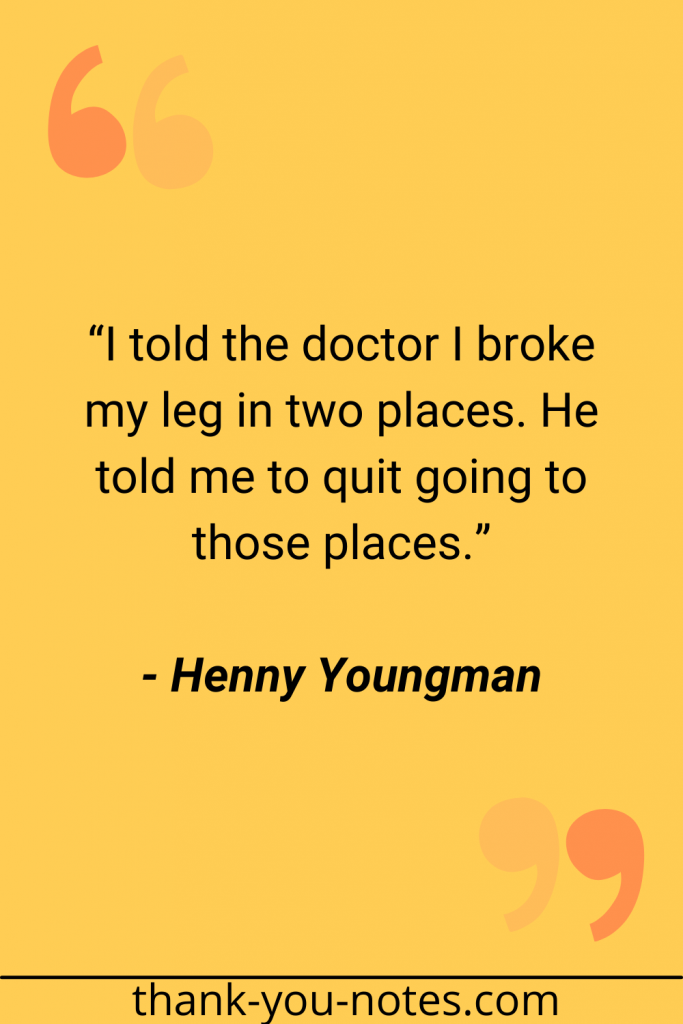 "I told the doctor I broke my leg in two places. He told me to quit going to those places."
Henny Youngman
11.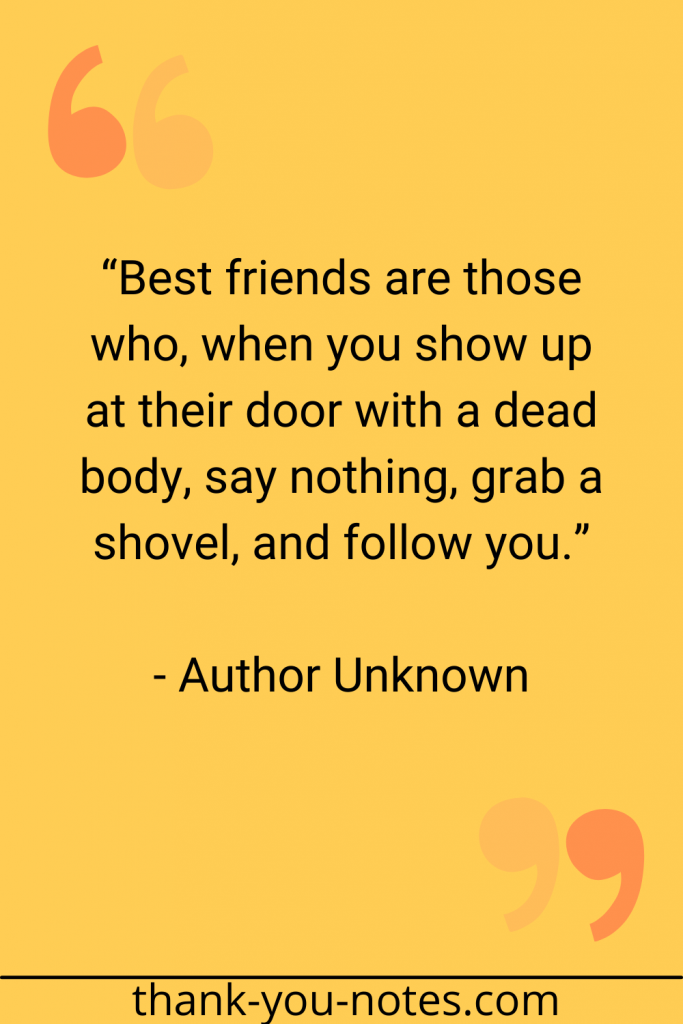 "Best friends are those who, when you show up at their door with a dead body, say nothing, grab a shovel, and follow you."
Author Unknown
12.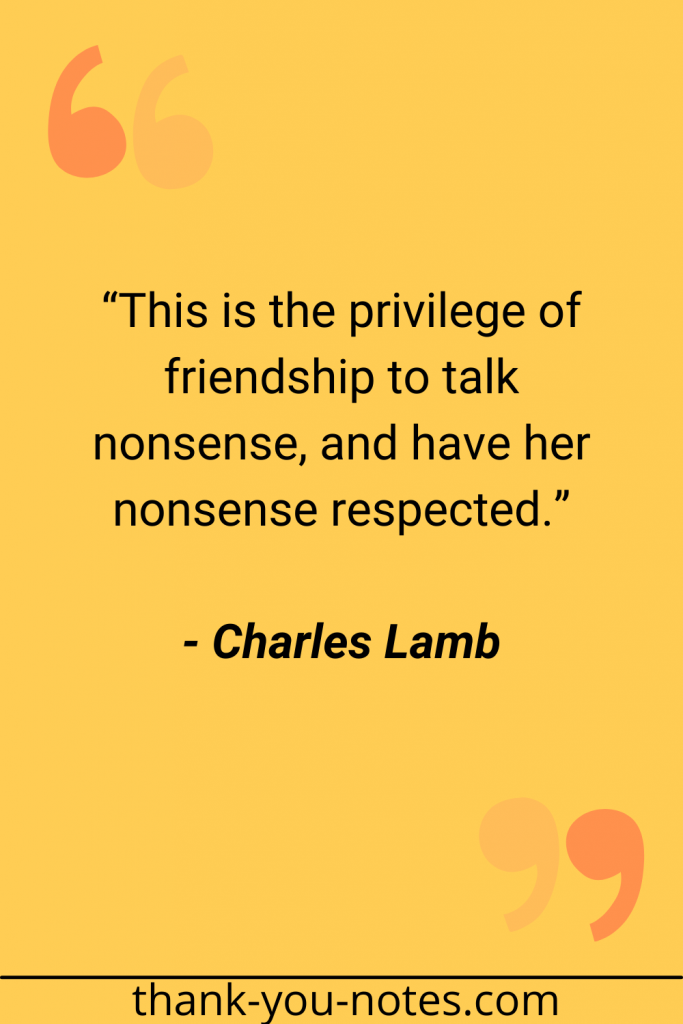 "The proper office of a friend is to side with you when you are wrong. Nearly anybody will side with you when you are right."
Mark Twain
13.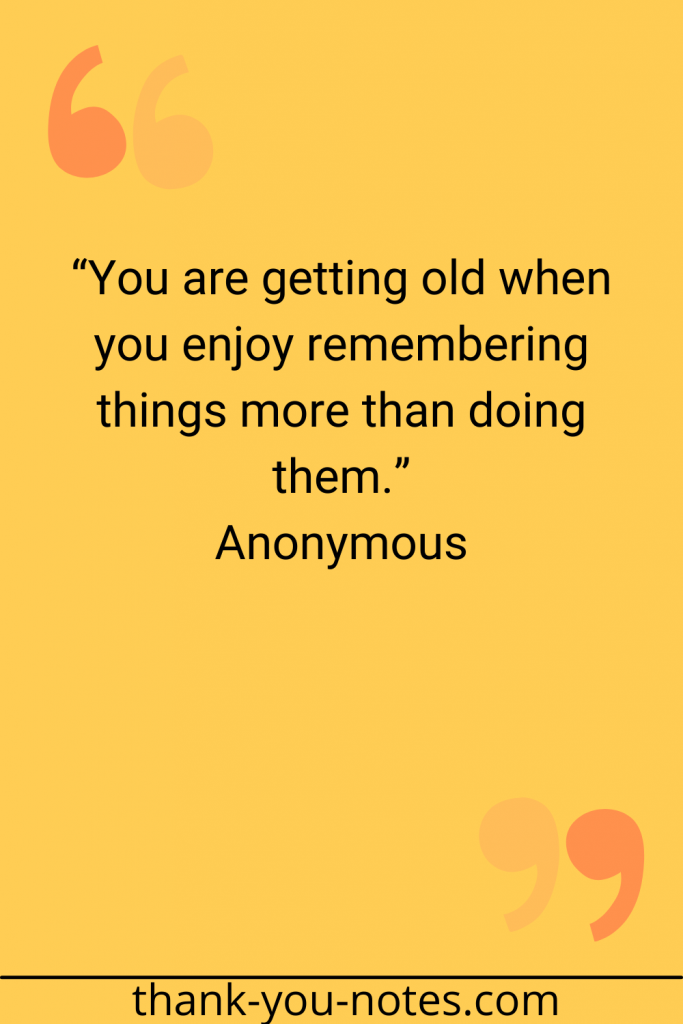 "This is the privilege of friendship to talk nonsense, and have her nonsense respected."
Charles Lamb
14.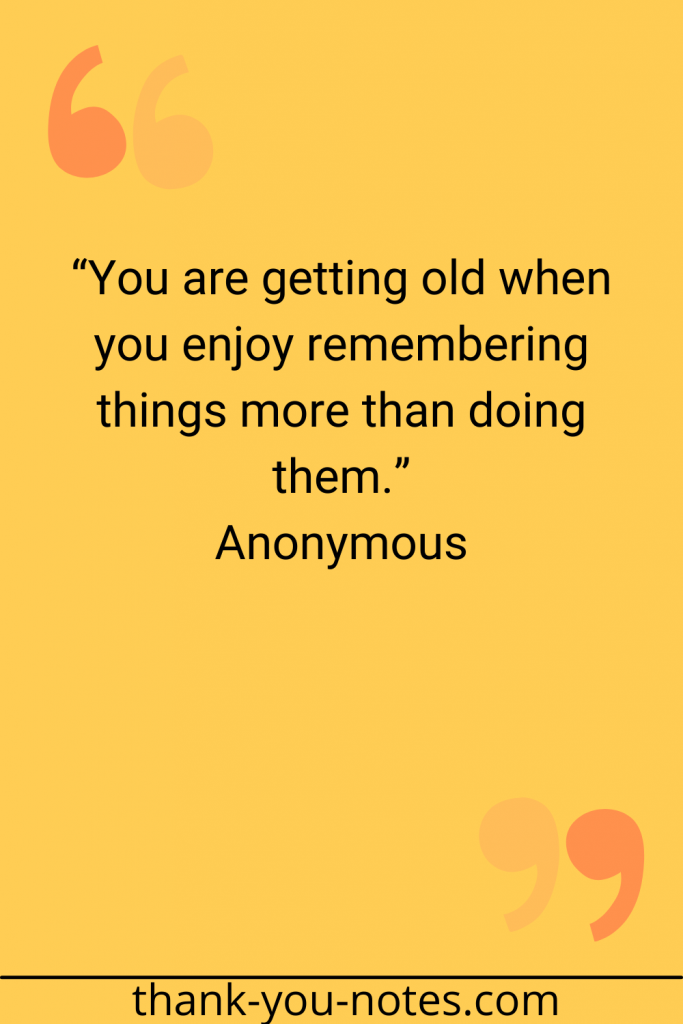 "You are getting old when you enjoy remembering things more than doing them."
Anonymous
15.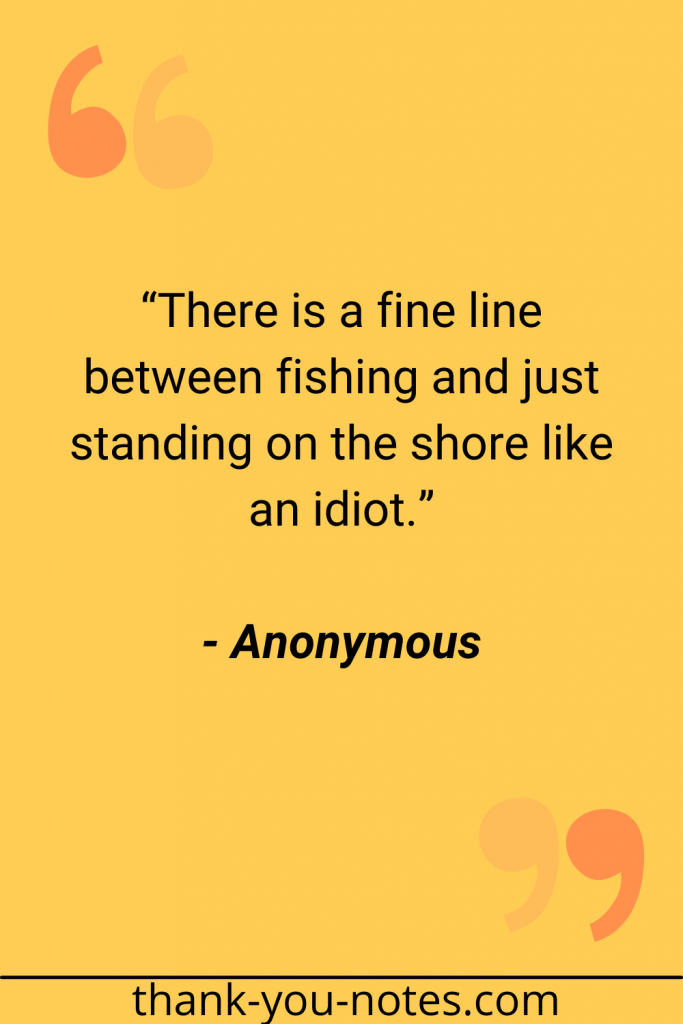 "There is a fine line between fishing and just standing on the shore like an idiot."
Anonymous
16.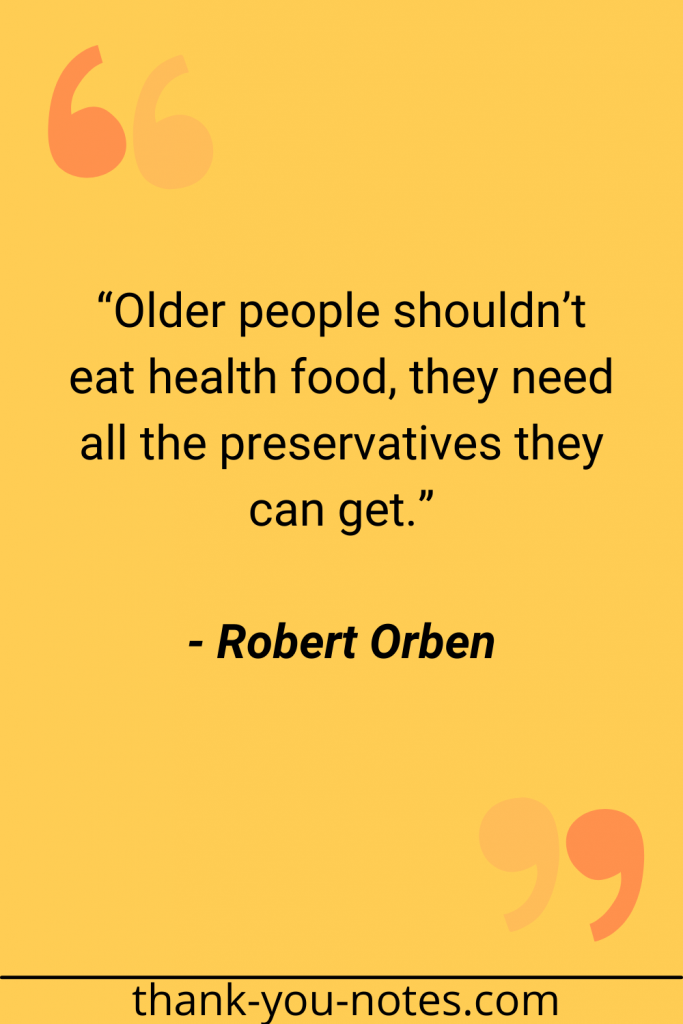 "Older people shouldn't eat health food, they need all the preservatives they can get."
Robert Orben
17.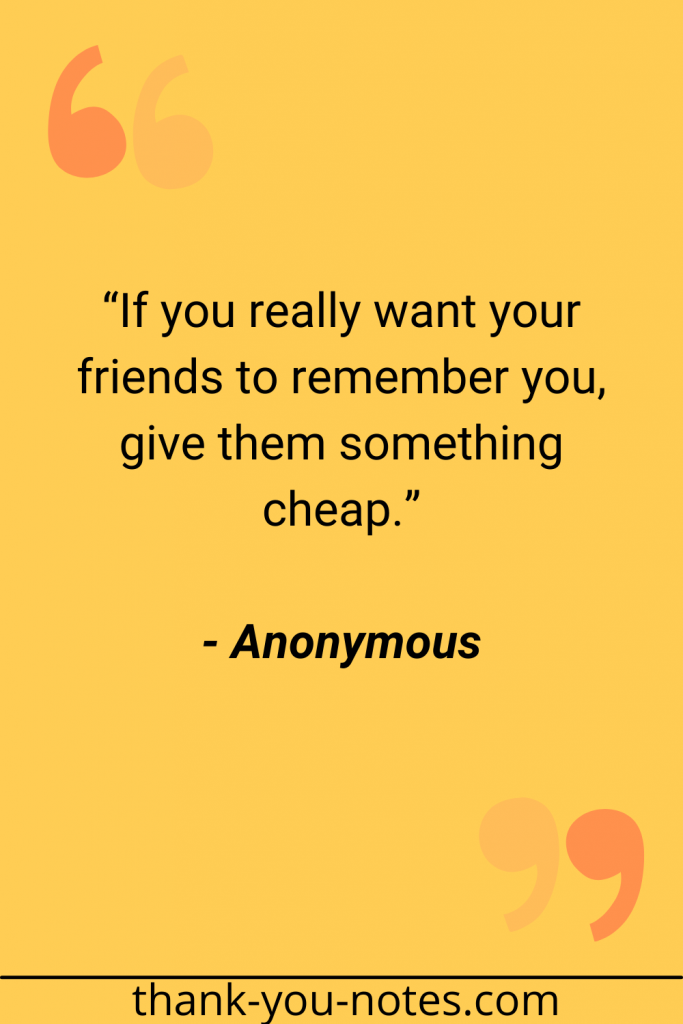 "If you really want your friends to remember you, give them something cheap."
Anonymous
18.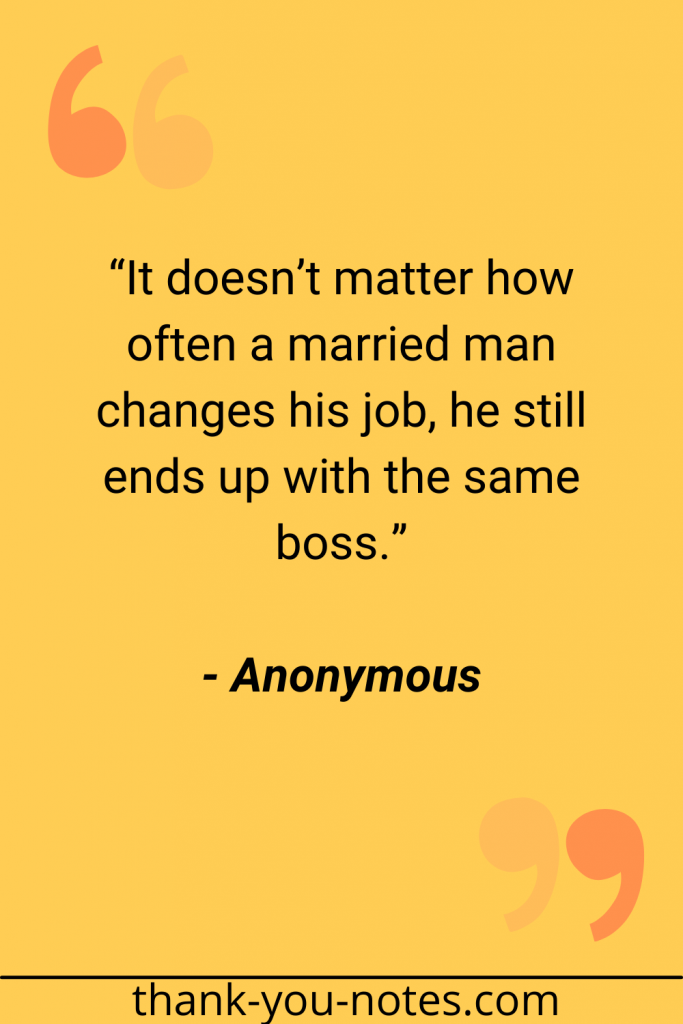 "It doesn't matter how often a married man changes his job, he still ends up with the same boss."
Anonymous
19.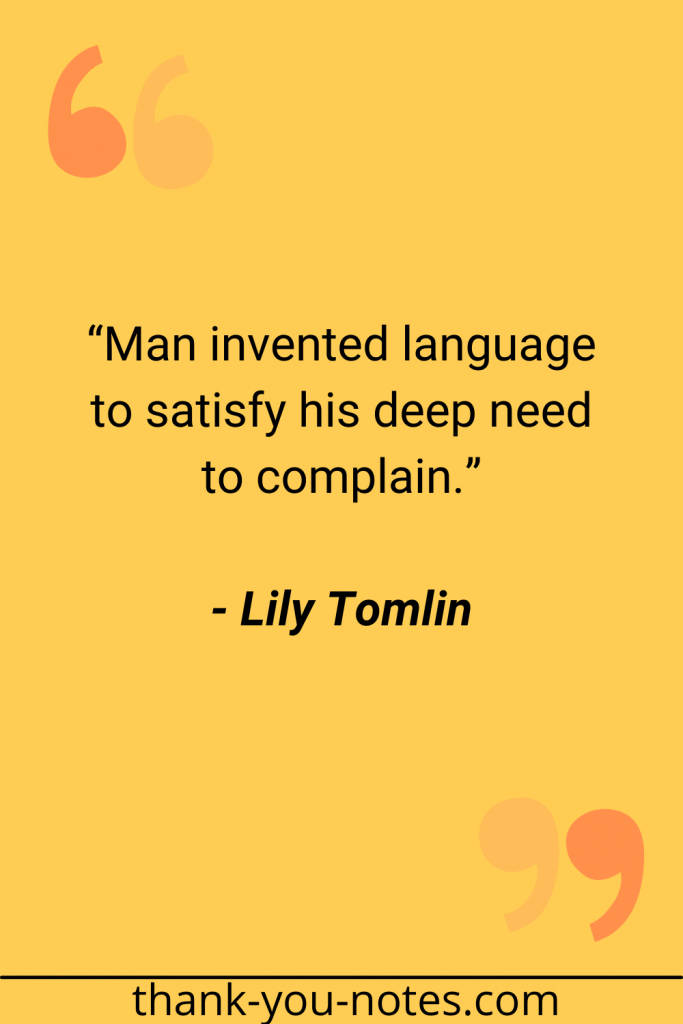 "Man invented language to satisfy his deep need to complain."
Lily Tomlin
20.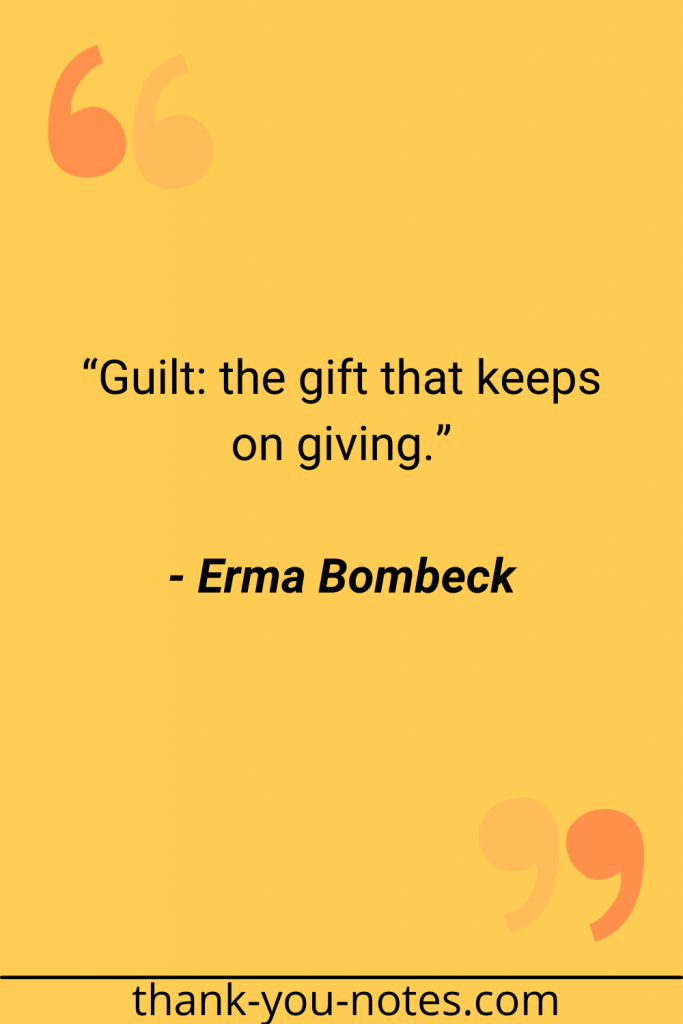 "Guilt: the gift that keeps on giving."
Erma Bombeck
21.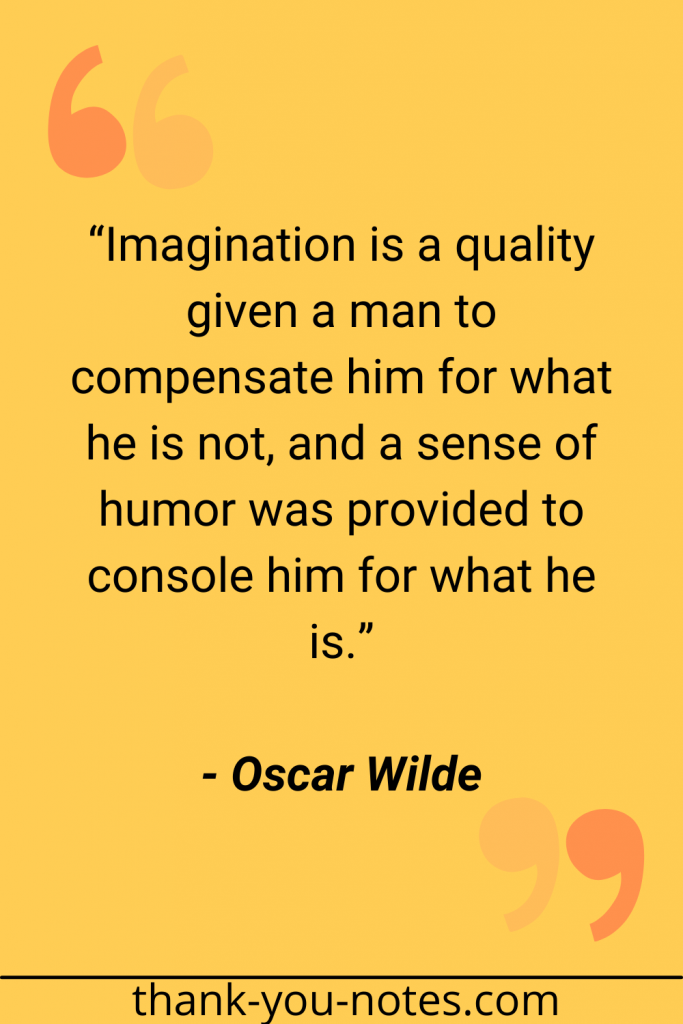 "Imagination is a quality given a man to compensate him for what he is not, and a sense of humor was provided to console him for what he is."
Oscar Wilde
More Thank You Quotes!
Famous Thank You Quotes
Friendship Thank You Quotes
Wedding Thank You Quotes
Birthday Thank You Quotes
Baby Shower Thank You Quotes
Christian Thank You Quotes
Business Thank You Quotes
I hope you like the above collection. If you have a funny quote to add to the above list, share it with us in the Reply section below.