Below are some special thank you poems to share.
1.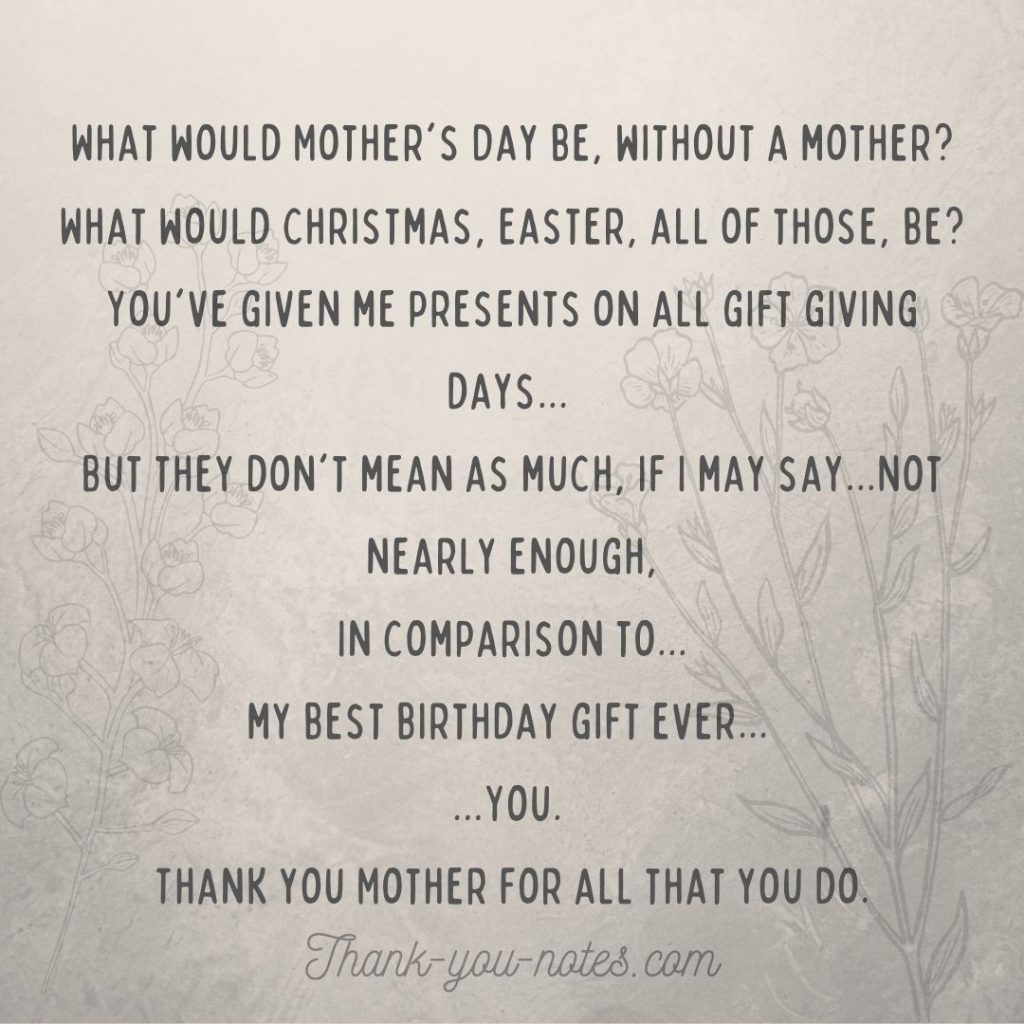 What would Mother's Day be, without a mother?
What would Christmas, Easter, all of those, be?
You've given me presents on all gift giving days…
But they don't mean as much, if I may say…Not nearly enough,
In comparison to…
my best birthday gift ever…
…You.
Thank you Mother for all that you do.
2.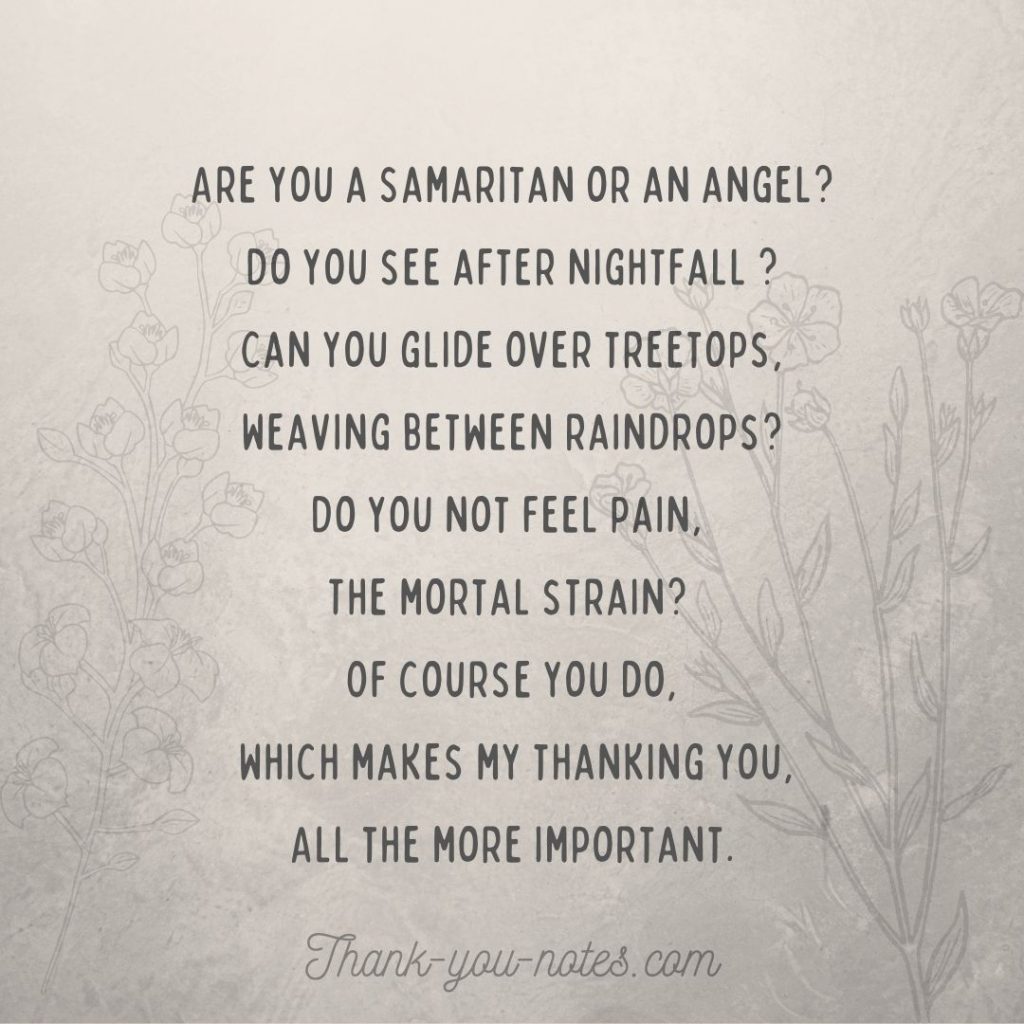 Are you a Samaritan or an angel?
Do you see after nightfall ?
Can you glide over treetops,
Weaving between raindrops?
Do you not feel pain,
The mortal strain?
Of course you do,
Which makes my thanking you,
All the more important.
3.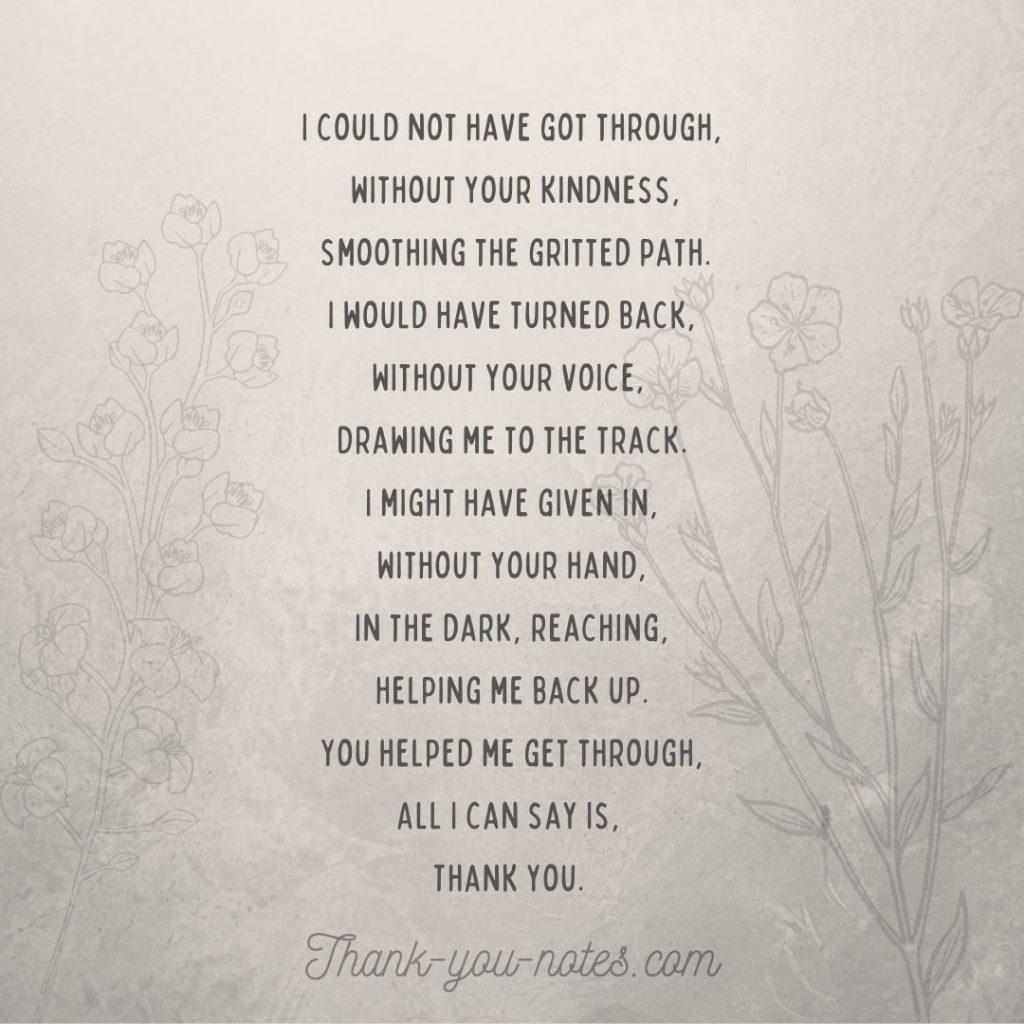 I could not have got through,
Without your kindness,
Smoothing the gritted path.
I would have turned back,
Without your voice,
Drawing me to the track.
I might have given in,
Without your hand,
In the dark, reaching,
Helping me back up.
You helped me get through,
All I can say is,
Thank you.
Join in and write your own thank you note! How? It's easy to do.
Simply click here to return to Thank You Poems.