10 Excellent Thank You For Delicious Food Message
There's something magical about a beautifully prepared meal that nourishes our bodies, tantalizes our taste buds, and warms our hearts. Whether it's a home-cooked feast lovingly crafted by a family member, a delightful dish from a renowned restaurant, or a thoughtful gesture from a friend, food can bring people together and create lasting memories.
In a world that often moves relentlessly, taking a moment to appreciate the effort and skill behind the delicious food we enjoy can make all the difference. In this spirit of gratitude, we explore the art of expressing thanks for delicious food, not just as a mere courtesy but as a heartfelt acknowledgement of the joys it brings to our lives.
How to Write a Thank You For Delicious Food Message?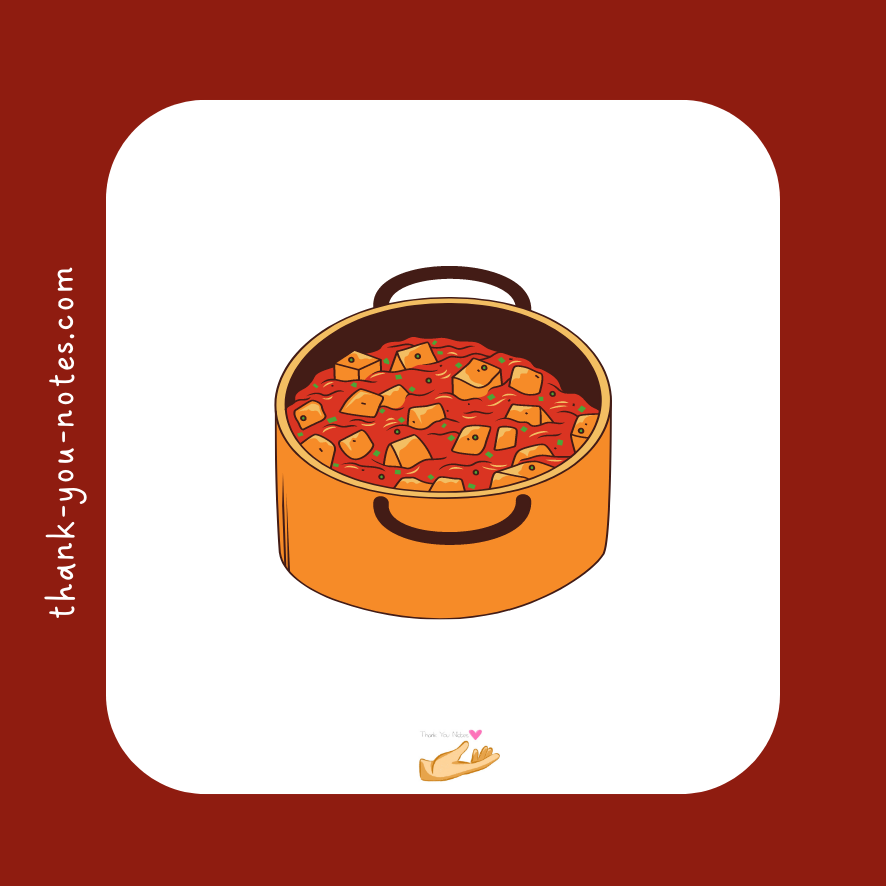 This blog will dive into the significance of saying "thank you" for delicious food and why it matters. We will explore the profound impact such simple words can have, not only on the recipient but also on ourselves. From understanding the cultural and social nuances of expressing gratitude to discovering creative ways to convey appreciation, we'll uncover the many layers that make a heartfelt "thank you" an essential ingredient in any dining experience.
Join us as we unravel the etiquette, psychology, and science behind expressing gratitude for delicious food. We will explore the benefits of acknowledging the hard work and dedication that goes into each culinary creation and how a few genuine words of appreciation can leave an indelible mark on the hearts of those who serve us.
So, this blog is for you if you've ever savored a meal that left you speechless or experienced the warmth of a home-cooked dish made with love. Let's embark on a journey of gratitude and discover the power of saying "thank you" for delicious food, one plate at a time.
Also Read: Thank you for Cookies
Thank You For Delicious Food Messages:
Thank You For Delicious Food Messages: Generic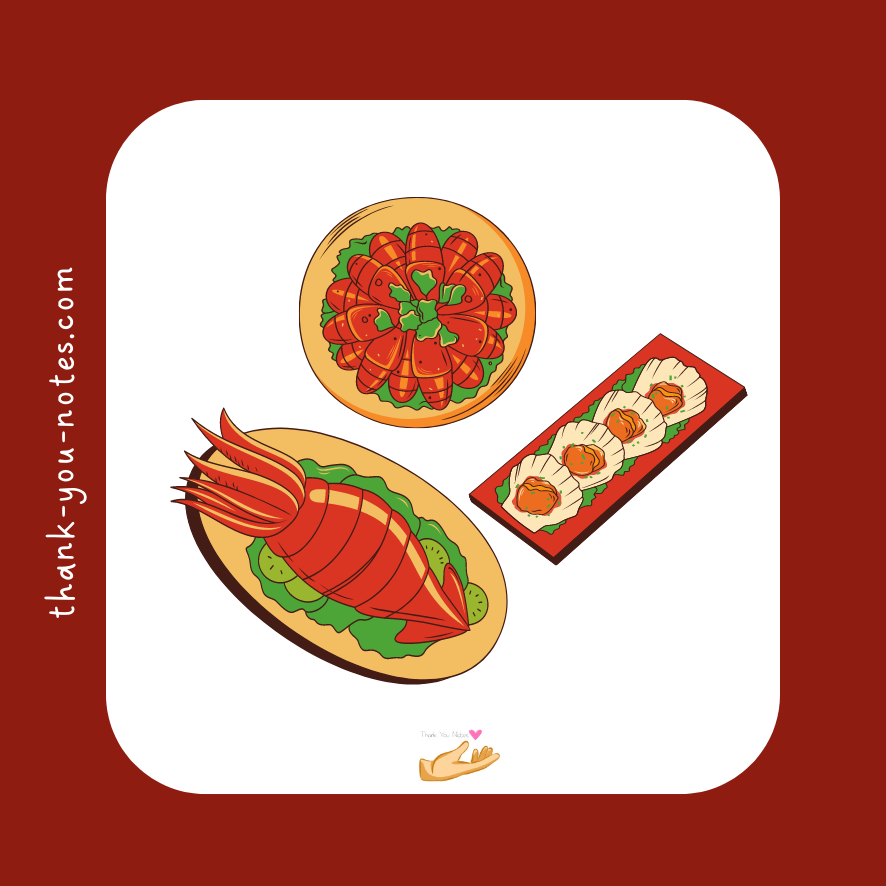 #1 Your culinary skills are truly extraordinary! The flavors in the dish you prepared were absolutely exquisite. Thank you for sharing your talent and joyfully making our taste buds dance.
#2 Wow! Each bite of the meal you cooked was a delightful explosion of flavors. I am in awe of your culinary expertise and grateful for the delicious experience you provided. Thank you!
#3 Thank you for the mouthwatering feast! Your attention to detail and dedication to creating such a delectable meal is truly commendable. Our taste buds are forever grateful!
#4 Your cooking never ceases to amaze me. Every dish you prepare is a masterpiece, and this one was no exception. Thank you for treating us to a delightful culinary adventure!
#5 I couldn't help but savor every bite of the scrumptious food you prepared. The combination of flavors was divine, and I am incredibly grateful for the incredible meal. Thank you!
Thank You For Delicious Food Message: Fancy and Formal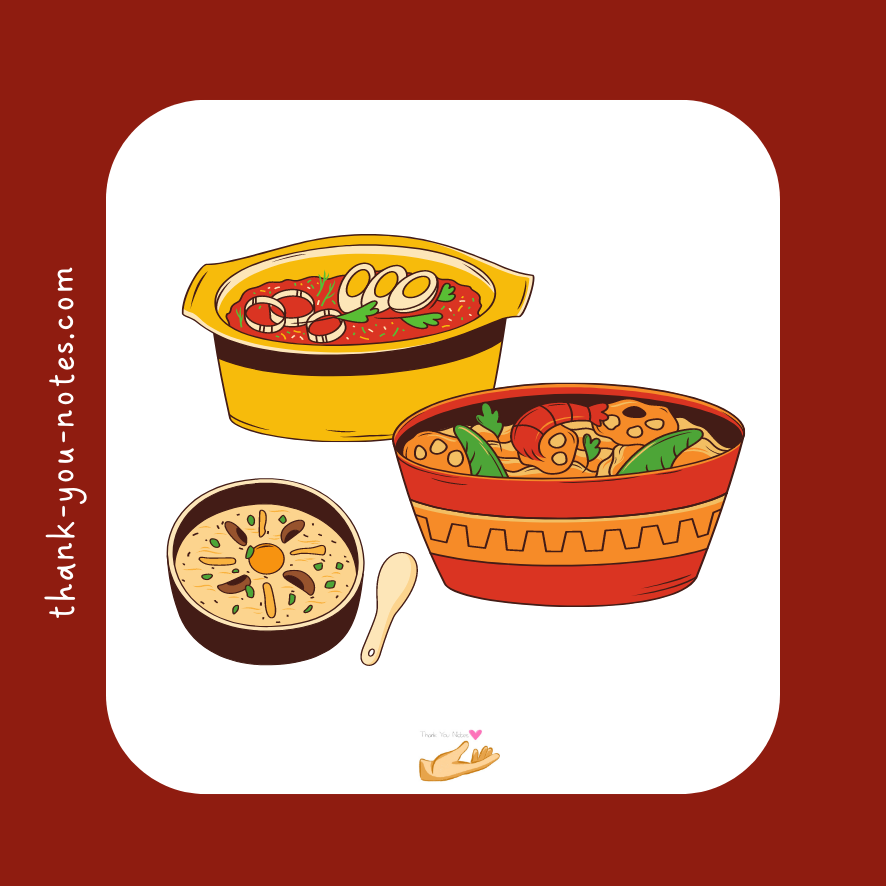 #1 Your meal was like a symphony of flavors dancing on my palate. Your culinary skills are exceptional, and I feel privileged to have experienced such a culinary delight. Thank you!
#2 Thank you for the gastronomic delight you served us. The attention to flavors, textures, and presentation was impeccable. It was an absolute pleasure to savor your incredible creation!
#3 I am still relishing the flavors of the delicious meal you prepared. Your cooking prowess is unmatched, and I am grateful to have had the opportunity to taste your incredible talent. Thank you!
#4 Our taste buds were taken on a heavenly journey with each bite of the delightful meal you prepared. Your culinary skills are truly remarkable, and I cannot thank you enough for the gastronomic delight.
#5 Thank you for sharing your culinary passion with us. The meal you prepared was a testament to your talent and dedication. Each bite was a moment of pure bliss, and I am grateful for the unforgettable experience.
Thank You For Delicious Food Message: Friendly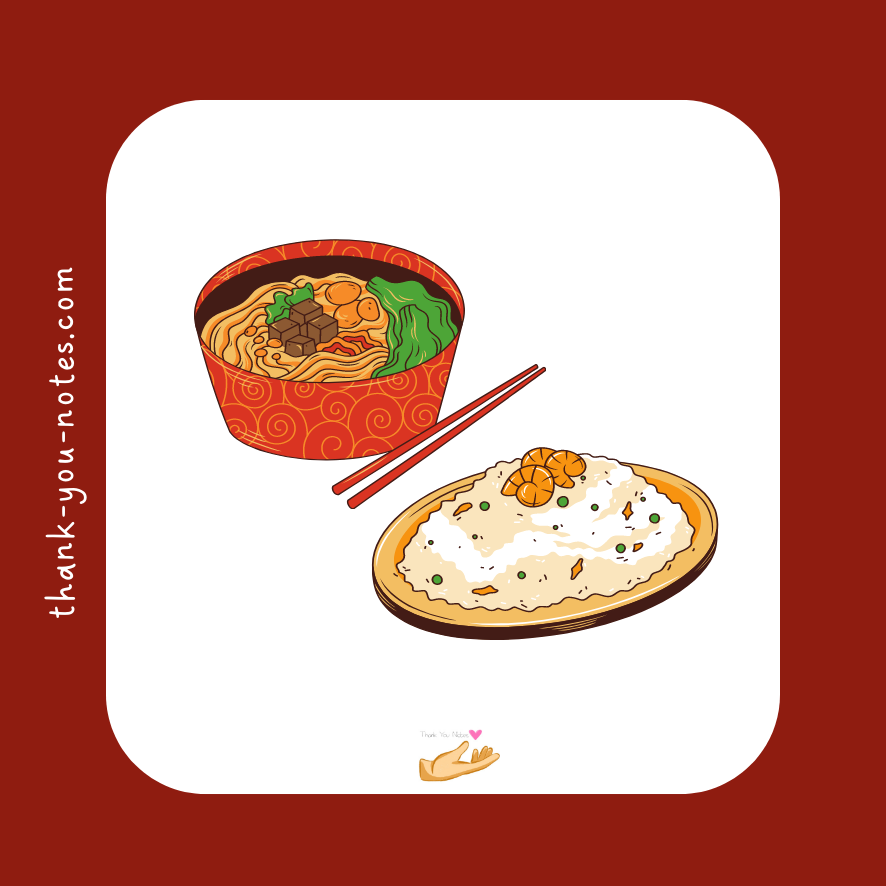 #1 Hey there! I just had to reach out and say a huge thank you for the mouthwatering food you whipped up for us. Seriously, every bite was like a flavor explosion in my mouth! Your culinary skills are off the charts, and I feel incredibly lucky to have a friend who can cook like a professional chef. Thanks for treating us to such a delicious feast and making our taste buds dance happily!
#2 Hey, friend! I couldn't resist dropping you a message to express my heartfelt thanks for the incredible meal you cooked. It was absolutely scrumptious! I mean, seriously, you've got some serious talent in the kitchen. I loved how you infused so much flavor into every dish, making it a delight for our taste buds. Thanks for sharing your culinary genius with us. You rock!
#3 Hiya! I just had to tell you how much I appreciate the amazing food you prepared. It was like a party in my mouth! Your cooking always impresses me, and this time was no exception. From the first bite to the last, it was pure bliss. You have a knack for balancing flavors and creating dishes that leave me craving more. Thank you for spoiling us with your culinary magic!
#4 Hey, my foodie friend! I had to take a moment to thank you for the delicious meal you treated us to. I swear, you have some secret ingredient that makes everything you cook taste out-of-this-world amazing. Each bite was like a burst of happiness, and I couldn't get enough. Your passion for cooking shines through in every dish you make, and I'm grateful to be on the receiving end of your culinary adventures. Thanks a million!
#5 Hey, you culinary genius! I just had to drop you a note to express my sincere gratitude for the incredible food you cooked. I'm still dreaming about the flavors and how perfectly everything came together. You have such a talent for creating dishes that taste amazing and make us feel warm and happy inside. Thank you for sharing your love of cooking with us. Can't wait for the next culinary extravaganza!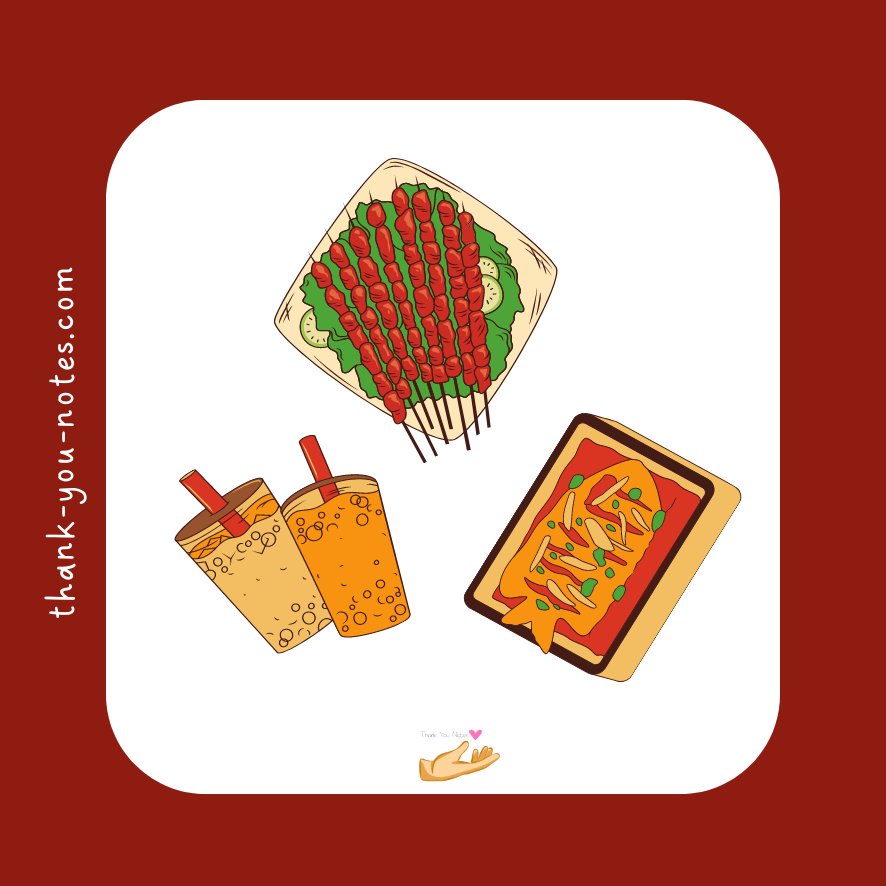 Importance of Thank You For Delicious Food Message
Expressing gratitude through a "Thank You for Delicious Food" message is important for various reasons. Firstly, a heartfelt thank you acknowledges and appreciates the effort, time, and skill that goes into preparing delicious food. It recognizes the hard work and dedication of the cook or chef, making them feel valued and respected for their culinary expertise.
Moreover, a thank you message acts as a source of encouragement and motivation. When someone receives gratitude for their cooking, it boosts their confidence and inspires them to continue honing their skills and creating delightful meals. It serves as a reminder that their efforts are appreciated, encouraging them to explore new flavors and techniques.
Beyond personal recognition, expressing gratitude for delicious food strengthens relationships. Sharing a thank you message creates a positive interaction and shows that the recipient's culinary efforts have made a genuine impact. Whether among friends, family, or even in professional settings centered around food, this appreciation deepens connections and fosters a sense of camaraderie.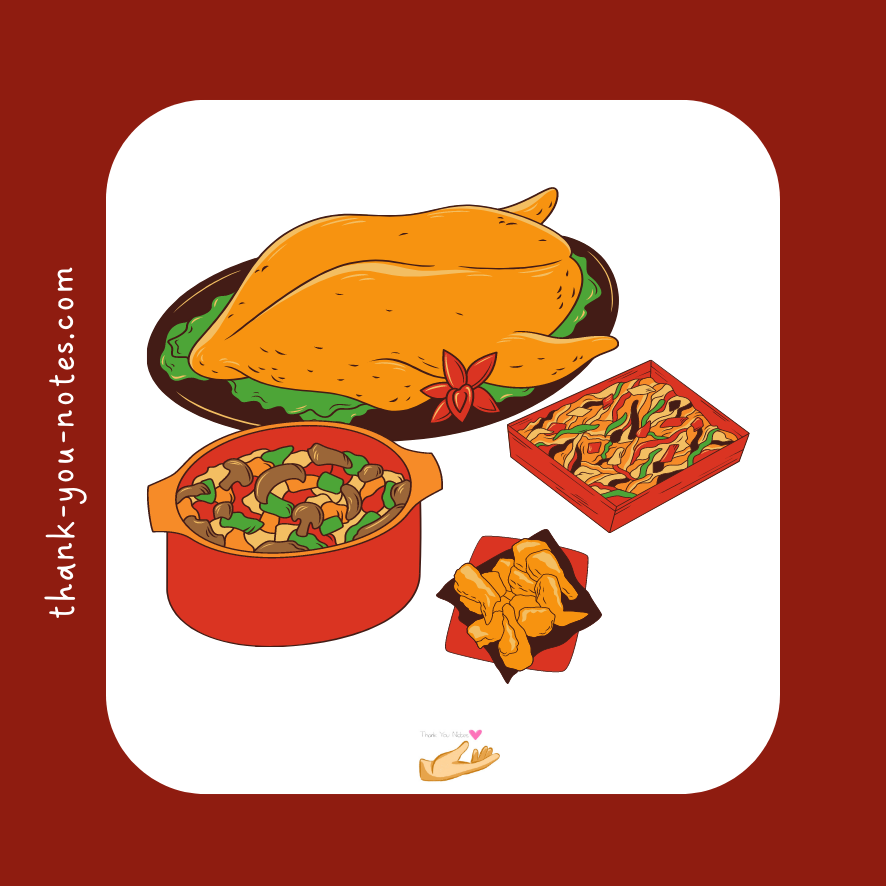 Conclusion
Cultivating a culture of gratitude is another significant aspect. Expressing gratitude for delicious food contributes to an environment of appreciation and thankfulness. It promotes a positive atmosphere where individuals feel valued for their contributions. This culture of gratitude extends beyond food appreciation and can have a ripple effect in other areas of life as well.
Furthermore, a simple thank you message for delicious food has the power to spread joy and happiness. It brightens someone's day, bringing a smile to their face. It reinforces the notion that their culinary creations have brought joy and happiness to others. Sharing positive emotions and creating moments of happiness through gratitude enhances overall well-being.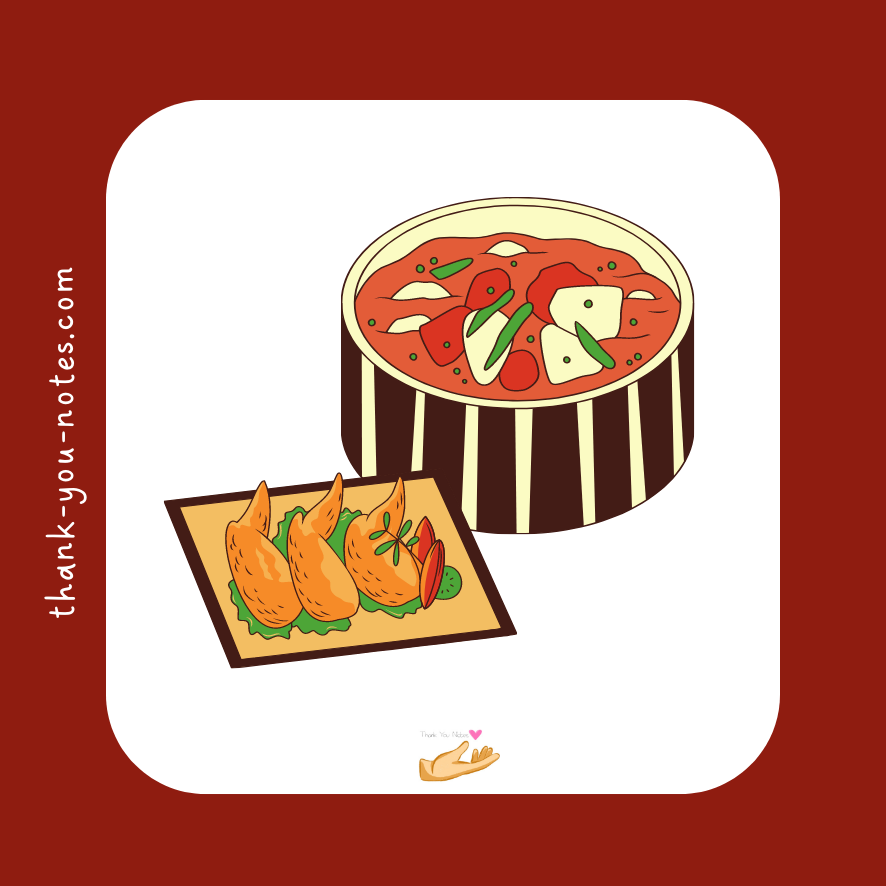 Lastly, expressing gratitude for delicious food helps individuals build a stronger connection with the meals they consume. By appreciating the flavors, ingredients, and effort behind each dish, people become more mindful eaters. It deepens their appreciation for the nourishment and enjoyment that food provides, leading to a more meaningful dining experience.
In summary, a "Thank You for Delicious Food" message is not only a polite gesture but also a powerful way to acknowledge, encourage, and strengthen relationships. It fosters a culture of gratitude, spreads joy, and deepens the connection between people and the food they consume. Through this expression of appreciation, a more meaningful and enjoyable dining experience is created for all involved.