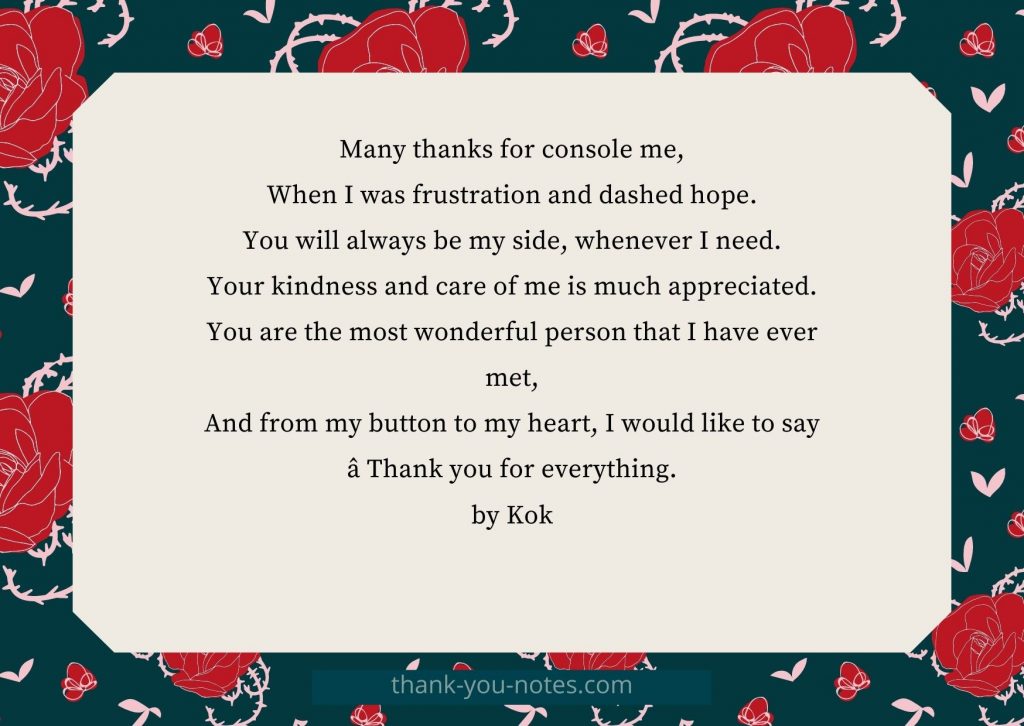 Many thanks for console me,
When I was frustration and dashed hope.
You will always be my side, whenever I need.
Your kindness and care of me is much appreciated.
You are the most wonderful person that I have ever met,
And from my button to my heart, I would like to say â Thank you for everything.

by Kok
Join in and write your own Thank you note! It's easy to do. How?
Simply click here to return to Thank You Poems.