A Thank You Letter for Being There in Times of Trouble

When my nephew was dying, I would like to thank the people who were with us. I would like to thank them for their moral support, for taking care of my nephew, and for those people who provided financial support until my nephew died due to a brain tumor… He was 10 years old… On behalf of my family, I would like to thank those people…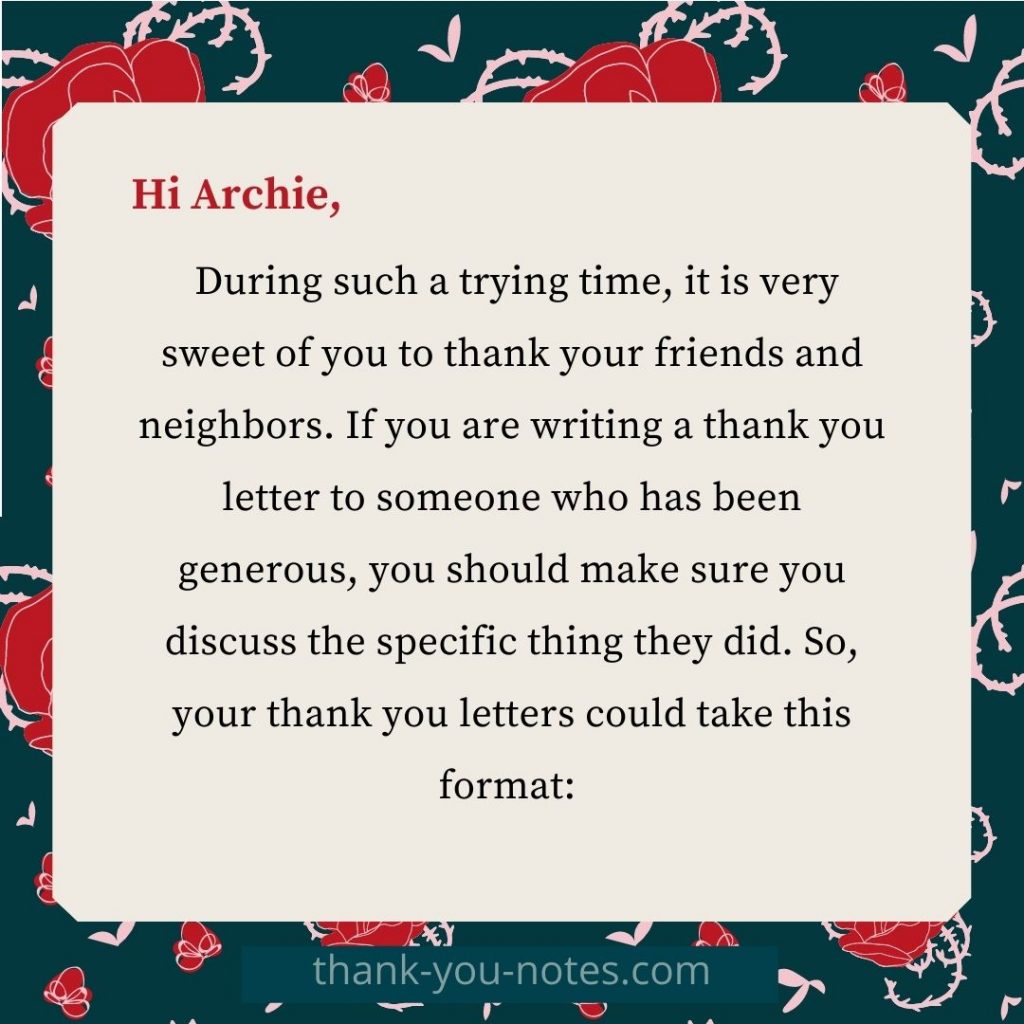 Hi Archie,

  During such a trying time, it is very sweet of you to thank your friends and neighbors.   

  If you are writing a thank you letter to someone who has been generous, you should make sure you discuss the specific thing they did.   

So, your thank you letters could take this format: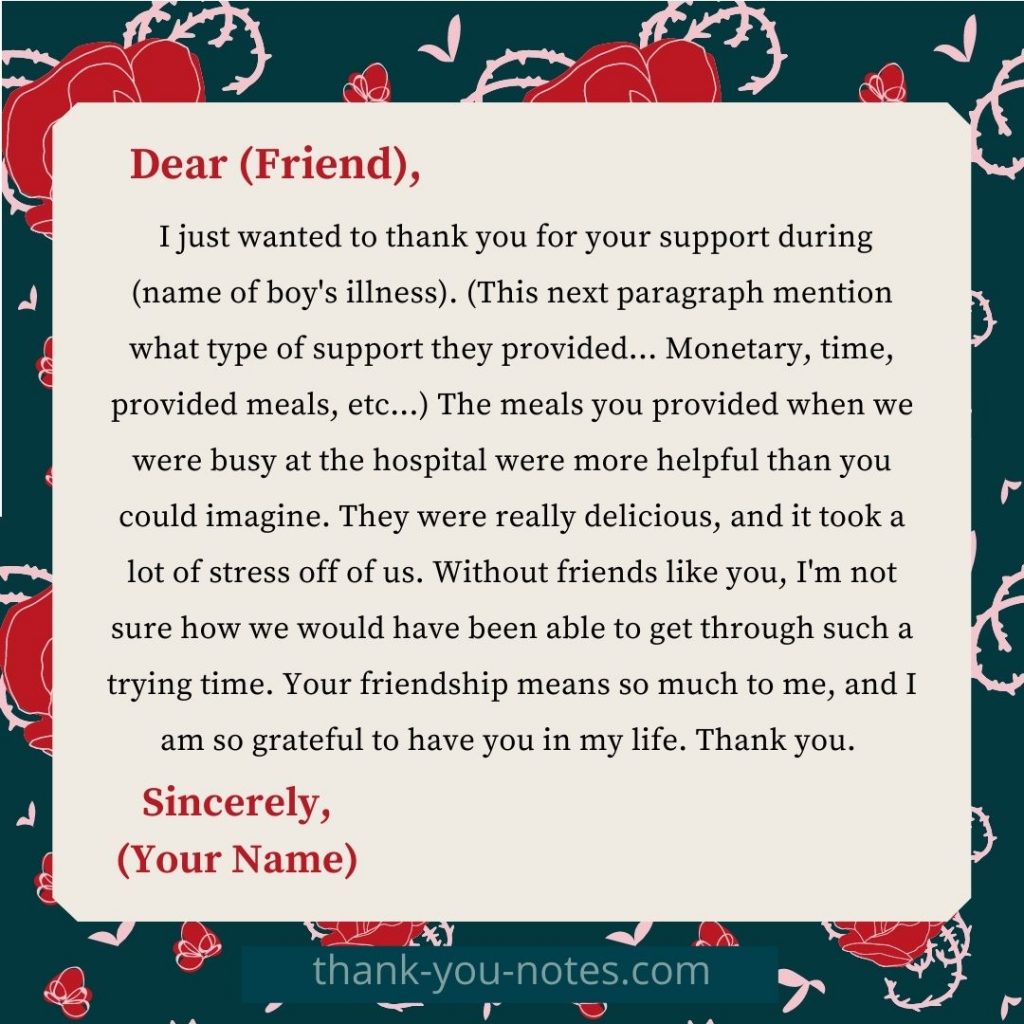 Dear (Friend),

  I just wanted to thank you for your support during (name of boy's illness).   
(This next paragraph mention what type of support they provided... Monetary, time, provided meals, etc...)

  The meals you provided when we were busy at the hospital were more helpful than you could imagine. They were really delicious, and it took a lot of stress off of us.   

  Without friends like you, I'm not sure how we would have been able to get through such a trying time. Your friendship means so much to me, and I am so grateful to have you in my life.   

Thank you.

Sincerely,
(Your Name)
Using this template will be helpful if you have a lot of thank you letters to write because all you have to change is the middle paragraph.
You may be able to find more relevant sample letters on our page on Funeral Thank You Notes.
I wish you the best of luck in thanking your friends. I am so sorry for your family's loss.