Question:

I'm interested in writing a thank you note to two friends who have been so supportive of me over the past few days after euthanizing my beloved dog of 12 years, Obe.
Julie, a long-time friend of mine, sent me a long and detailed message about the same thing she went through and checked in on me over the past few days.
In memory of him, the other Lisa came around with a beautiful magnolia tree to plant where he is buried. Her friendship is relatively new. As I had a near-fatal experience in the hospital in February, both of them supported me.

Answer:
I'm so sorry to hear about your dog. Losing a pet can be a real trial.
To help you with your thank you note, here is a sample: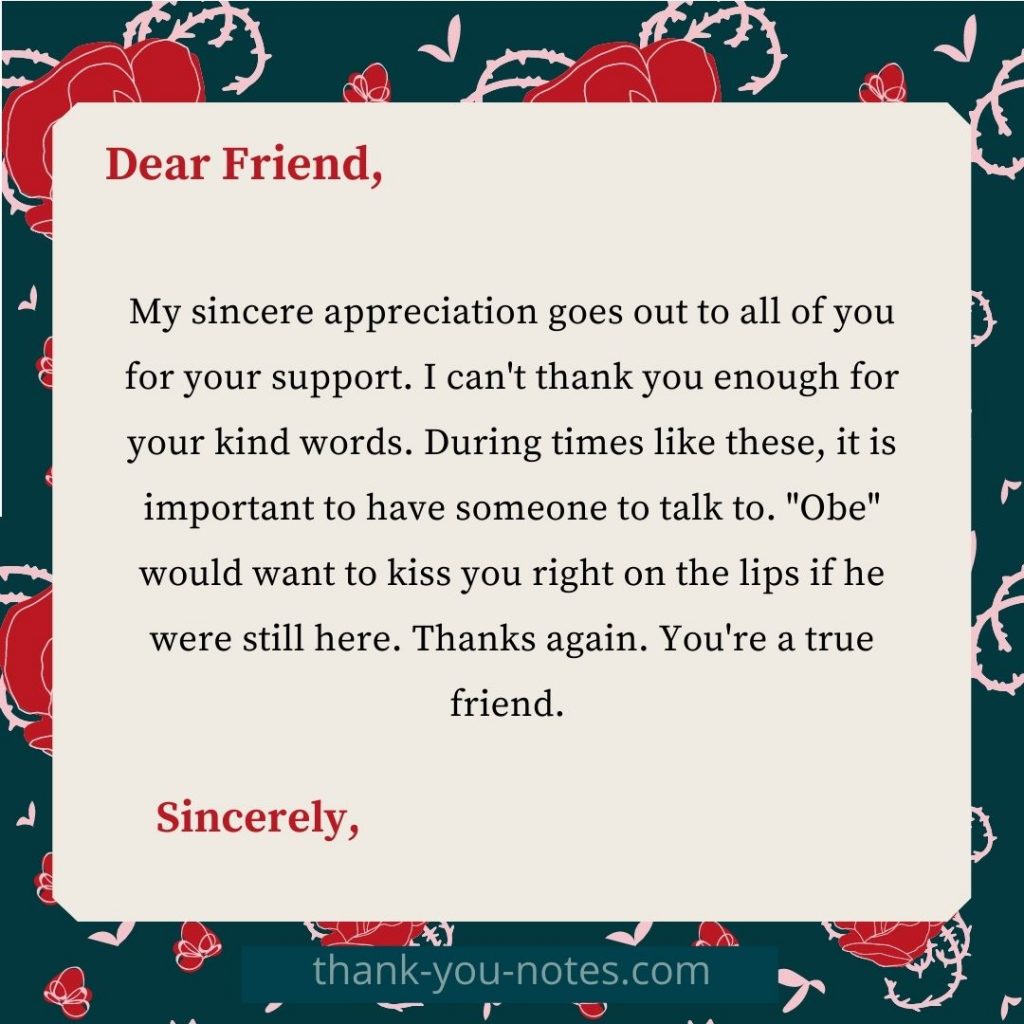 Dear Friend,

  My sincere appreciation goes out to all of you for your support. I can't thank you enough for your kind words. During times like these, it is important to have someone to talk to. "Obe" would want to kiss you right on the lips if he were still here.   

Thanks again. You're a true friend.

Sincerely,
Your Name
You should also thank your friend for getting you the tree. That was a nice gesture, and I'm sure you appreciated it.
I hope this helps.
Thanks for stopping by.
Join in and write your own page! It's easy to do. How?
Simply click here to return to Free Thank You Note Help.