The following are some thanks for being friends quotes. Nothing is more valuable or important than a good friend.
You can use these quotes and sayings in a thank you note or card to your best friend.
More Friendship Thank You Resources…
Personal Thank You Note Samples
Thank You Poems
What is a great friendship thank you quote? Tell us what you like at the bottom of the page!
Friendship Thank You Quotes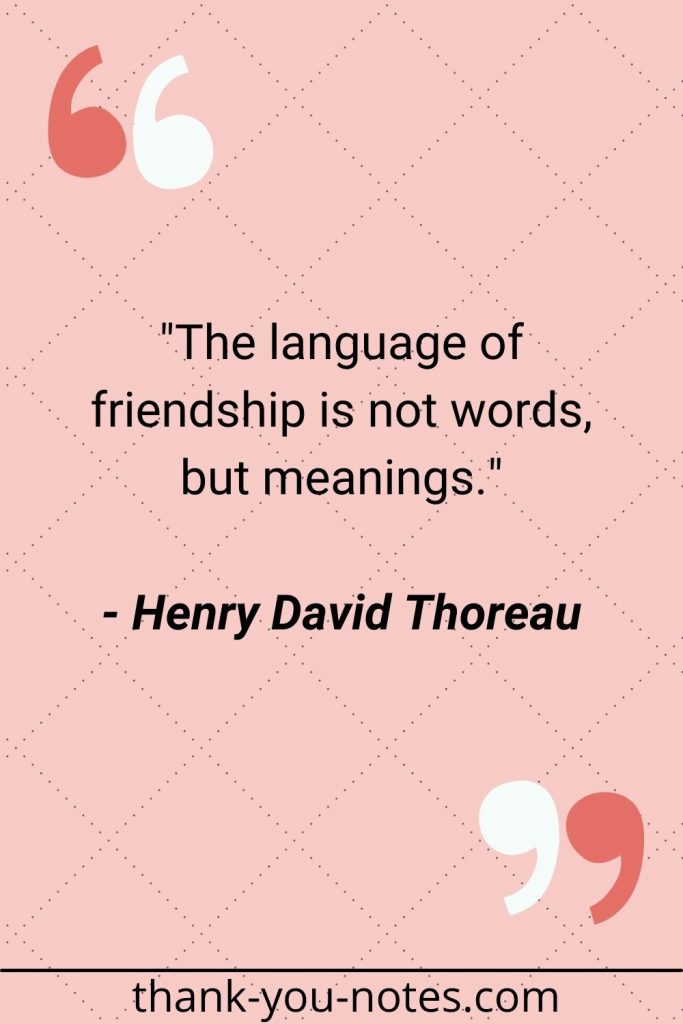 "The language of friendship is not words, but meanings."
Henry David Thoreau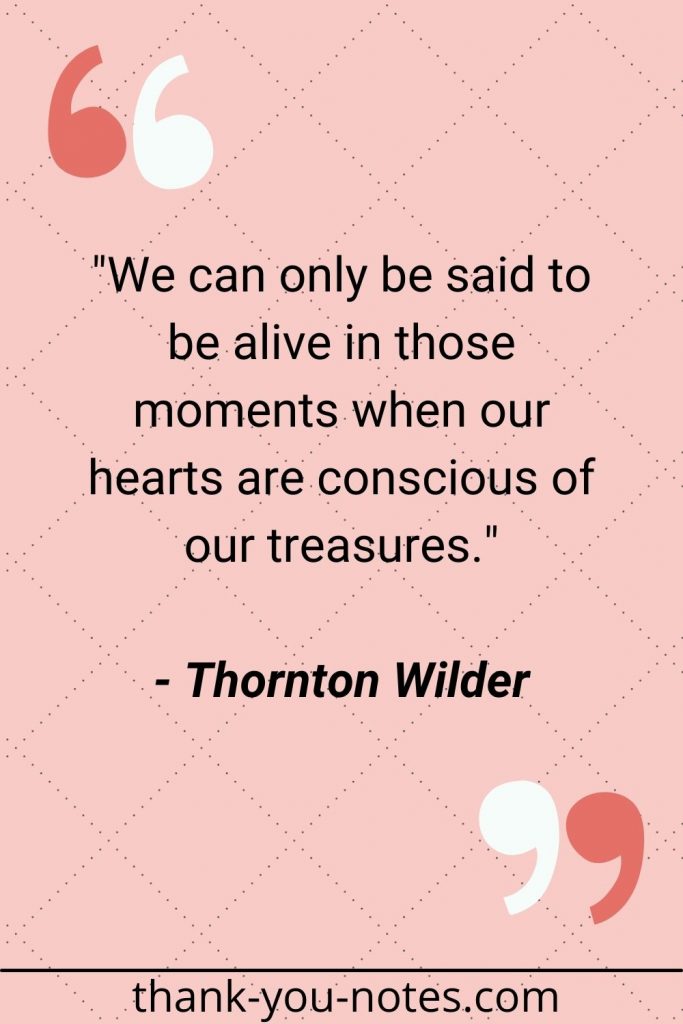 "We can only be said to be alive in those moments when our hearts are conscious of our treasures."
Thornton Wilder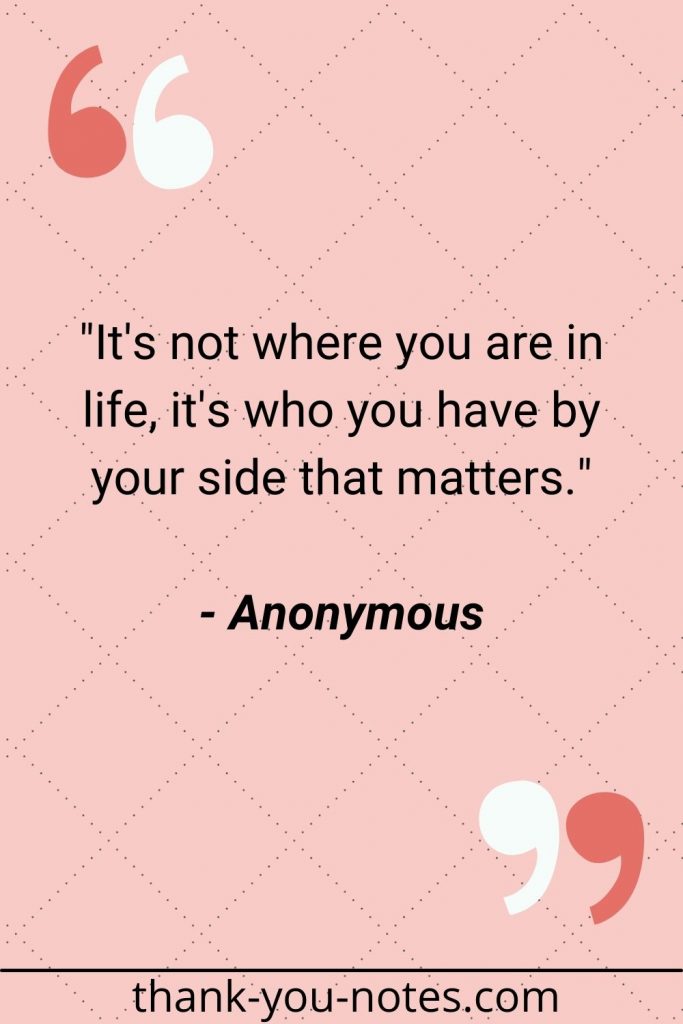 "It's not where you are in life, it's who you have by your side that matters."
Anonymous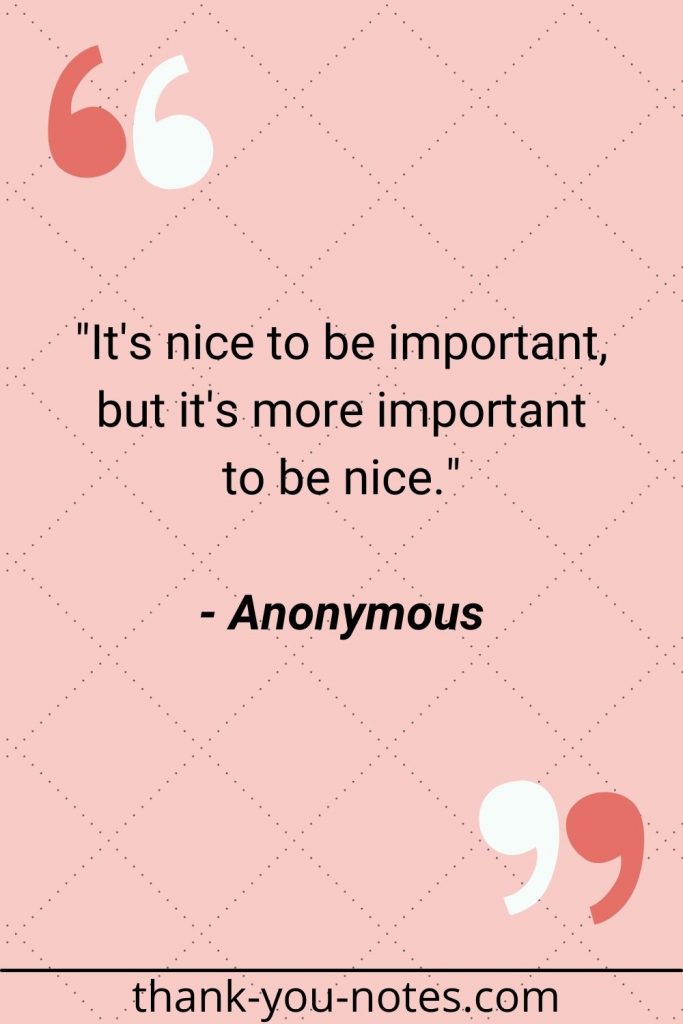 "It's nice to be important, but it's more important to be nice."
Anonymous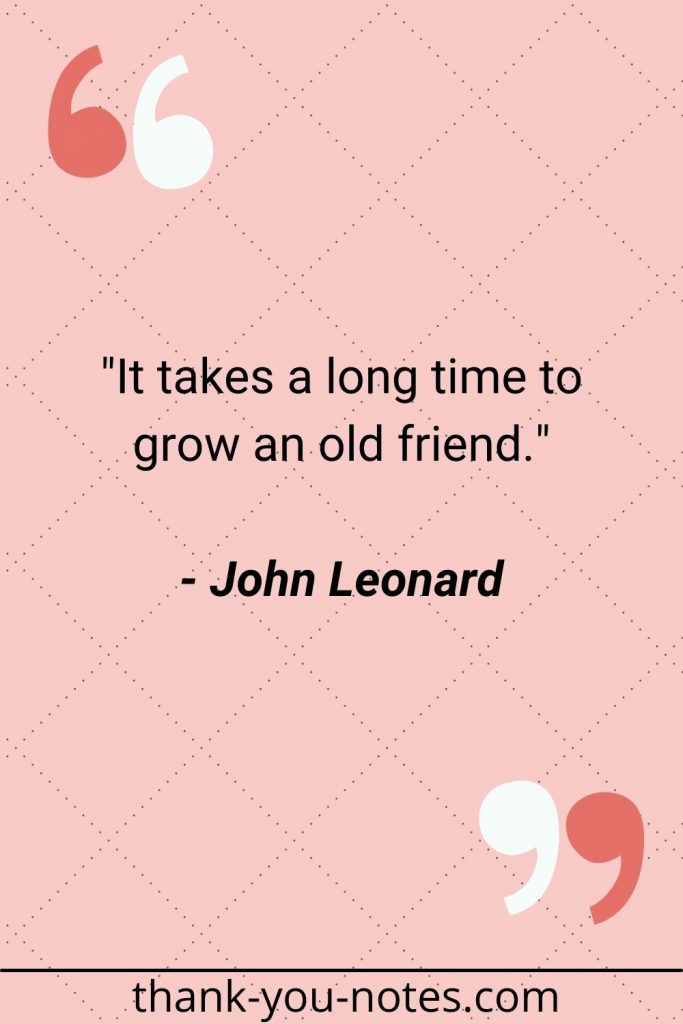 "It takes a long time to grow an old friend."
John Leonard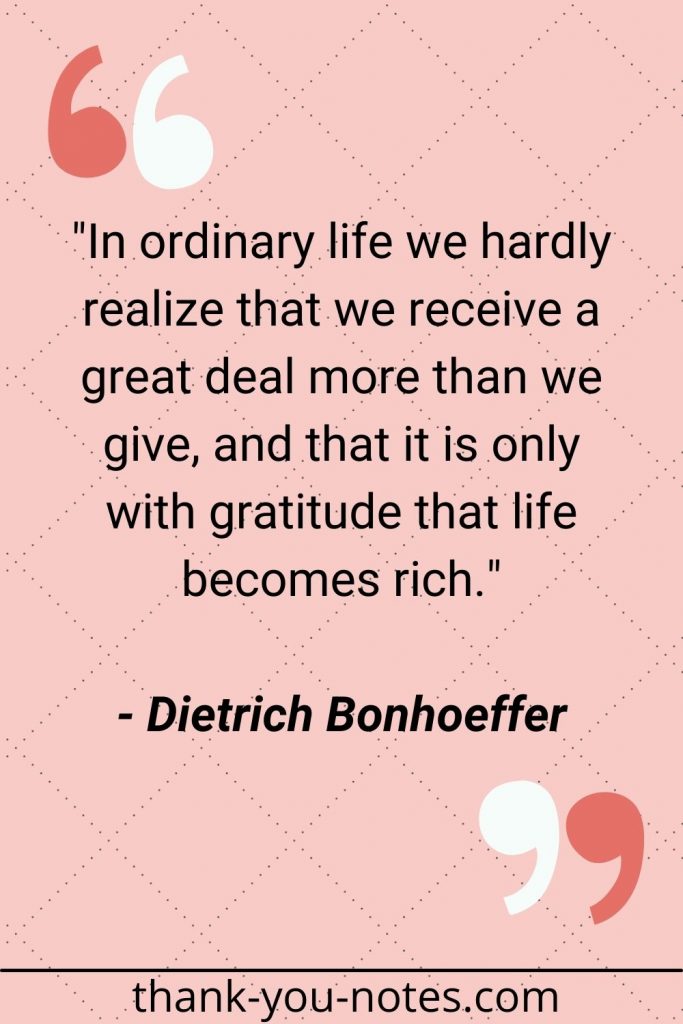 "In ordinary life we hardly realize that we receive a great deal more than we give, and that it is only with gratitude that life becomes rich."
Dietrich Bonhoeffer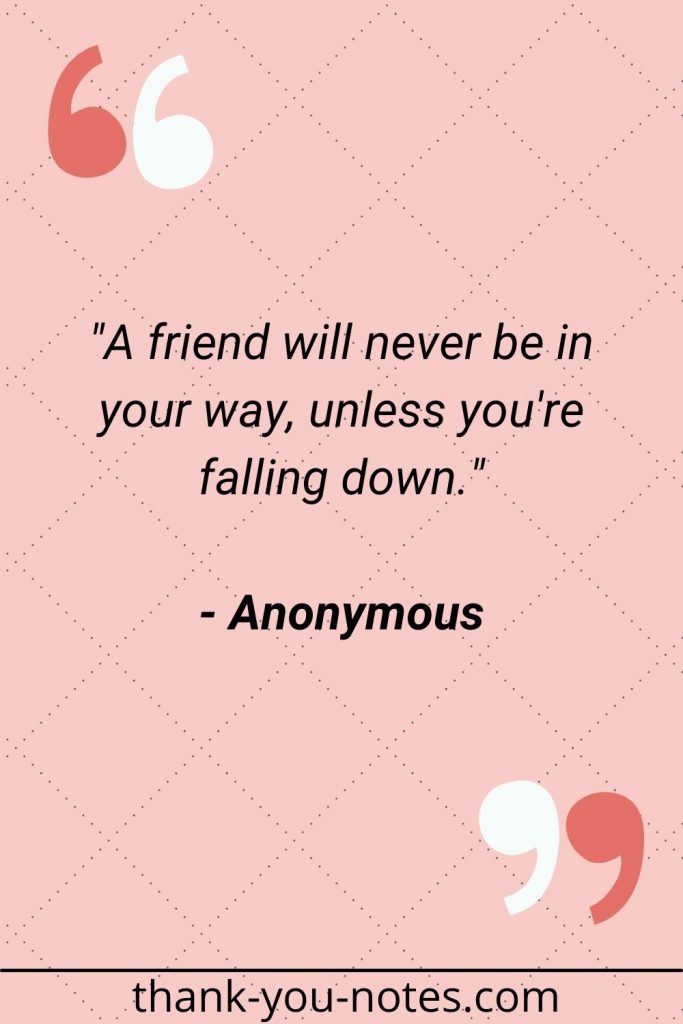 "A friend will never be in your way, unless you're falling down."
Anonymous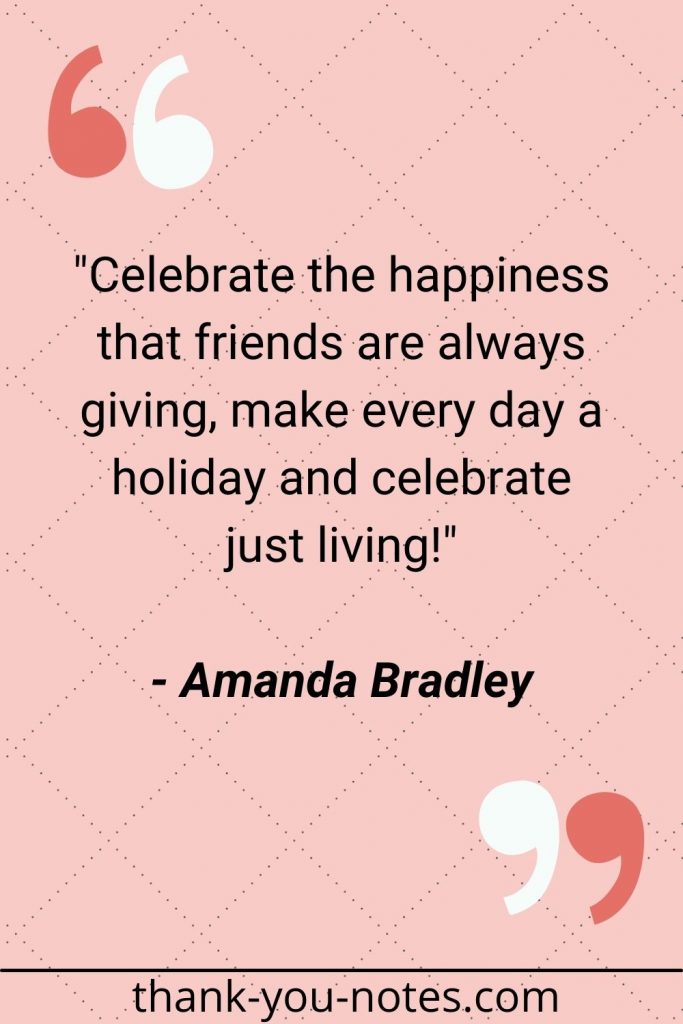 "Celebrate the happiness that friends are always giving, make every day a holiday and celebrate just living!"
Amanda Bradley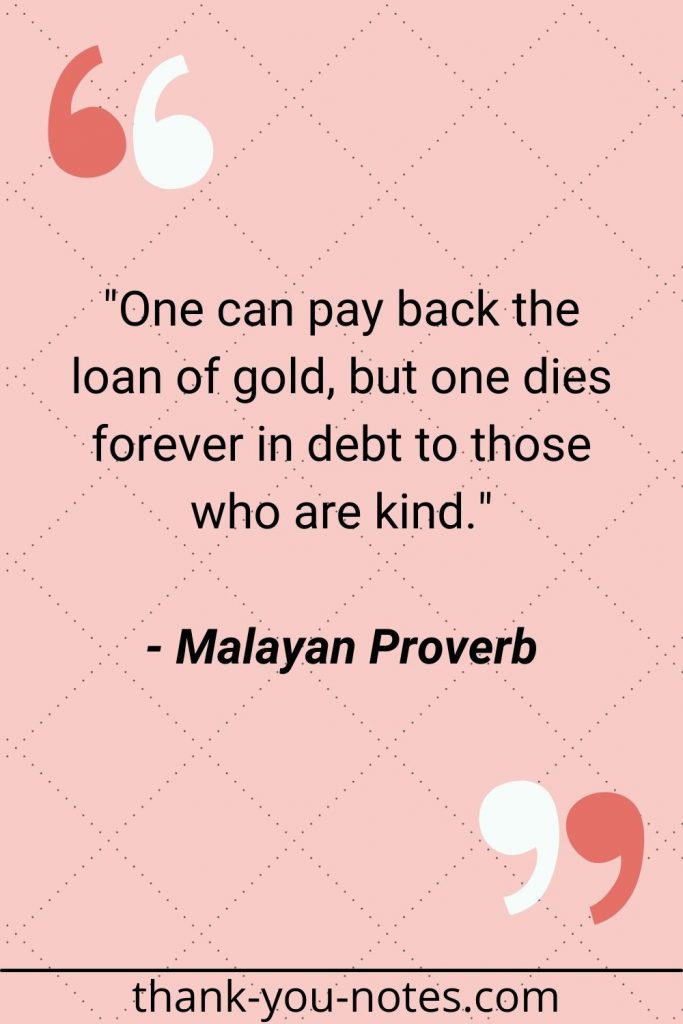 "One can pay back the loan of gold, but one dies forever in debt to those who are kind."
Malayan Proverb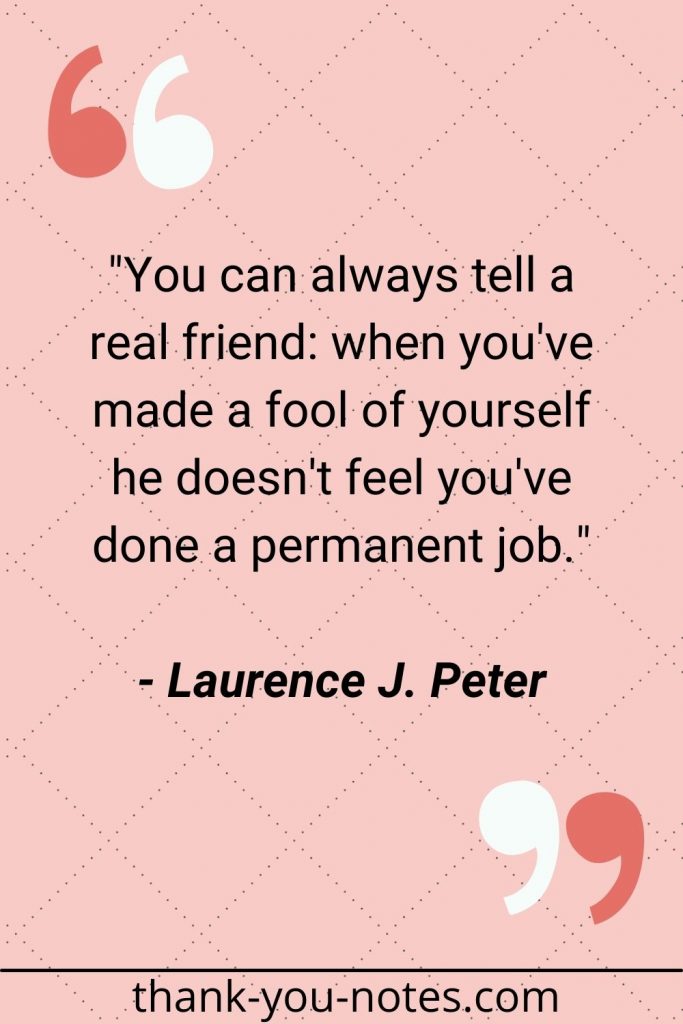 "You can always tell a real friend: when you've made a fool of yourself he doesn't feel you've done a permanent job."
Laurence J. Peter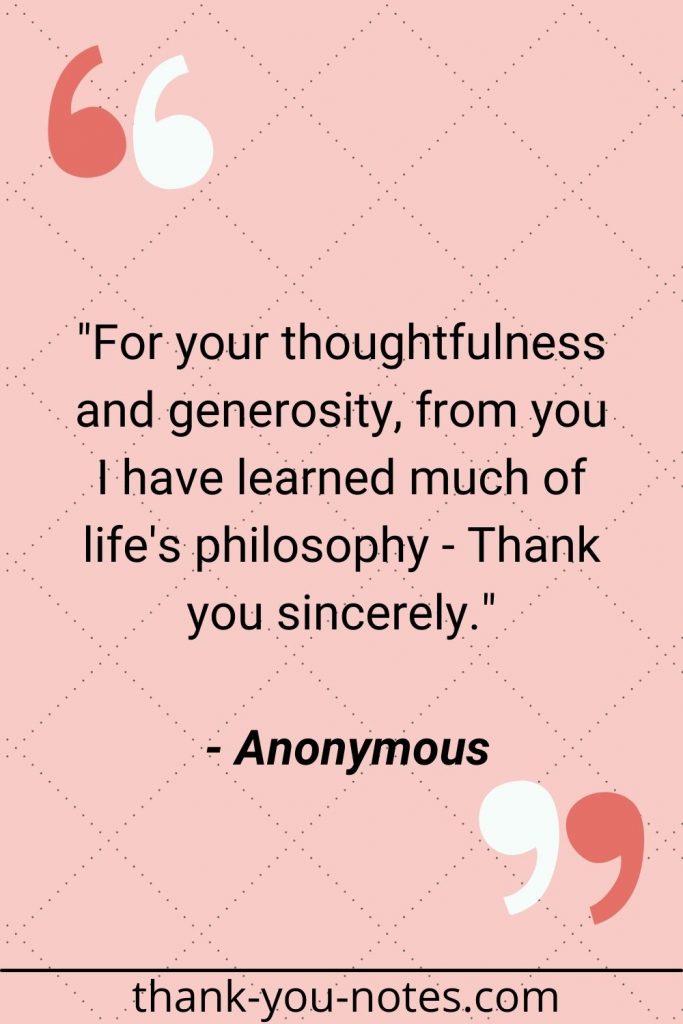 "For your thoughtfulness and generosity, from you I have learned much of life's philosophy – Thank you sincerely." –
Anonymous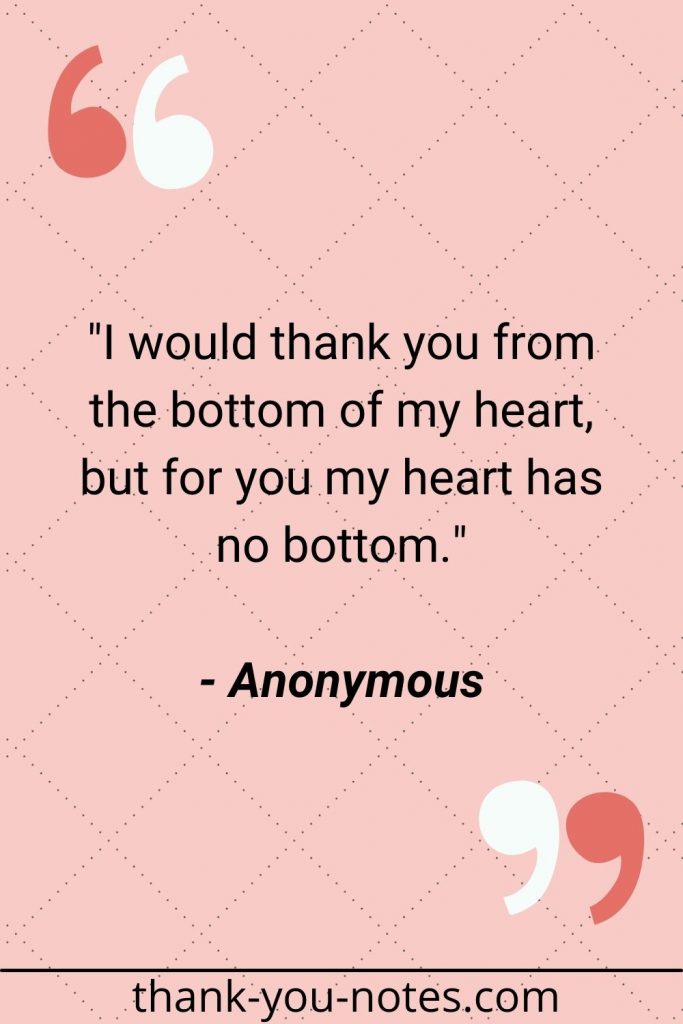 "I would thank you from the bottom of my heart, but for you my heart has no bottom."
Anonymous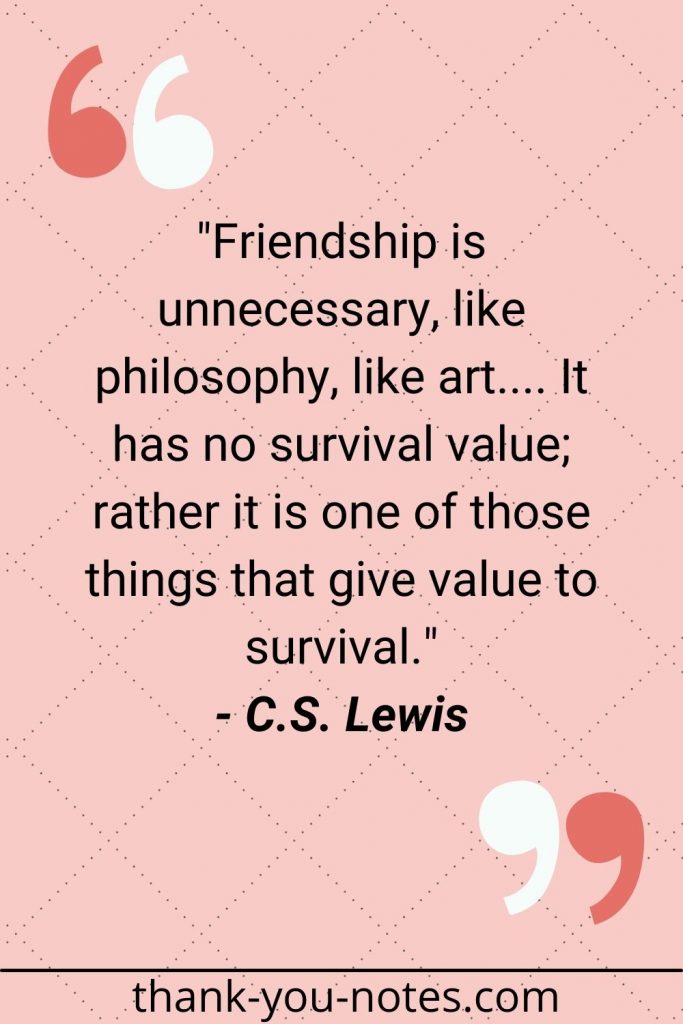 "Friendship is unnecessary, like philosophy, like art…. It has no survival value; rather it is one of those things that give value to survival."
C.S. Lewis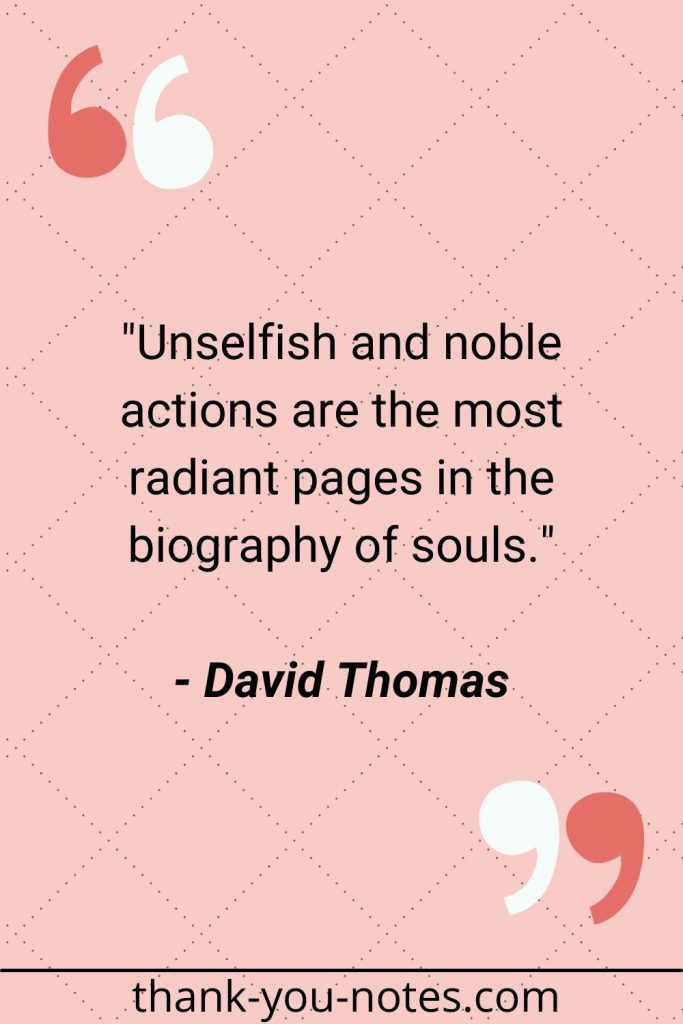 "Unselfish and noble actions are the most radiant pages in the biography of souls."
David Thomas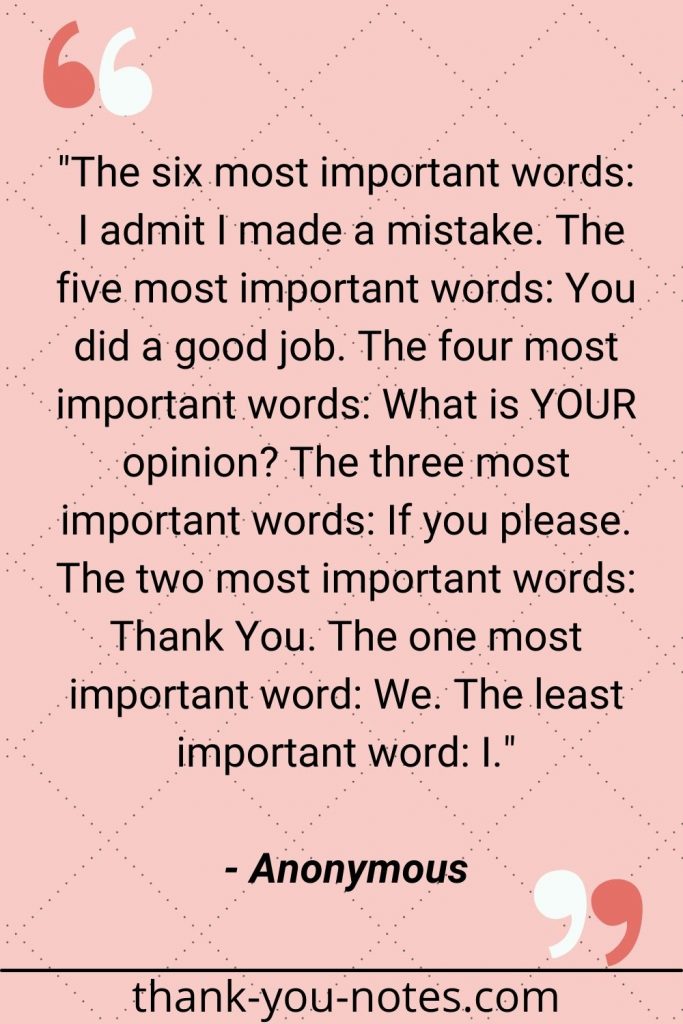 "The six most important words: I admit I made a mistake. The five most important words: You did a good job. The four most important words: What is YOUR opinion? The three most important words: If you please. The two most important words: Thank You. The one most important word: We. The least important word: I."
Anonymous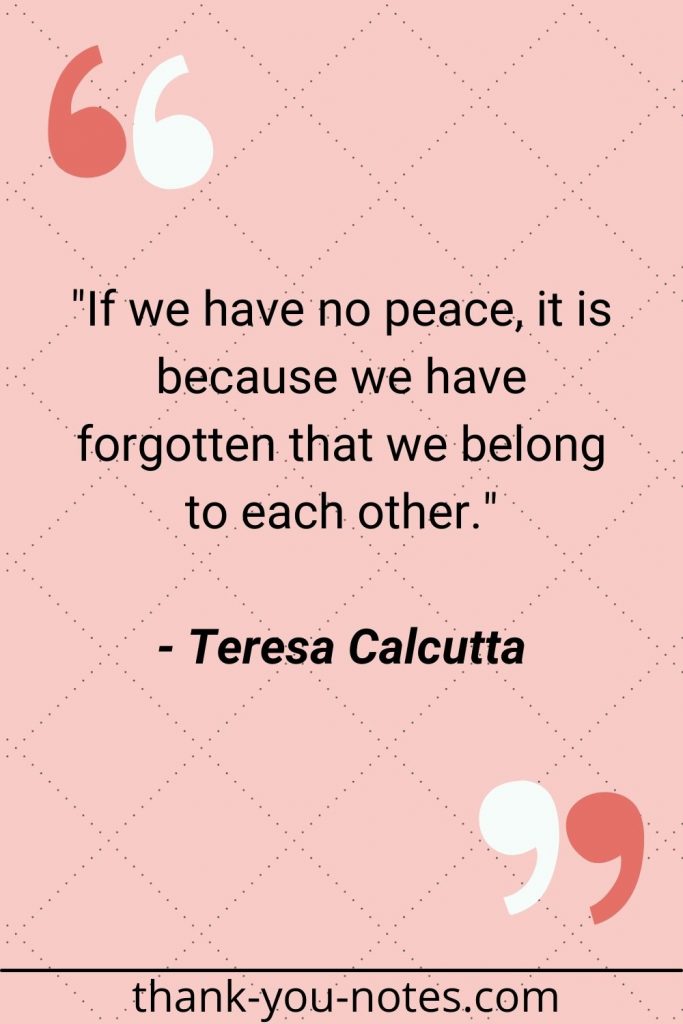 "If we have no peace, it is because we have forgotten that we belong to each other."
Teresa Calcutta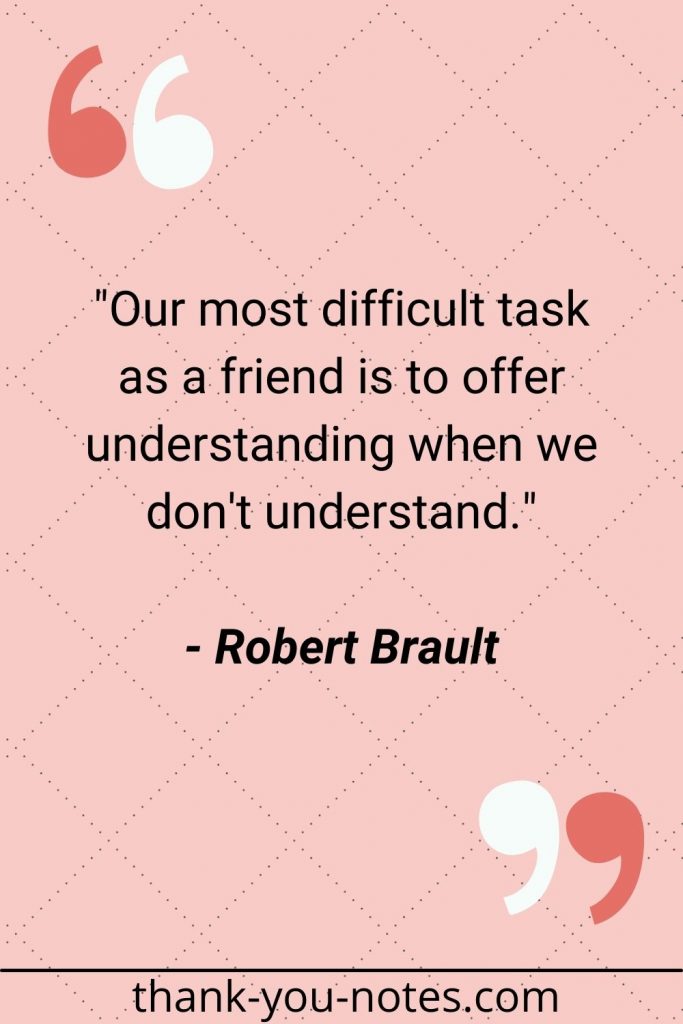 "Our most difficult task as a friend is to offer understanding when we don't understand."
Robert Brault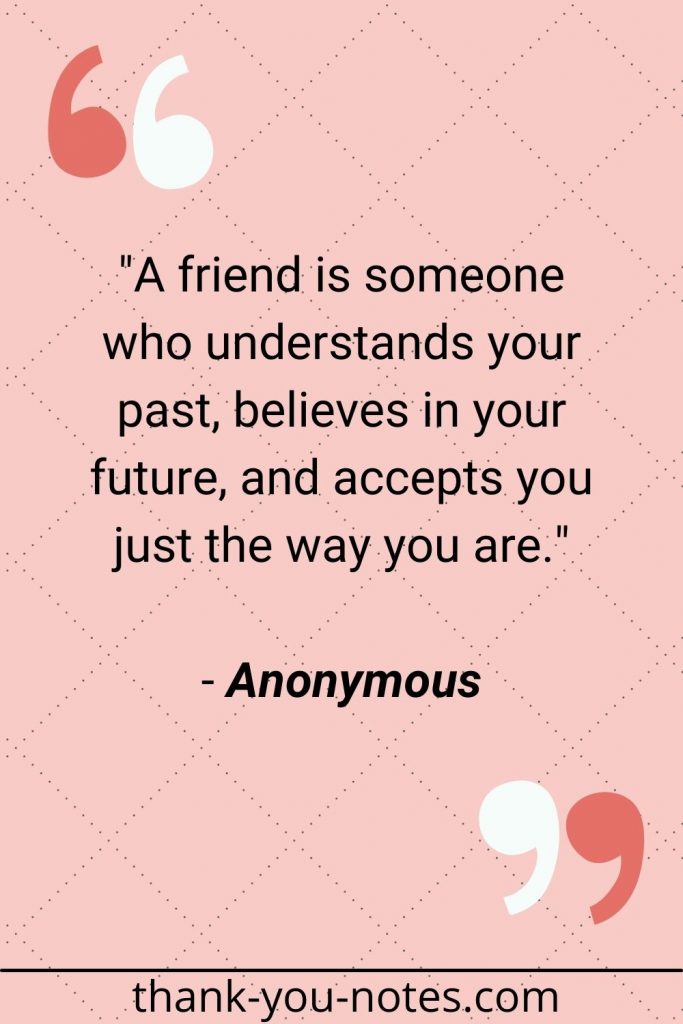 "A friend is someone who understands your past, believes in your future, and accepts you just the way you are."
Anonymous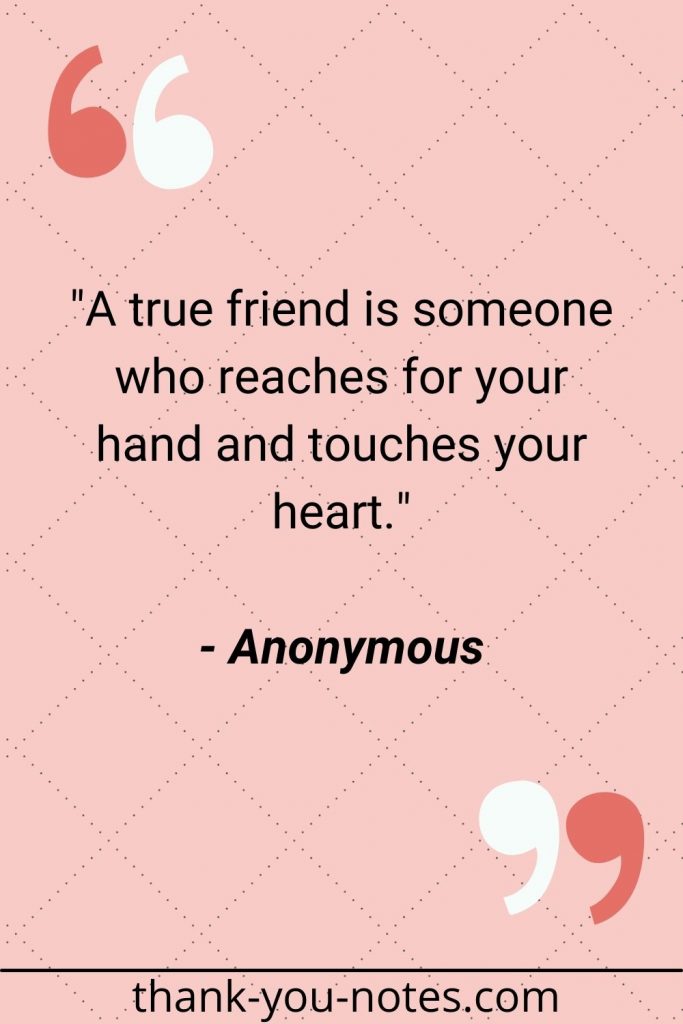 "A true friend is someone who reaches for your hand and touches your heart."
Anonymous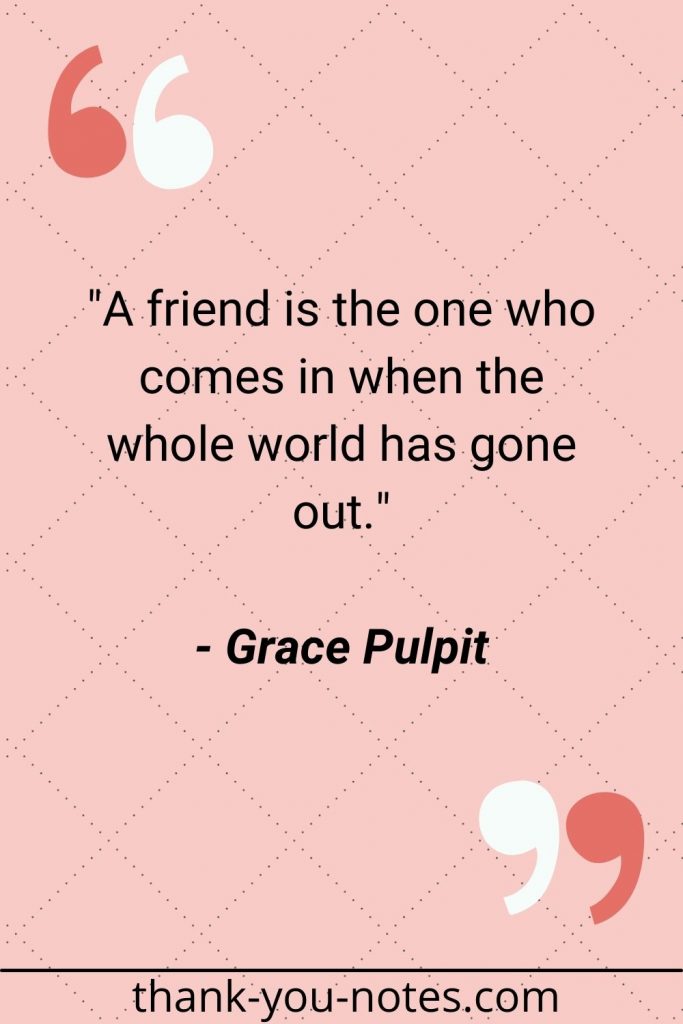 "A friend is the one who comes in when the whole world has gone out."
Grace Pulpit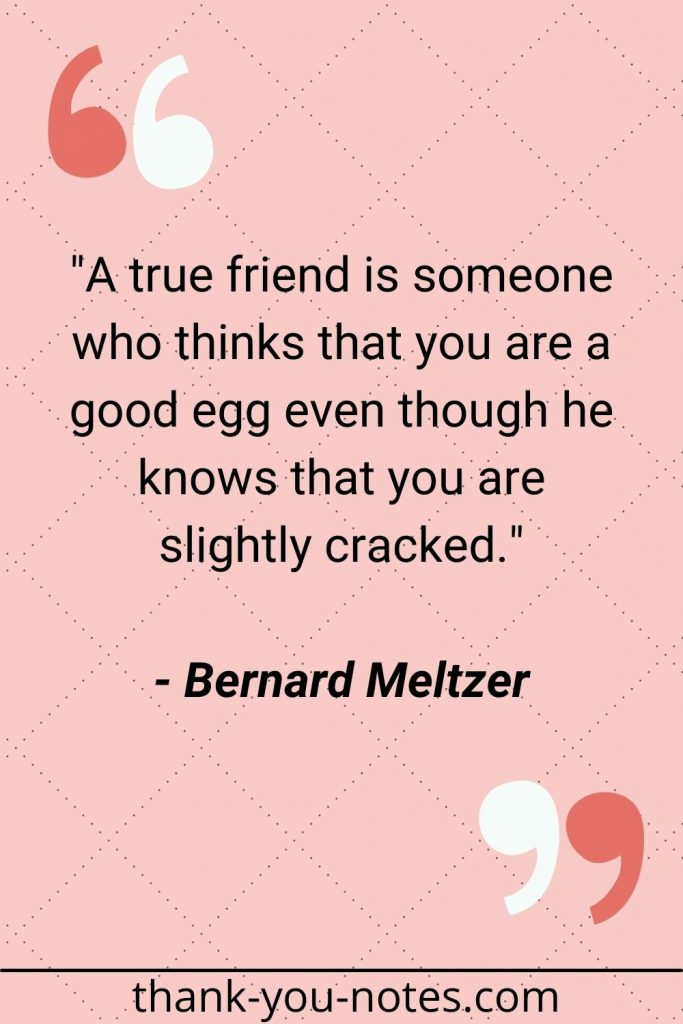 "A true friend is someone who thinks that you are a good egg even though he knows that you are slightly cracked."
Bernard Meltzer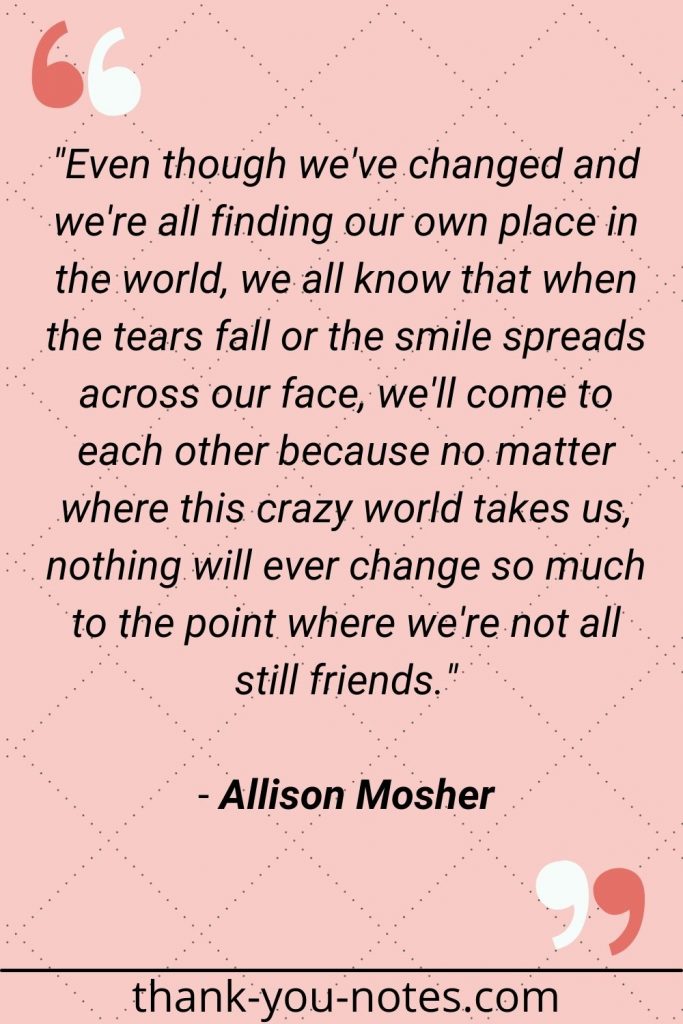 "Even though we've changed and we're all finding our own place in the world, we all know that when the tears fall or the smile spreads across our face, we'll come to each other because no matter where this crazy world takes us, nothing will ever change so much to the point where we're not all still friends."
Allison Mosher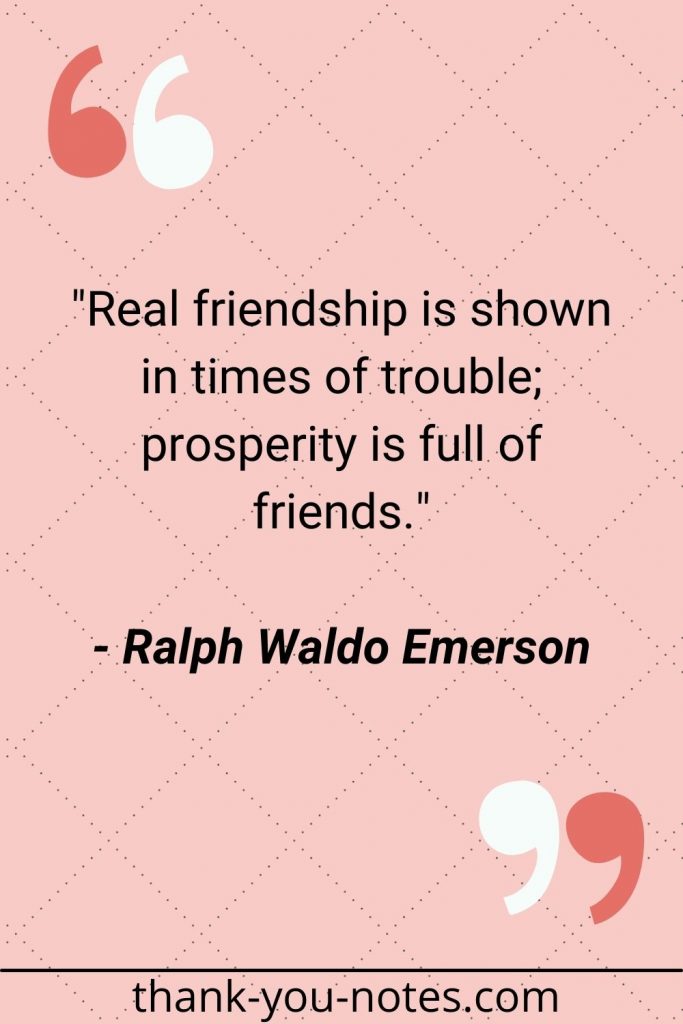 "Real friendship is shown in times of trouble; prosperity is full of friends."
Ralph Waldo Emerson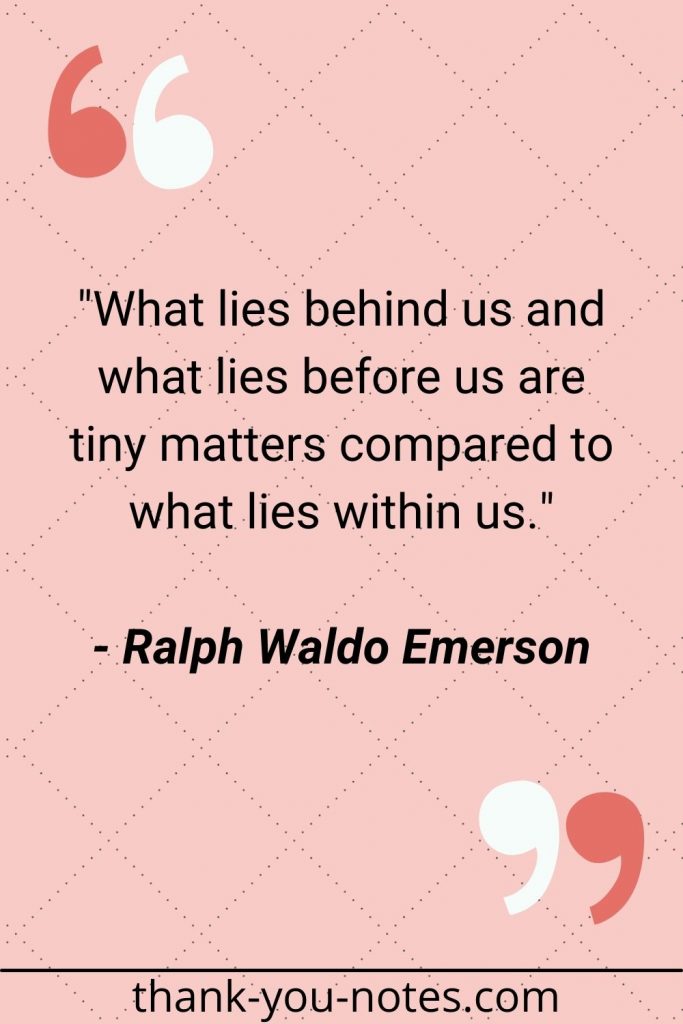 "What lies behind us and what lies before us are tiny matters compared to what lies within us."
Ralph Waldo Emerson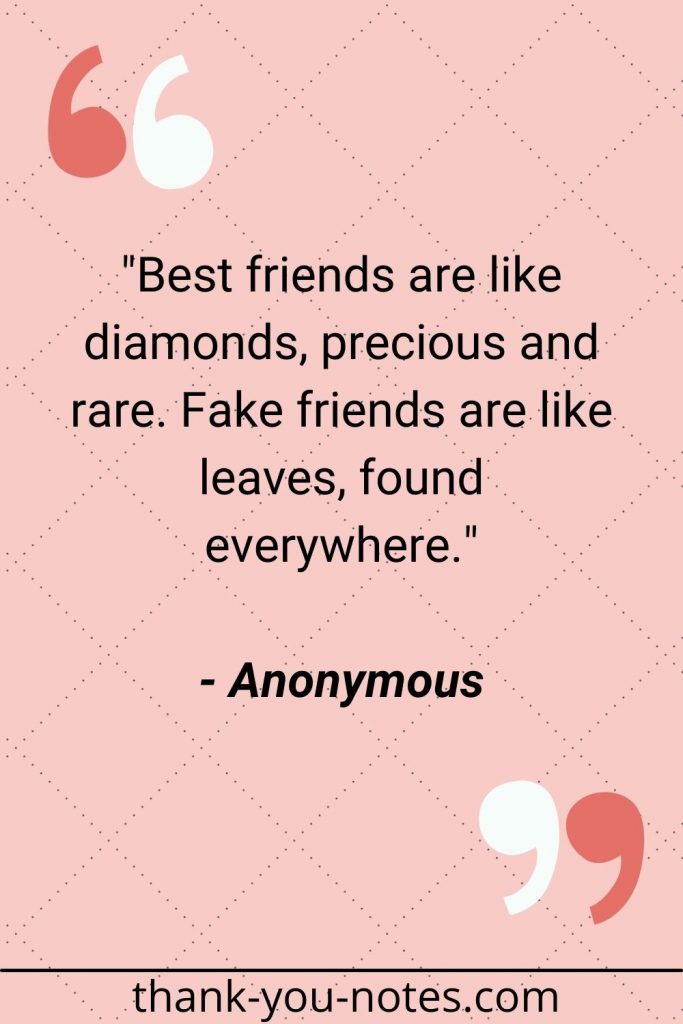 "Best friends are like diamonds, precious and rare. Fake friends are like leaves, found everywhere."
Anonymous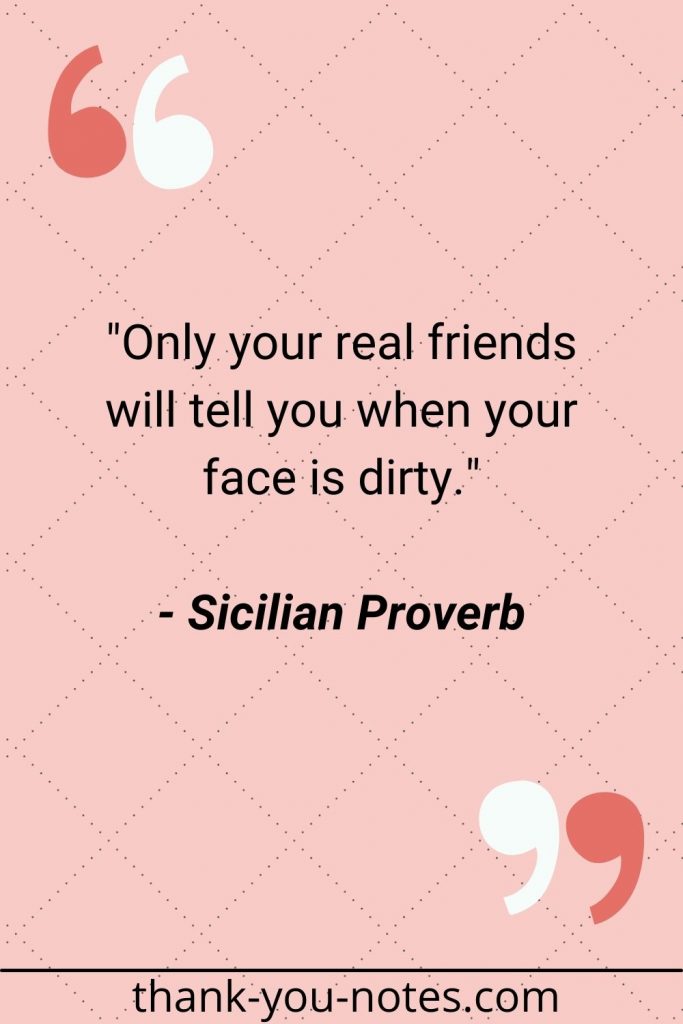 "Only your real friends will tell you when your face is dirty."
Sicilian Proverb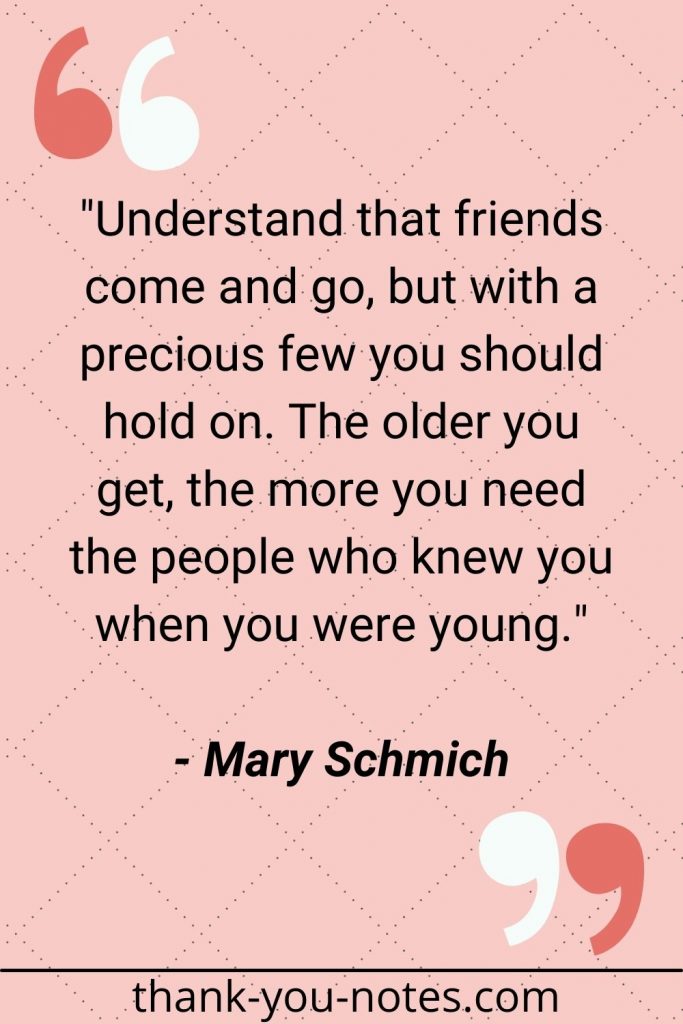 "Understand that friends come and go, but with a precious few you should hold on. The older you get, the more you need the people who knew you when you were young."
Mary Schmich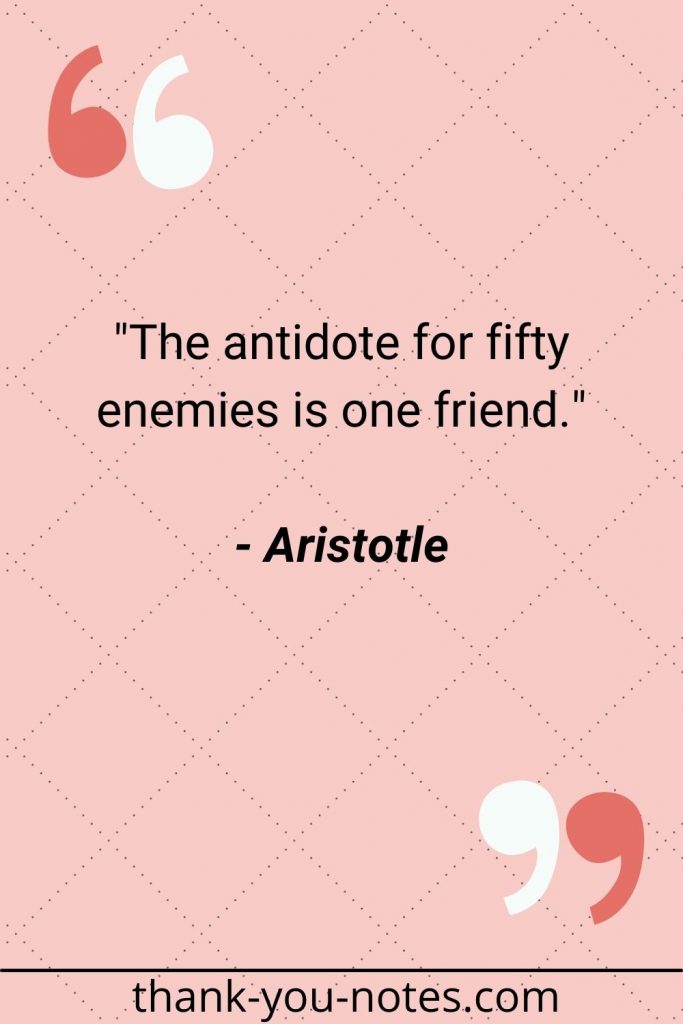 "The antidote for fifty enemies is one friend."
Aristotle
More Thank You Quotes!
Baby Shower Thank You Quotes
Wedding Thank You Quotes
Birthday Thank You Quotes
Christian Thank You Quotes
Business Thank You Quotes
Funny Thank You Quotes