A teacher quote or two is a good addition to your teacher's day celebrations. The following list contains some inspirational quotes for teachers.
In teaching, there is a conceptual and intellectual component, a concrete and abstract element, and a creative and sequential component. It's about people, but it's framed through ideas. The learning process is about content, hearts, and minds-whatever we can conceive of, teaching is both a cause and an effect.
Keeping that in mind, we've compiled a list of some of the most renowned quotes about teaching, with an emphasis on cultures, nationalities, races, and spiritualities-many of the things that make 'us' different have been leveraged to curate the list. One student at a time, the following 16 quotes represent everyday heroes at work in the classroom.
1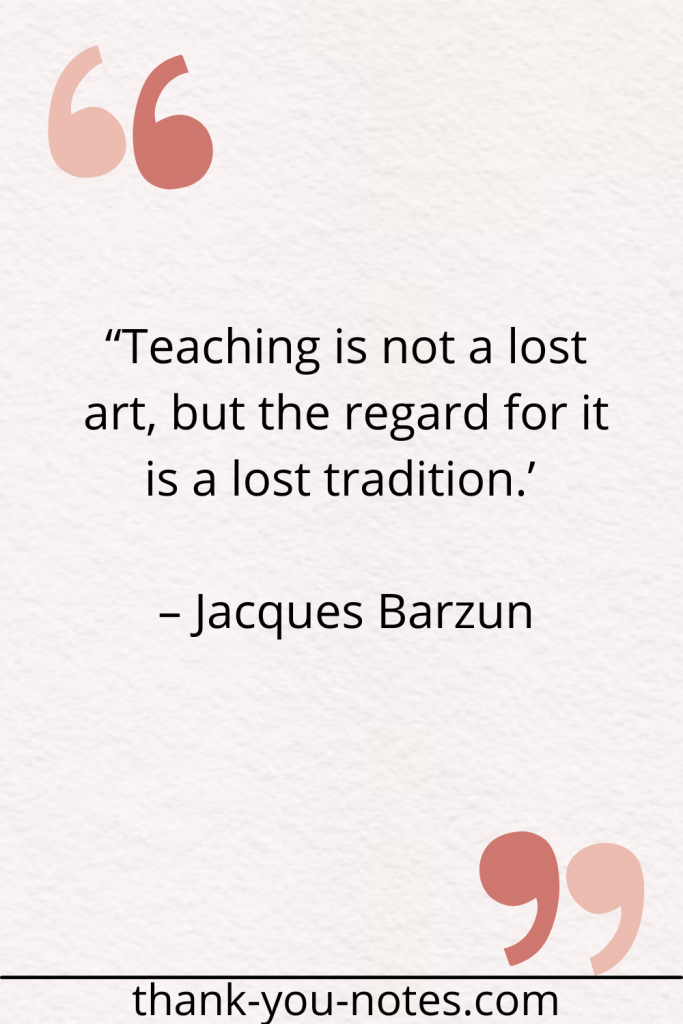 "Teaching is not a lost art, but the regard for it is a lost tradition.'
– Jacques Barzun
2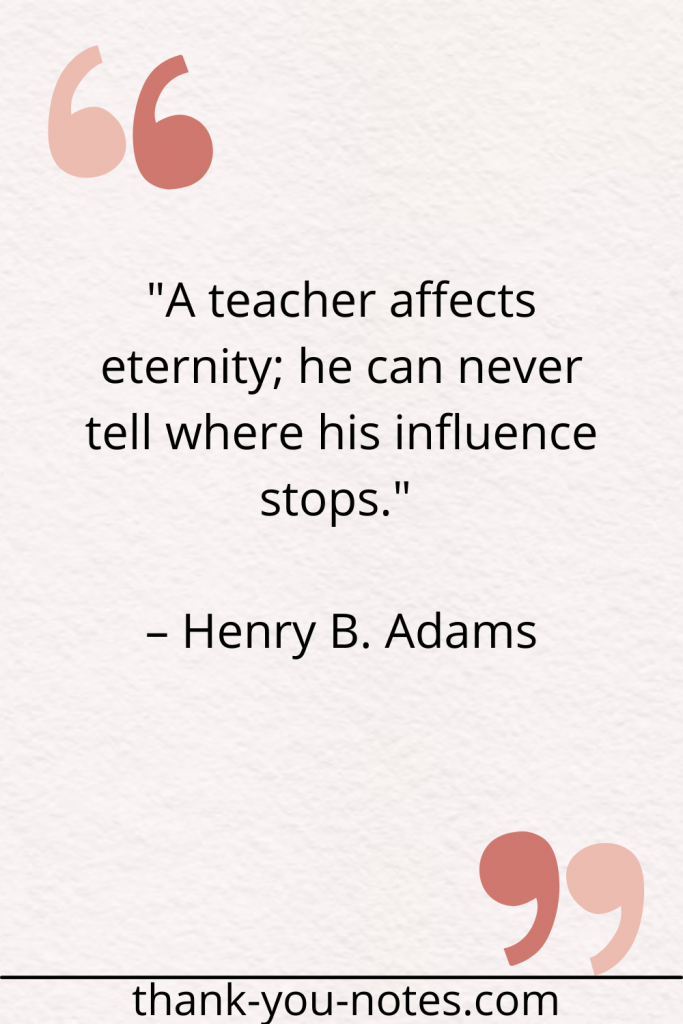 "A teacher affects eternity; he can never tell where his influence stops."
– Henry B. Adams
3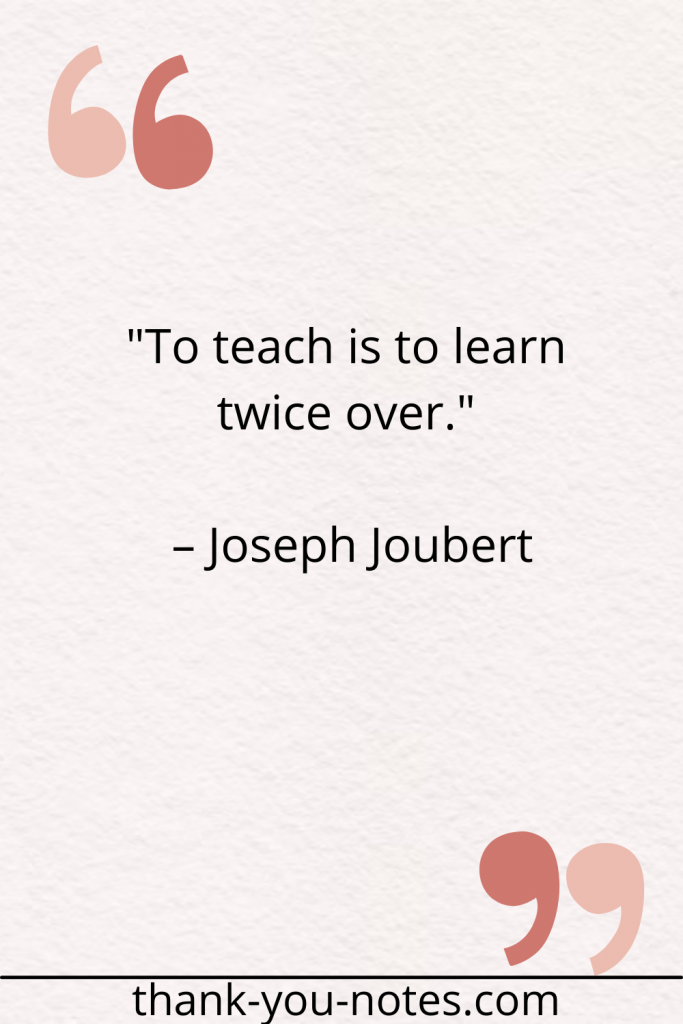 "To teach is to learn twice over."
– Joseph Joubert
4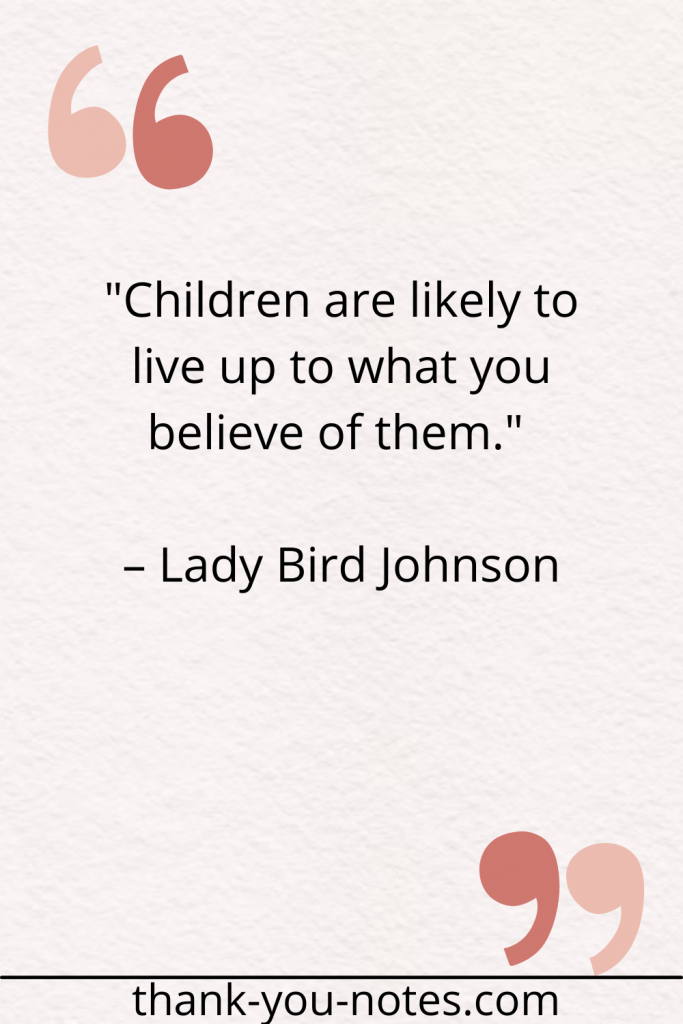 "Children are likely to live up to what you believe of them."
– Lady Bird Johnson
5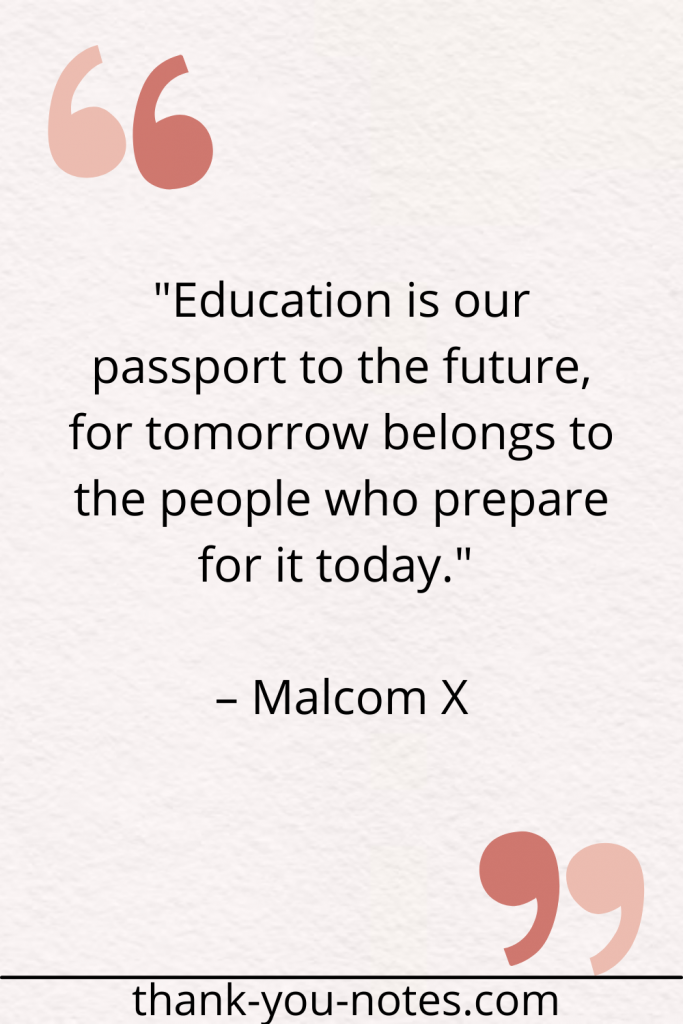 "Education is our passport to the future, for tomorrow belongs to the people who prepare for it today."
– Malcom X
6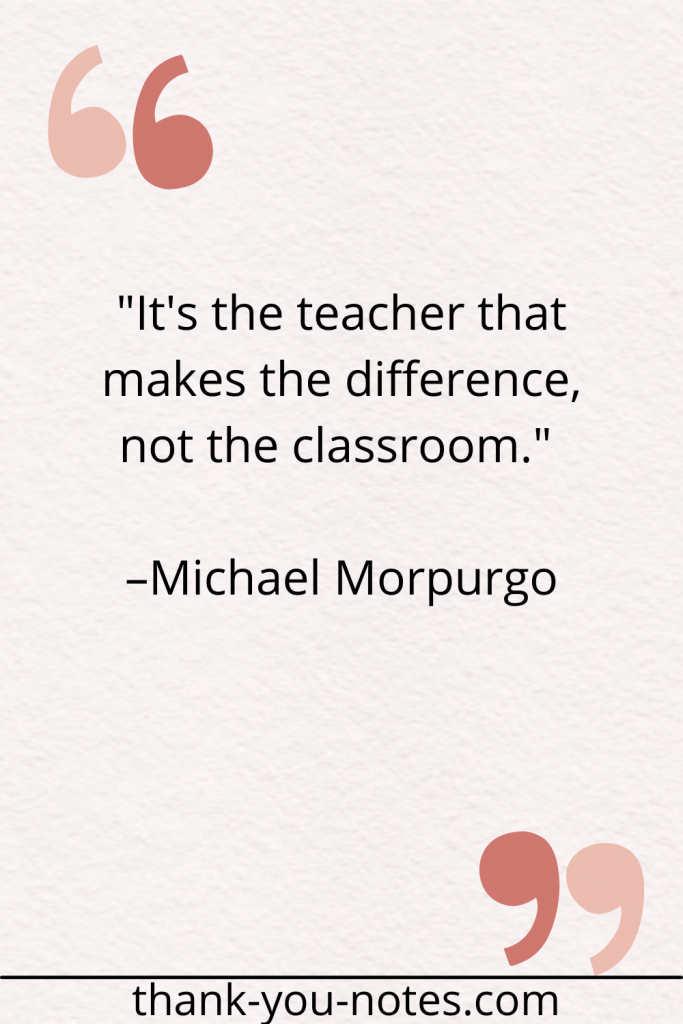 "It's the teacher that makes the difference, not the classroom."
–Michael Morpurgo
7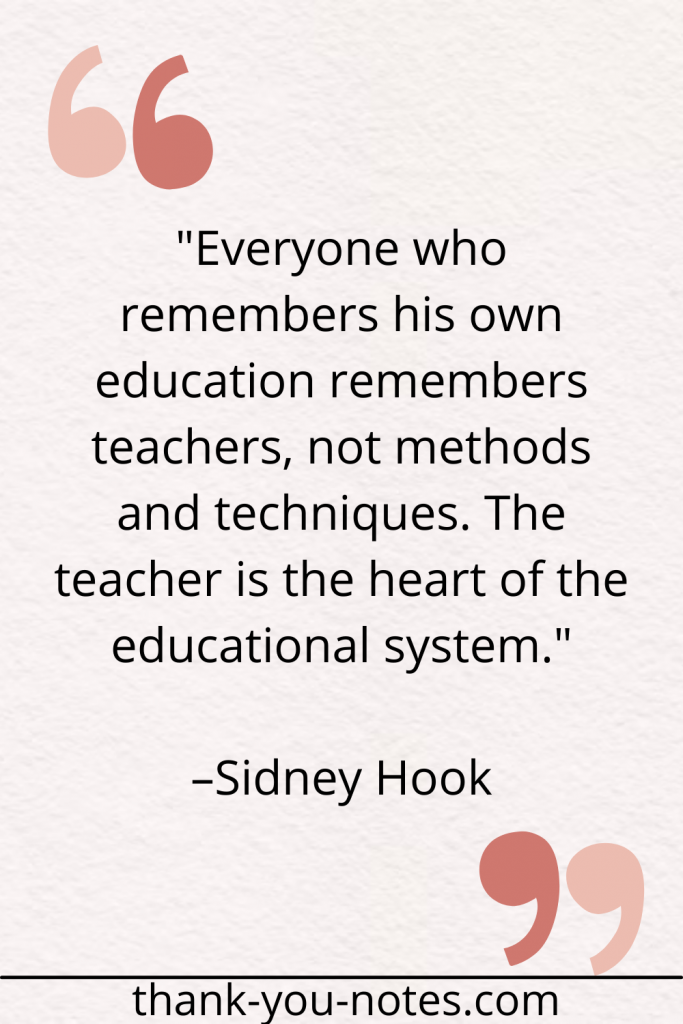 "Everyone who remembers his own education remembers teachers, not methods and techniques. The teacher is the heart of the educational system."
–Sidney Hook
8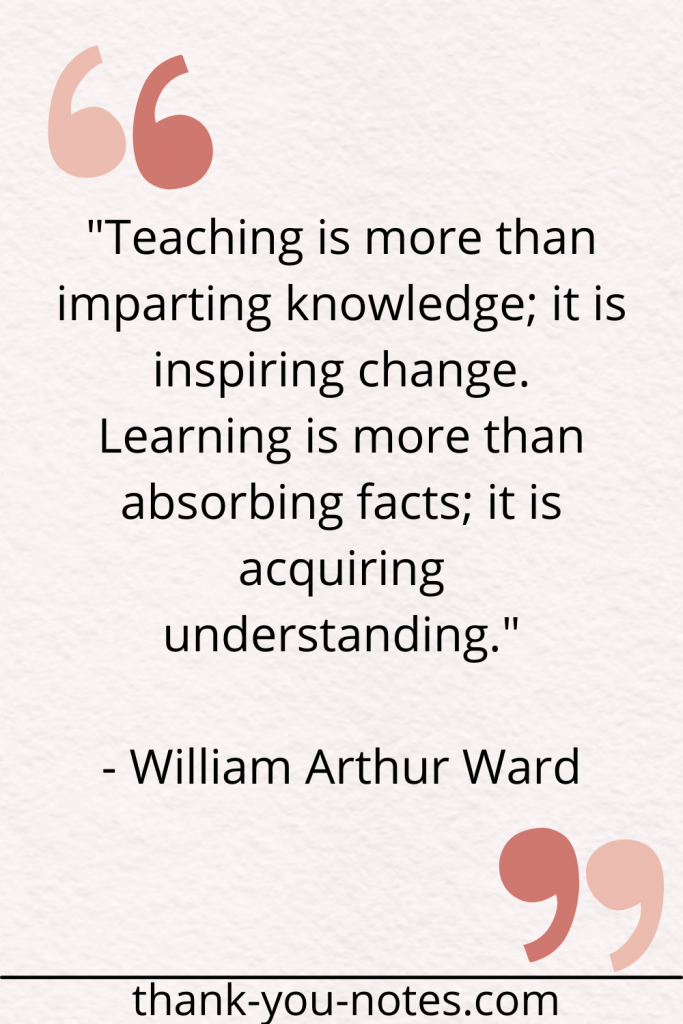 "Teaching is more than imparting knowledge; it is inspiring change. Learning is more than absorbing facts; it is acquiring understanding."
– William Arthur Ward
9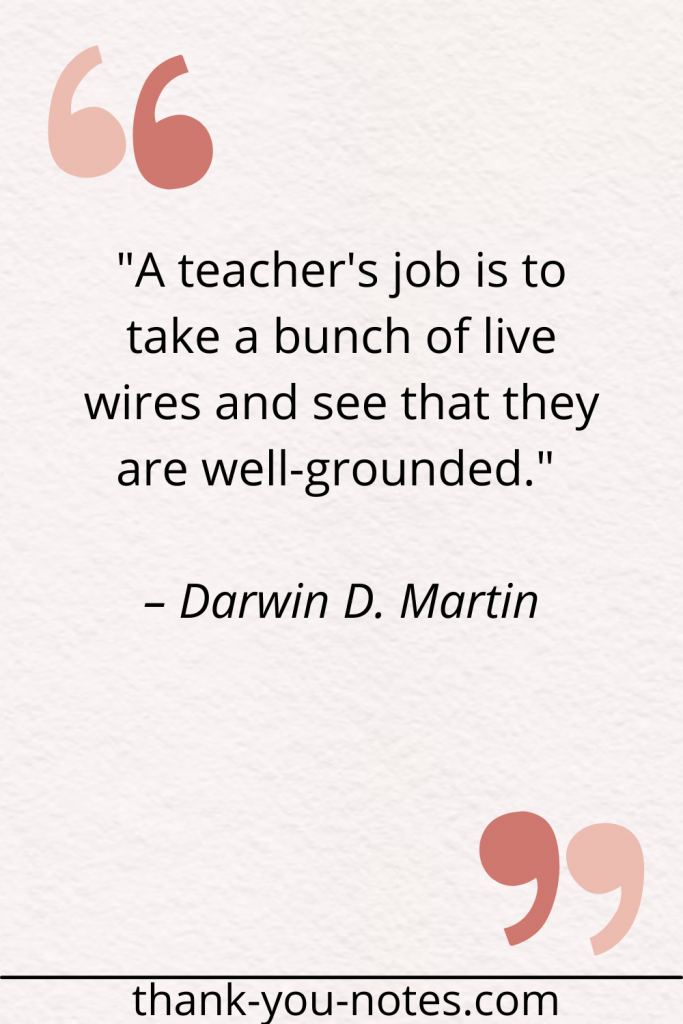 "A teacher's job is to take a bunch of live wires and see that they are well-grounded."
– Darwin D. Martin
10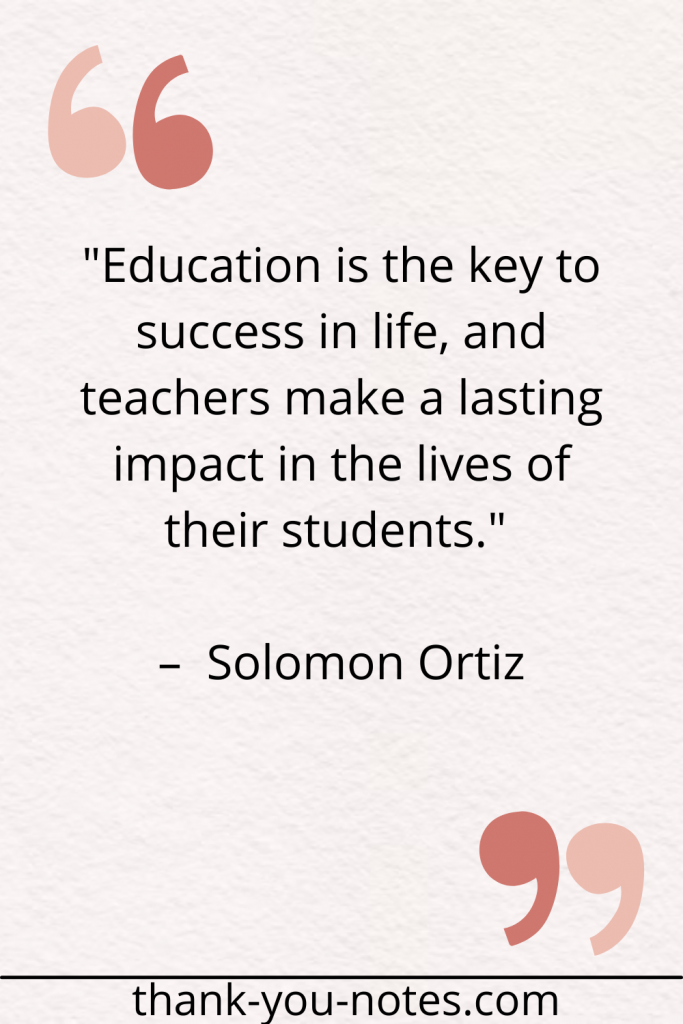 "Education is the key to success in life, and teachers make a lasting impact in the lives of their students."
– Solomon Ortiz
11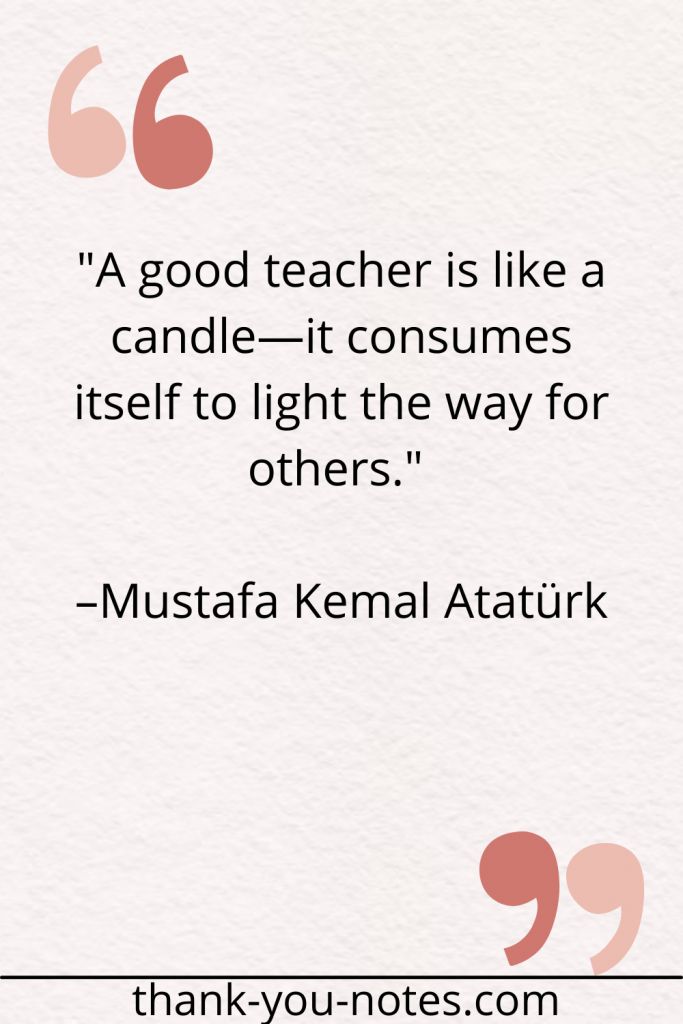 "A good teacher is like a candle—it consumes itself to light the way for others."
–Mustafa Kemal Atatürk
12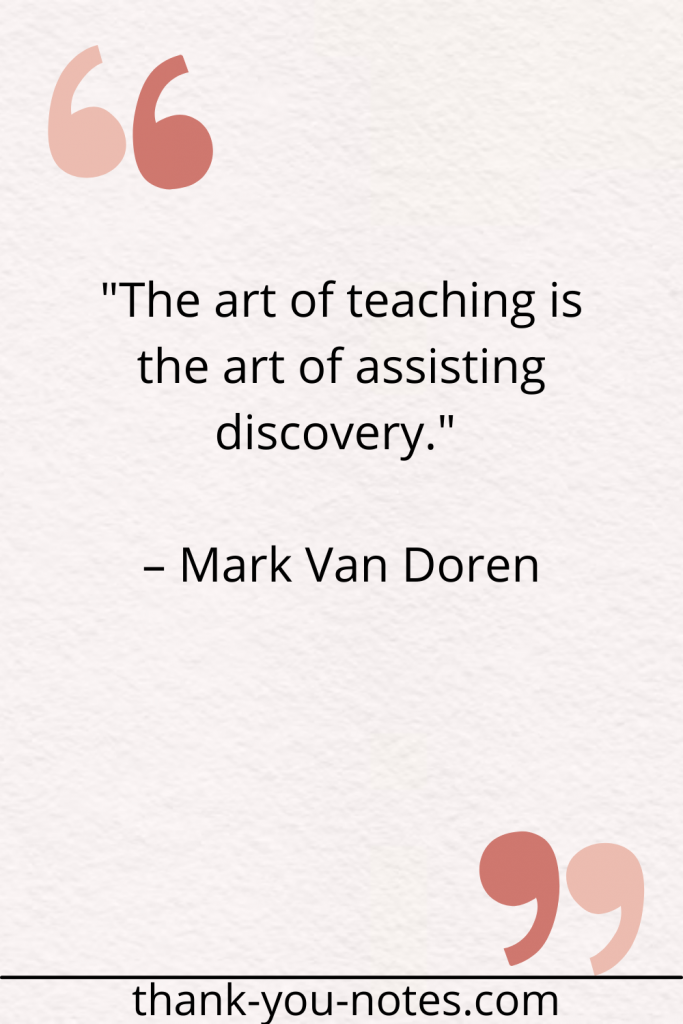 "The art of teaching is the art of assisting discovery."
– Mark Van Doren
13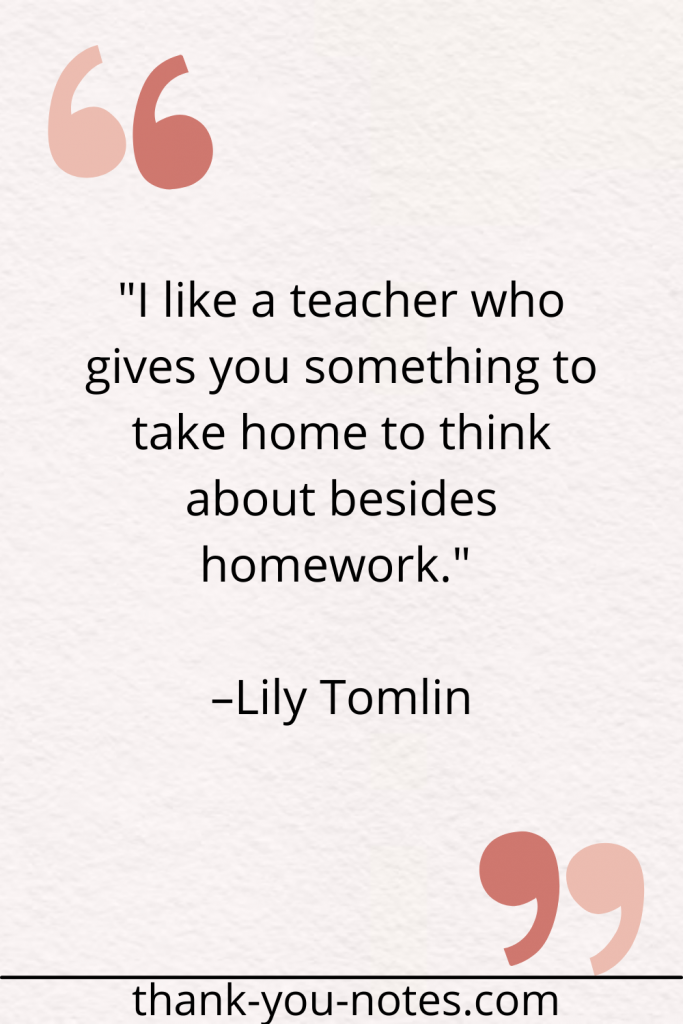 "I like a teacher who gives you something to take home to think about besides homework."
–Lily Tomlin
14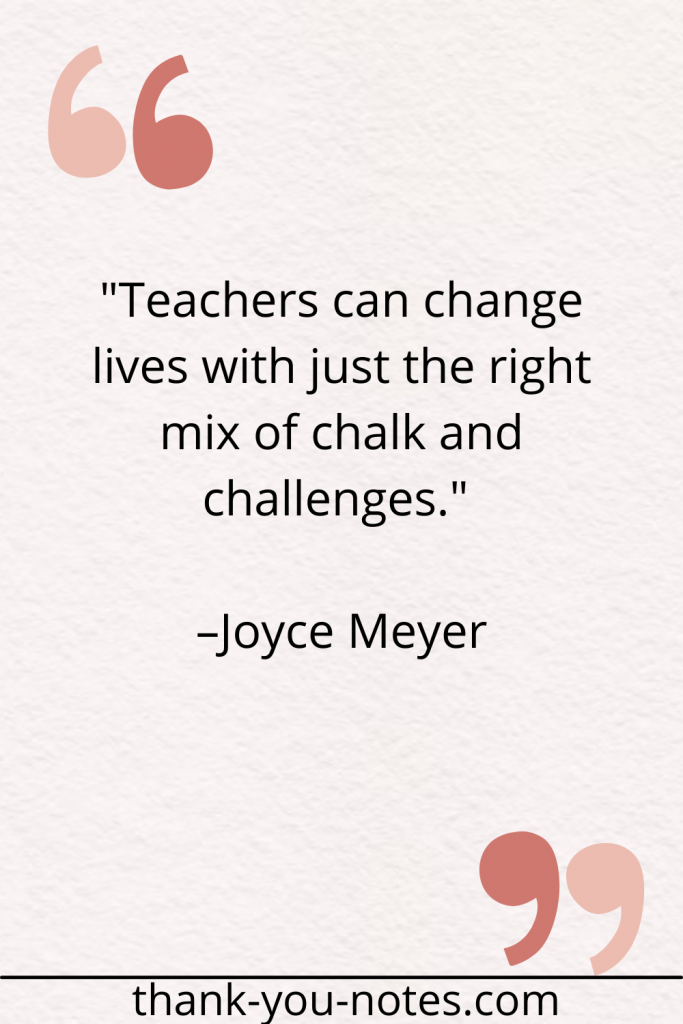 "Teachers can change lives with just the right mix of chalk and challenges."
–Joyce Meyer
15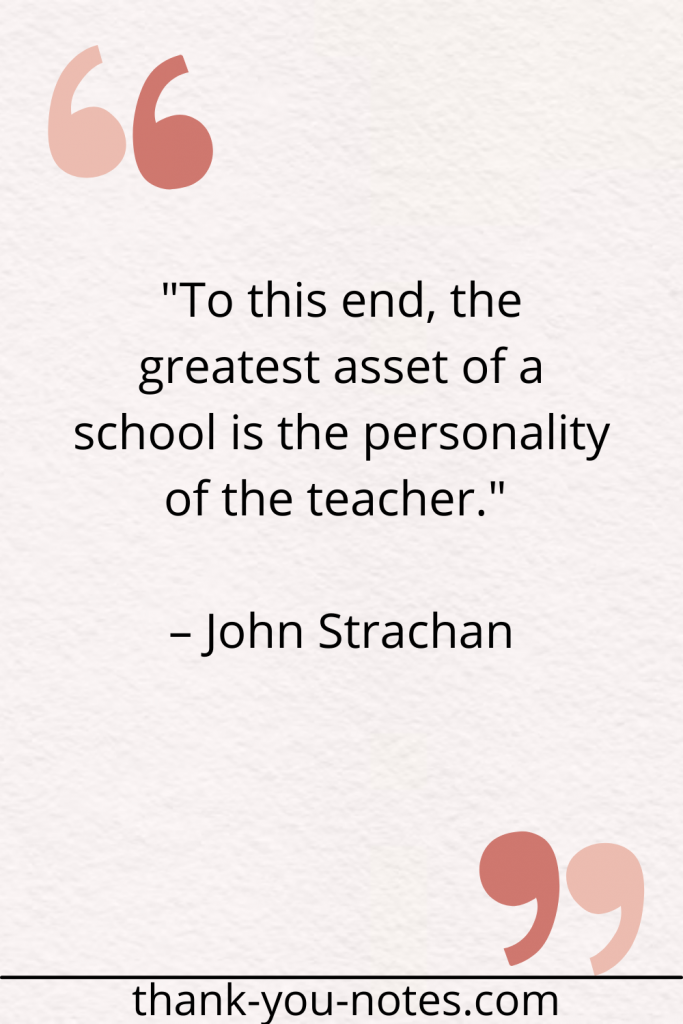 "To this end, the greatest asset of a school is the personality of the teacher."
– John Strachan
16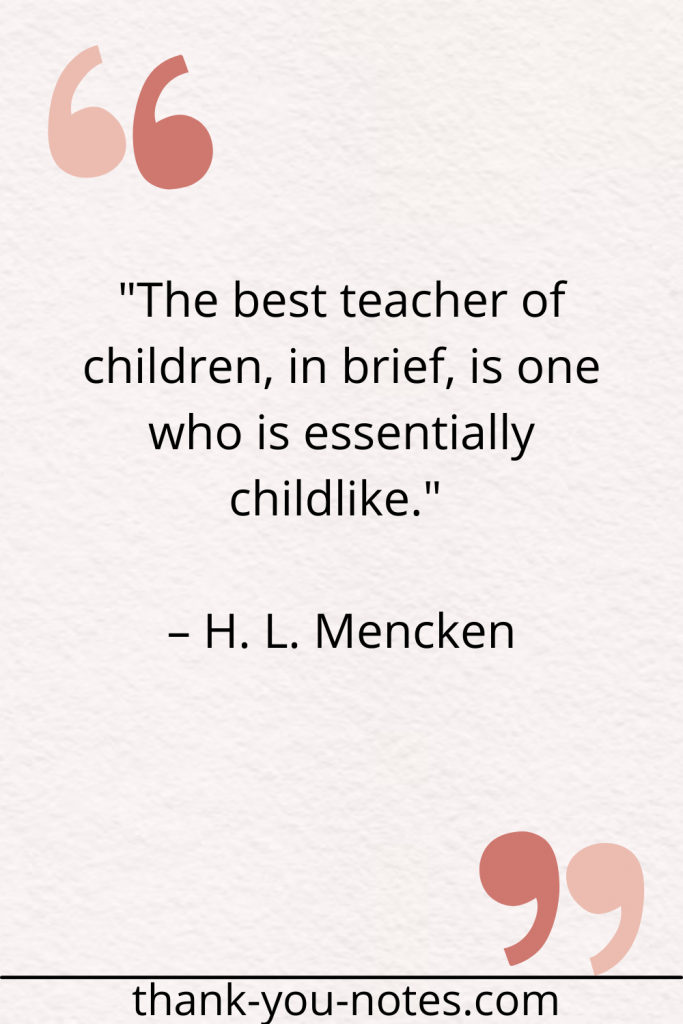 "The best teacher of children, in brief, is one who is essentially childlike."
– H. L. Mencken