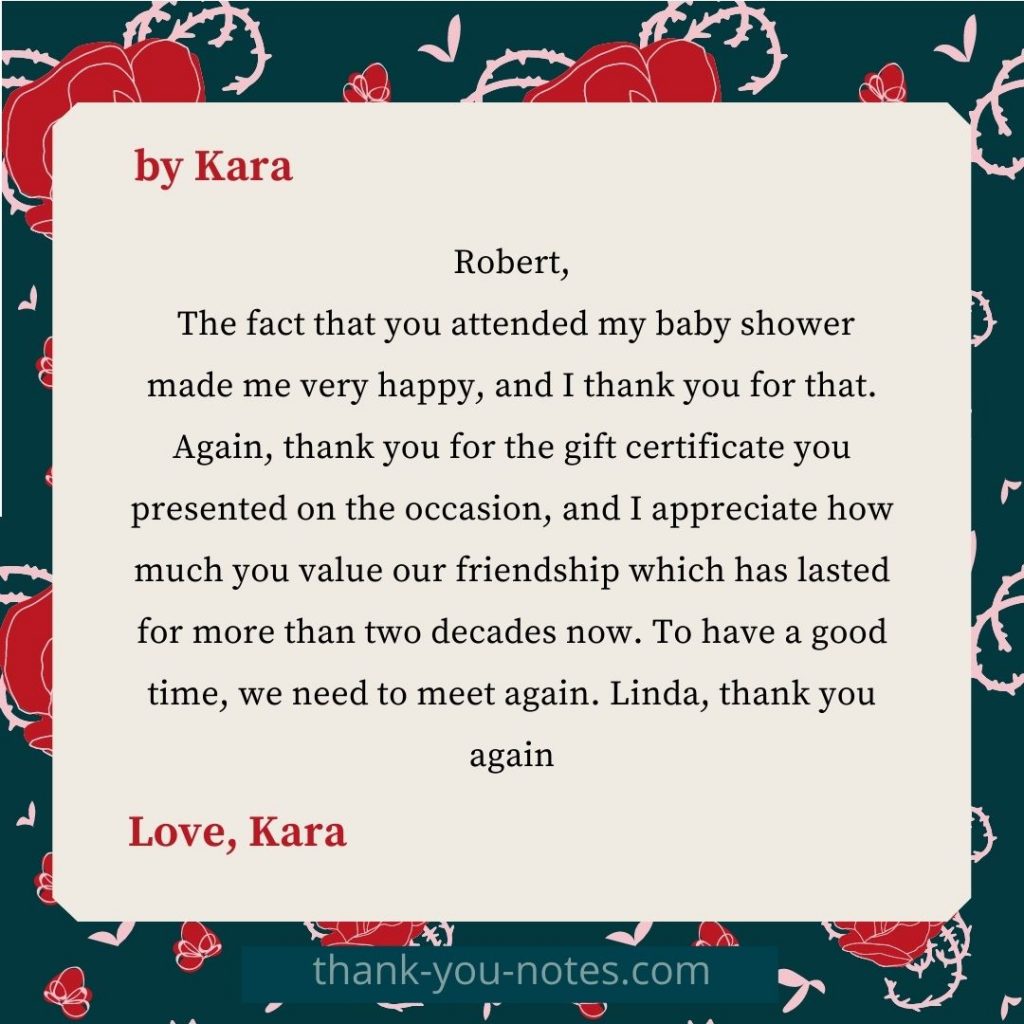 by Kara
Robert,
The fact that you attended my baby shower made me very happy, and I thank you for that. Again, thank you for the gift certificate you presented on the occasion, and I appreciate how much you value our friendship which has lasted for more than two decades now. To have a good time, we need to meet again. Linda, thank you again
Love, Kara
Join in and write your own page! It's easy to do. How?
Simply click here to return to Baby Shower Thank You Notes.