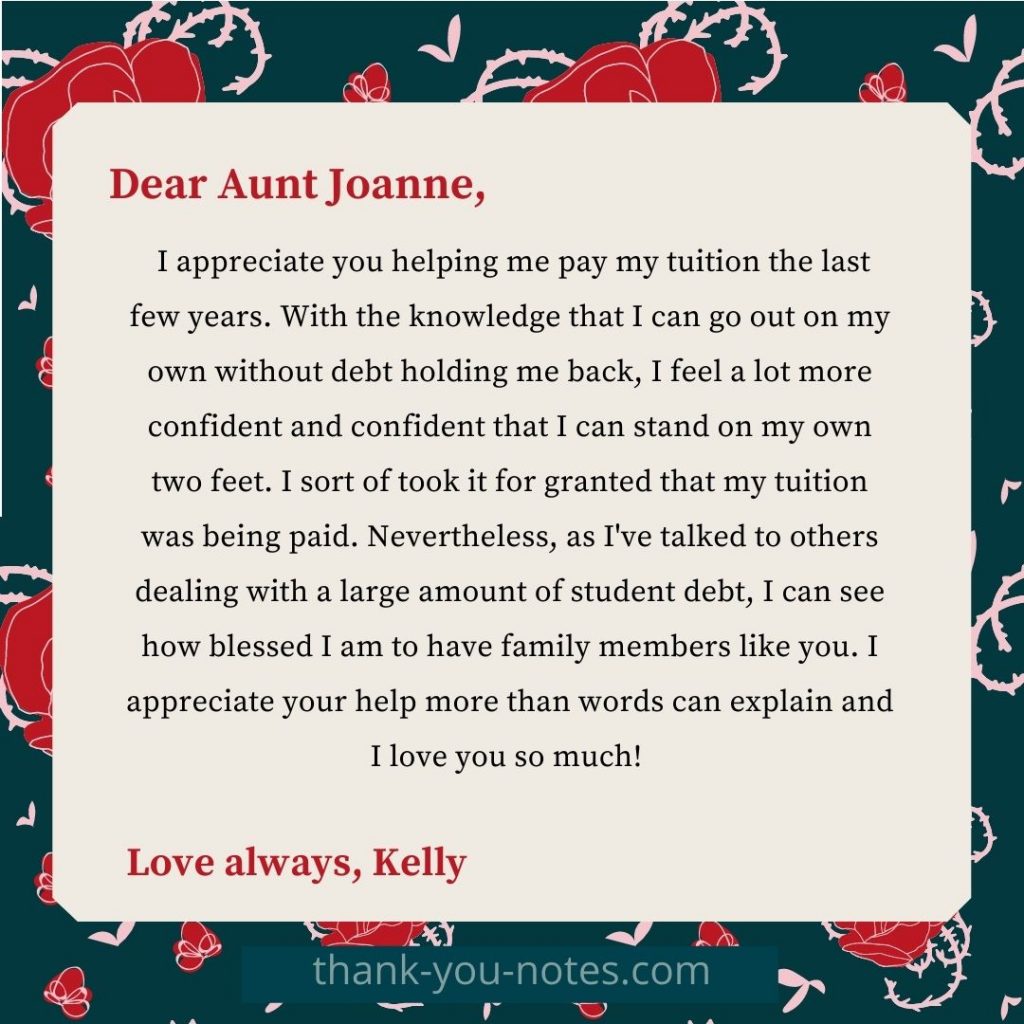 Dear Aunt Joanne,

  I appreciate you helping me pay my tuition the last few years. With the knowledge that I can go out on my own without debt holding me back, I feel a lot more confident and confident that I can stand on my own two feet.   

  I sort of took it for granted that my tuition was being paid. Nevertheless, as I've talked to others dealing with a large amount of student debt, I can see how blessed I am to have family members like you.   

I appreciate your help more than words can explain and I love you so much!

Love always, 
Kelly
Write your own page and join in! It's easy to do. How?
Simply click here to return to Graduation Thank You Notes.