A wedding thank you quote can help you come up with the perfect wording to use in a thoughtful card for your guests and organizers. It's a small gesture that could mean a lot to those who took the time to celebrate your marriage and support you as a couple.
We have compiled a list of wedding thank you quotes.
Use these popular quotes and sayings to spice up your wedding thank you notes, or to add to your wedding favors.
Thankfully, we have a treasure trove of romantic, loving, and thankful quotes from some of the greatest thinkers and writers of all time.
Is there a nice quote that would be perfect for a wedding thank you note? Please add your favorite at the bottom of this page!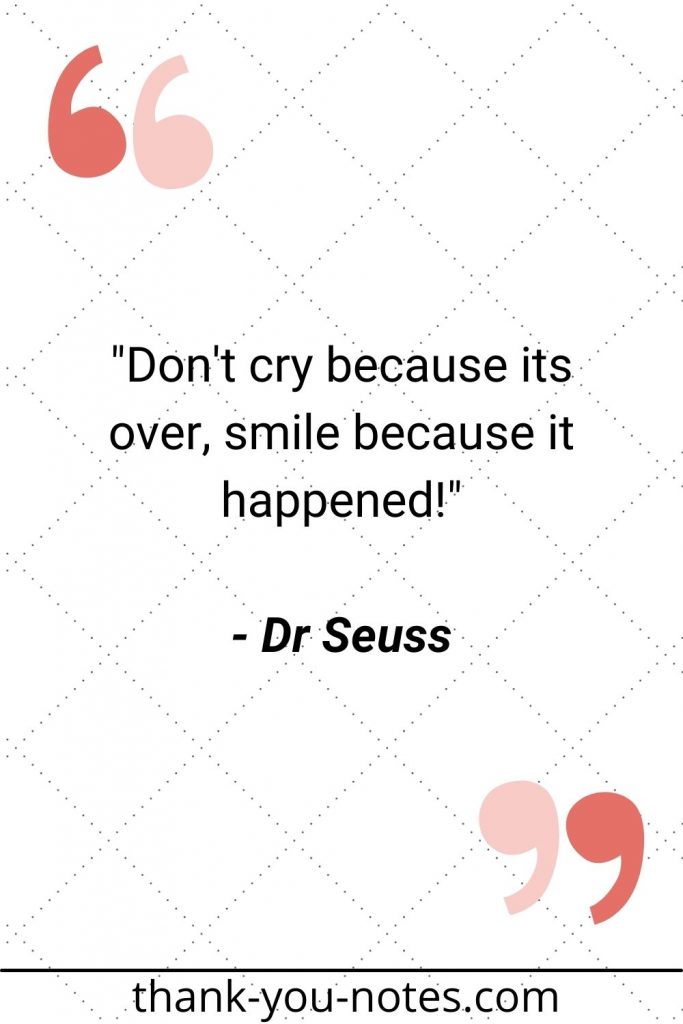 "Don't cry because its over, smile because it happened!"
– Dr Seuss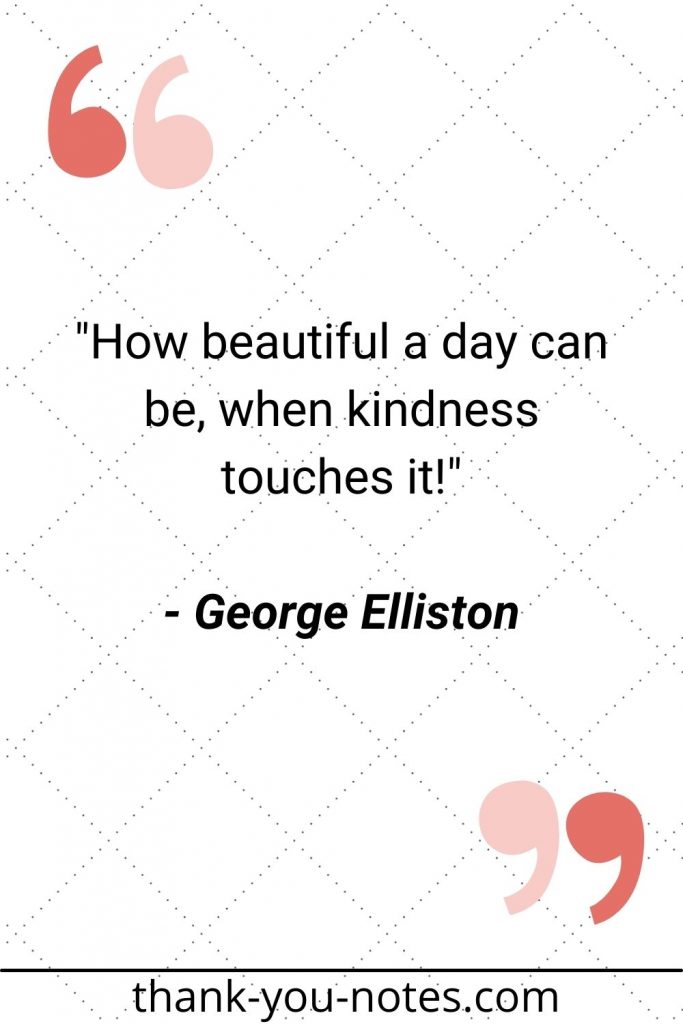 "How beautiful a day can be, when kindness touches it!"
– George Elliston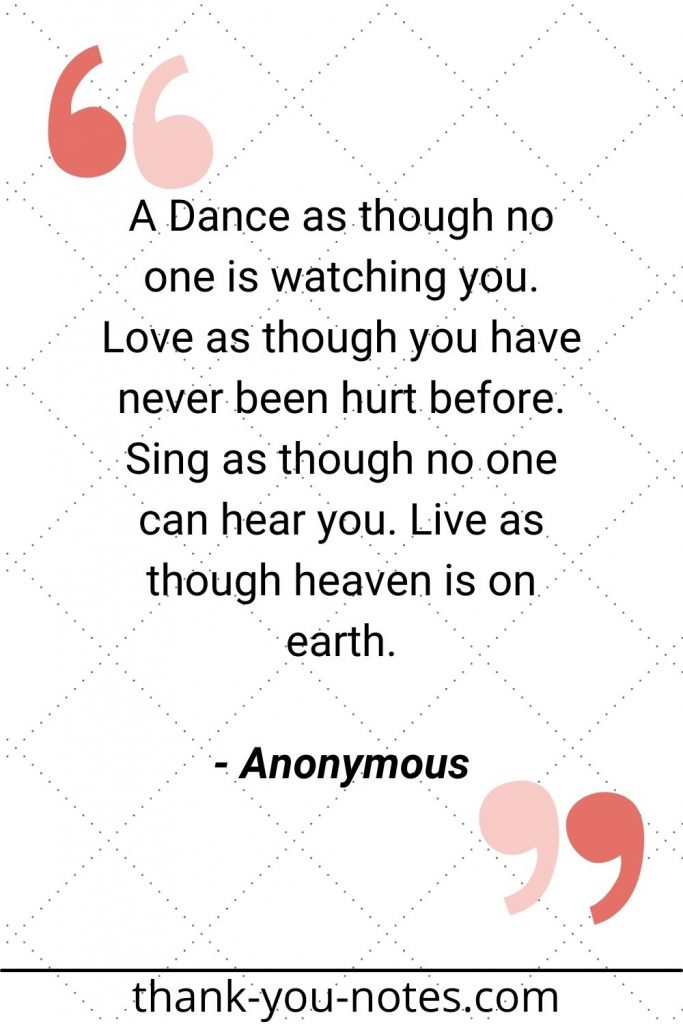 A Dance as though no one is watching you. Love as though you have never been hurt before. Sing as though no one can hear you. Live as though heaven is on earth.
– Anonymous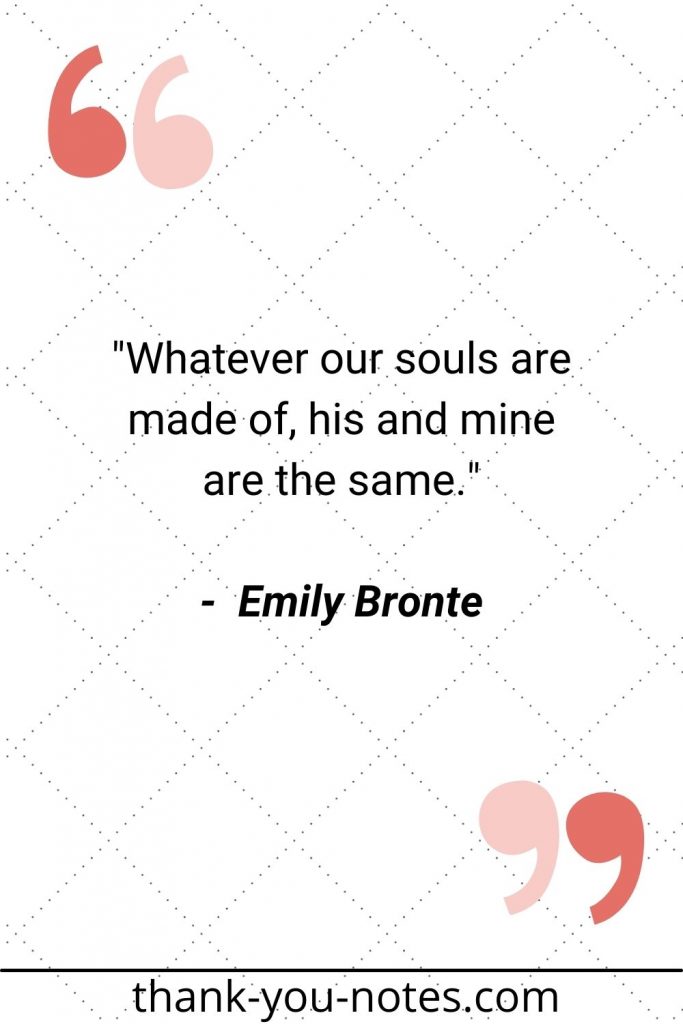 "Whatever our souls are made of, his and mine are the same."
– Emily Bronte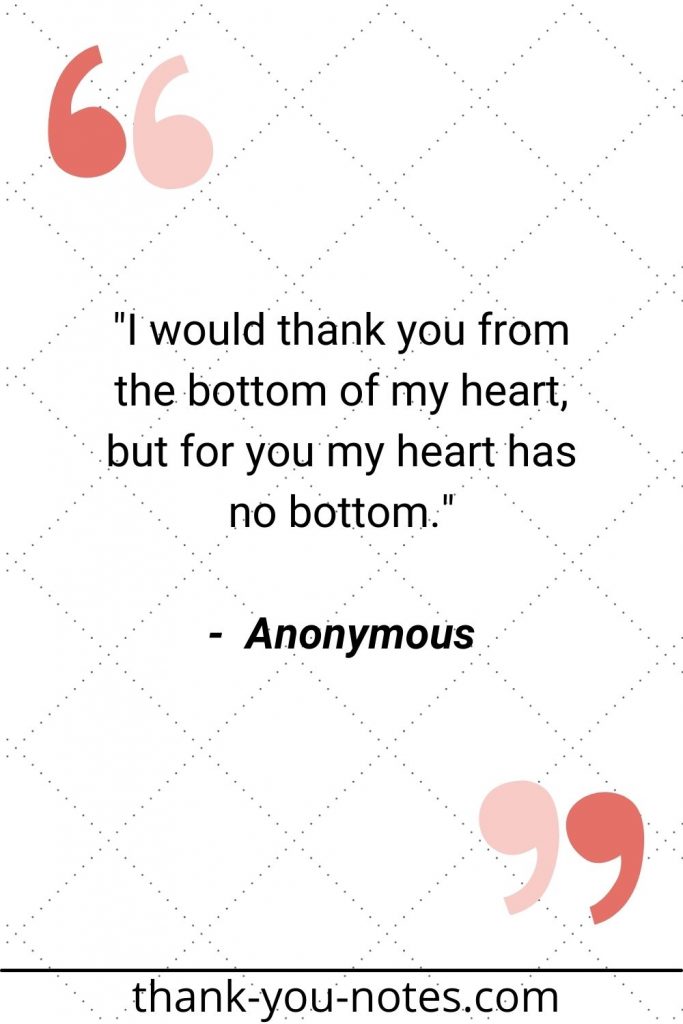 "I would thank you from the bottom of my heart, but for you my heart has no bottom."
– Anonymous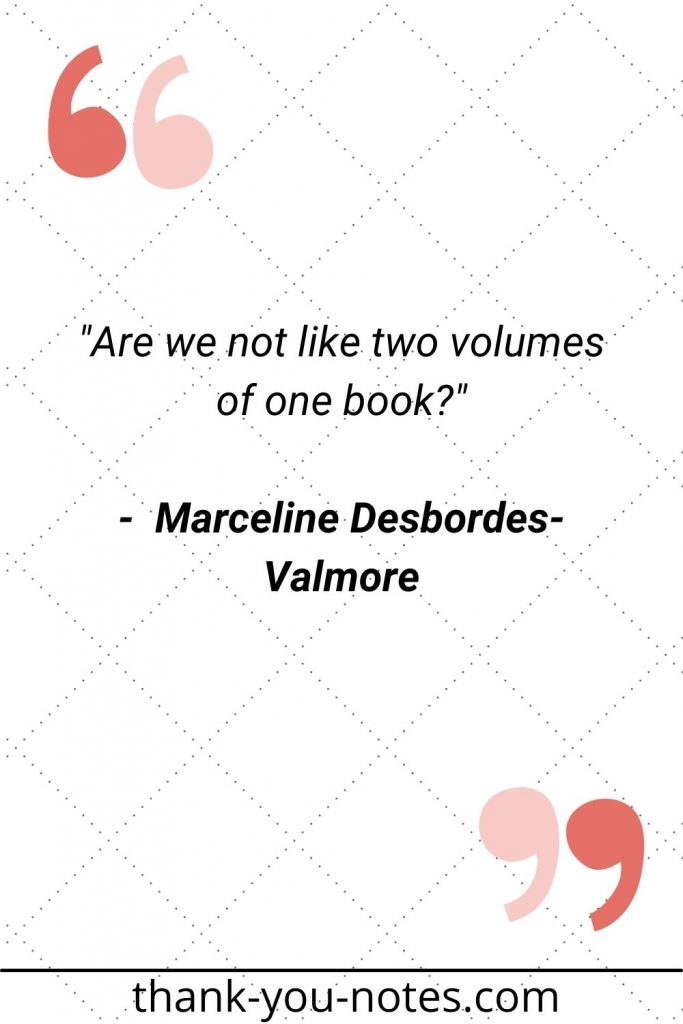 "Are we not like two volumes of one book?"
– Marceline Desbordes-Valmore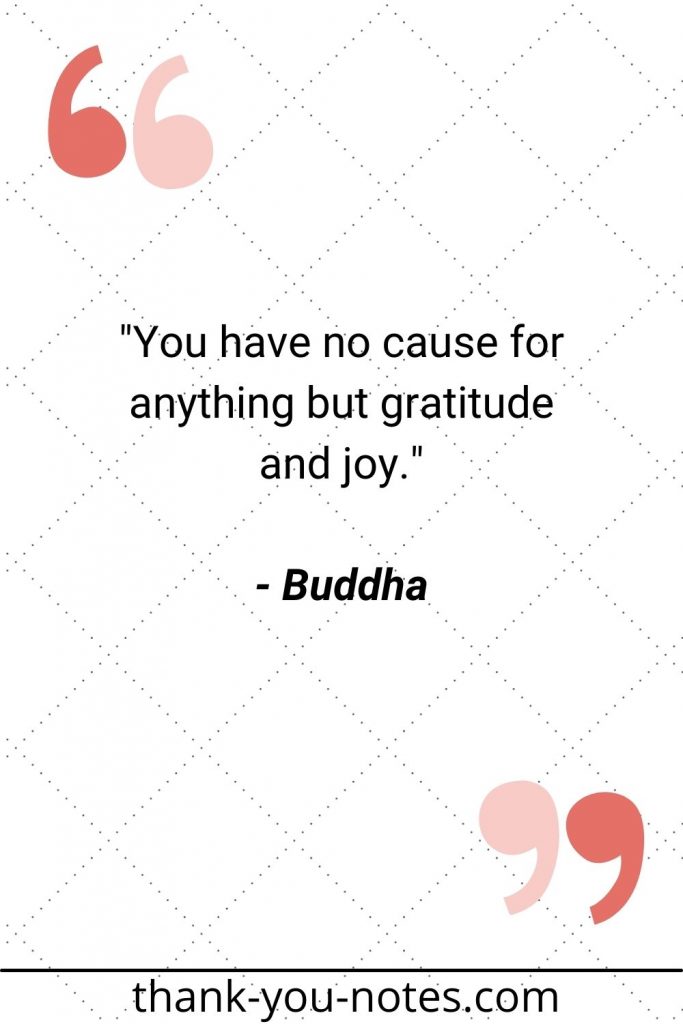 "You have no cause for anything but gratitude and joy."
– Buddha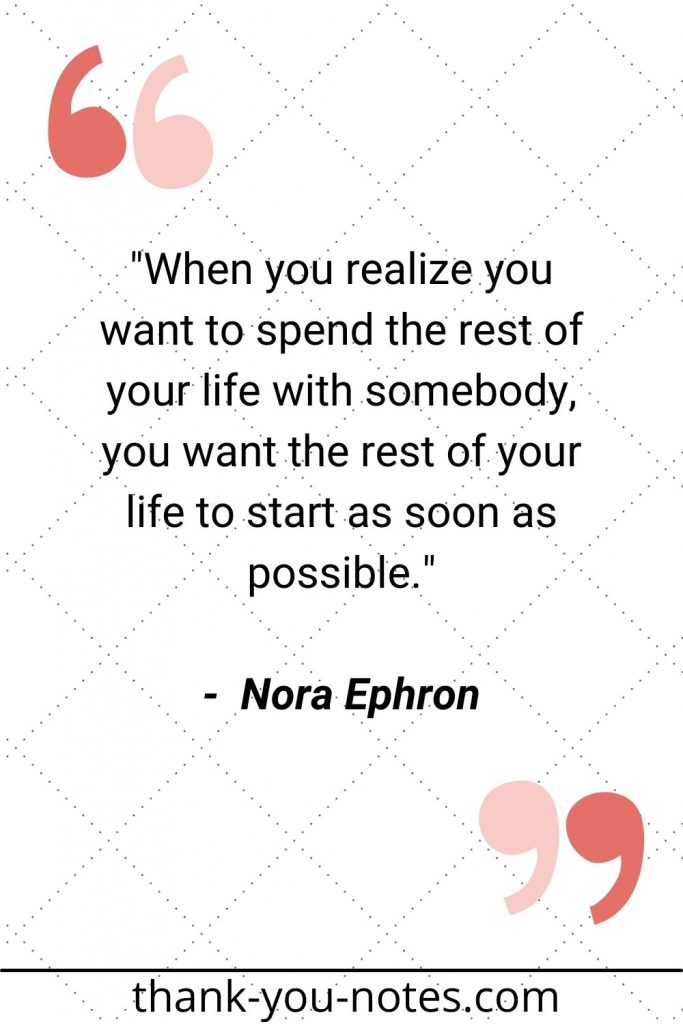 "When you realize you want to spend the rest of your life with somebody, you want the rest of your life to start as soon as possible."
– Nora Ephron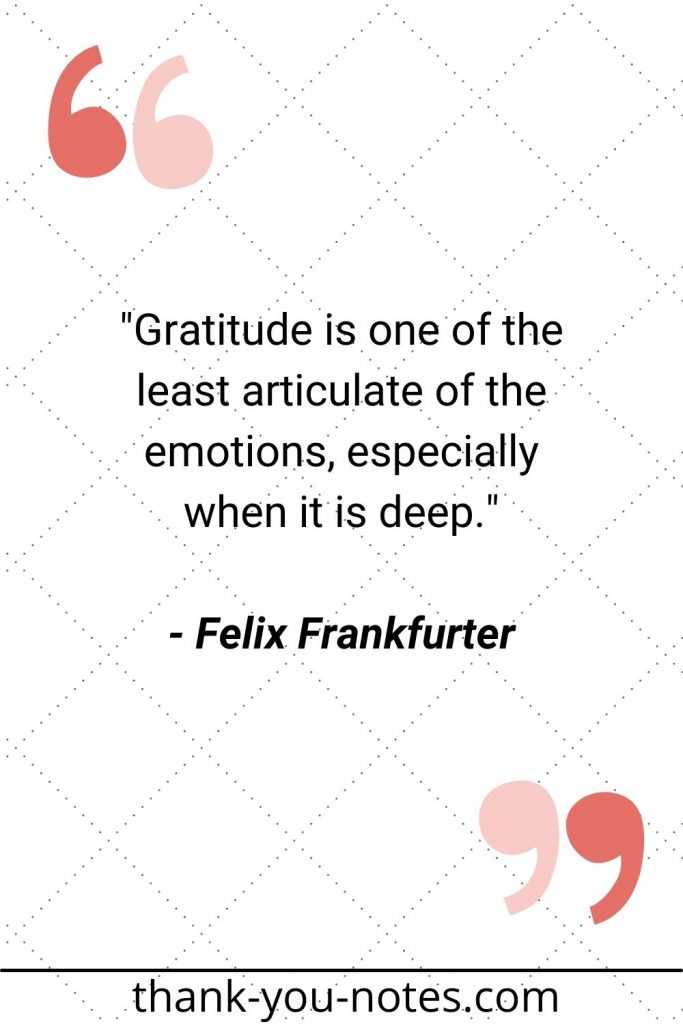 "Gratitude is one of the least articulate of the emotions, especially when it is deep."
– Felix Frankfurter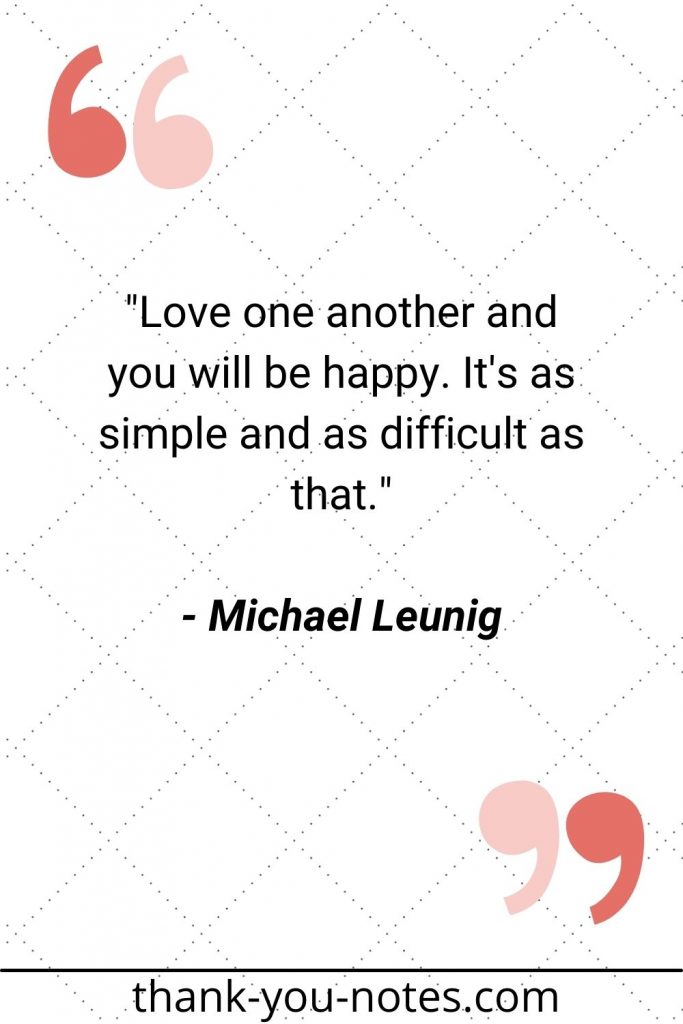 "Love one another and you will be happy. It's as simple and as difficult as that."
– Michael Leunig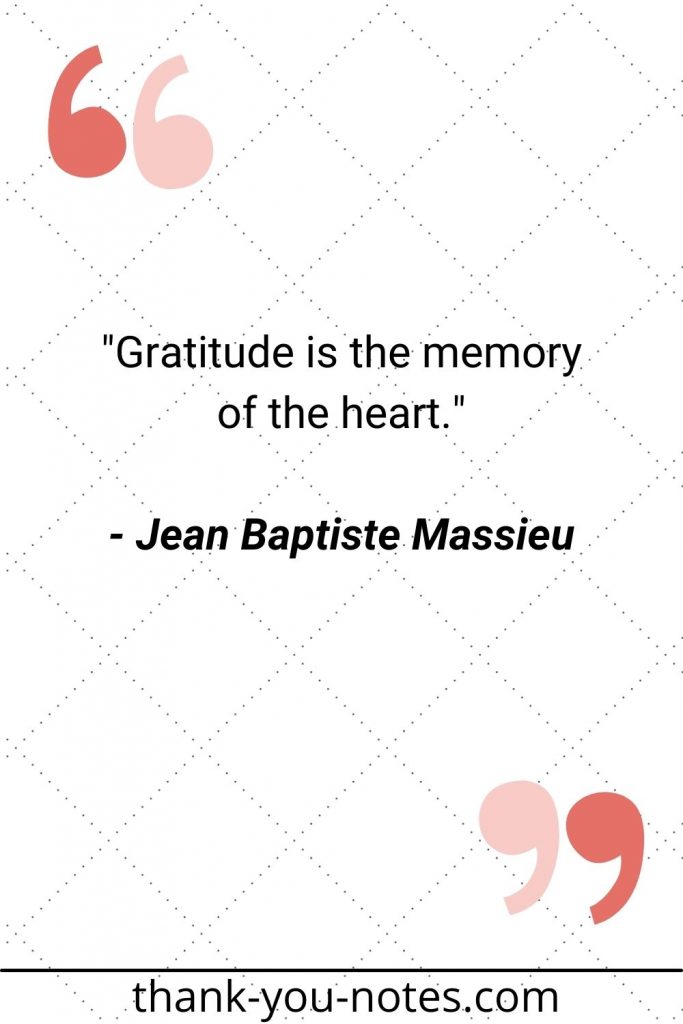 "Gratitude is the memory of the heart."
– Jean Baptiste Massieu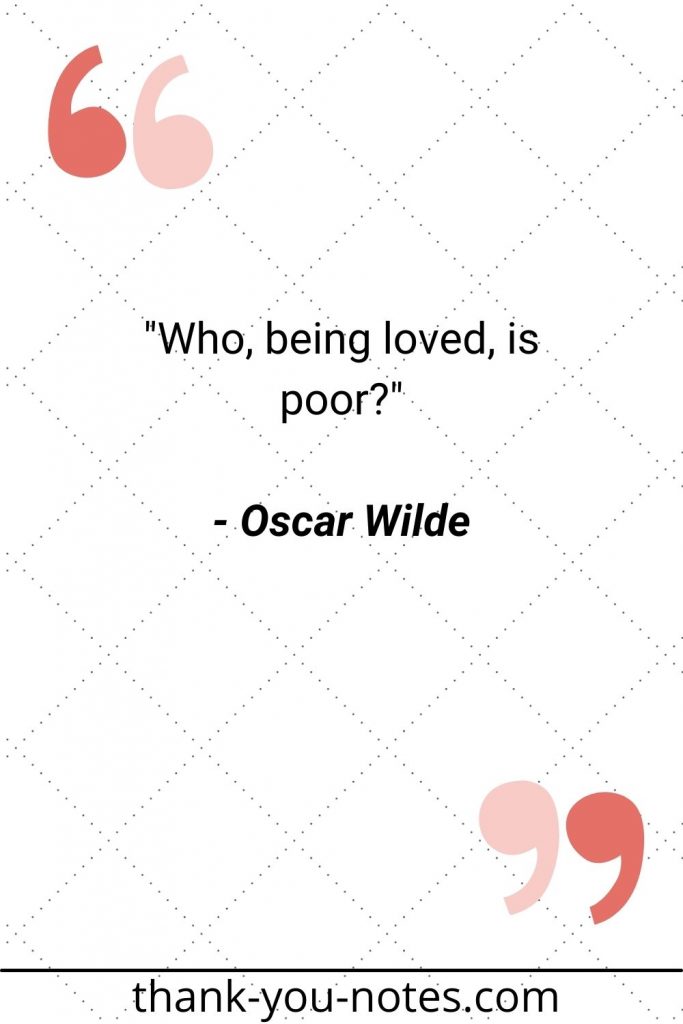 "Who, being loved, is poor?"
– Oscar Wilde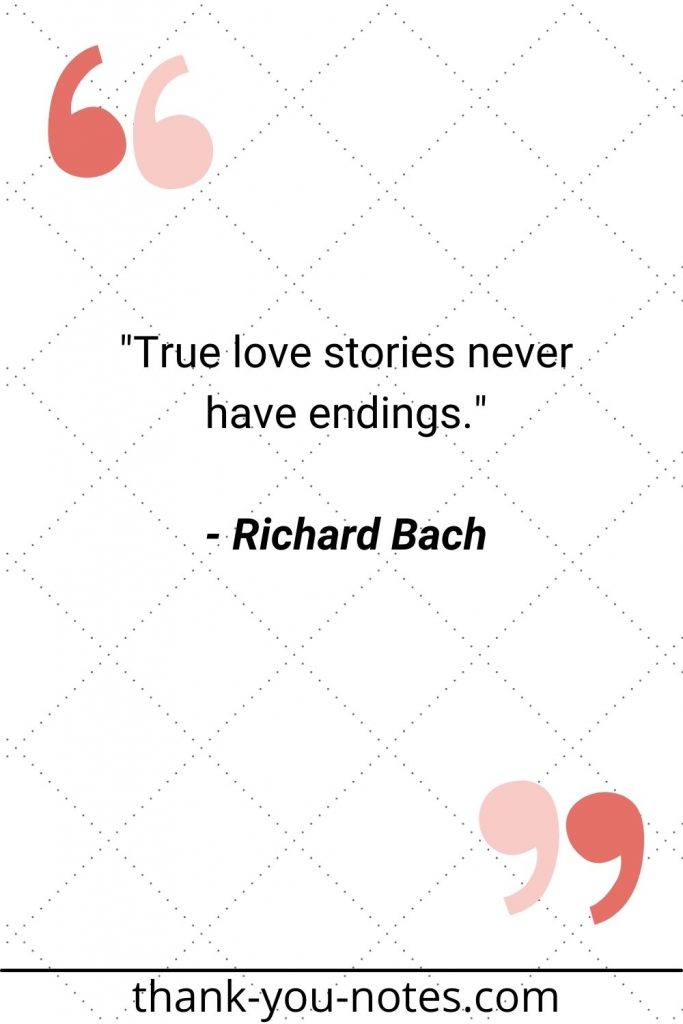 "True love stories never have endings."
– Richard Bach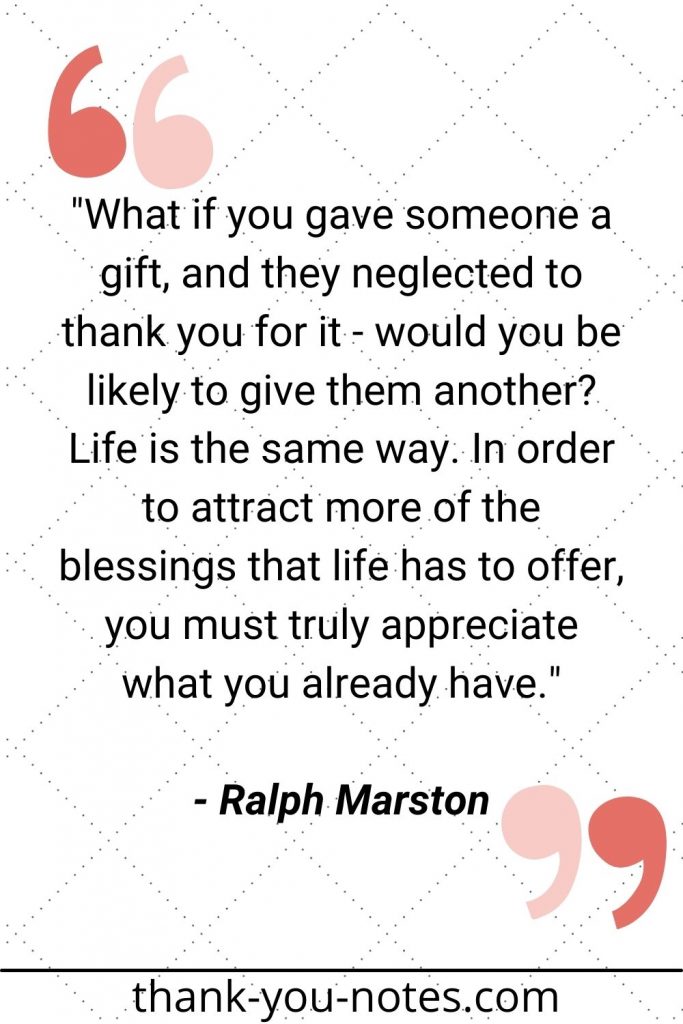 "What if you gave someone a gift, and they neglected to thank you for it – would you be likely to give them another? Life is the same way. In order to attract more of the blessings that life has to offer, you must truly appreciate what you already have."
Ralph Marston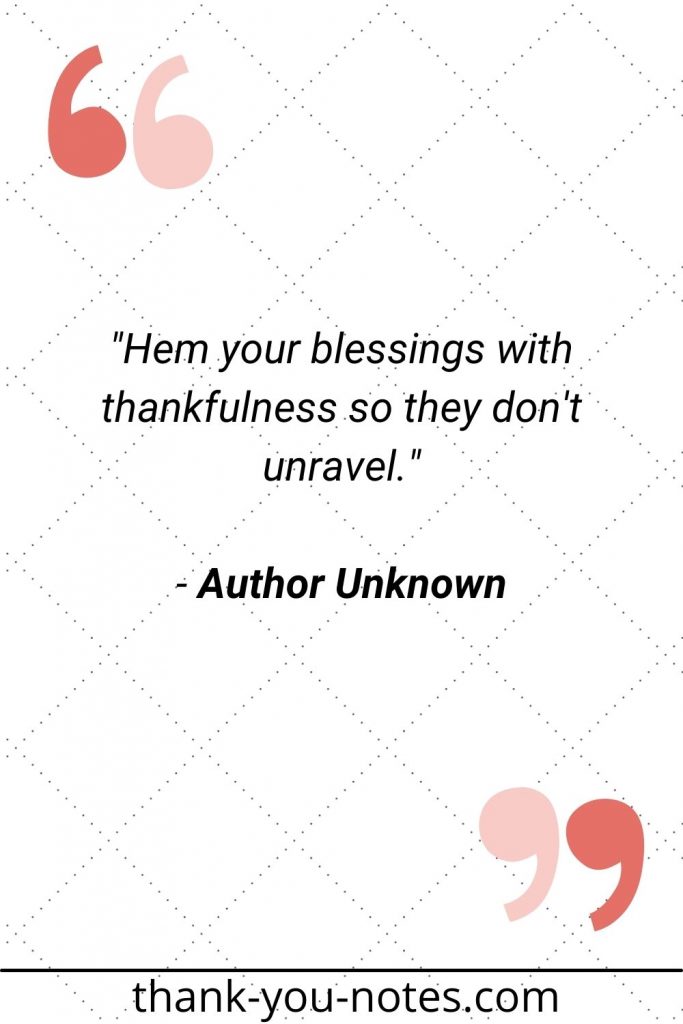 "Hem your blessings with thankfulness so they don't unravel."
– Author Unknown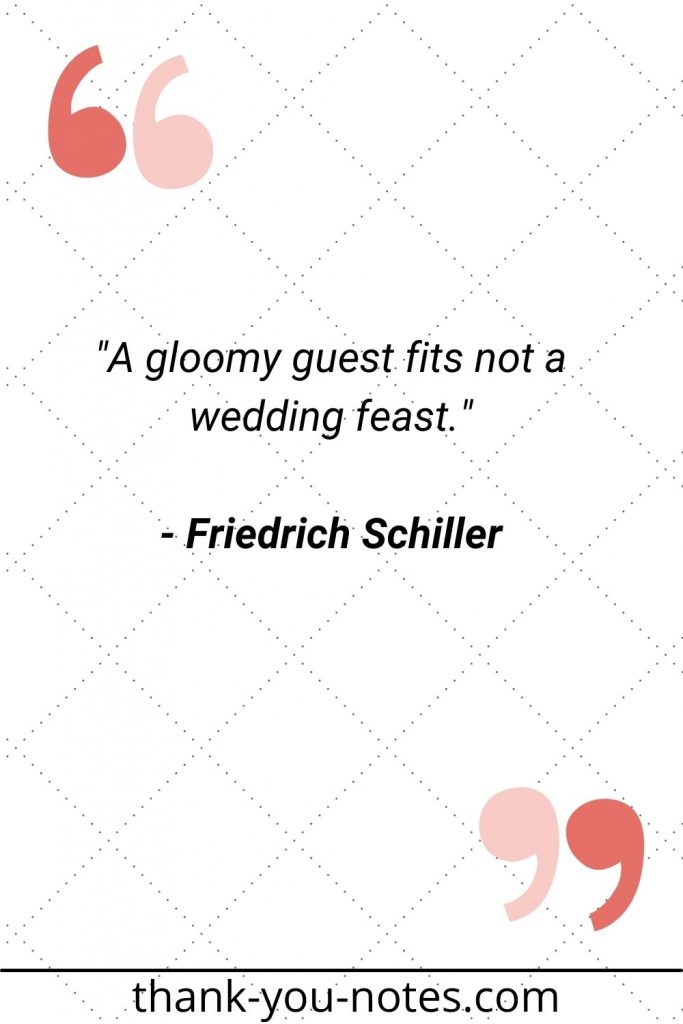 "A gloomy guest fits not a wedding feast."
– Friedrich Schiller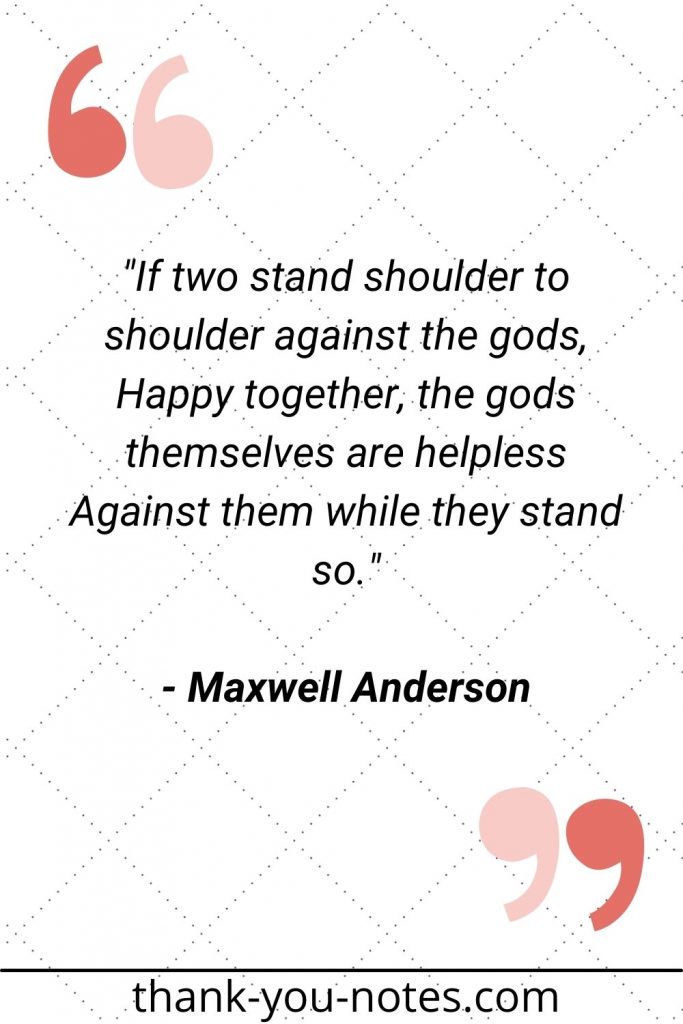 "If two stand shoulder to shoulder against the gods,
Happy together, the gods themselves are helpless
Against them while they stand so."
Maxwell Anderson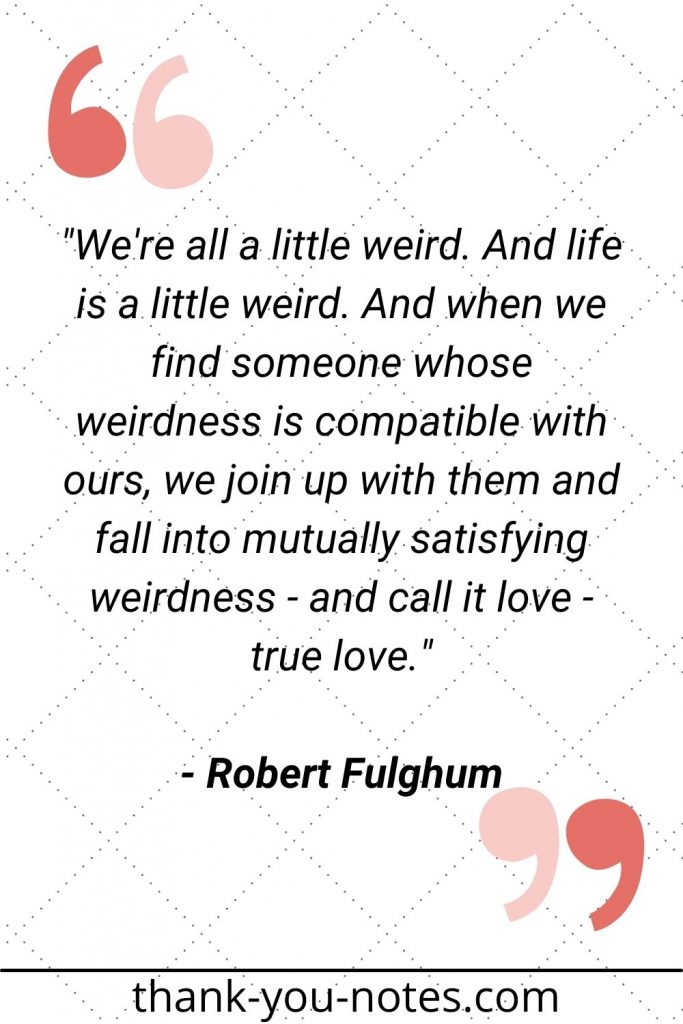 "We're all a little weird. And life is a little weird. And when we find someone whose weirdness is compatible with ours, we join up with them and fall into mutually satisfying weirdness – and call it love – true love."
– Robert Fulghum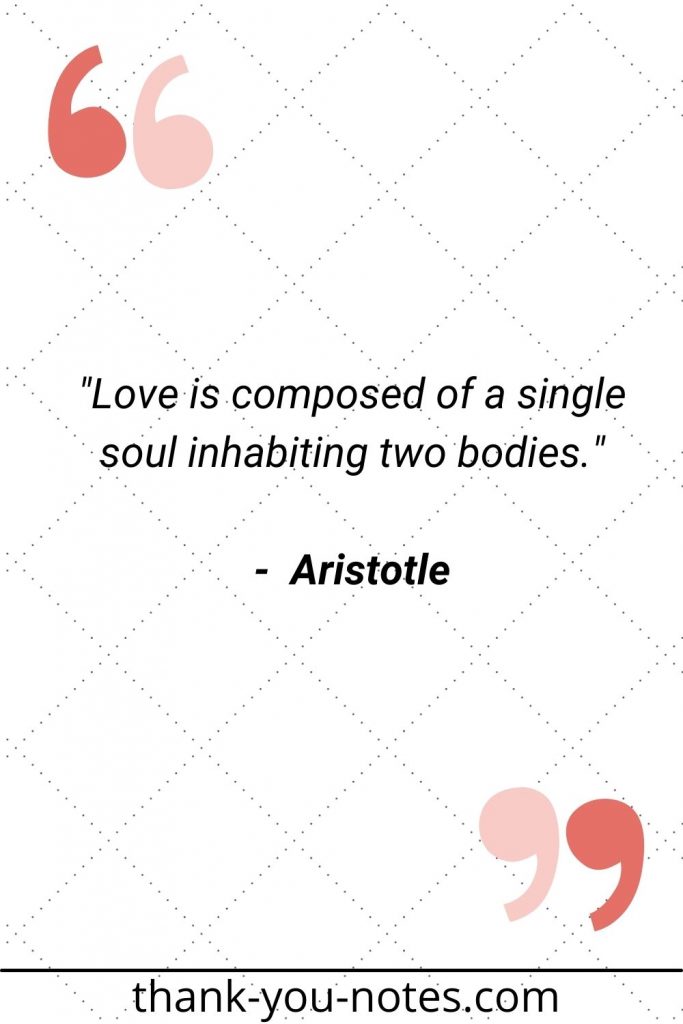 "Love is composed of a single soul inhabiting two bodies."
– Aristotle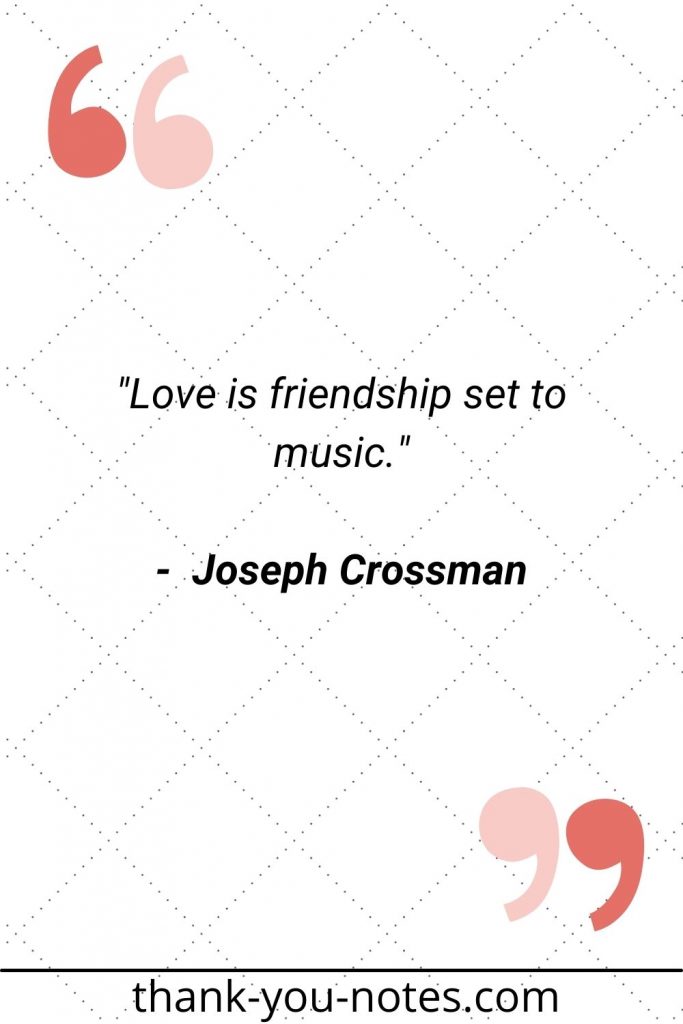 "Love is friendship set to music."
Joseph Crossman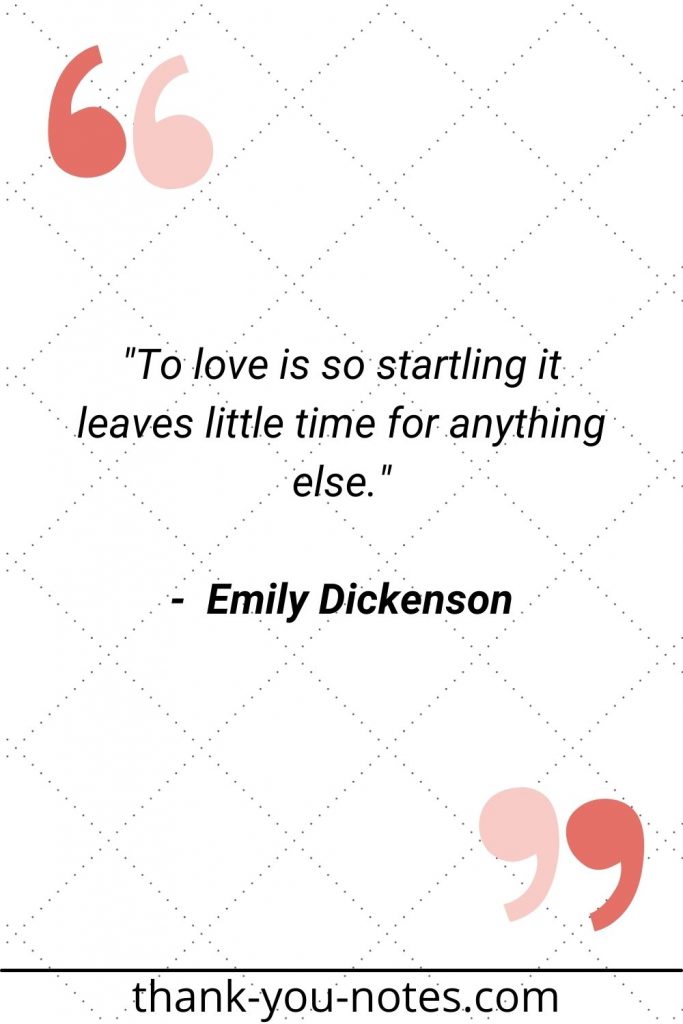 "To love is so startling it leaves little time for anything else."
– Emily Dickenson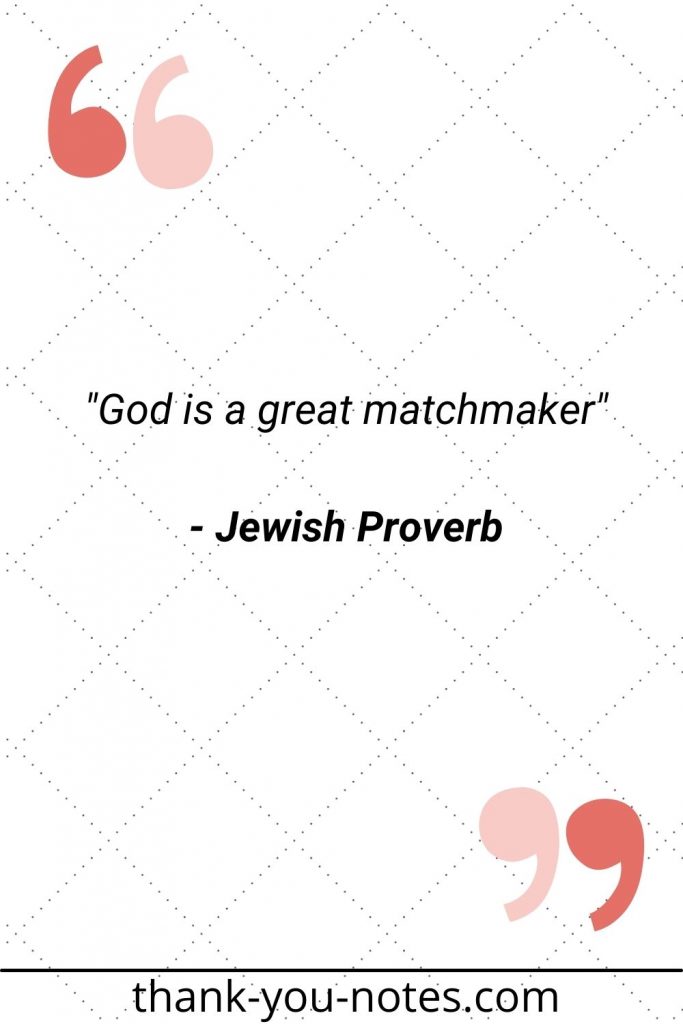 "God is a great matchmaker"
– Jewish Proverb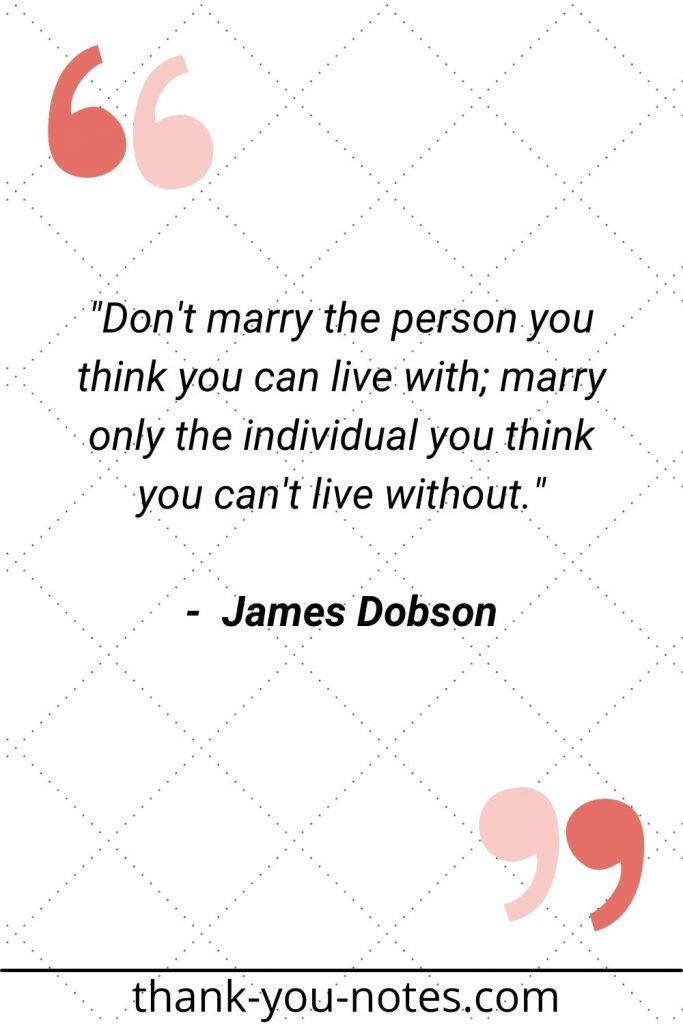 "Don't marry the person you think you can live with; marry only the individual you think you can't live without."
– James Dobson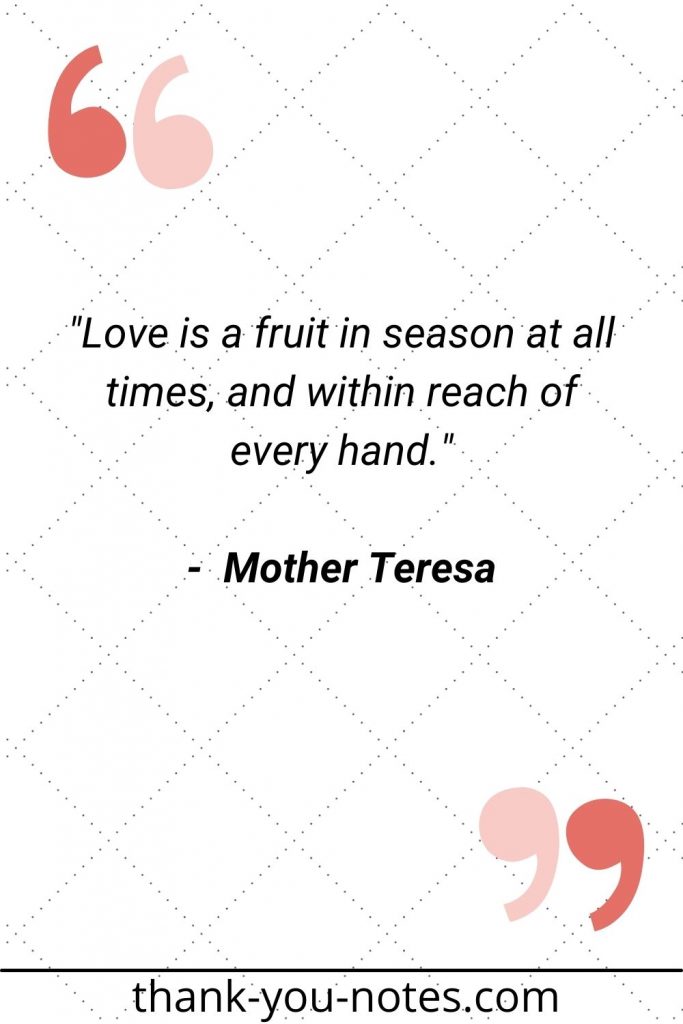 "Love is a fruit in season at all times, and within reach of every hand."
– Mother Teresa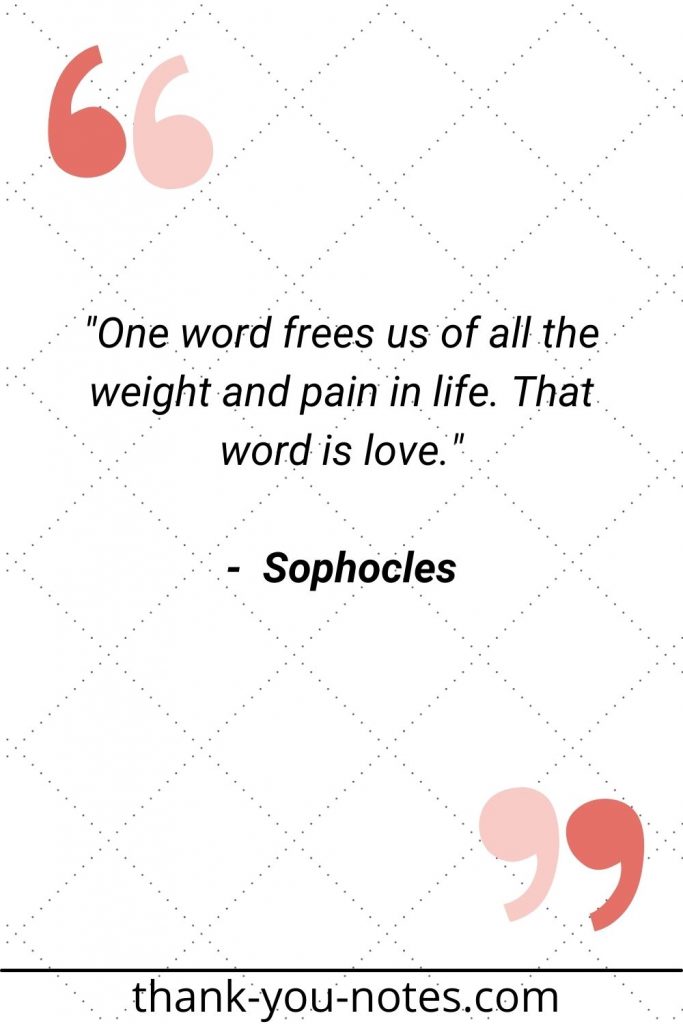 "One word frees us of all the weight and pain in life. That word is love."
– Sophocles
Guests and providers who attended your wedding and shared the joy with you can benefit greatly from thank-you messages from the newlyweds. Take your time to send them.
More Thank You Quotes!
Famous Thank You Quotes
Friendship Thank You Quotes
Wedding Thank You Quotes
Birthday Thank You Quotes
Christian Thank You Quotes
Business Thank You Quotes
Funny Thank You Quotes