The art of gift-giving has been a timeless tradition in human society. Gifts signify the deepening of bonds, celebrations, and expressions of gratitude and affection. And being on the receiving side, you should extend your heartiest thanks to the person. Through this heartfelt blog, we will showcase 30 unique thank you for the gift quotes.
A gift is not a mere object. It shows that the person values you and is willing to put effort into having you in their life. When expressing your appreciation for the gift, convey your warmth and gratitude towards the person for giving you this gift.
Let's dive into the world of appreciation and sentiments to thank the people who take time out of their busy schedules to gift you something because they think you deserve it!
Thank You for the Gift, Quotes for Family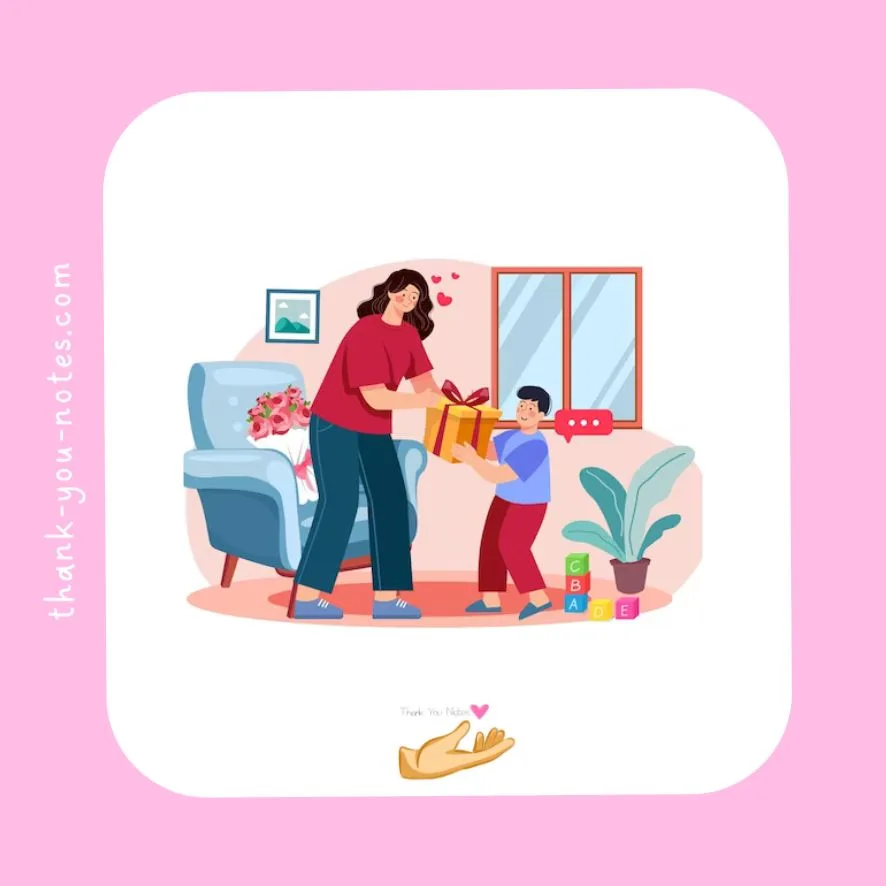 Family plays an integral part in any person's growth and development. They are the primary caregivers. So, when they gift you something for any occasion, you should take your time to appreciate their meaningful gesture of love. Thanking them for the gift is a powerful way to show how much you mean to them.
1. Thank you for this gift. I am so grateful to have such a supportive family. I can always count on you, Mom and Dad for being there for me. You are patient and understanding of my decisions. This gift symbolizes the love you both have for me.
2. Words can't express how grateful I feel to have received this gift from you. You are my role model and I aspire to follow in your footsteps. Thank you so much for never giving up on me.
3. How can I ever thank you enough? Not only have you been the best family for tolerating my shenanigans but also the best family at giving meaningful gifts. I will treasure this gift forever. You have given me everything. Your unwavering support, unconditional love, and perennial faith have made me reach my potential and dreams. This makes me very emotional.
4. Thank you for being a beacon of light for me. In dark times, I know that my family will always be there for me. Your thoughtful gesture of getting me this gift to make me feel better has brightened my day.
5. It was so lovely of you to get me this gift. I appreciate the thought and effort put into it. If there was an award for being the best family ever, I would gift it to you. Thank you for being so understanding and never giving up on me.
Thank You for the Gift, Quotes for Friends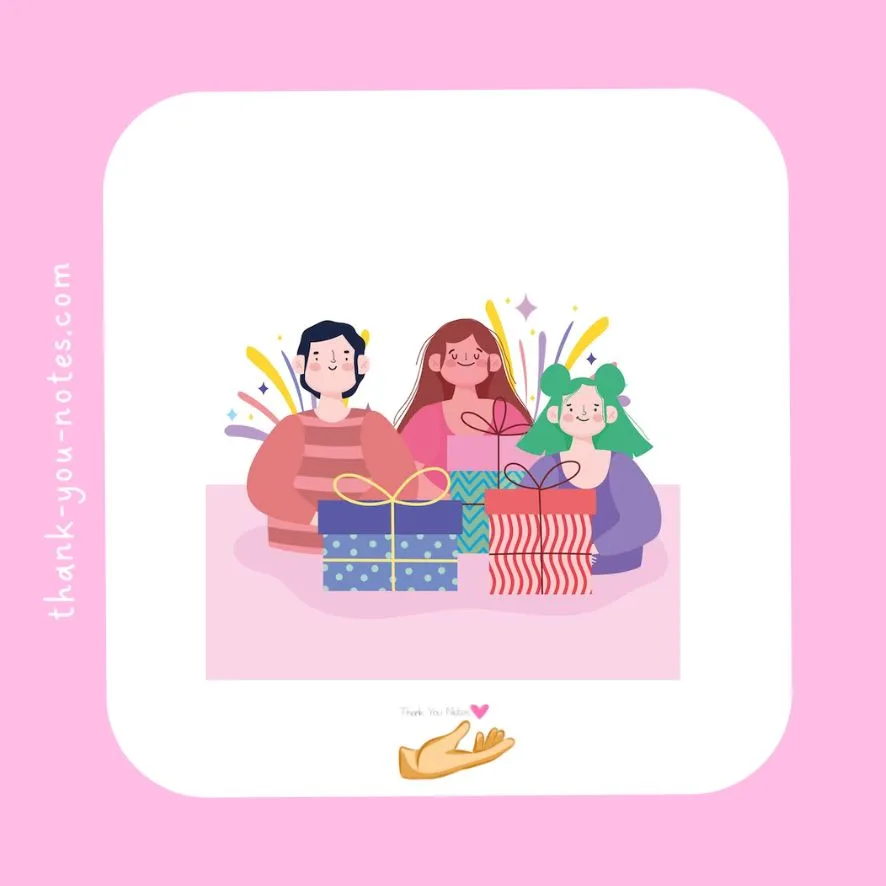 Friends are a true support system who emanates the radiance of compassion and craziness equally. They add meaning to your life in many different ways. Whether a friend gifts you tickets for a concert because you like an artist or whether they get you food when you are down, appreciating your friends for the meaningful gesture is very important. It signifies that your bond is unbreakable and your faith in each other cannot be shattered.
1. Thank you so much for the gift! You are very thoughtful. Your efforts have truly brightened my day and I will cherish this gift forever.
2. I want to take a moment to express how much you mean to me. Thank you for always giving so much attention to the small details that I love and creating this custom gift for me. The gift truly represents how strong our bond is.
3. This gift symbolizes the strength of our friendship. I want to extend my heartfelt gratitude to you for being the best friend ever. From reciting nursery poems to graduating from school, we both have come a long way. Even in these uncertain times, you have always been by my side. Thank you for the gift and strength you give me.
4. This is such an incredible gift! I can already feel the emotions that were attached to the gift and the overwhelming amount of love you have for me. I hope our friendship keeps growing and blooming for the better. I know that we both can rely on each other for everything. You are an irreplaceable person in my life.
5. Your gift is just as sweet as your company. Your generosity and thought shines through this gift. The power of friendship is truly one of the most genuine bonds in the world. We have been through thick and thin together and I do not wish to see it any other way. We are inseparable as friends. Thank you for always being so bubbly and kindhearted.
Thank You for the Gift, Quotes for Teachers/ Professors/ Educators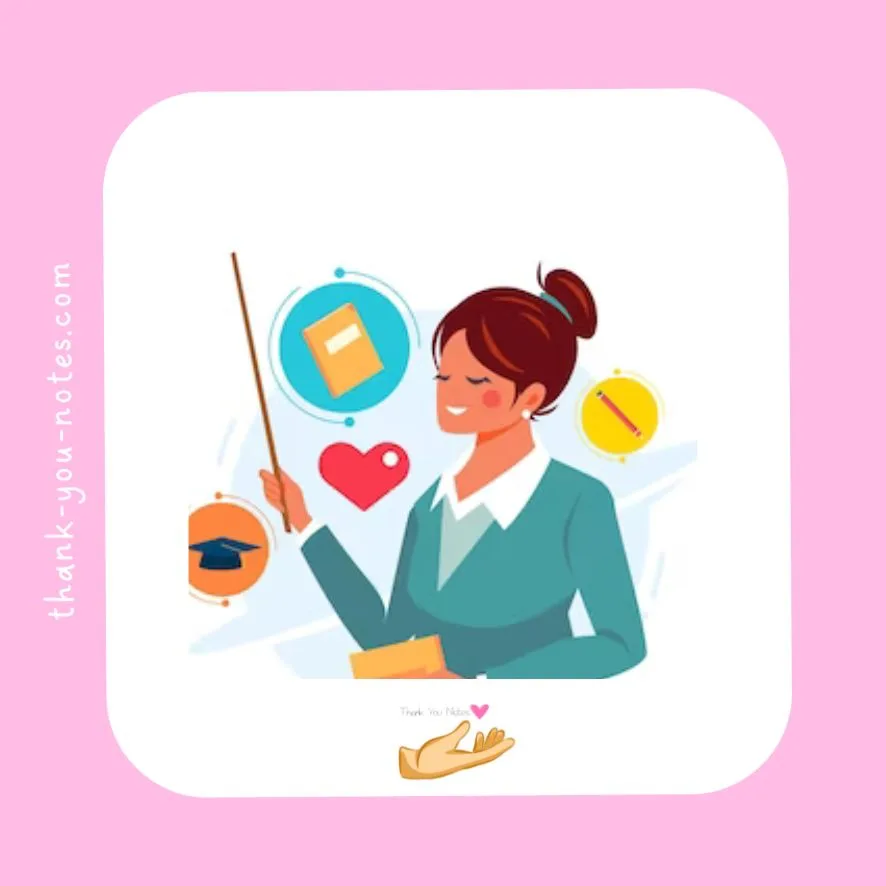 Teachers are the unsung heroes of the society. They are the primary knowledge givers who aid us in our journey to discover our identity. Without our teachers, the future would look dull. They are the ones who fuel their students' creativity, curiosity, and intellect. Getting a gift from your teacher is an honor. Reciprocating their efforts by offering your heartfelt gratitude is very crucial to fostering a harmonious bond.
1. As a student, receiving this gift from you, [Teacher's name] is a mark of honor and respect. You are a true role model and your words are inspiring to listen to. Thank you for inculcating certain important morals to me. I will continue to contribute positively to the classroom environment.
2. It was a pleasure to have worked on this project under your guidance, Ma'am/Sir. Receiving this gift from you has made me realize how precious and earnest of a teacher you are. Even though we did not win this time, your words hold the power to make me feel better. I strive to become a better person and grow from these mistakes.
3. This gift highlights how deeply you have impacted me. As a teacher, you have understood my strengths and weaknesses and have helped me reach the summit through your hard work and patience. I am eternally grateful to have got this gift from you.
4. Thank you so much for this incredible gift. You are the perfect mentor. I am so blessed to have had such a great teacher in my school years. School is difficult but you have made it easier for me through your everlasting support and guidance. I am truly indebted to you for being so kind.
5. Under your guidance, my journey has been enriching. You have supported me in my decisions and guided me when times were difficult. Having a committed educator like you in my life is the biggest gift ever. This incredibly beautiful gift is the cherry on the top which makes me feel even more blessed to be learning under your mentorship.
Thank You for the Gift, Quotes for Partner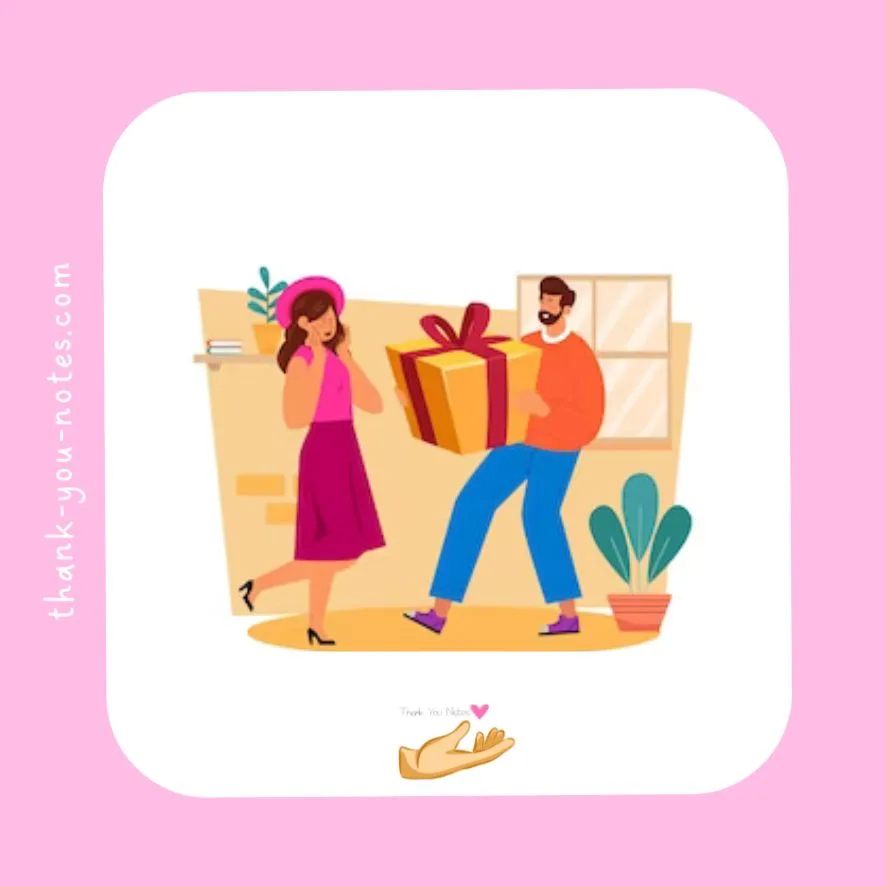 Partners play an important role in strengthening emotional bonds. They shower you with unconditional love and support and are always there to reassure you when you face a difficult time. Expressing your gratitude to them when they gift you something is crucial because they mean a lot to you and you should reciprocate the feeling too. Receiving a gift from them signifies how much they value and trust you in their life.
1. I am feeling incredibly loved and grateful for this enchanting gift. Thank you for always being there for me. Your companionship means the whole world to me and I would not have it any other way. You make my life better and I am blessed to have such a pillar of strength like you.
2. Thank you for this precious gift. Your presence is soothing and brings happiness to my life. I am fortunate that fate brought us together. I am extremely lucky to have you in my life. Your support, guidance, and reassurance are all I need.
3. Words cannot express how much this gift means to me. You have always paid attention to the small details about the things I love so this makes me extremely happy. You bring so much warmth to my life and your magical aura illuminates my everyday life. You are the best.
4. Thank you for this beautiful reminder of your love. I will cherish this gift forever. Your generosity leaves me speechless. Every moment that I spend with you makes me happy. You are the most precious person ever.
5. I appreciate you giving me such a priceless gift. You make the ordinary moments extraordinary as well. This gift reflects how much you care and love me. I am grateful to have you in my life. May our bonds keep getting stronger and more intimate.
Thank You for the Gift, Quotes for Work Colleagues/ Boss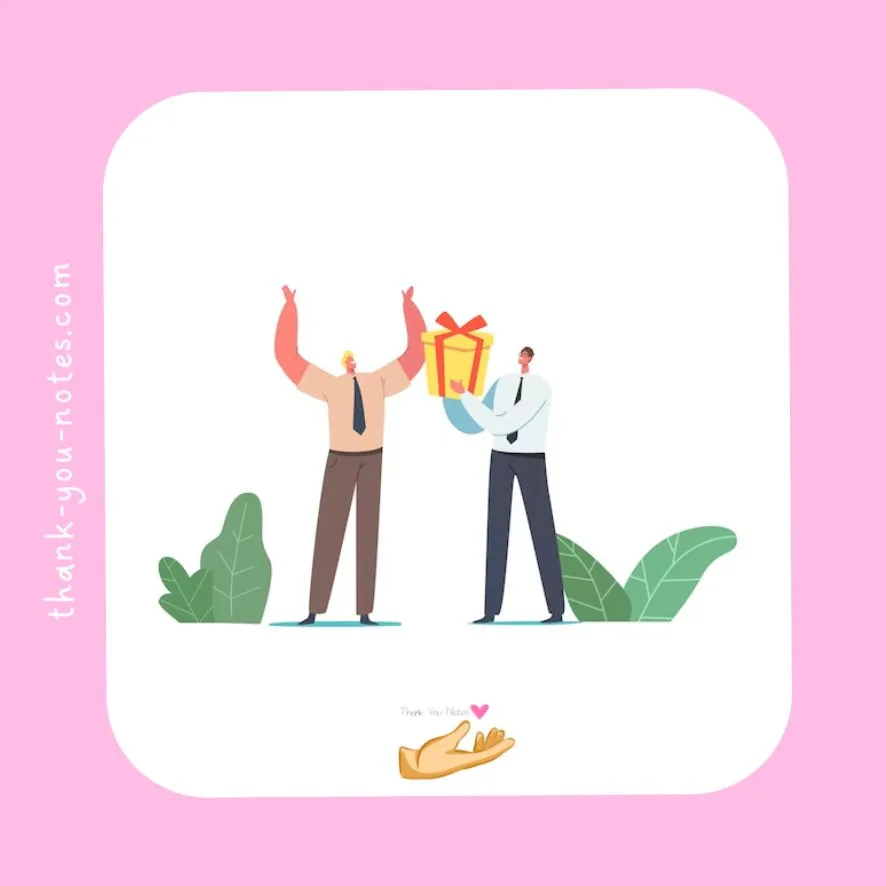 Expressing gratitude to your coworkers for a gift is a great way to boost workplace bonds and create a more conducive and positive environment. Showing appreciation to your coworkers, boss, and teammates helps in maintaining relationships and fostering positive growth collectively. Here are a few ways you can express gratitude at your workplace for a gift.
1. I want to thank everyone for this gift. It was a team effort and thanks to everyone's cooperation and dedication, we were able to finish it successfully. This gift belongs to you all as much as me. I am highly grateful to y'all for being the most understanding and patient people under my leadership.
2. I am so blessed to have a boss like you. It is always a pleasure working under your guidance and mentorship. Thank you for always guiding me and identifying where I went wrong so that I can learn from my mistakes. This incredible gift will be a stamp of honor for me and I will always cherish it.
3. Your gift is a reflection of our teamwork and camaraderie. I am humbled that you would get me this thoughtful present. You are an amazing person to work with and our chats in the break time have always been memorable and fun-filled. To more projects and coffee breaks!
4. This gift is a mark of your generosity and kindness. Thank you for always being so understanding. Your patience and dedication to your work are inspiring to me and I am indebted to your help. The best environments are built on mutual respect and trust. The gift is a true representation of that.
5. I am incredibly happy and surprised at the same time for this gift! You are the best people to work with and I would not have it any other way. Thanks for always cheering me on. You all have always believed in me and made me feel validated. Whenever I was having some difficulty, y'all would lend a helping hand. I am eternally grateful for that.
Thank You for the Birthday Gift Quotes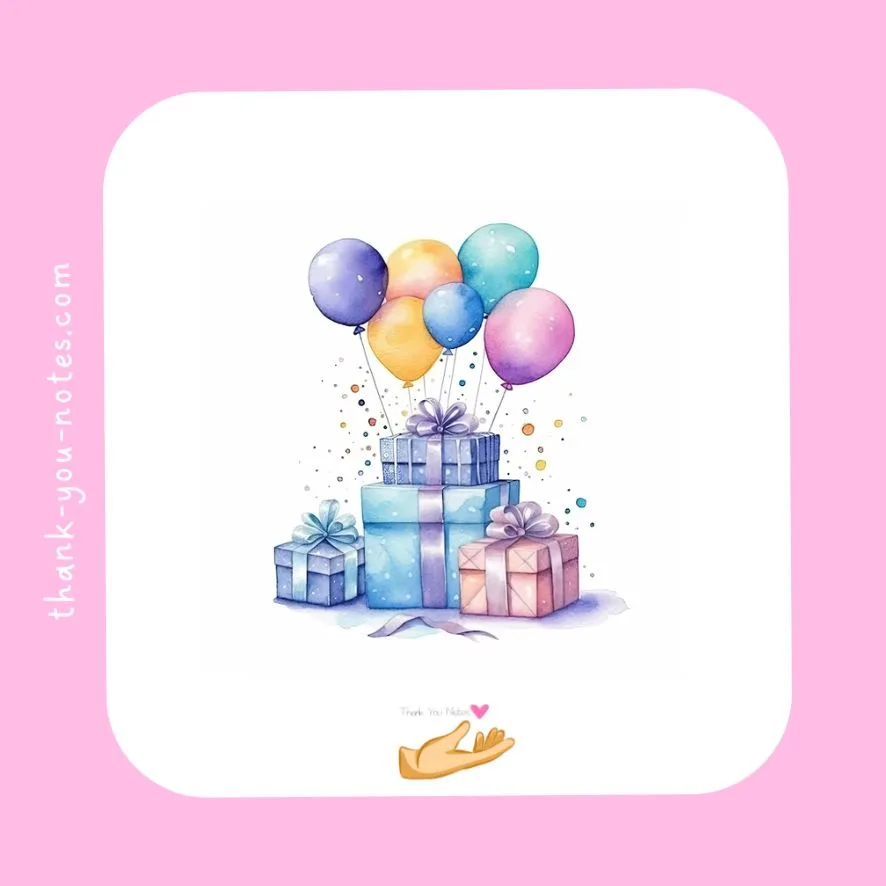 Birthdays are a special occasion when people show love and affection. This is a very important day for you and the people who matter to you. Expressing your gratitude and heartfelt thanks to them for the birthday gifts helps in creating a lovelier and warm environment.
1. Thank you for the fabulous birthday gift! I am so happy that you were able to spare some time to come for this special occasion. It means a lot to me.
2. Your birthday gift is a reflection of how beautiful and selfless you are as a person. I am eternally blessed to have your company. May your radiance keep illuminating every corner. You make me feel appreciated and loved.
3. I am feeling incredibly blessed to get such an enchanting birthday gift from you. Your birthday gift is a symbol of love and affection and your presence tonight for this special occasion makes me feel that I am truly acknowledged in your life. Thank you for always putting a smile on my face.
4. What a gorgeous gift you have got for me. You even remembered the small details and my favorite gift-color wrapper. You are the best!
5. Your birthday wishes mean the whole world to me. I am grateful from the bottom of my heart. You make me feel special and validated. I hope we can always remain this close.
Tips on How to Thank Someone for the Gift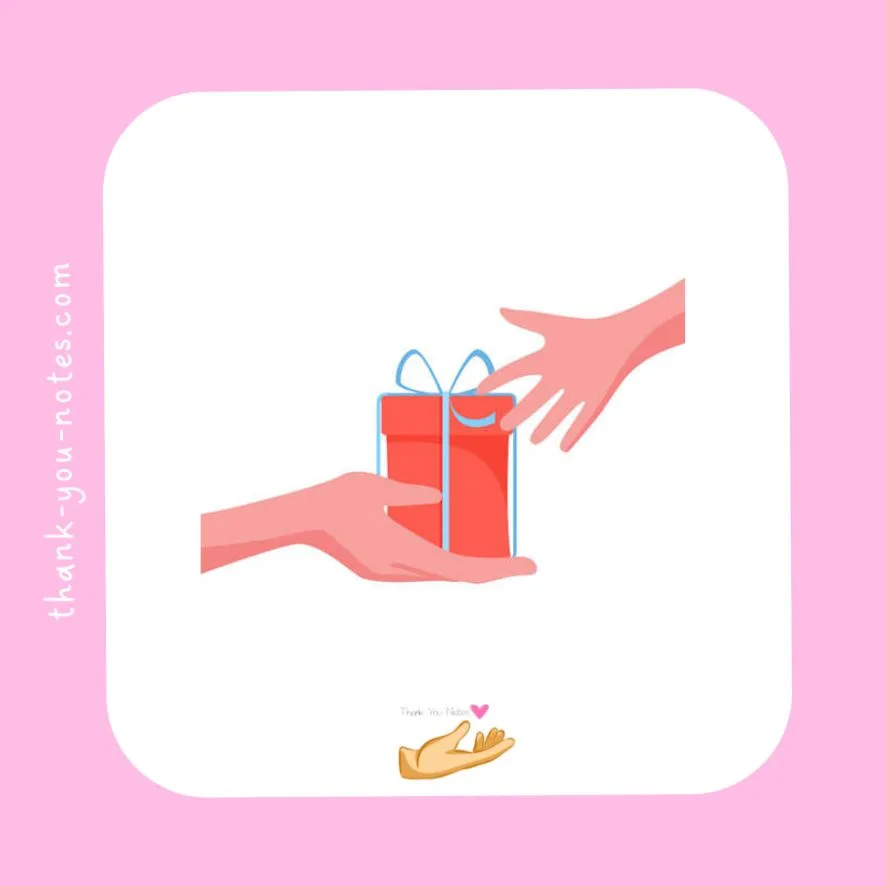 If you feel confused about how to say thank you for the gift, we are here to share a few tips that might help. It is not uncommon to receive gifts from people who care and love you. Expressing gratitude to them is important.
1. Be expressive- Gift-giving is a beautiful art. Make sure to share your expressions and emotions when you receive a gift. It would mean the world to the other person to know how much you loved the gift because it was a sign of how much they value and love you. A genuine reaction gives a more personal and satisfying note.
2. Send a hand-written note- If you have received a small gift or a grand gift, gratitude can be shown by sending a hand-written note with a personalized message tailored towards the person who gifted a specific gift to you. Hand-written notes have a more personal tone attached to them and help add depth to your bonds.
3. Be courteous and gracious- Make sure to thank and be respectful and polite to the person giving you the gift. Utilize positive language like "I am grateful" or "I appreciate this gift" to convey your gratitude profoundly.
4. End with warmth- While conveying your gratitude to the person who gifted you something, ensure that you conclude your words or note with a warm welcome. Some instances include, "Your thoughtful gift means the world to me" or "Your gift will be cherished by me forever".
Also, check out: 50 Beautiful Thank You for Your Support and Guidance Quotes
Conclusion: Thank You for the Gift Quotes
Gift-giving is a beautiful activity. It has its charm, uniqueness, and memorability. Gifts symbolize friendship, love, and harmony. It means someone finds you to be a significant part of their life. Additionally, it is a social bonding activity and helps facilitate positive interactions and in-depth conversations.
Expressing your gratitude to someone who gifted you is very important. It helps in appreciating someone for their heartfelt gift. It encourages future generosity and leads to a healthier lifestyle based on positive relations and a culture of appreciation. Expressing your thanks for a gift also enhances communication where there is no misunderstanding.