Handmade Thank You Cards: The Art of Gratitude
In this fast-paced digital era, where communication is often reduced to a few taps on a screen, the charm of handwritten sentiments seems to have faded away. However, amidst the digital noise, there's a unique and heartfelt way to express gratitude that never goes out of style: handmade thank you cards.
Handmade thank you cards are not just pieces of paper; they are works of art imbued with warmth, thoughtfulness, and a personal touch. They provide a tangible representation of appreciation and go beyond mere words or generic messages. Each card is a labor of love, carefully crafted to convey gratitude in a way that no digital message can replicate.
In a world driven by efficiency and instant gratification, taking the time to create and send a handmade thank you card speaks volumes about the value we place on our relationships. It shows that we recognize the efforts of others and that we are willing to invest our time and creativity to express our heartfelt thanks.
In this blog, we will dive into the art of handmade thank you cards, exploring why they are worth the effort. We will explore various design ideas, techniques, and materials that can elevate your cards from simple notes to cherished keepsakes. Whether you're a seasoned crafter or new to the world of handmade cards, this blog will be a source of inspiration!
Types Of Handmade Thank You Cards: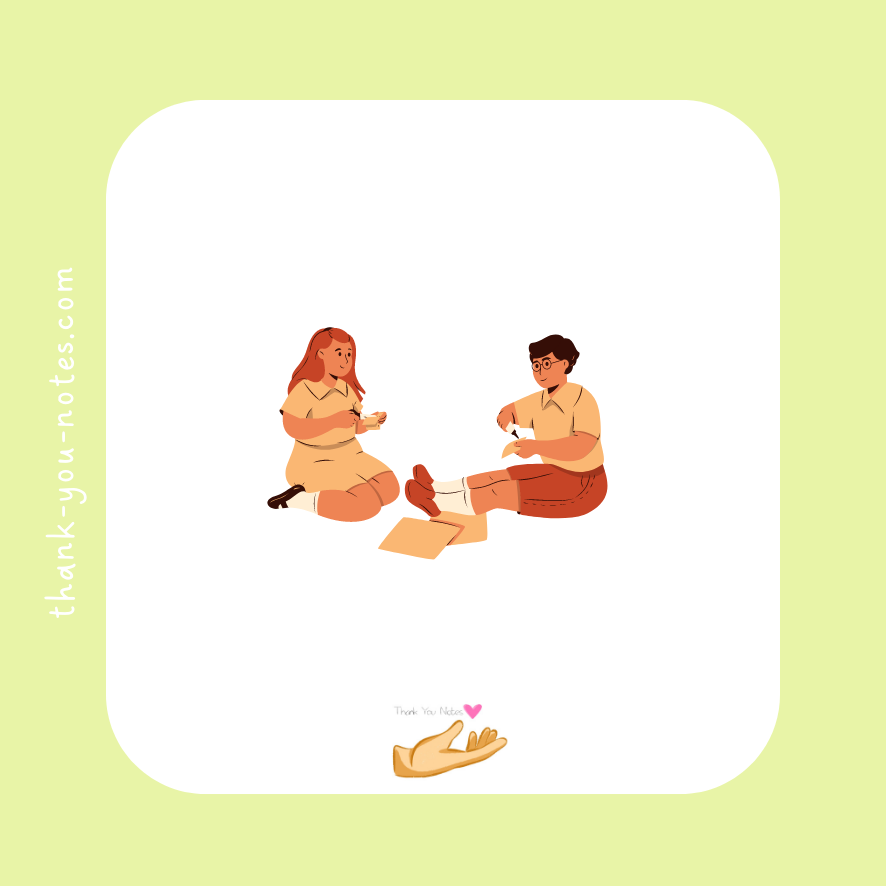 When it comes to handmade thank you cards, there are countless possibilities to explore. You can choose whatever best fits your art style and level of expertise. The beauty of handmade thank you cards lies in your creativity and personal touch.
Here are some popular types of handmade thank you cards that can inspire your creativity:
Watercolor Handmade Thank You Cards:
If you are familiar with watercolors, you can create stunning thank you cards. You can use watercolor paints to design beautiful backgrounds, floral motifs, or abstract patterns. The soft and vibrant hues of watercolors add a touch of elegance and sophistication to your cards. This can be an excellent gift for any occasion.
Embossed Handmade Thank You Cards:
This is one of the most elegant cards. They are really easy to make as well! Add texture and dimension to your thank you cards by incorporating embossing techniques. Use embossing powders and heat tools to create raised and glossy designs on your cards, adding a luxurious and eye-catching element. We promise we will explore these techniques more in future blogs soon!
Collage Handmade Thank You Cards:
Collage cards are very simple to craft! Gather scraps of colored paper, magazine cutouts, ribbons, etc., to create unique collage-style thank you cards.
Combine different textures, colors, and patterns to form visually stunning and eclectic designs.
Quilling Handmade Thank You Cards:
Quilling involves rolling and shaping thin strips of paper into intricate designs. This technique can create delicate and intricate patterns, such as flowers, hearts, or personalized messages.
Quilled thank you cards are sure to impress and leave a lasting impression.
Vintage Handmade Thank You Cards:
Incorporating vintage elements give your handmade thank you cards a nostalgic touch. Use vintage-inspired patterned papers, lace, old photographs, and handwritten-style fonts to create a sense of timeless elegance and sentimental value.
Pop-up Handmade Thank You Cards:
Add an element of surprise and delight to your thank you cards by incorporating pop-up mechanisms. Design a card that reveals a hidden message, a three-dimensional shape, or a miniature scene when opened, leaving the recipient with a memorable and interactive experience.
Herb and floral print Handmade Thank You Cards:
Bring the beauty of nature to your thank you cards by incorporating pressed flowers, leaves, or botanical illustrations. These organic elements not only add visual appeal but also infuse your cards with a sense of tranquility and natural charm.
Hand Lettered Handmade Thank You Cards:
Personalize your thank you cards with hand-lettered messages and quotes.
Experiment with different lettering styles, sizes, and embellishments to create visually captivating and heartfelt expressions of gratitude.
Why are Handmade Thank You Cards Worth Sending?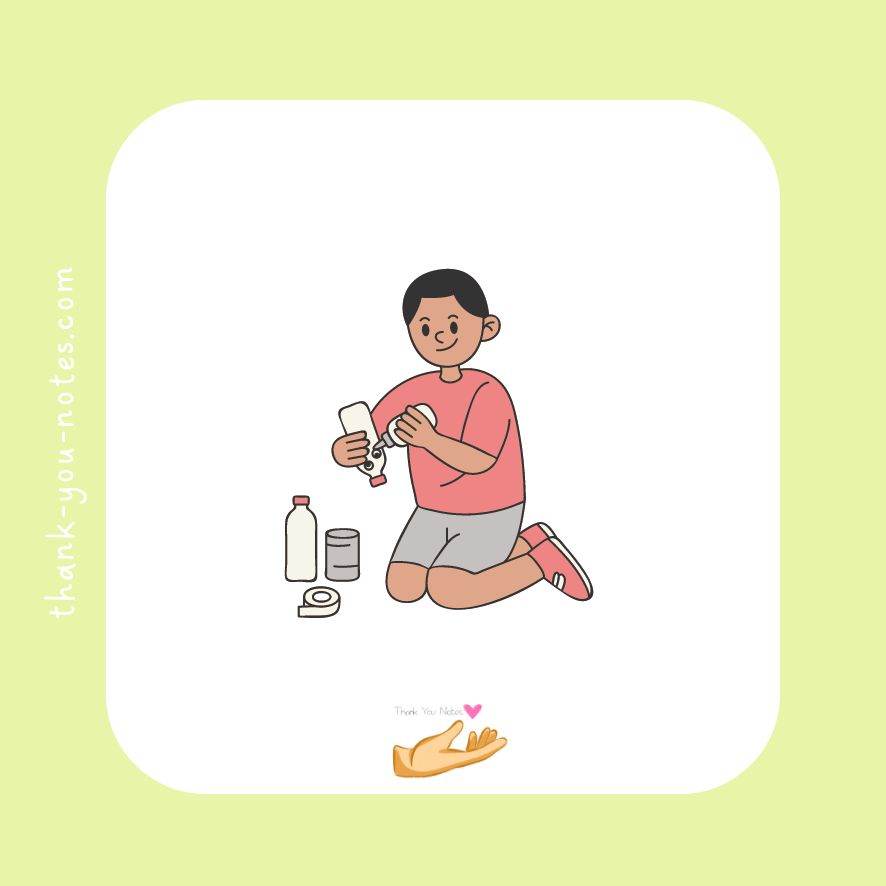 The value and impact of a handmade thank you card cannot be overstated. These tangible expressions of gratitude go beyond mere words. They carry a heartfelt message that leaves a lasting impression on both the sender and the receiver.
So, why should you send handmade thank you cards? The reasons are as numerous as the benefits they bring.
Let's explore a few compelling reasons why these personalized creations deserve a special place in the hearts of those you appreciate:
#1 Handmade Thank You Cards Add a Personal Touch:
These cards embody thoughtfulness and personalization. Each card is a labor of love, created with the recipient in mind.
The time and effort invested in crafting a card show that you genuinely care and appreciate their actions or kindness. Adding your personal touch makes the recipient feel valued and cherished.
#2 Handmade Thank You Cards Strengthen Emotional Connection:
In today's digital age, where most communication happens mostly through screens, receiving a physical card carries a sense of intimacy and connection.
The tactile experience of holding a handmade card in one's hands evokes a range of emotions, creating a deeper and more meaningful connection between the sender and the recipient.
It demonstrates that you went the extra mile to express your gratitude.
#3 Handmade Thank You Cards Leave Unforgettable Impressions:
Handmade thank you cards make a lasting impression that digital messages simply cannot replicate. The creativity and uniqueness of these cards stand out among the flood of electronic messages, making them memorable keepsakes. They are a physical reminder of your appreciation, often cherished and displayed long after receiving them.
#4 Handmade Thank You Cards Honor Tradition:
Handwritten correspondence has a rich history steeped in tradition and etiquette. Sending a handmade thank you card honors this tradition, harkening back to when written expressions of gratitude were considered essential. By embracing this practice, you pay homage to the past and contribute to keeping the art of handwritten communication alive.
#5 Handmade Thank You Cards Help in Boosting Relationships:
Handmade thank you cards have the power to strengthen and deepen relationships. They foster a sense of reciprocity, gratitude, and goodwill. When someone receives a thoughtful, handcrafted thank you card, they are more likely to feel appreciated and valued. This, in turn, cultivates a positive connection, encourages continued kindness, and fosters a sense of mutual respect.
Titles For Handmade Thank You Cards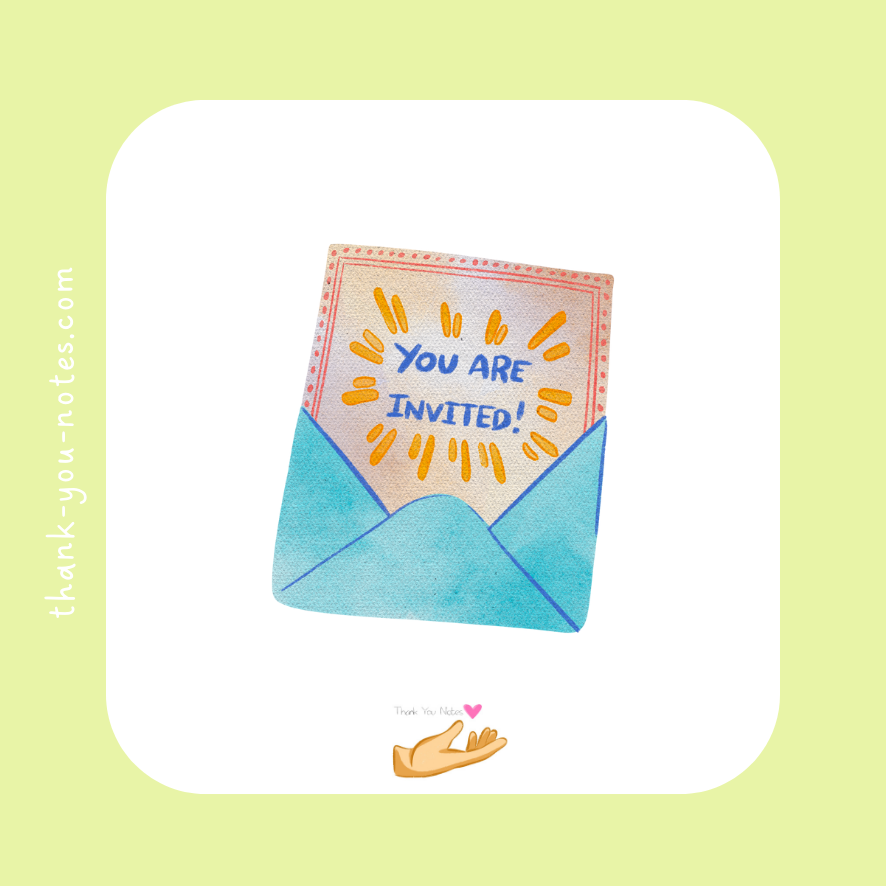 You can craft your handmade thank you card title as per your requirements. These are some suitable titles for handmade thank you cards for different occasions.
(Click on the titles to read more about them in our blogs)
2. Thank You For Your Interest
4. Thank You For The Condolences
5. Thank You For The Invitation
Conclusion
Handmade thank you cards offer a unique and meaningful way to express appreciation and strengthen relationships. Their personal touch, emotional impact, and ability to leave lasting impressions make them invaluable tokens of gratitude.
We hope this blog inspired you to send your loved ones some handmade thank you cards.
So, let your creativity soar, invest your time and effort, and send a handmade thank you card to show someone just how much they mean to you.